32 teams will battle it out over 64 matches in 12 stadiums across 11 Russian cities – all for the 2018 World Cup trophy.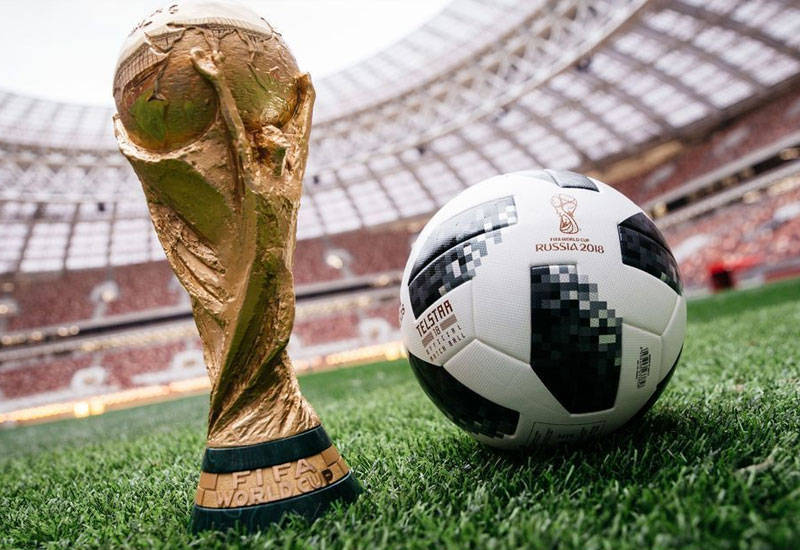 With mere days left to the 2018 FIFA World Cup, it would be an understatement to say that excitement is running high.
It's that magical month when it's universally acceptable to stay up till wee hours of the morning, count the days to promising matches, and keep score on behalf of our favourite teams. Football is a numbers game, after all – so we've gone ahead and compiled the digits you need to know ahead of time.
FIFA World Cup 2018 is the first to be played in two continents
Germany 2006 marked the last time the World Cup was played on European soil – 12 years ago. Now, Europe geographically shares hosting rights with Asia – marking its 11th time in the former continent, which is home to some of the most entertaining football on earth.
It will take place over a span of 32 days
The 2018 FIFA World Cup kicks off on June 14 with Russia vs Saudi Arabia. Over the course of 64 matches, teams will bring their best to make it to the July 15 finale.
32 is also the number of teams who made the cut
Do you spot a Group of Death? Having battled for a spot in the qualifying rounds, 31 of the world's top football nations earned their spot after years of training and preparation. A total of 20 teams are returning qualifiers from 2014 FIFA World Cup Brazil. Russia is the exception here – as the host country, it automatically occupies a spot in the final 32.
Russia plays World Cup #4 at home
Unfortunately, this home advantage may be the main weapon in the Russian national team's arsenal. FIFA officially ranked it #70 in the world, and this is only its fourth time qualifying since independence from the Soviet Union in 1991.
Two national teams make their World Cup debut
Iceland and Panama are in the final 32 for the first time in history. They will face Argentina and Belgium in respective maiden matches.
Brazil makes 21st appearance
Legendary Brasil is the only team to have played every World Cup in history. It last lifted the Cup in 2002, in which it won a total of 7 games in the tournament – the highest recorded number in any World Cup.
Matches will be hosted in 12 stadiums across 11 cities
The final will take place in the capital city's Luzhniki Stadium. It has been said that the 2,415 km separating the easternmost and westernmost host cities – Ekaterinburg and Kaliningrad – is equal to the distance between Moscow and London.
2018 FIFA World Cup matches will take these locations by storm: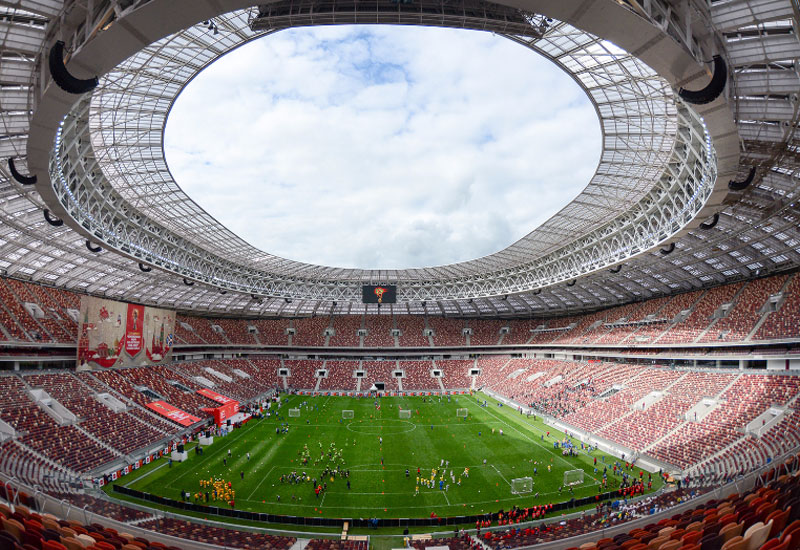 Luzhniki Stadium, Moscow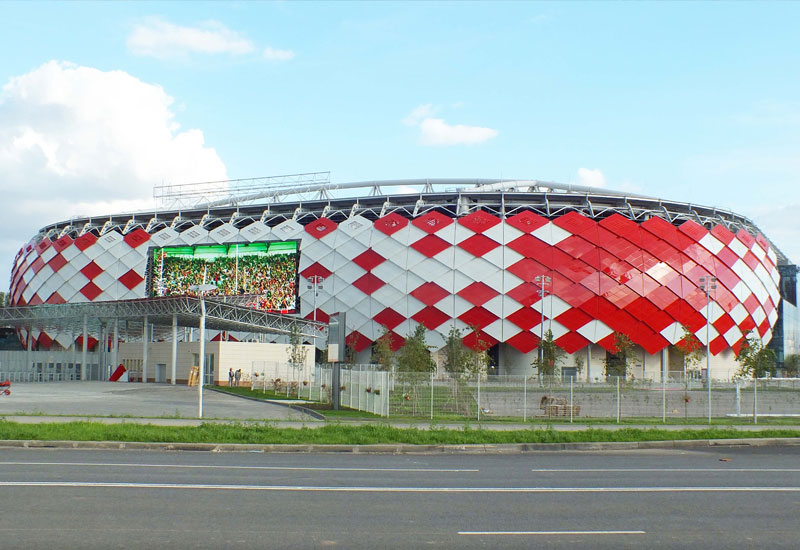 Spartak Stadium, Moscow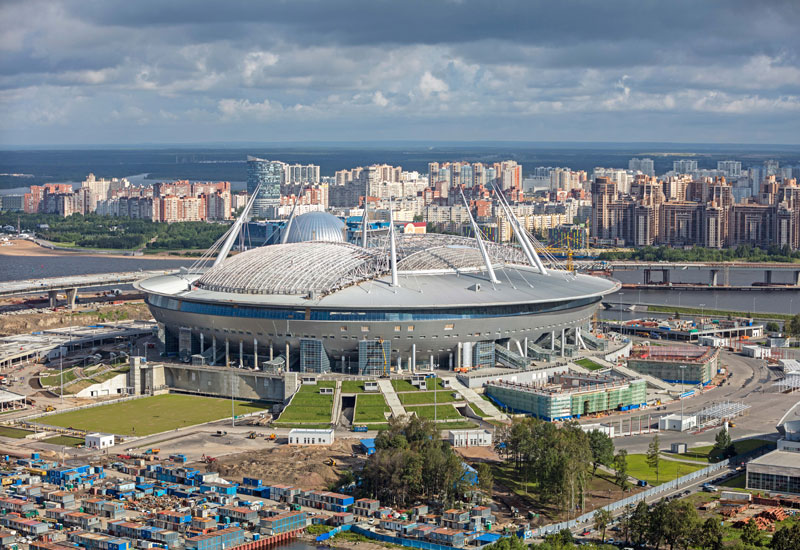 Krestovsky Stadium, Saint Petersburg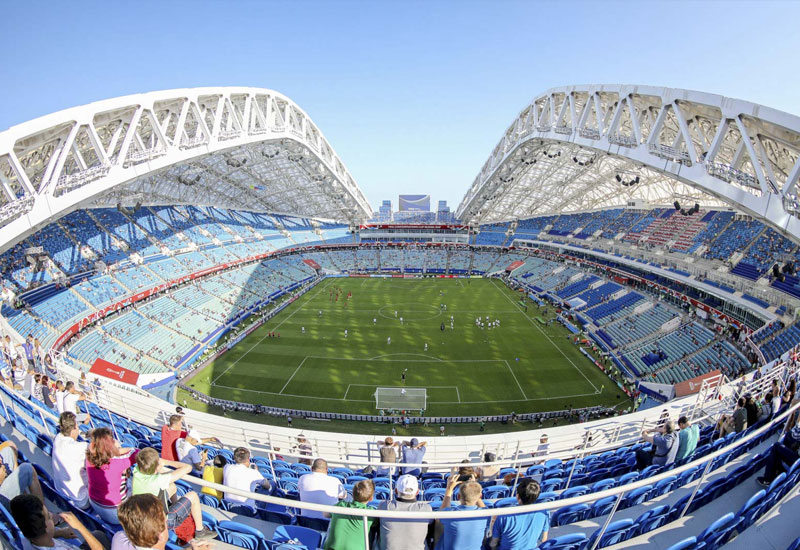 Fisht Olympic Stadium, Sochi
Kazan Arena, Kazan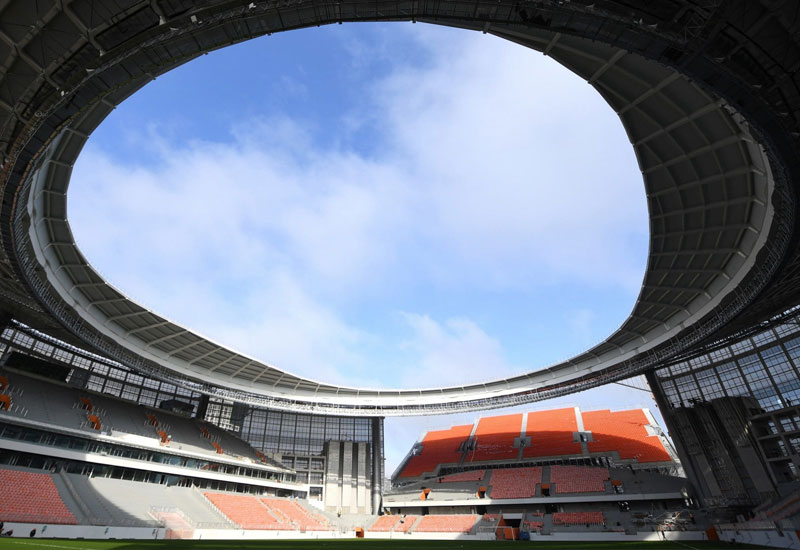 Ekaterinburg Arena, Yekaterinburg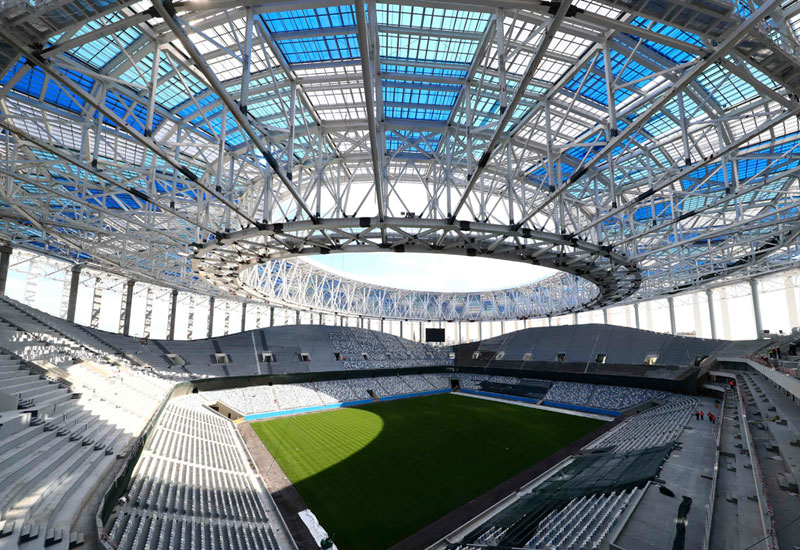 Nizhny Novgorod Stadium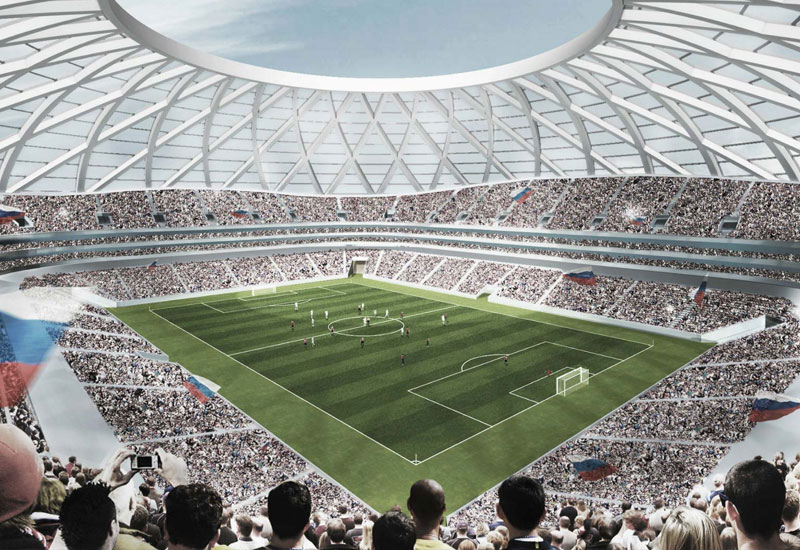 Cosmos Arena, Samara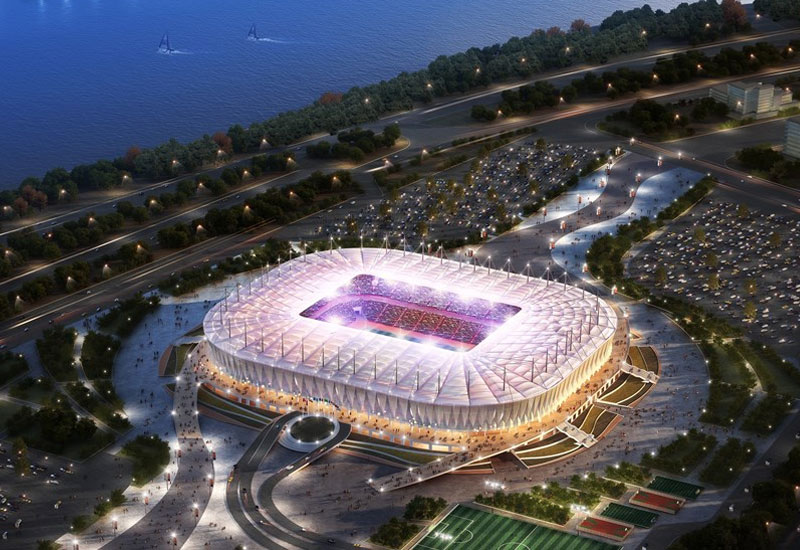 Rostov Arena, Rostov-on-Don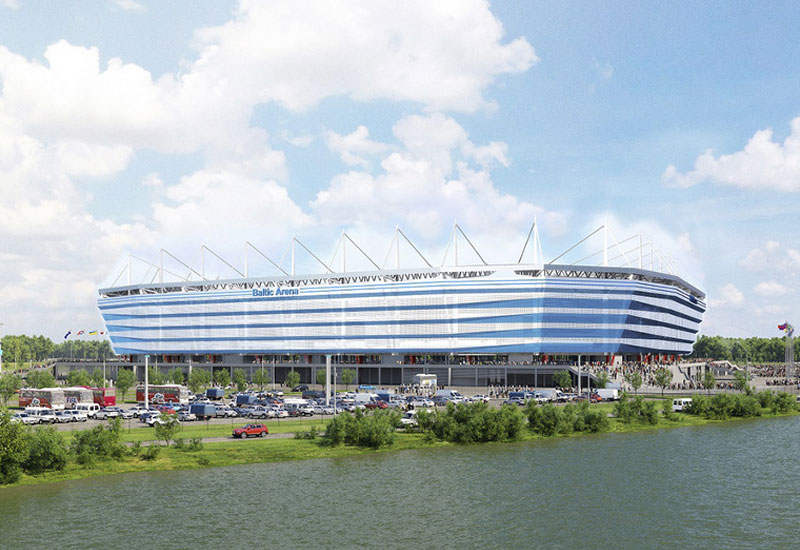 Kaliningrad Stadium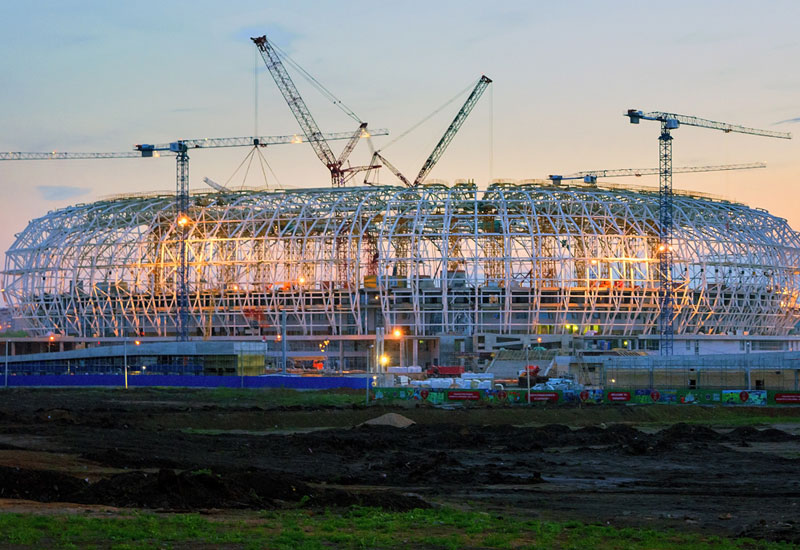 Mordovia Stadium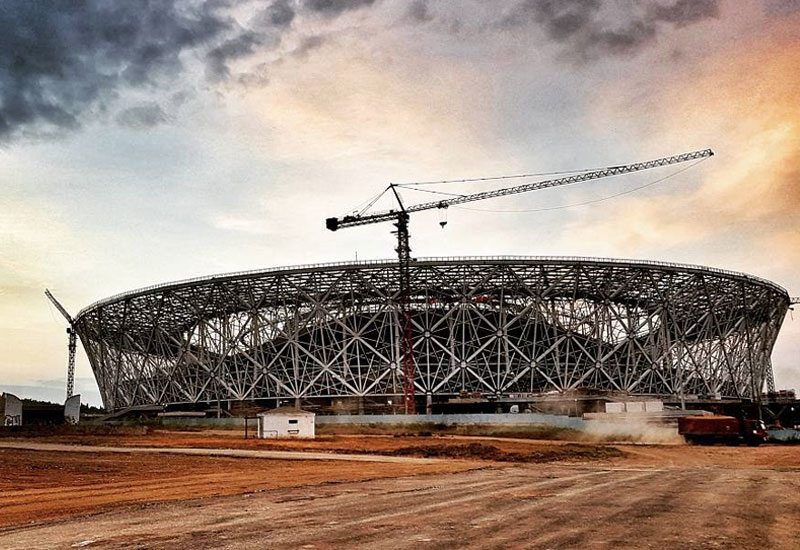 Volgograd Arena
(swipe left for more) 
Meet mascot #13

Zabivaka is the wolf chosen to represent Russia this time around. Selected via online voting, it was created by student Ekaterina Bocharova. Unknown to many, FIFA World Cup mascots weren't always a thing – the first emerged roaring in 1966 England, christened World Cup Willie.
Champion takes home $35 million
Besides the coveted trophy (and lifetime of recognition), the winning team will earn a cool $35 million cash prize. Runners-up get $25 million, which will hopefully help mend their broken hearts.
That's not all – each participating team will also receive $8 million  for simply playing in the 2018 FIFA World Cup. We guess it's safe to say everyone will return a winner, by some measure.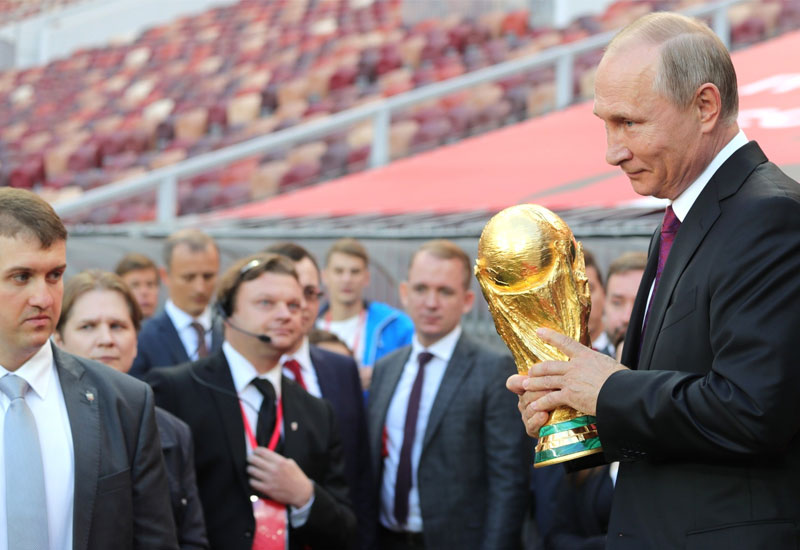 Stadium images: Architectural Digest India
Recommended for you: Here's what 2018 FIFA World Cup stars are sporting on their wrists