Whether your style is simple, regal, fancy, or laid back, we've got tips on the basic suits you need from Jerrick Lee, co-founder of Bespoked by Ian Chang.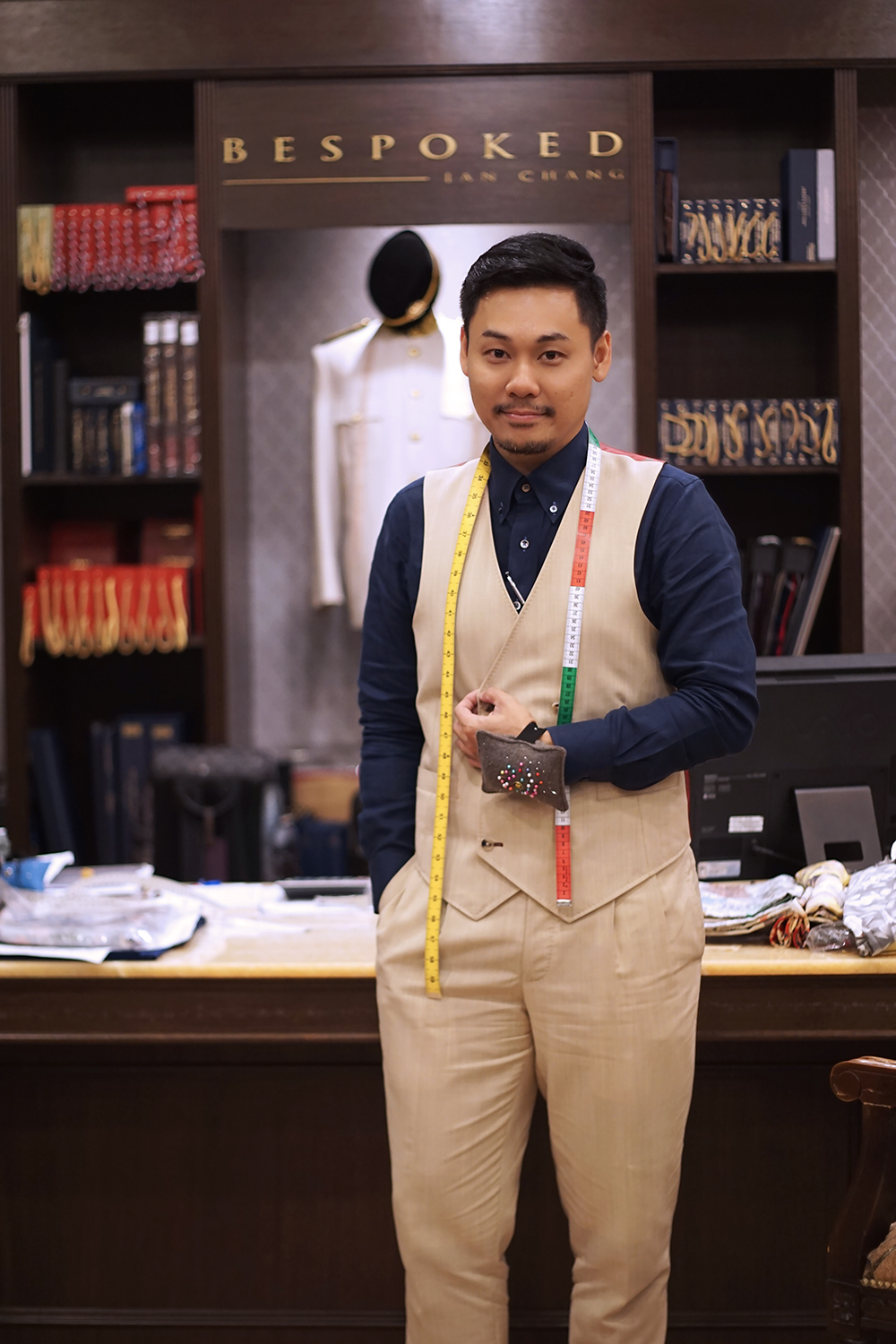 You are looking deep into your wardrobe, amidst the colourful shirts, khaki pants and crisp Levi's jeans, and can't seem to find the right attire for that special party or formal event you want to attend. You cannot help but think how apt a suit would be for the occasion, if it was only hanging in your closet.
It can be intimidating to choose an appropriate suit for the right occasion, as there are so many options. To help with some advice in this department, we spoke to co-founder and director of Bespoked by Ian Chang, Jerrick Lee on the two basic types of suits every guy needs in his wardrobe.
"We can broadly separate suit categories into day suits and night suits," explains Jerrick, who co-founded Bespoked with Ian Chang back in 2008.
"Then you can separate the suit categories into evergreen suits, which have the traditional cut and colours, and the party suits – which have louder and more non-traditional colours, designs, and cuts."
"These two basic suits can be worn for a day or night occasions, depending on which is it appropriate for," he adds.
Whether your style is simple, regal, fancy, or laid back, we've got the advice you need when you're looking for just that right suit.
The evergreen suit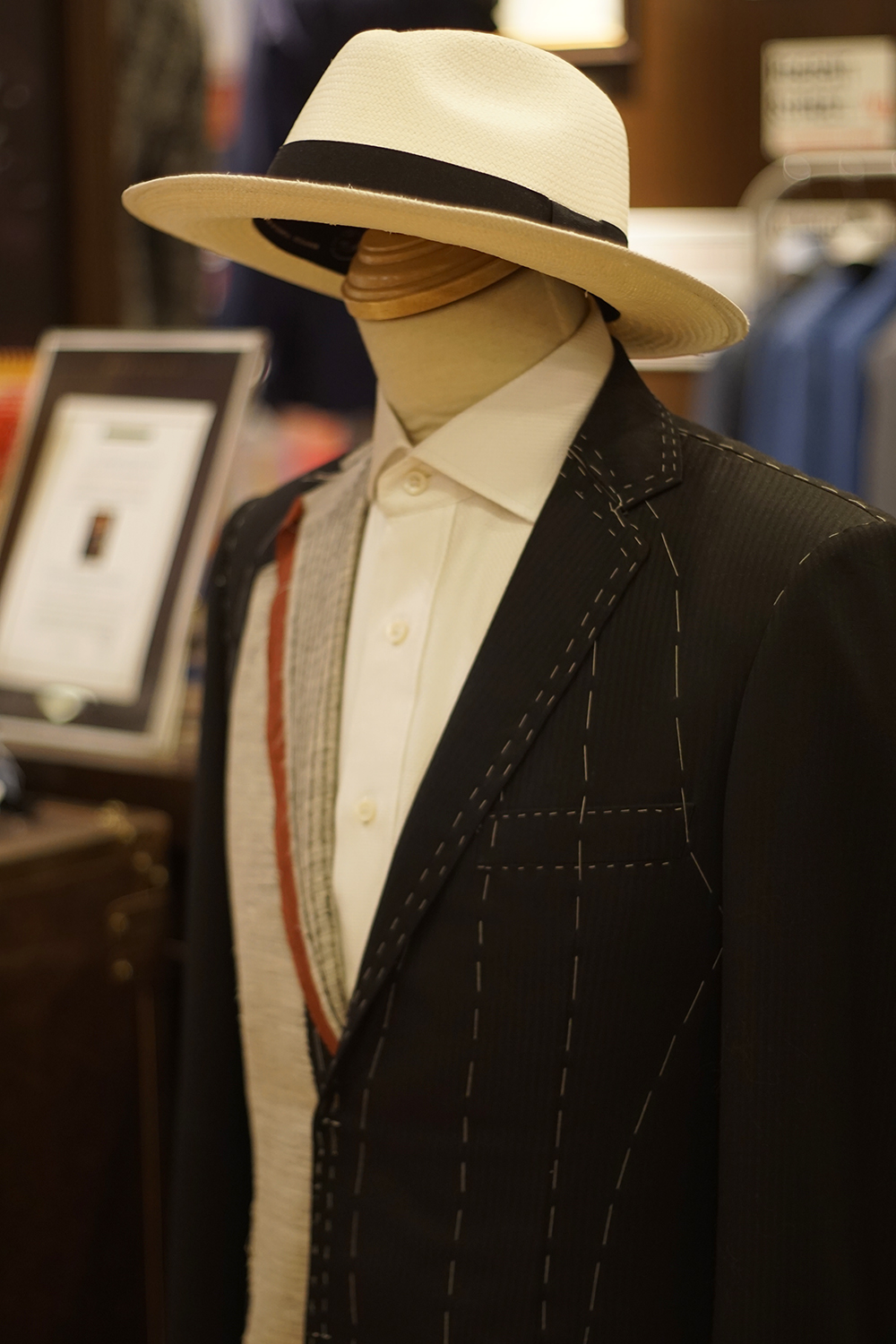 According to Jerrick, an evergreen suit is a suit with timeless and traditional colours, such as black, grey or blue.
"These are the basic start-up colours for formal suits, which are otherwise known as evergreen suits," he says.
"Starting from these basic colours, you can start to choose more designs such as stripes or checks," he adds.
Jerrick says that these evergreen suit colours can be used for day occasion such as a graduation ceremony or a more serious event occasion held during the day.
"You can go for a navy blue, royal blue, or even a bright blue, depending on the dress code," Jerrick says.
Jerrick says that the only colour that should be avoided for day functions is a black suit, as that is typically worn during the day to a funeral ceremony.
The party suit
Another suit to have in the wardrobe is a "party" suit, according to Jerrick. "If you are going for a party or a fun event that doesn't need you to have a serious or formal look, you can start to play around with the colours, designs, and cuttings of your suit," he says.
Jerrick adds that usually for a formal dinner or business event, gentlemen would have to be in the suit for an extended period of time, so usually they choose a cutting that is more traditional, comfortable, and more appropriate for a work setting.
"Usually for a party, you would only be wearing the suit for a few hours, so you would tend to be more adventurous with the patterns and cutting. My customers often choose a very slim, tapered cutting for a party suit, and the colours are usually louder and more vibrant."
"Night time is party time, so the designs are much more fun and variable" he adds with a laugh.
Jerrick adds that accessories should not be neglected as they are also important. "If you choose to wear perhaps a lapel pin, or a pocket square, it makes you look more presentable. You could also opt for a tie, or a bow tie, or even cuff links."
He says that the trend these days is for men to opt for bow ties over regular ties, as the latter is not as popular an accessory as it used to be.
There you have it, the two suits every man needs in his wardrobe for every occasion – advice from Jerrick Lee himself.
Bespoked by Ian Chang is located in 1 Utama Shopping Centre. Visit their website here or call them at 03-7724 2499 to book your next suit appointment.
(Photography: Anson Siau)