Colour is an indicator of rarity, not quality.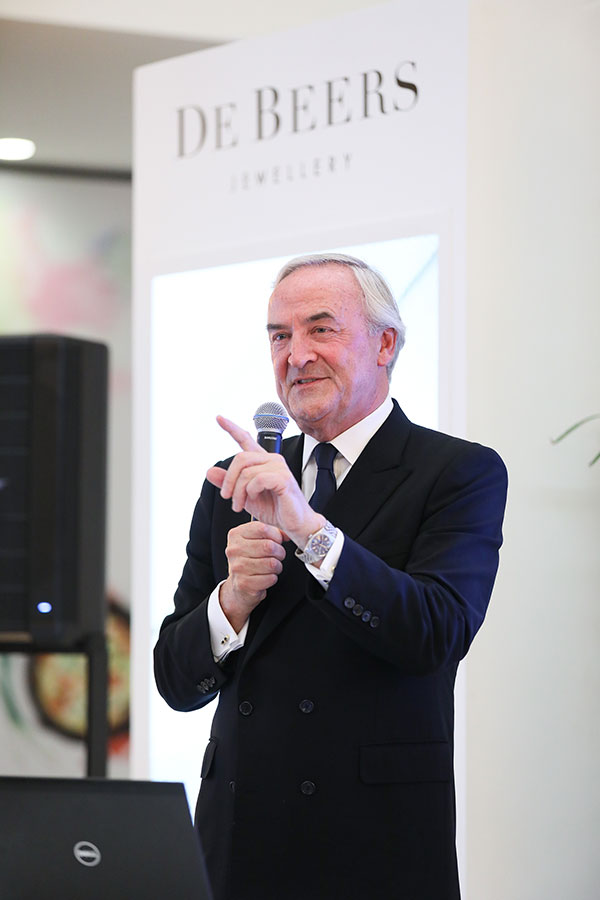 Think you know diamonds? Andrew Coxon, President of De Beers Institute of Diamonds, could well claim that. The Australian native has over 50 years experience in the House of Diamonds, and was recently in town to officiate De Beers' latest Suria KLCC outlet.
Here are some gems he dropped in an informative session.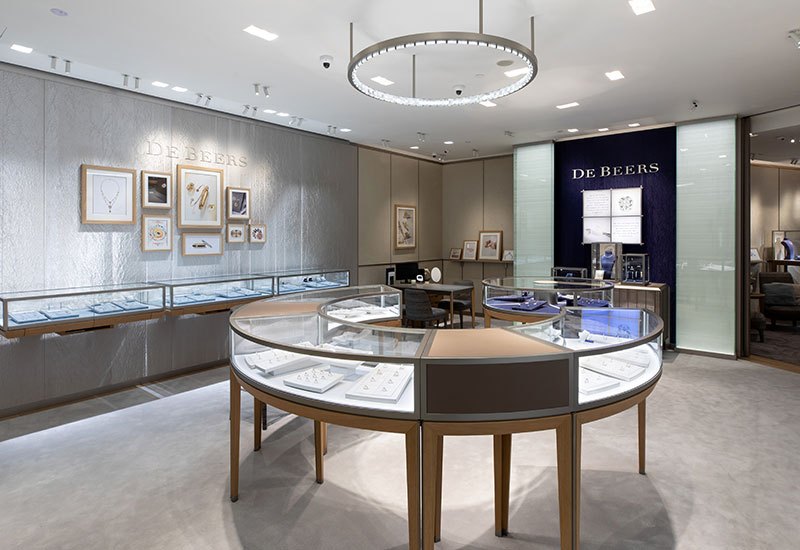 New De Beers showroom at Suria KLCC, Retail Podium Petronas Tower 3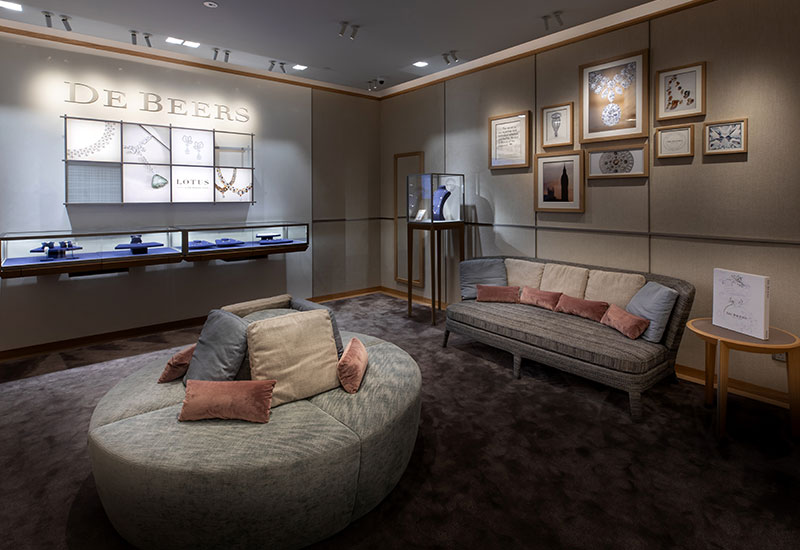 New De Beers showroom at Suria KLCC, Retail Podium Petronas Tower 3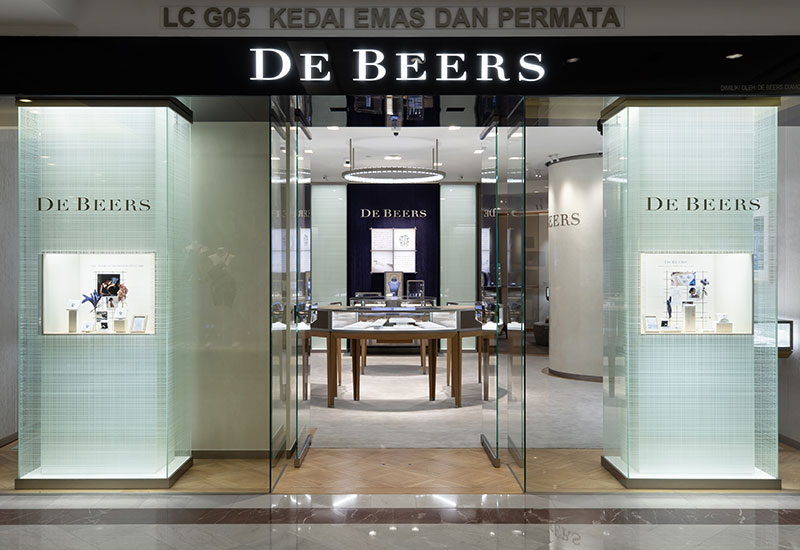 New De Beers showroom at Suria KLCC, Retail Podium Petronas Tower 3
(swipe left for more)
Diamonds are 4 times harder than ruby or sapphire
"If you hit at the right point, it splits like a piece on wood," Coxon explained, calling diamonds 'the hardest thing on earth, yet as fragile as the finest bone china.'
"When you're wearing your jewellery, you must never let one diamond hit against another because the soft side may hit the hard side," he advises.
Hand cream dulls the shine
Diamond is pure carbon, and oils and grease love an oxygen-free surface. Therefore, hand cream sticks on your diamond ring or bracelet long after you wipe it off. "To remove the thin film, you must have it cleaned professionally – or go home and use dishwashing liquid and your ex's toothbrush."
The youngest diamond is 800 million years old
You read that right – and the oldest is 3.4 billion (three quarters the age of earth itself!)
Though each are unique, rest assured that diamonds have the greatest sparkle due to high refractive index of 2.4 (twice as refractive as water).
It took 1,500 years to figure out how to polish them
"When diamonds were first found in India 2,000 years ago, the ancients didn't know what to do with them. They touched it and felt its hard, patterned, cold surface, and thought 'This must be the most powerful thing on earth!'" Coxon regales.
This is the genesis of diamond talismans, worn way back then as a form of protection going into battle. It inspired the mixing of rough and polsihed diamonds in De Beers' Talisman collection – a brilliant reminder that diamonds can have character, too.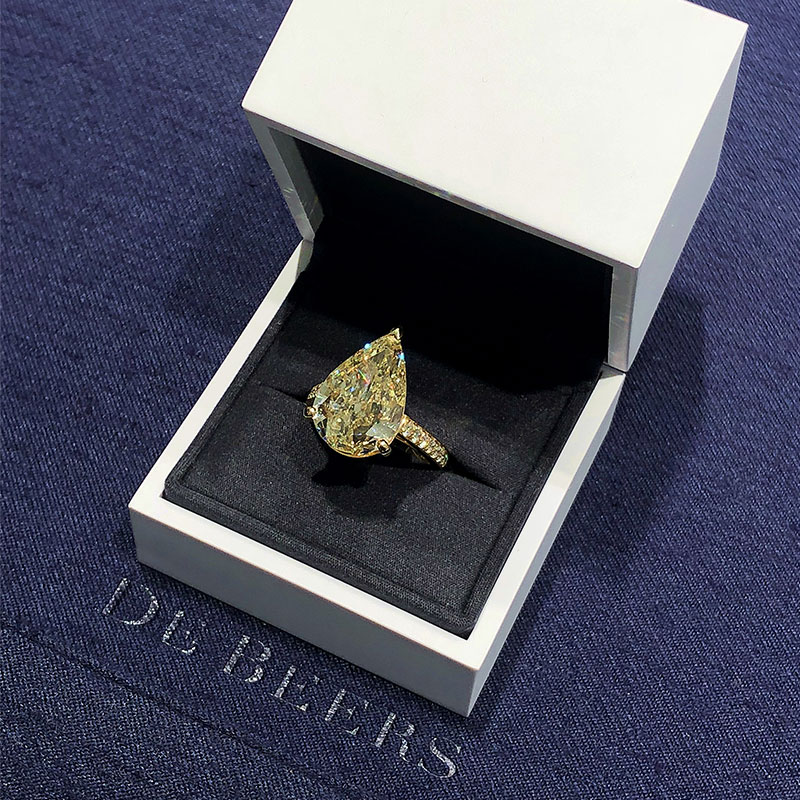 Fancy colours are on the rise
Yellow, blue, green, even grey diamonds are featured in the Talisman collection, which fits a modern paradigm of jewellery appreciation. "Remember, mother nature stopped making them 800 years ago so the demand is rising, especially from newly industrialised countries in Asia," Coxon discloses.
These colours appear through different chemical processes: nitrogen gives a yellow hue, boron turns diamonds blue or grey, while green indicates an exposure to natural radiation.
Colour indicates rarity, not quality
"If they have been cut to the De Beers standard, they look 3 to 4 times brighter when turned facing up," Coxon attests. Therefore, you can buy a 5-carat coloured diamond at the same price of a 2-carat ice white diamond- It may not be as rare, but it sure can be as beautiful.
Related: 'Pink Star' diamond finds new owner with Hong Kong jeweller for a record US$71million
Prices can increase by 7 times in under 2 decades
Coxon recalls selling a 10-karat blue diamond from the De Beers Lady in Blue collection 17 years ago for $5 million. Today, it is worth 7 times as much at $35 million. "Buyers are increasing but the supply stays small, so they're not getting any cheaper," he says.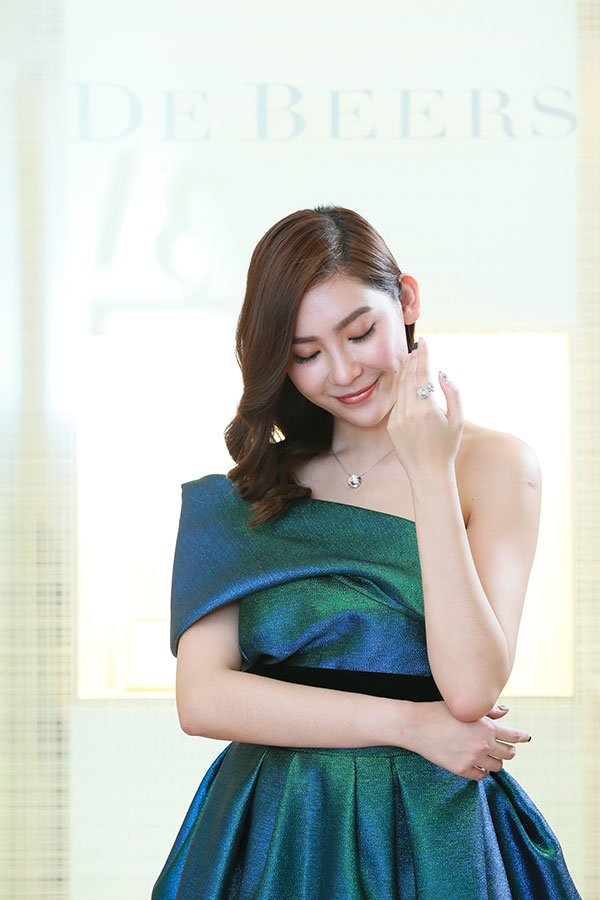 Diamonds come from 300 miles under earth
While it's common knowledge that diamonds come from mines, few outside the industry know much else about the origin of diamonds.
The three main sources of rough diamonds are Australia, Northeastern Russia, and Namibia.
De Beers diamonds hail from Namibia
Russia produces 25% of the world's diamonds, which are bright and sparkly but incredibly fragile. On the other hand, Australian diamonds are the hardest in the world so they appear dull even after polishing. De Beers sources diamonds from the mines of Namibia. As these diamonds are naturally transparent, its beautiful pattern is on clear display. This is because they 'polish like butter', in Coxon's words.
There's only one way to find the perfect one
"Try on as many as you like," Coxon coaxes at the opening of the latest De Beers showroom at Suria KLCC. "Your personal taste of brilliance is unique to you. The perfect diamond is the one you don't wanna take off your hand – seeing is believing."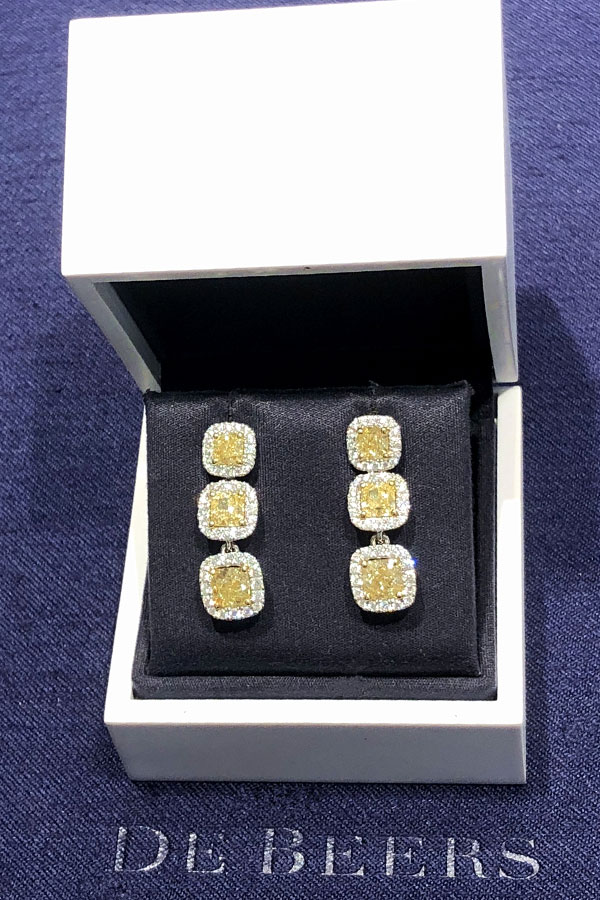 Explore the world of De Beers on the official site and Facebook.
Special mention: De Beers Aura Graduate Fancy Colour Necklace in Fancy Yellow (1 carat) graces the cover image.
Images: De Beers Malaysia