We see them on our favourite watches, but what exactly does this powerful stamp mean? Here are 10 features that shed some light on the Poinçon de Genève.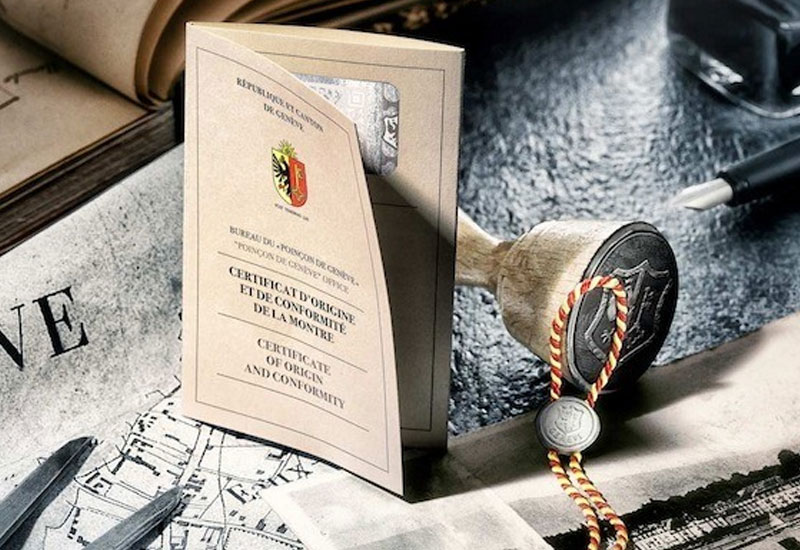 Up until 2009, the Geneva Seal was under the auspices of the Geneva Watchmaking School; today, it falls under the Geneva Laboratory of Horology of Microengineering – or simply, Timelab. On its bord of trustees are six senior civil servants and three reps of Geneva's watchmaking scene, upholding strict standards that protect the integrity of beloved timepieces.
To obtain this certification, watches must meet 12 criteria well-pursued by industry experts. Here are 10 important features of the Geneva Seal for a better idea of what it all means.
Only Swiss watches stand a chance
To qualify for the Geneva Seal, either assembly of the movement or insertion into case must be done in Genève itself, incurring at least 50% of total production cost.
Its requirements are recognised by law
In the 1800s, Geneva watchmaking rose to such reputation that counterfeits were growing in number. That's when the Society of Watchmakers decided they'd had enough, requesting that the parliament of the Republic of Canton of Geneva pass a law setting true conditions for the Geneva-made watch.
Inspections are thorough
As the quality seal for some of the finest mechanisms in the world, you can bet the Geneva Seal board isn't going easy. All movements and additional parts must be approved by the technical committee, with the cased-up watch tested for water-resistance, functions, rate, and power reserve.
Decoration is a valuable consideration
Traditional materials, including steel, German silver, and rhodium plated brass can be used, but stay clear of polymers.
All movements are numbered
Presumably for tracking purposes, each movement carrying the seal is numbered. It is preferable that watches bear the engraved mark on the same component as this serial number.
Ruby jewels only, please
The entire movement must be jeweled with ruby in polished holes, even in the train and escapement. These jewels should be half-frosted with polished sinks, though the jewel of the centre wheel on the main plate isn't necessary.
Wheel measurements are controlled
The escape wheel is expected to be light and polished on all locking-faces – it can not be over 0.16mm in large calibers, and 0.13mm in under-18mm calibers. The ratchet wheel and the crown wheel should be finished according to registered patterns. Pivot shanks and faces of pinion leaves in wheel assemblies must also bear a certain shine.
Down to the spring
The hairspring should be pinned in a grooved plate, complete with a rounded collar and cap for the stud. Mobile studs are allowed, while wire springs are not accepted.
It's gotta shine in all the right places
Steel parts must have polished angles with visible surfaces smoothed down. Similarly, screw heads must be polished, with their slots and rims cut to a symmetrical sloping edge.
It is the ultimate guarantee of quality, resilience and accuracy
The Geneva Seal is proof that a brand excellently produces and repairs modern timepieces according to traditional principles of fine watchmaking. With this, customers can rest assured that all features promised have undergone thorough inspection and regulation by a neutral official body.