From boxing to basketball to football, here are 10 of our favourite sports movies to elevate your sports spirit.
Throughout the years, sports has been one of those things that give people a sense of belonging or purpose – a dream to fight for. Many athletes have had real-life stories that exemplify that dream, so much so their hard-fought journeys have been retold in movies to inspire others as well.
Whether you aspire to be an athlete or to witness that unifying sportsmanship, there's definitely a sports movie that will elevate your sports spirit. Here are 10 of our favourites.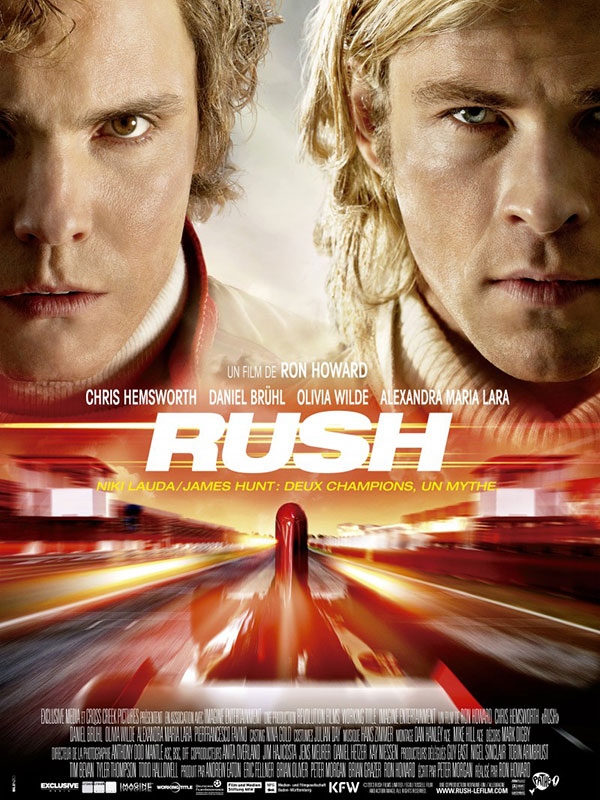 Rush
Rush
Rivalry on the race tracks is not uncommon, though arguably none has topped that between Formula One drivers James Hunt (Chris Hemsworth) and Niki Lauda (Daniel Bruhl) in the '70s. That's what you get when two completely different personalities – Hunt's an English playboy and Lauda's an Austrian no-nonsense guy – compete for the champion's title. Hemsworth and Bruhl remarkably portray that tension on screen amidst exploding car accidents and life-threatening situations, resulting in a pulsating rush of a movie, as its name would suggest.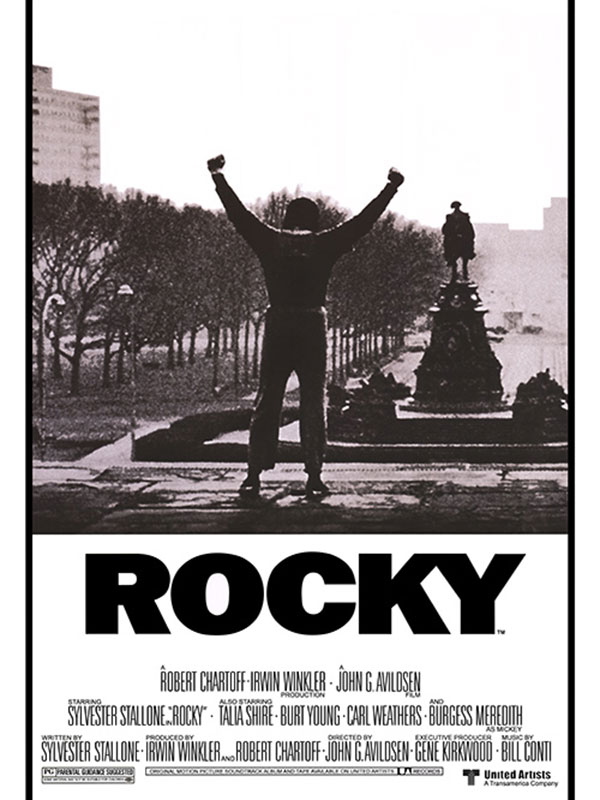 Rocky
Rocky
Though fictional, the original Rocky movie tells an inspiring story of how underdog boxer Rocky Balboa takes on the challenge to fight the undefeated heavyweight boxing world champion, Apollo Creed. The real deal happens during the fight, as the gritty, bloody scenes offer a compelling standard of what it takes to emerge a true champion in the boxing ring. Whatever the results of the match (no spoilers here), it is both fighters' endurance and the rawness of it all that makes this movie one to catch.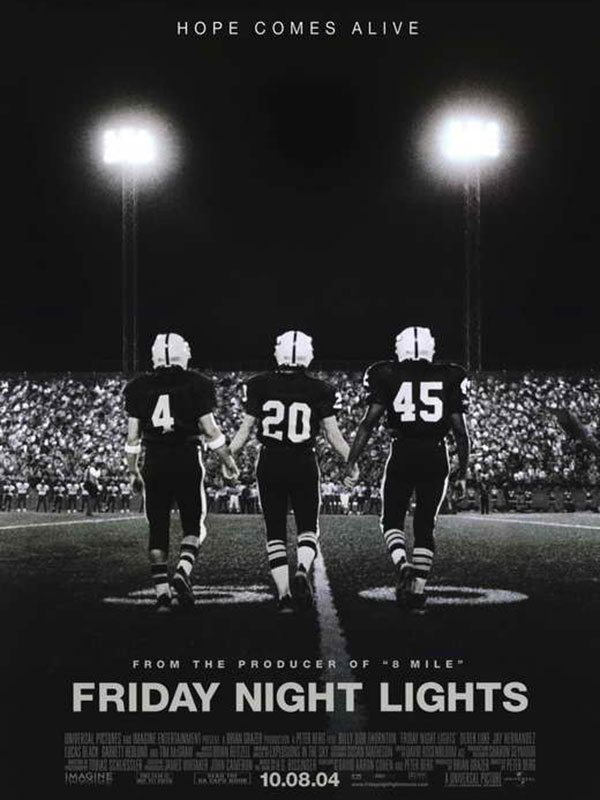 Friday Night Lights
Friday Night Lights
Adapted from H. G. Bissinger's book, Friday Night Lights documents the struggles of The Permian High Panthers football team as they strived for the state championship. Set in 1988 Odessa, Texas whereby economic depression preceded a disheartened society, the Friday night ritual of high school athletes darting towards the hope of glory alluded to a possible silver living for all. It's not just a football movie - it's a beacon of hope and comfort amidst real hardships.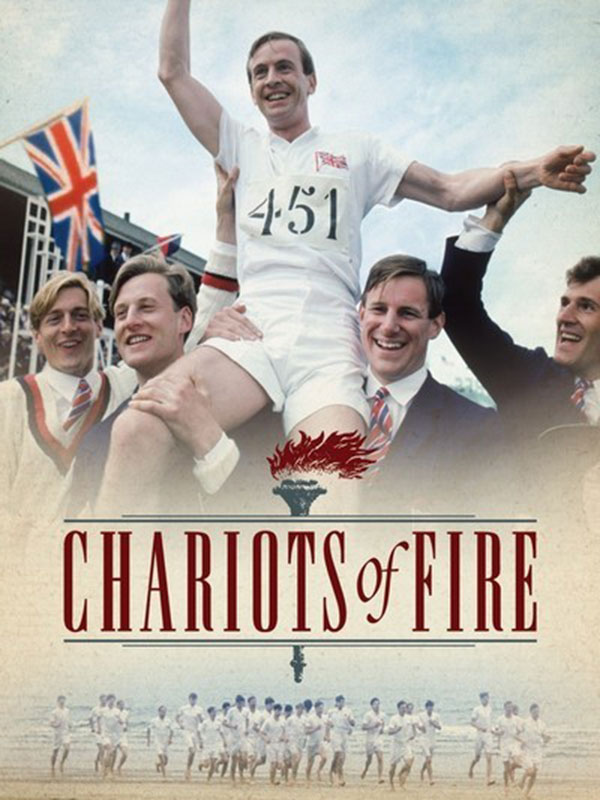 Chariots of Fire
Chariots of Fire
Retelling the true story of two track athletes who ran in the 1924 Olympics, Chariots of Fire sheds light on (still existent) religious prejudice against Christians (Eric Liddell) and Jews (Harold Abrahams). Liddell's conviction to succeed on the tracks is based on a desire to glorify God while Abrahams' stems from his determination to prove that Jews are not an inferior race. It is their devotion, integrity and sacrifice to achieve their individual goals that ultimately make this an impactful film, earning four Academy Awards for Best Picture, Best Original Screenplay, Best Costume Design, and Best Original Score.
Million Dollar Baby
Million Dollar Baby
Another boxing movie that speaks to us is Million Dollar Baby, which follows the journey of three main characters: Frankie Dunn, the veteran boxing trainer with a long, yet unfruitful history; Maggie Fitzgerald, the 31-year-old newbie who's bent on becoming a professional female boxer; and Eddie Dupris, the friend to both and narrator of the story. What we appreciate about the movie is how it goes far beyond the rough challenges of the sport – it shows the harsh reality of each character's life and how sports play a central role in defining it.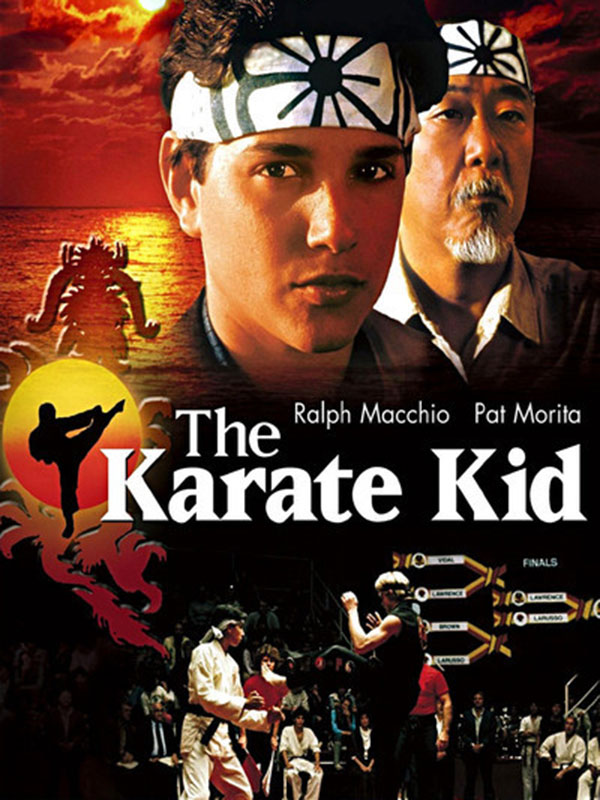 The Karate Kid
The Karate Kid
You know a movie must have been good if there is a remake, and in the case of The Karate Kid, we can't decide if we like the earlier (1984) or more recent (2010) version better. Following the journey of a 12-year-old boy, Dre Parker, who falls victim to a bully at his new school and in a new country, the movie depicts karate as more than just defensive martial arts. With the help of a friendly mechanic, Mr. Han, Parker learns the right way of standing up to bullies and how to adjust into his unfamiliar environment.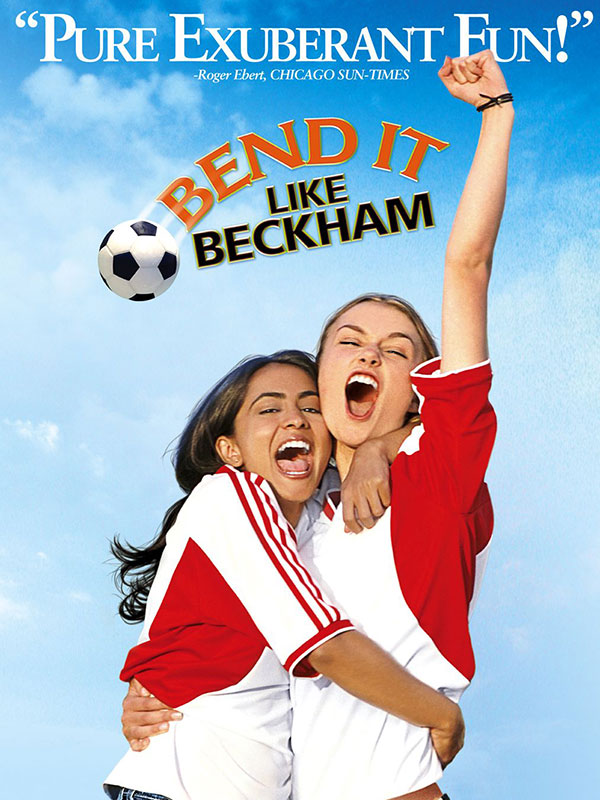 Bend It Like Beckham
Bend It Like Beckham
There's something about comedies with a hidden powerful message that captures an audience – and Bend It Like Beckham falls in this category. Amidst the theatrical scriptwriting and screenplay, the movie accurately depicts the gender and racial biases that occur not only in the US, but in many countries around the world. Hence, it's no surprise how the story of an 18-year-old Sikh girl rebelling against her parents to join the football team, as well as the contrasting perspectives of her parents and friends, strike a chord with some of us.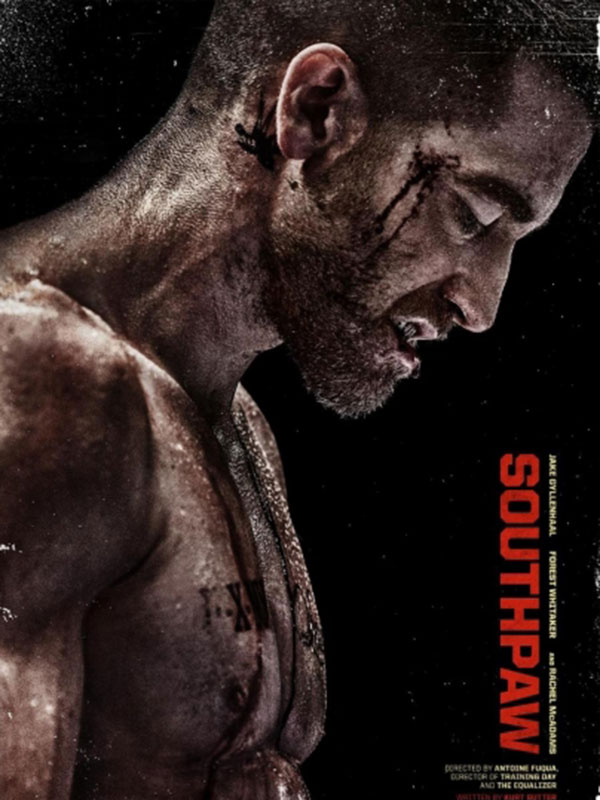 Southpaw
Southpaw
To some, sports may just be a game or a hobby but to others, it may be a form of redemption and acceptance into society. Southpaw demonstrates the latter through the main character, Bill "The Great" Hope, an unrivalled boxer who spirals into depression after losing his wife. Fortunately, boxing becomes his saving grace in starting over and patching his relationship with his daughter.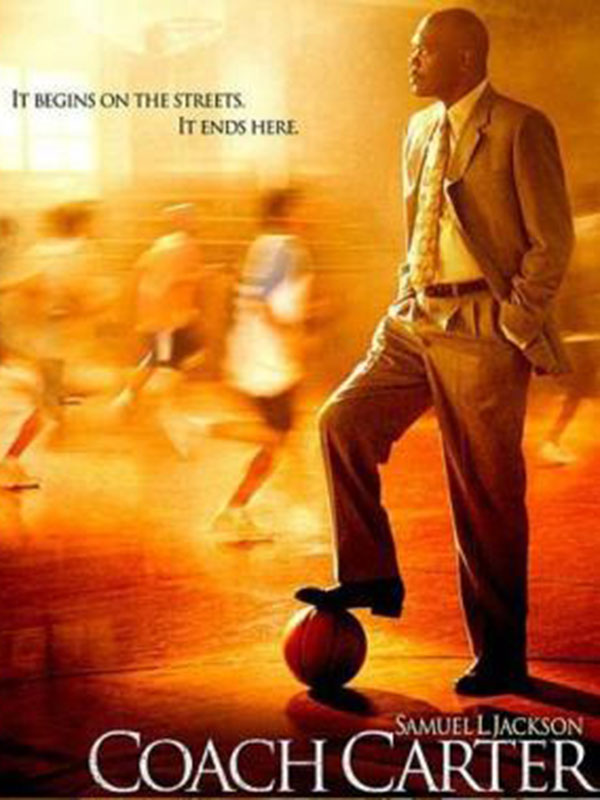 Coach Carter
Coach Carter
Yet another real-life inspired movie, Coach Carter tells the story of Richmond High School basketball coach Ken Carter, who made news for his harsh disciplinary action in locking the gym until the students improve their poor grades. His contract with the players caused major controversy and many parents and critics strongly opposed his belief that the students should also have goals outside of basketball, though Carter explains his methods are to prevent a future of crime as a resort to money. Whether you agree or disagree with Carter, the result was a team of students who successfully excelled at basketball while keeping up with their grades.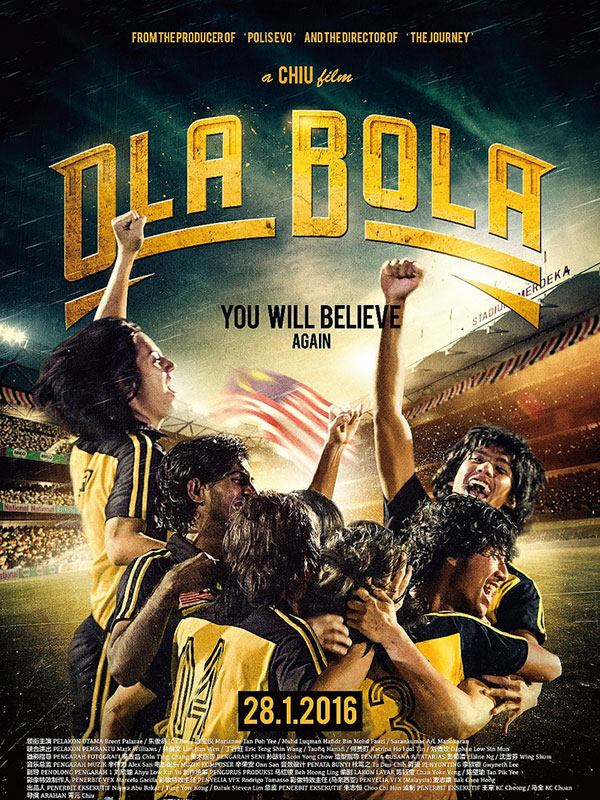 Ola Bola
Ola Bola
This is the must-watch sports movie for Malaysians, even if you're not a football or sports fan. Inspired by the former glory of our national football team in qualifying for the 1980 Olympics, Ola Bola portrays a team of multicultural football players struggling against the odds to achieve international success. While shedding light on the immense pressure and disagreements the players face during practices and behind locker rooms, the movie also highlights the economic difficulties in the 80s, giving a holistic view of the life and challenges of our Malaysian football players back then. Overall, it surely left us hoping that those glorious days will return again – Malaysia Boleh!
(Swipe left for more)