Not everyone can sing like Yuna but they definitely can channel her style especially with the new limited edition Yuna hoops she has created in collaboration with demi-fine jewellery brand 'KIN.
The international singer-songwriter has released a pair of her own design with the brand, created as 'KIN's signature 1.5" hoop earrings with a twist. It features curves in the flat planes that create a fluid yet quirky design, just like how Yuna likes it.
Available in 18k Gold Vermeil or Rhodium, the sculptural hoops embody the bold yet playful personalities of both the label and the artiste.

A touch of Yuna
Known for hit singles such as Live Your Life produced by the Grammy Award-winning Pharrell Williams and Crush featuring Usher, Yuna is a style icon and trendsetter, admired for her vibrant wardrobe and eye for accessories. 'KIN hoops are a staple in her ensembles, making her a natural muse for the jewellery brand. Her intimate involvement in the design process ensured the hoops authentically reflect her sense of style and spunky attitude towards life.
The sculptural Yuna Hoops are made of 925 Sterling Silver and finished with either 18k Gold Vermeil, which requires a minimum of 2.5 microns of at least 18k Gold, or Rhodium. This translates to a solid and resilient finish with striking lustre. Inspired by and created for the formidable woman who owns her space, the Yuna Hoops capture the essence of femininity while making the presence of the wearer known. They fit seamlessly into 'KIN's stable of hoops and huggies, bracelets, necklaces, chains and charms, built for effortless stacking or layering, or solo wear as statement pieces.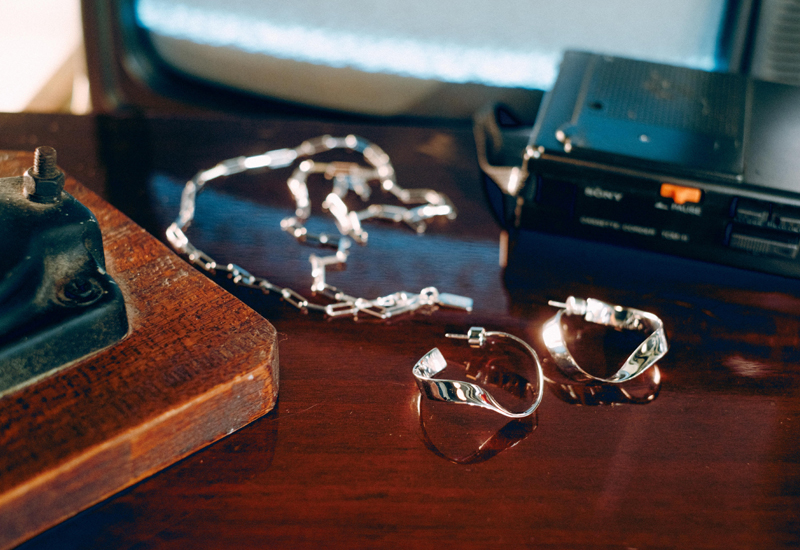 "I love that the design is very minimal and classy – it reminds me of a relaxing day out at the Getty Museum in Los Angeles, looking at art and artefacts. I'm not a huge fan of fast fashion and prefer to wear Demi-Fine jewellery as they last longer and are more sustainable. I'm really happy that I found 'KIN. I think we speak the same style language," says Yuna.
"Yuna has become synonymous with bold and contemporary jewellery, especially hoops. She has a very distinct style and confidently owns it, which makes her an inspiration to her fans and followers. As a brand, we wanted to create a pair of hoops that represented her and that she could call her own, so we worked closely together on this unique piece. These are not your ordinary hoops; they are very much Yuna's hoops," say 'KIN co-founders Athiya Hamid and Zaireen Iskandar.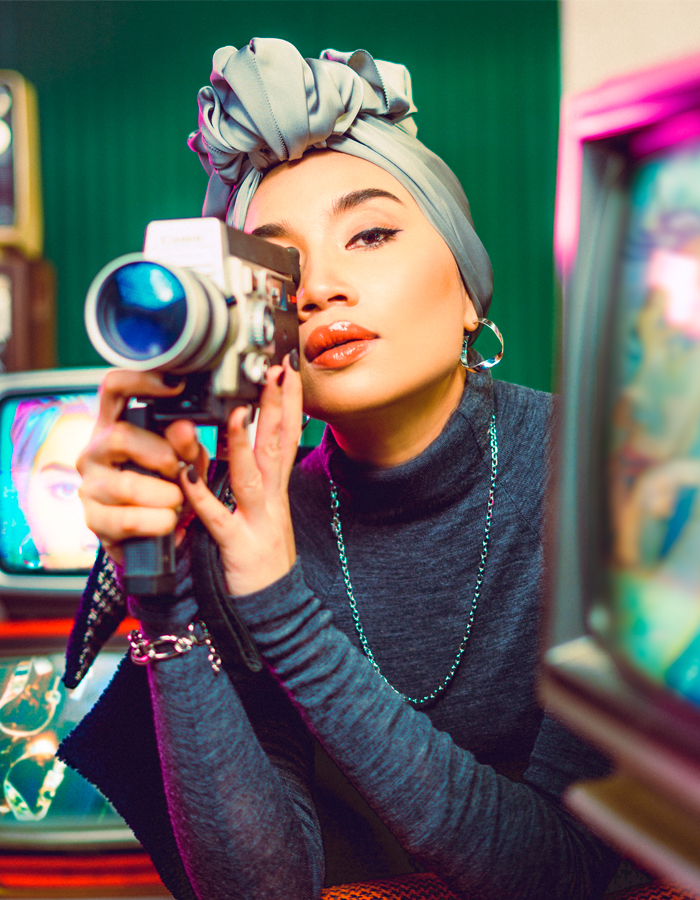 The 'KIN x Yuna campaign imagery is centred around a retro 1970s glam theme, featuring fashion and props from the era. Yuna, styled by Zulvanny, stars in the campaign videos filmed by Director's Think Tank, and photos, as directed by Bibo Aswan.
Demi-Fine jewellery occupies the space in between costume and fine jewellery, offering wearers the best of both worlds with its twin propositions of high quality and affordable luxury. 'KIN pairs precious metals such as Gold, Sterling Silver, Rhodium or Platinum with precious or semi-precious stones to construct its wide range of classic and contemporary jewellery. Each piece is inspired by the 'KIN Tribe of women who live life unscripted and according to their own terms. They are designed to be lived in day in and day out, playing with the philosophies of minimalist luxury for the woman always on the move.
The limited-edition Demi-Fine Yuna Hoops are priced at RM720 for the Rhodium version and RM820 for the 18k Gold Vermeil edition. Purchase them at www.jewellerybykin.com while stocks last.
(Photos: 'KIN)