21st September, 2018
YSL Beauty Hotel Malaysia
2, Jalan Hang Kasturi
Naddy Rahman steps into the YSL Beauty Hotel (swipe left to follow her in)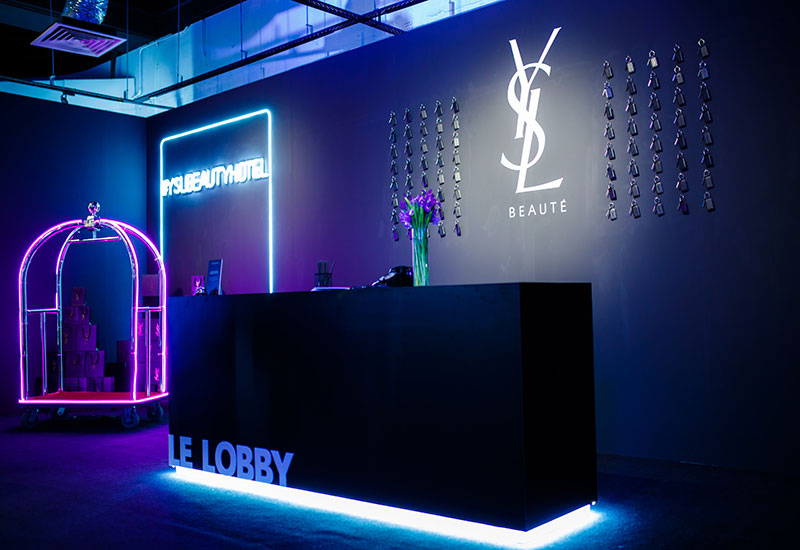 Inside, Le Lobby greets guests with a check-in area highlighted by a neon-lit luggage cart - a picture worth the gram!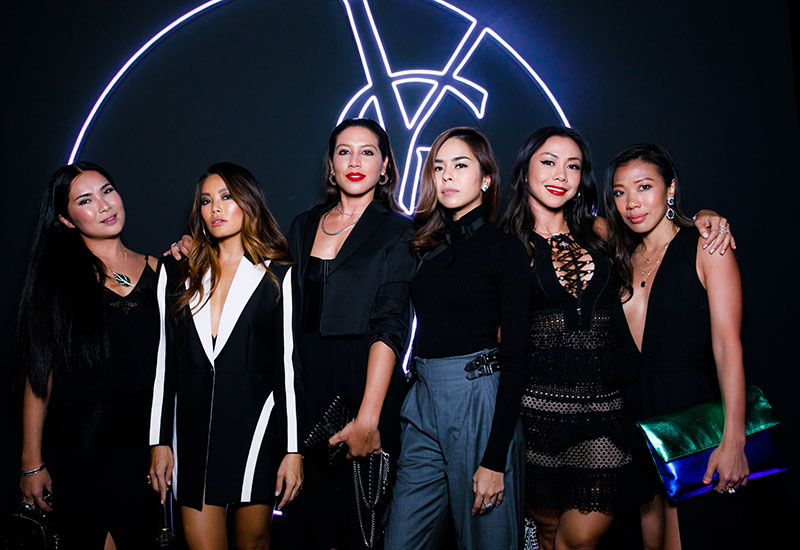 Once in, guests waste no time snapping away, just like Angela Karto, Yiu Lin, Zaireen Iskandar, Kim Raymond, Datin Sabrena, Teo Yi Ping,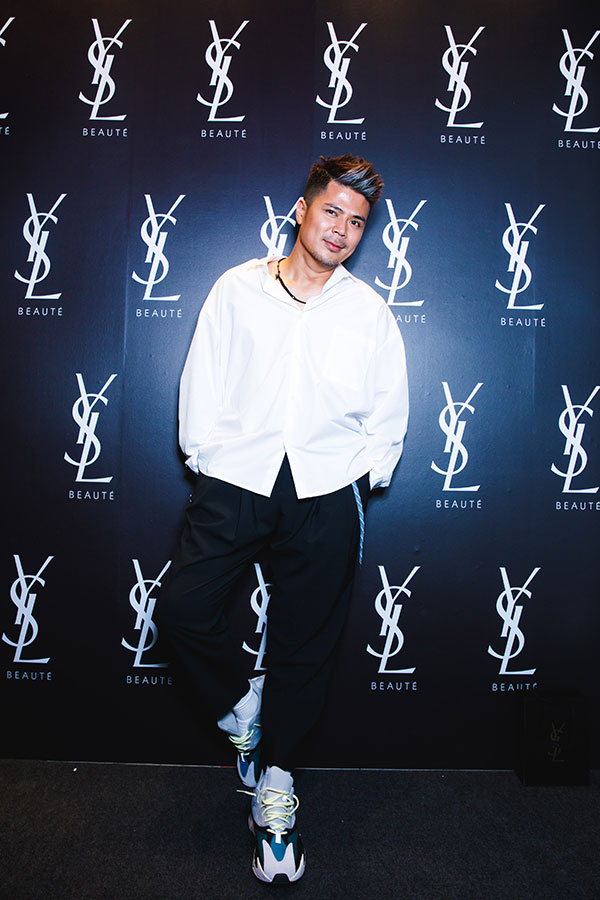 Awal Ashaari,
Izara Aishah and Adib Khalid,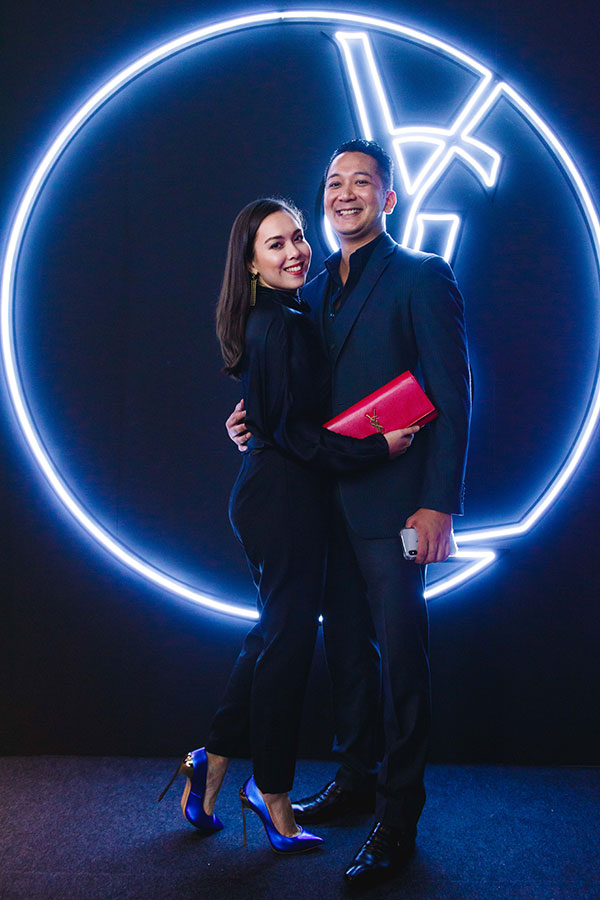 Siti Saleha and Lufti Azhar,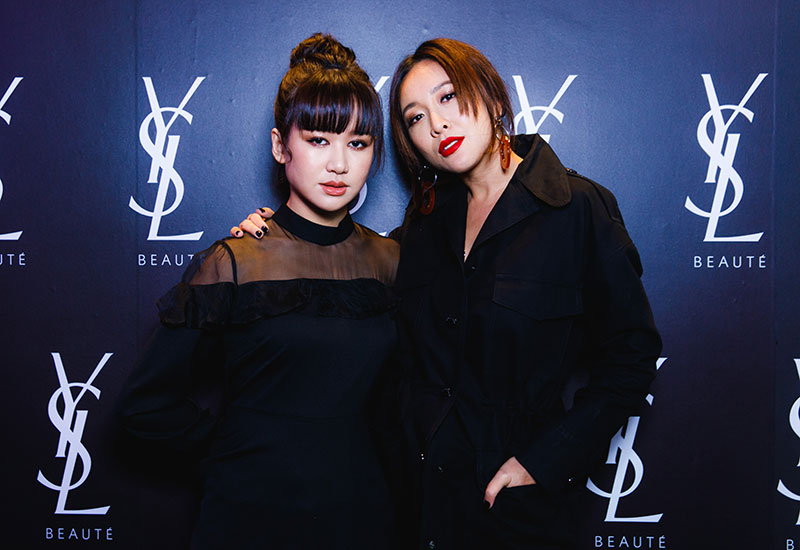 Trisha Kuck, Debbie Goh,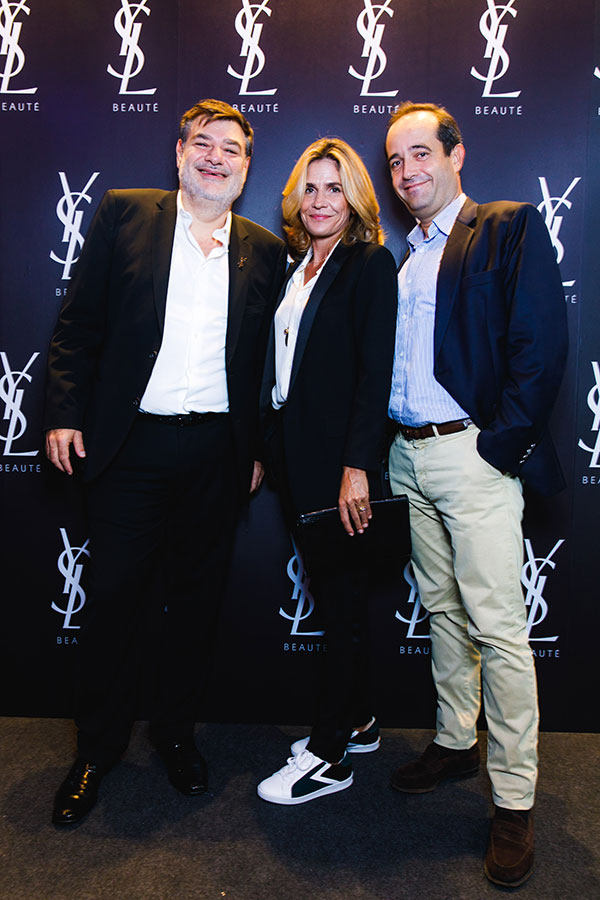 Malek Bekdache, Sebastien & Anne Mouquet,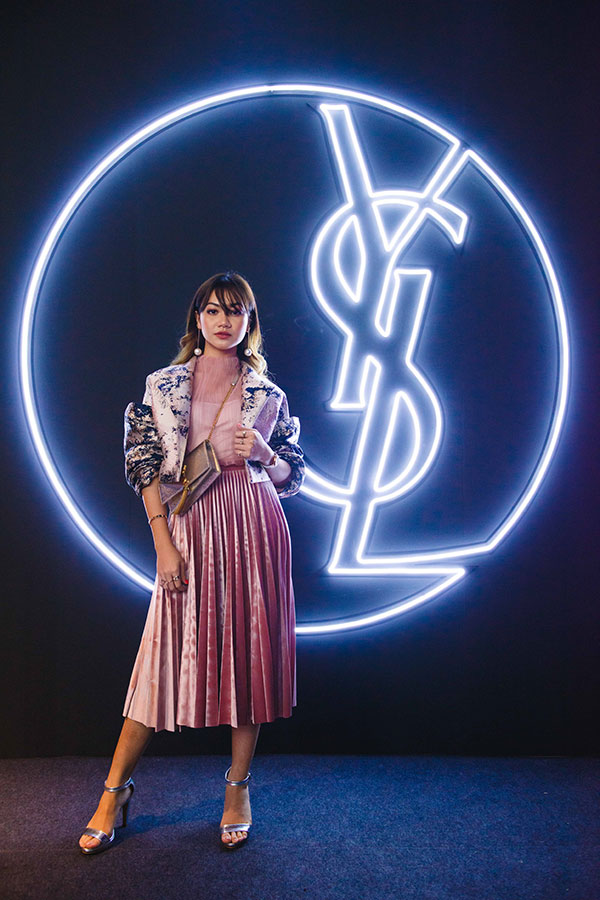 and Daiyan Trisha.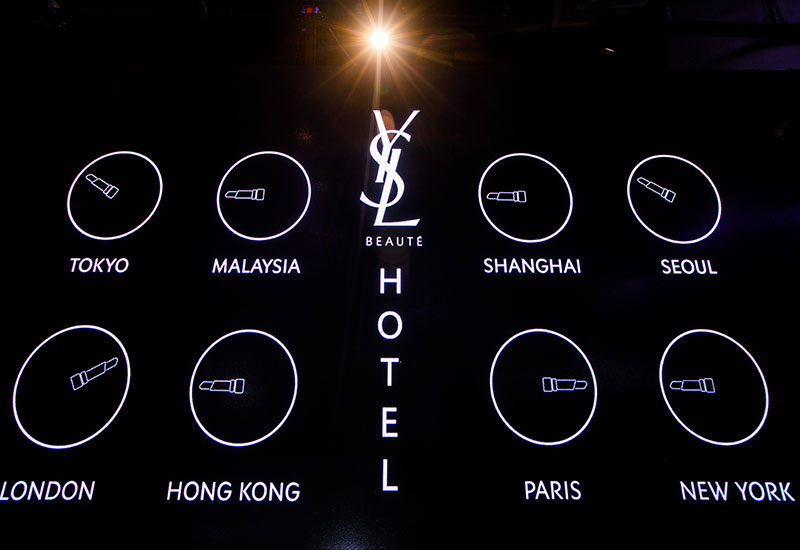 The digital international clock of every city that has hosted the YSL Beauty Hotel makes for another cool photo backdrop...
...as demonstrated by Ahmad Feruz and Fyza Khadir.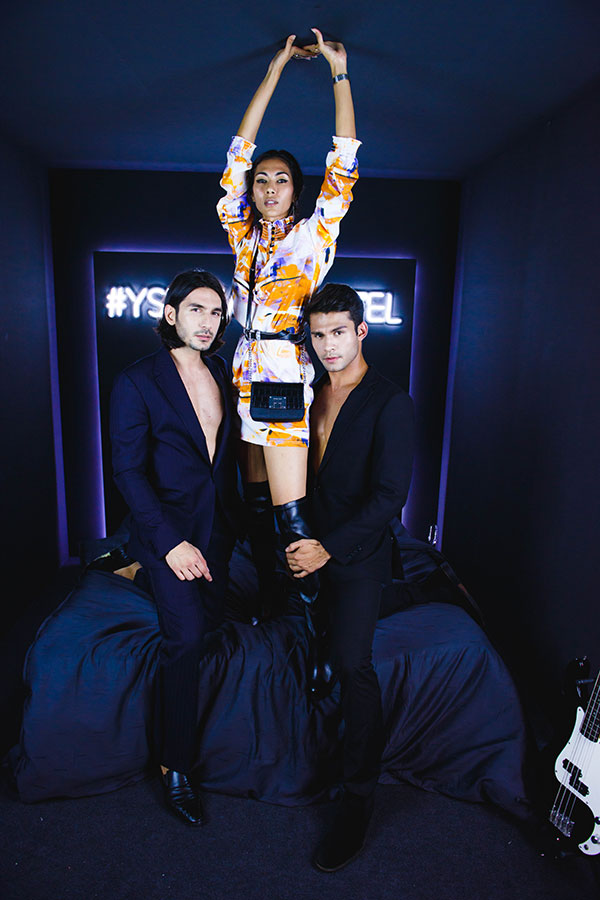 Down in the basement, Rita Suraya poses with two male models at her service in the Presidential Suite aka Room 1978...
...whilst Marion Caunter jams out with a striking pink electric guitar, before continuing to...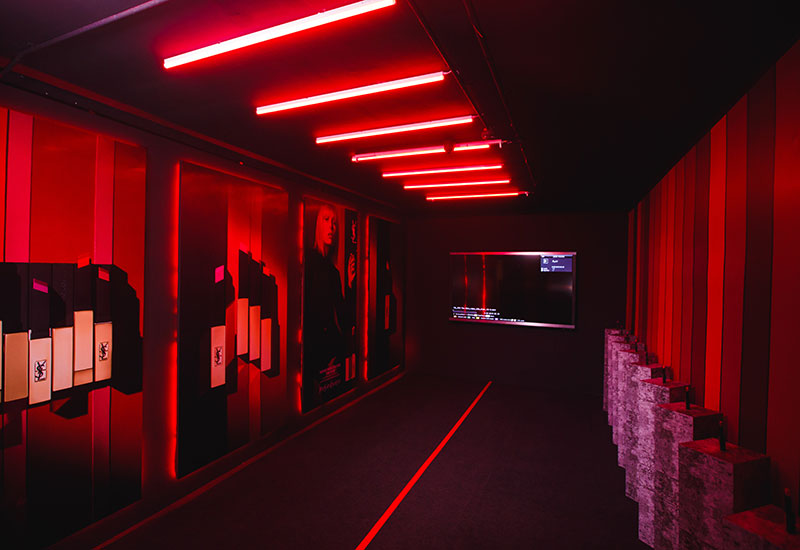 ...The Rouge Pur Couture The Slim room nearby...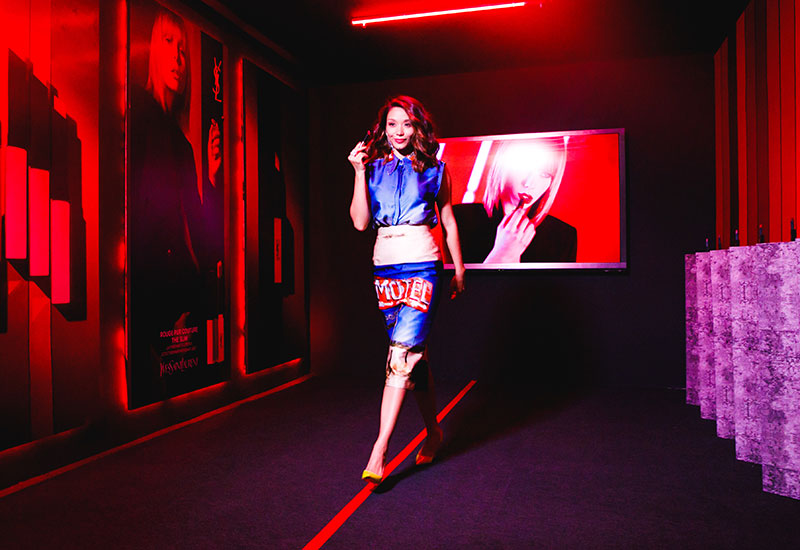 ...where she shows off her best catwalk down the runway!
A more hands-on experience with the Rouge Pur Couture The Slim awaits on the first floor.
Of course, Laine Wong makes full use of the opportunity at the All Hours Beauty Bar.
Vanessa Tevi and Maggy Wang share a laugh while trying on the new lipsticks.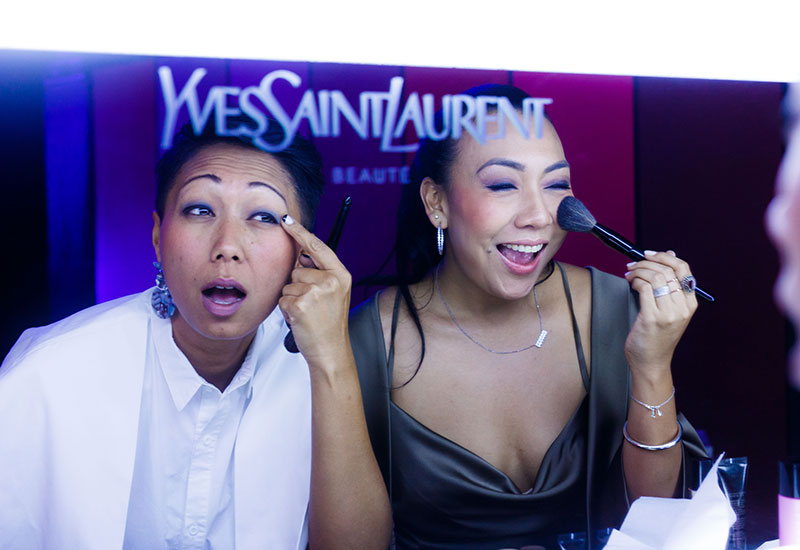 Meanwhile, Nadia Jasmin and Alia Bastamam help themselves to some touch-ups.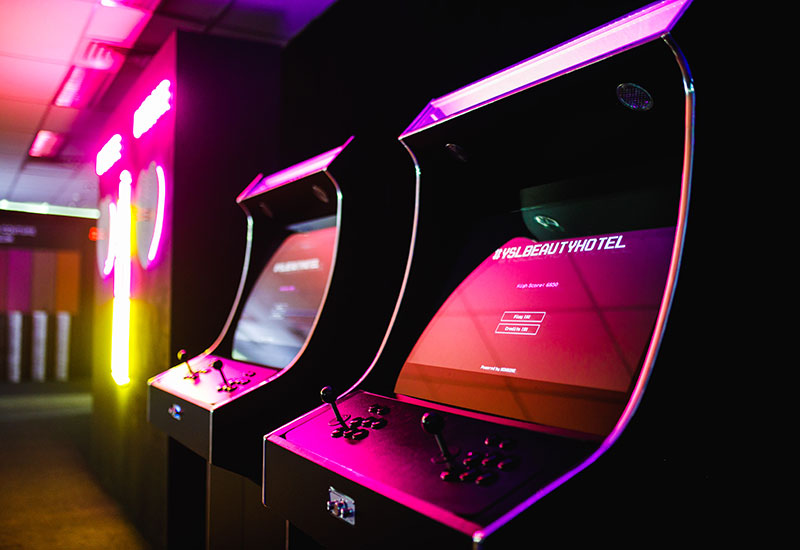 For added fun, guests try to beat high scores at the classic arcade machines with a YSL twist.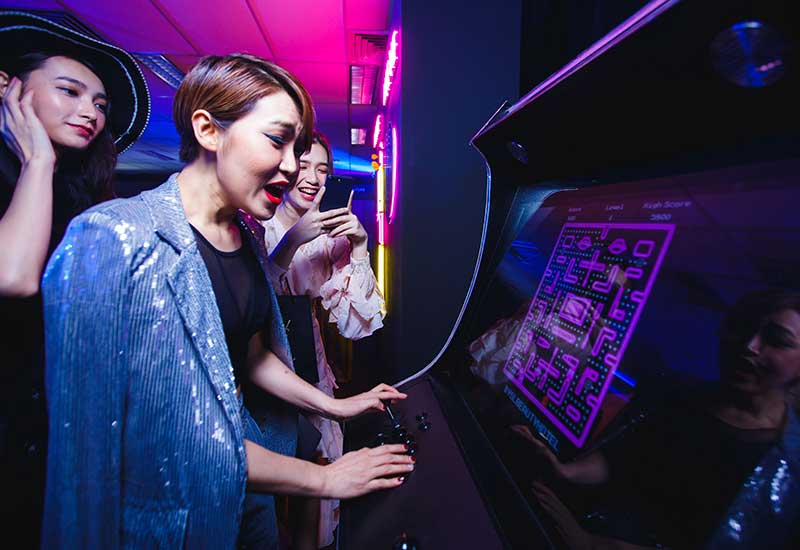 Here's Nicole Lai flanked by her friends urging her on at Le Arcade.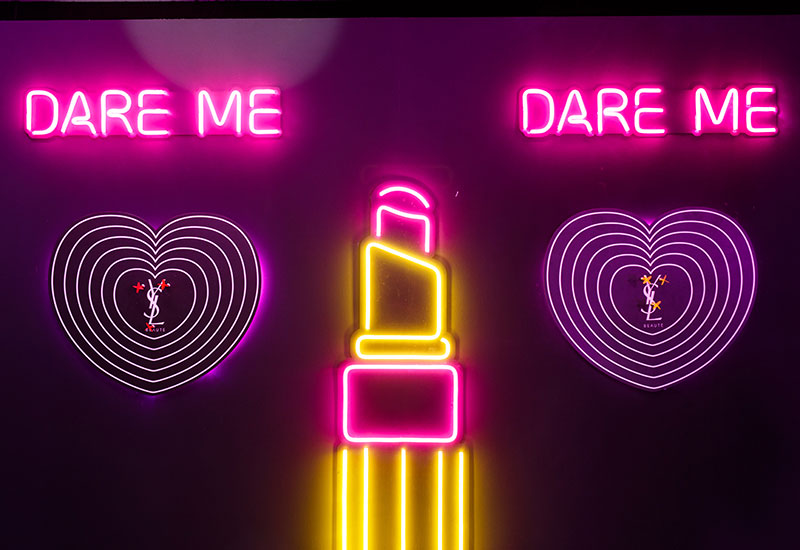 Alternatively, the darts corner tempts a friendly challenge.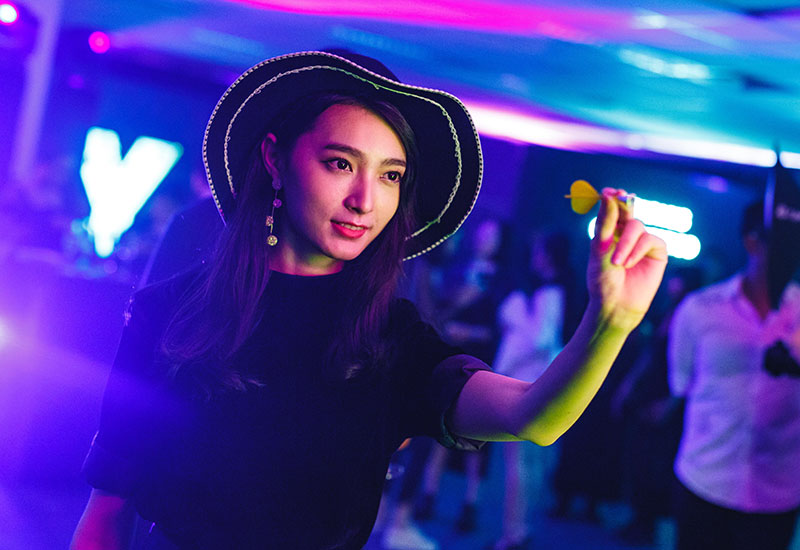 Jacqueline Tiang tries her luck at darts.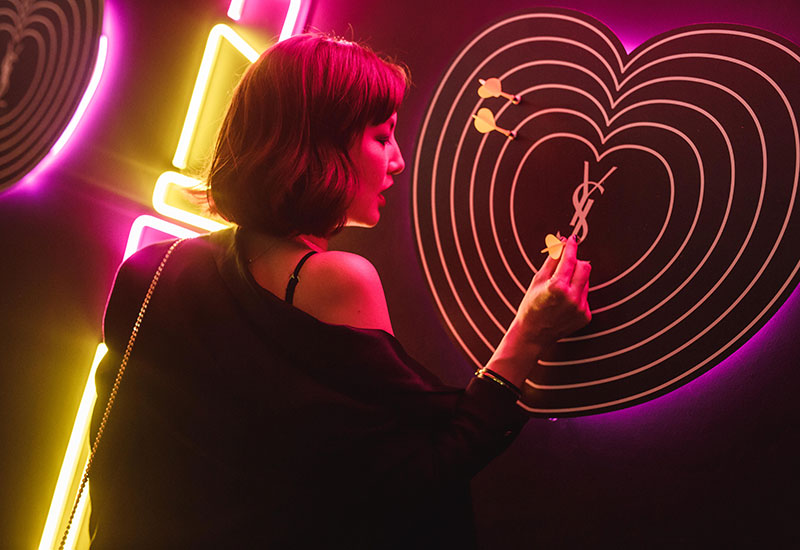 Looks like Danielle Graham striked bullseye.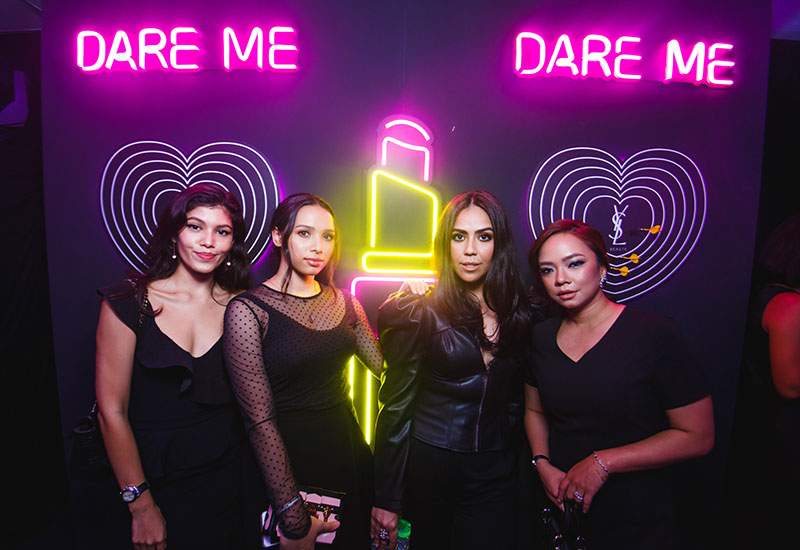 Or guests can just use it as a photo backdrop, like Saarah Jasmine, Suraiya Moiz, Natasha Ozeir and Nora Danish.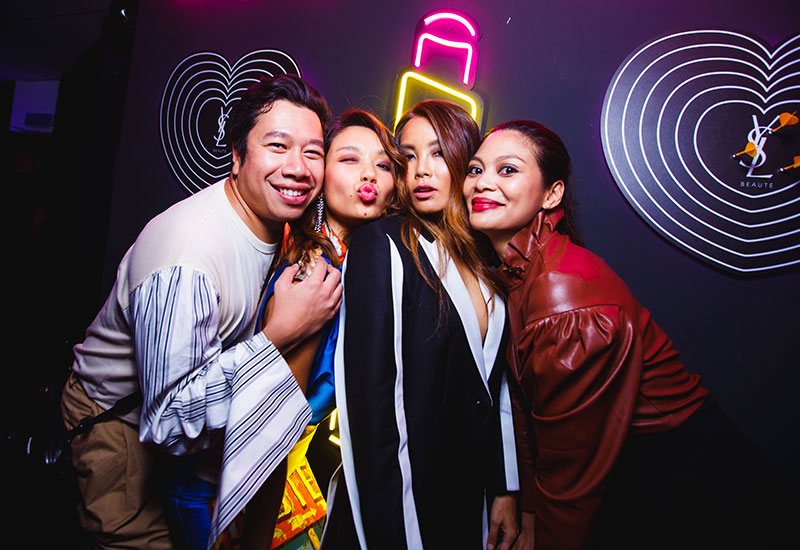 And Ferhat Nazri, Marion Caunter, Yiu Lin and Zaireen Ibrahim.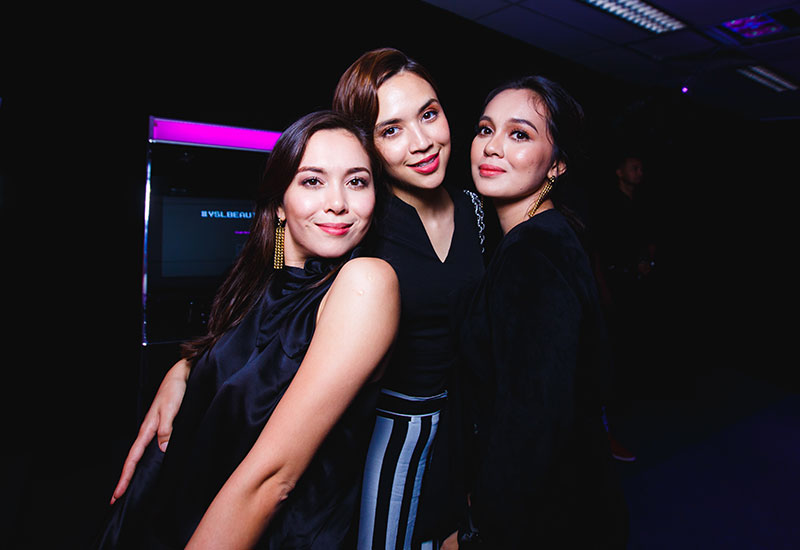 But really though, every corner is Instagram-worthy when you look as good as Siti Saleha, Diana Danielle and Nelydia Senrose.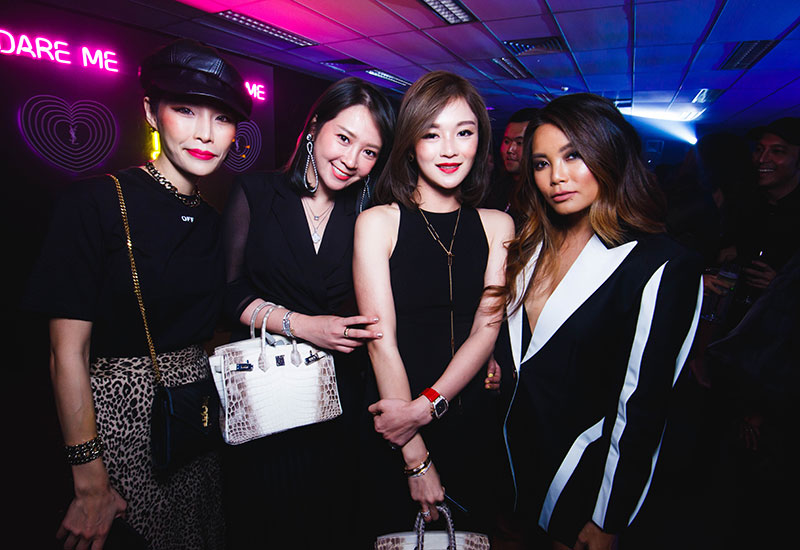 Or as photogenic as Levy Li, Jaysley Hung, Datin Sri Eannes Chop and Yiu Lin.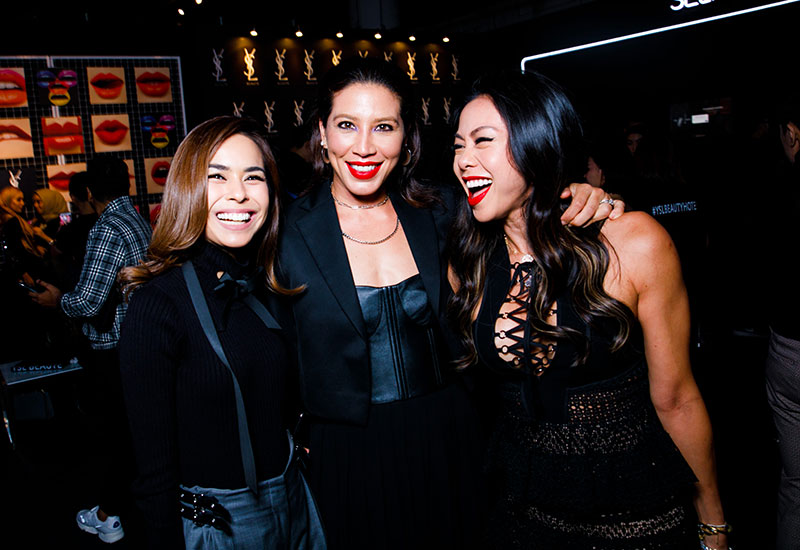 Not to mention Kim Raymond, Zaireen Iskandar and Datin Sabrena.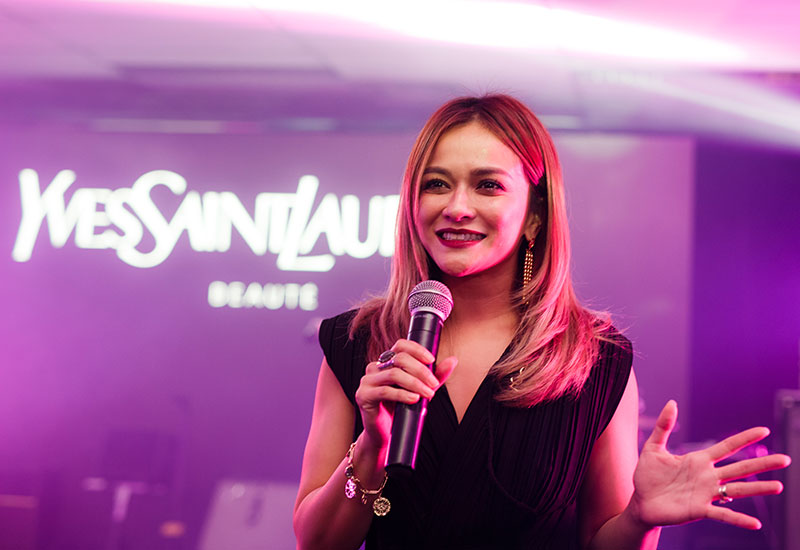 Sazzy Falak emcees for the night.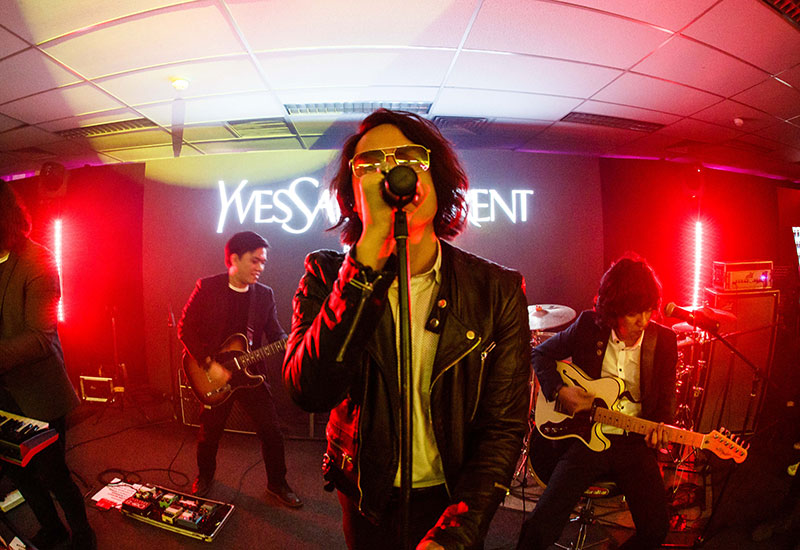 Bittersweet entertains guests with live rock performances...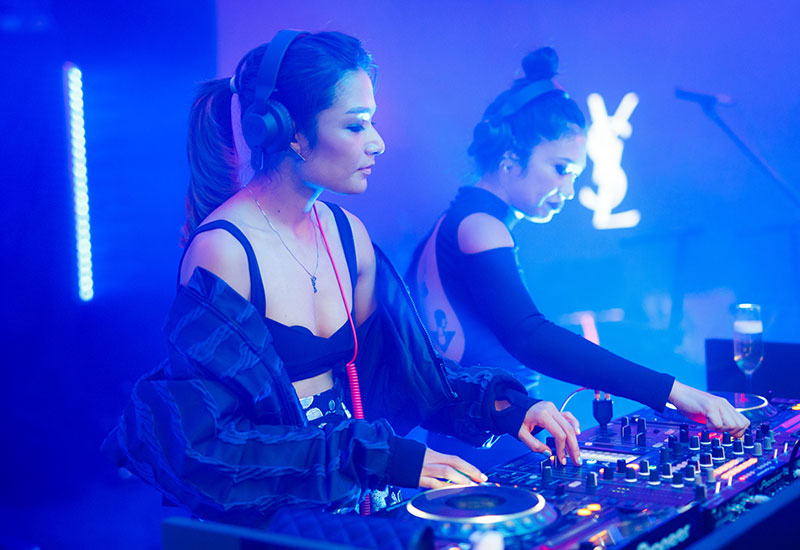 ...before DJ Twinkies take over with their electronic and dance beats.
After much hype surrounding its pop-ups in Paris, Tokyo, London and New York, YSL Beauty finally launched the first YSL Beauty Hotel in the heart of Kuala Lumpur. Materialised in a heritage building along Jalan Hang Kasturi, the exclusive guesthouse attracted glitterati and beauty enthusiasts alike for a two-day immersive YSL Beauty experience.
Gracing the private preview on the first day were KL's most glamourous from the likes of Marion Caunter, Awal Ashaari, Izara Aishah, Nora Danish, Debbie Goh and Siti Saleha, just to name a few.
Upon entering Le Lobby, guests checked-in with their unique QR code to receive a YSL Beauty Hotel key card personalised with their name. The key card then granted their access to three floors of beauty and entertainment, all in true YSL Beauty style.
On the ground floor, guests were seen snapping away their OOTDs at various Instagram-worthy corners, including the check-in area with a neon-lit luggage cart and a wall featuring a digital international clock of every city that has accommodated the YSL Beauty Hotel.
Taking the stairs down to the basement found guests in either the Presidential Suite a.k.a Room 1978, with more photo opportunities (did we mention the accompanying two YSL-approved male models?); or the Rouge Pur Couture The Slim room, where guests practiced their modelling skills on the runway.
Meanwhile, the first floor allowed guests to discover the new Rouge Pur Couture The Slim and receive a complimentary makeover at the All Hours Beauty Bar. Guests were also taken on a VR experience of the brand's latest fragrances, Mon Paris and Y. For added fun, guests challenged their friends to darts, table tennis and classic arcade games with a YSL twist.
Further entertaining guests throughout the night were rock performances by Bittersweet as well as electronic and dance beats by DJ Twinkies and DJ Blink & DJ Ashley.
For more information or to purchase the new Rouge Pur Couture The Slim introduced at the YSL Beauty Hotel, log on to the official website here.
Images: Courtesy of YSL Beauty Malaysia