Resorts World Genting, Malaysia's flagship integrated resort located 6,000 feet above sea level, now offers upscale New York-style steakhouse dining to Malaysians. In honour of the founder's 83rd birthday, Wolfgang's Steakhouse by Wolfgang Zwiener officially opened its doors as the newest addition to SkyAvenue's restaurant lineup.
Wolfgang's Steakhouse at Resorts World Genting is a tribute to the New York original, with low lighting and a distinctive vaulted ceiling with a classic herringbone design, creating the same cosy, enclosed feel. However, in line with the high-end complex that is SkyAvenue, the design approach embraces a more elegant, luxury aesthetic.
"Wolfgang's at Resorts World Genting is a grand and beautiful steakhouse. It has all the elements associated with the brand – the wood, the chandeliers – as well as a beautiful wine cellar and bar. It is definitely appropriate to its environment," said Zwiener, who spent a month in Resorts World Genting preparing for the launch of the steakhouse, together with business partner Lydia D'Amato.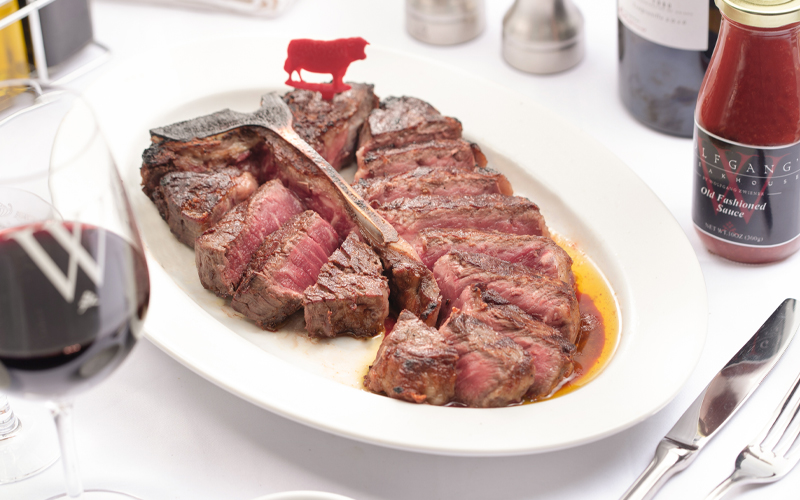 Resorts World Genting went to great lengths to ensure authenticity from every angle, sending a team of restaurant staff and chefs to Wolfgang's Steakhouse's flagship location in New York to immerse themselves in the service and food preparation culture, ensuring an organically delivered, classic New York steakhouse experience.
The steakhouse is known around the world for its delicious prime dry-aged porterhouse steaks sourced solely from Black Angus cattle. The beef at Wolfgang's Steakhouse is dry-aged, which is the process of keeping beef on racks for several weeks to tenderise and enhance the flavour profile. This 28-day technique is responsible for the exceptional quality of the steaks.
Diners at the Resorts World Genting location — Malaysia's first Wolfgang's Steakhouse and the world's 30th – can expect practically everything from the original New York menus, with the Grand menu remaining largely untouched.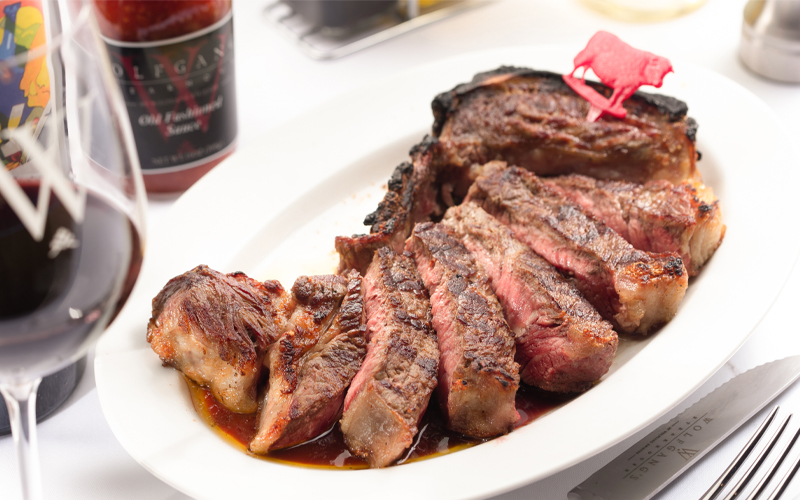 The porterhouse, as well as rib eye, tenderloin, sirloin, and beef burgers, will be among Wolfgang's signature dishes. Wolfgang's Steakhouse, like any great steakhouse, will serve mashed potatoes, sautéed spinach, and other sides that are purposefully kept simple to complement the meat. Cheesecake, tiramisu, and sundaes, all of which can be ordered as a sharing plate, will have a distinctively New York flavour.
Most Wolfgang's restaurants have wine vaults, with the Malaysian version being made of reeded glass (a patterned semi-opaque glass style) and including 600 wine bottles as a feature. This aesthetic element further emphasises the brand's notion that a great drink should be paired with a great steak.