Here we are, almost two months into 2022 – raise your hand if you're already a little exhausted. Hectic lifestyles and relentless schedules can take a persistent toll on our well-being, and when you throw in back-to-back festive occasions, you have the perfect recipe for stress and burnout.
This month, we're celebrating self-love and when it comes to your own skin, it is all about giving it the calming, nourishing care it needs. Our list of new skincare and beauty releases for February are designed to battle the effects of fatigue, soothe irritation, and replenish the skin's radiance. On the fragrance front, we have scents that inspire a more carefree, unencumbered life by stepping away from rigid constraints and expectations.
From fresh's floral facial mask to Chanel's luminous tinted balm, here's a roundup of our favourite beauty drops for the month.
Caudalie Vinergetic C+ Vitamin C Energy Serum
Who doesn't need an energy-boost to the skin these days? Caudalie's first gender neutral line is here to help beat the fatigue with a specially formulated combination of natural hyaluronic acid, grapeseed polyphenols, and Vitamin C plus. Using one of the most stable versions of Vitamin C, Ascorbyl Tetraisopalmitate, the new Vinergetic C+ line illuminates and plumps tired, stressed out skin while still retaining its effectiveness over time. The serum, made with 98% natural-origin ingredients, boasts a super-light texture that can be applied both morning and evening for instantly brightened, revitalised skin.
Available at all Caudalie boutiques, KENS apothecary stores, KENS apothecary online, Shopee, Lazada, Sephora stores and Sephora online.
fresh
Floral Recovery Calming Mask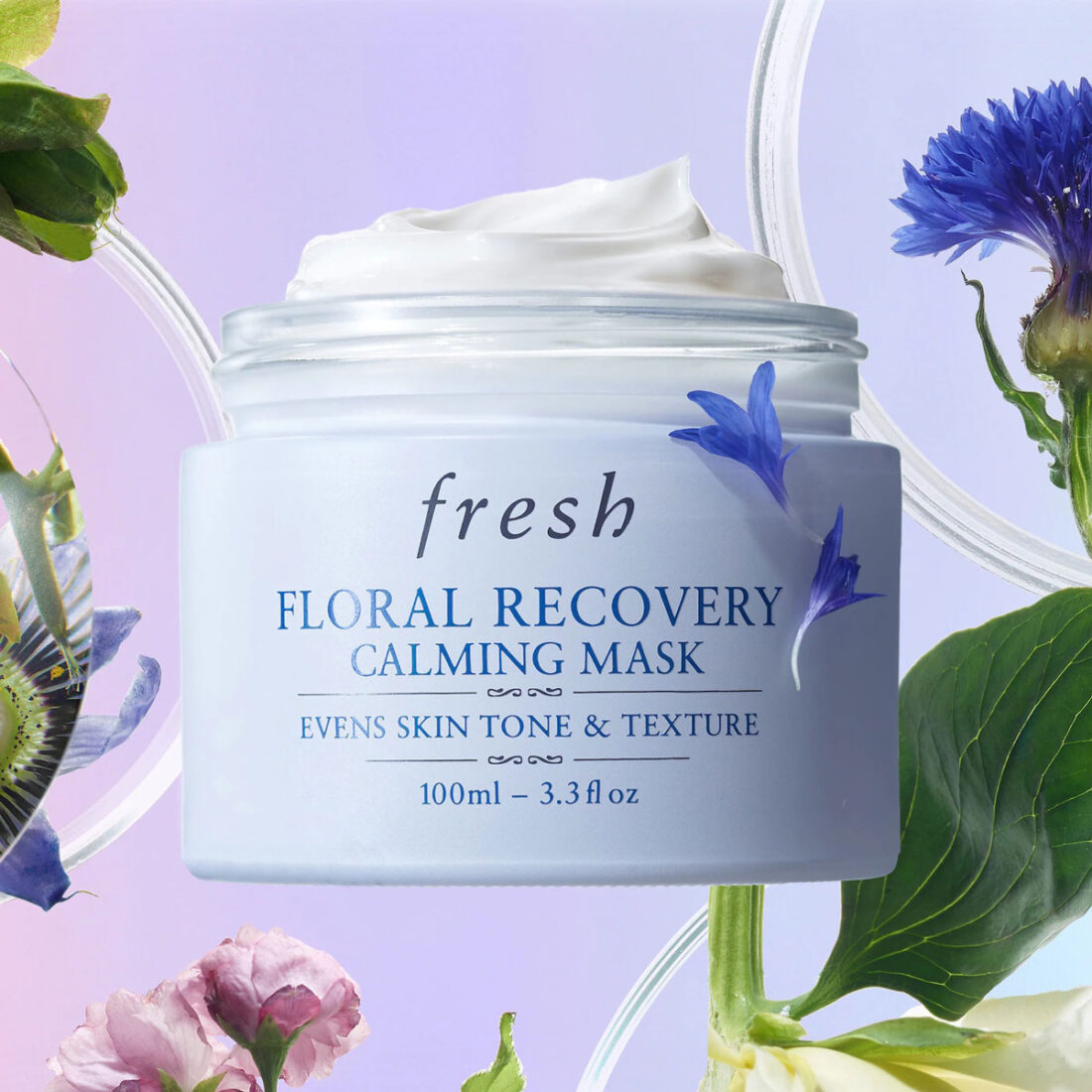 For those dealing with skin sensitivity from lack of sleep, stress, sun exposure and pollution, fresh's newest mask was formulated with you in mind. Harnessing the calming power of flowers, the Floral Recovery Calming Mask soothes and reduces visible redness while addressing visible signs of skin discomfort like uneven tone and rough texture. Handpicked floral ingredients like passionflower oil, cornflower water, peony extract and cherry blossom extract help calm and hydrate the skin, while vitamin C and squalane are infused to brighten and smooth the skin's texture. 
Available on fresh.com/my and at the fresh Mid Valley Boutique.
Supergoop! Daily Dose Vitamin C + SPF 40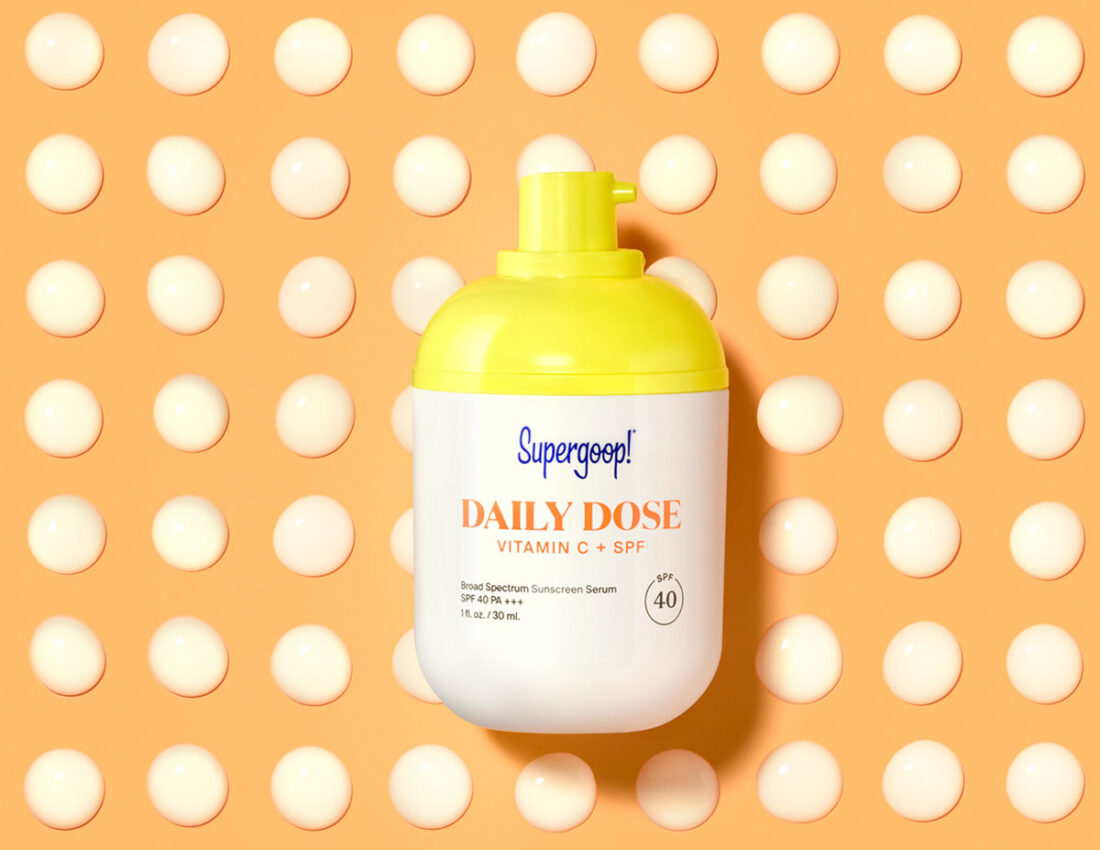 Vitamin C and the skin have a common enemy – the sun. While Vitamin C's highly unstable nature makes it prone to losing its effectiveness when exposed to sun and air, the skin is vulnerable to damage from the sun's harmful UV rays. Supergoop!'s new serum provides an innovative hybrid solution to both problems: a high potency vitamin C + SPF 40 serum that works double duty to brighten skin and protect against UV and blue light. On top of that, super-powered ingredients like Kakadu plum extract and niacinamide help reduce the appearance of fine lines, wrinkles and pores, in addition to enhancing the skin's radiance and elasticity.
Available at Sephora stores and Sephora online.
SK-II SKINPOWER Airy Milky Lotion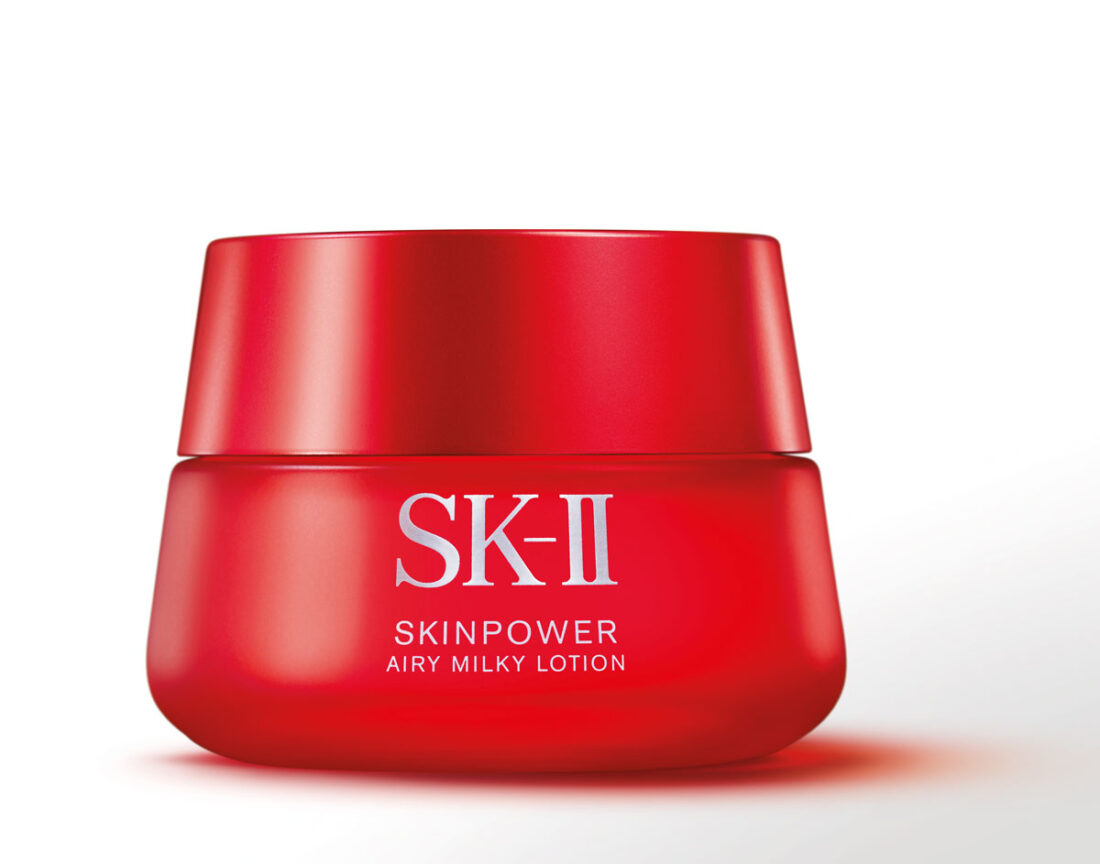 Don't be fooled by the lightweight formula of the SK-II SKINPOWER Airy Milky Lotion. This new moisturiser packs a powerful punch with the skin conditioning PITERA™ as well as the revolutionary InfinitPower Technology to bring bouncier, smoother, glowing skin. From enhancing the skin's elasticity to reducing the visibility of pores and microlines, the SKINPOWER Airy Milky Lotion works from deep within the skin to supercharge its power source layer by layer. Thanks to its light texture, the lotion can be used day or night, and is suitable for oilier skin types and warm climates.
Available online and at SK-II counters.
Philosophy Microdelivery Resurfacing Solution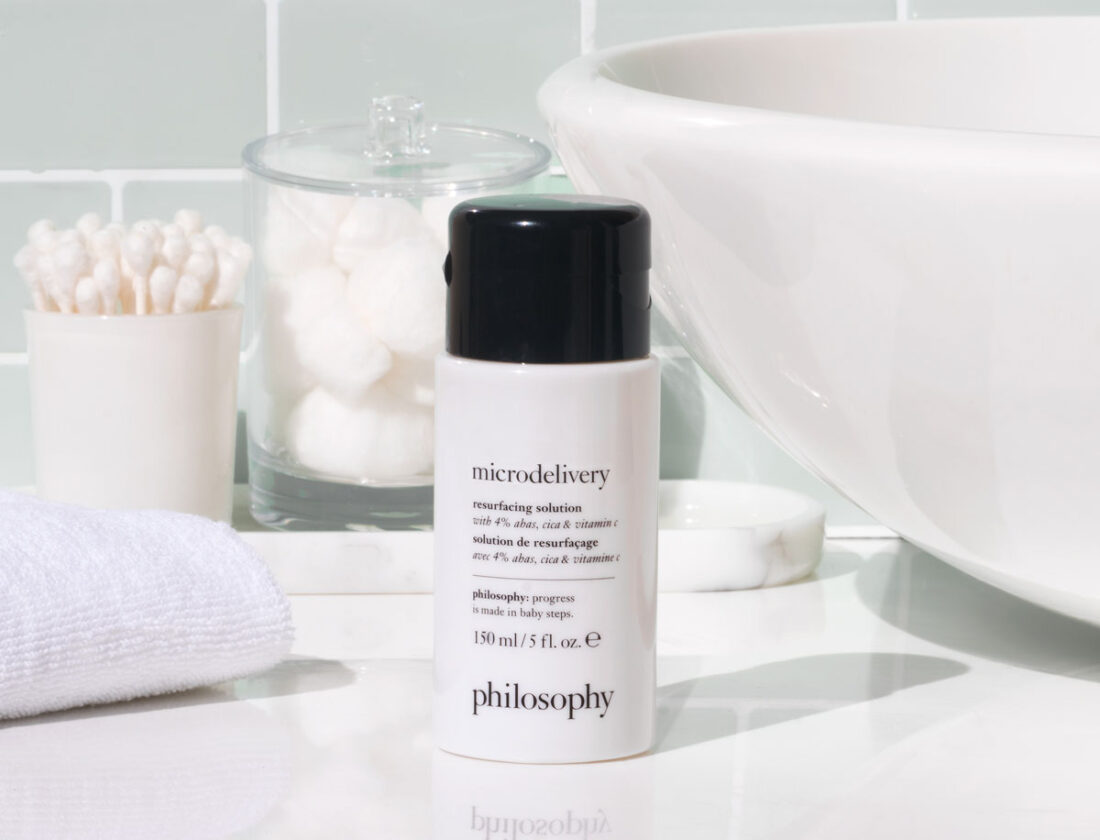 The peel pioneering team at Philosophy have come up with yet another power-packed product that instantaneously transforms the skin while also soothing and replenishing it. Take your night-time routine to the next level with the new Microdelivery Resurfacing Solution, a daily leave-on exfoliator that brings smoother, more refined skin with a quick pump and sweep around the face. With a blend of 4% AHAs, Vitamin C, peptides, hyaluronic acid and cica, this superstar serum exfoliates, soothes, hydrates and brightens all at once so you can start the next day with fresh, baby-soft skin.
Available at Lazada, Zalora and Sephora online.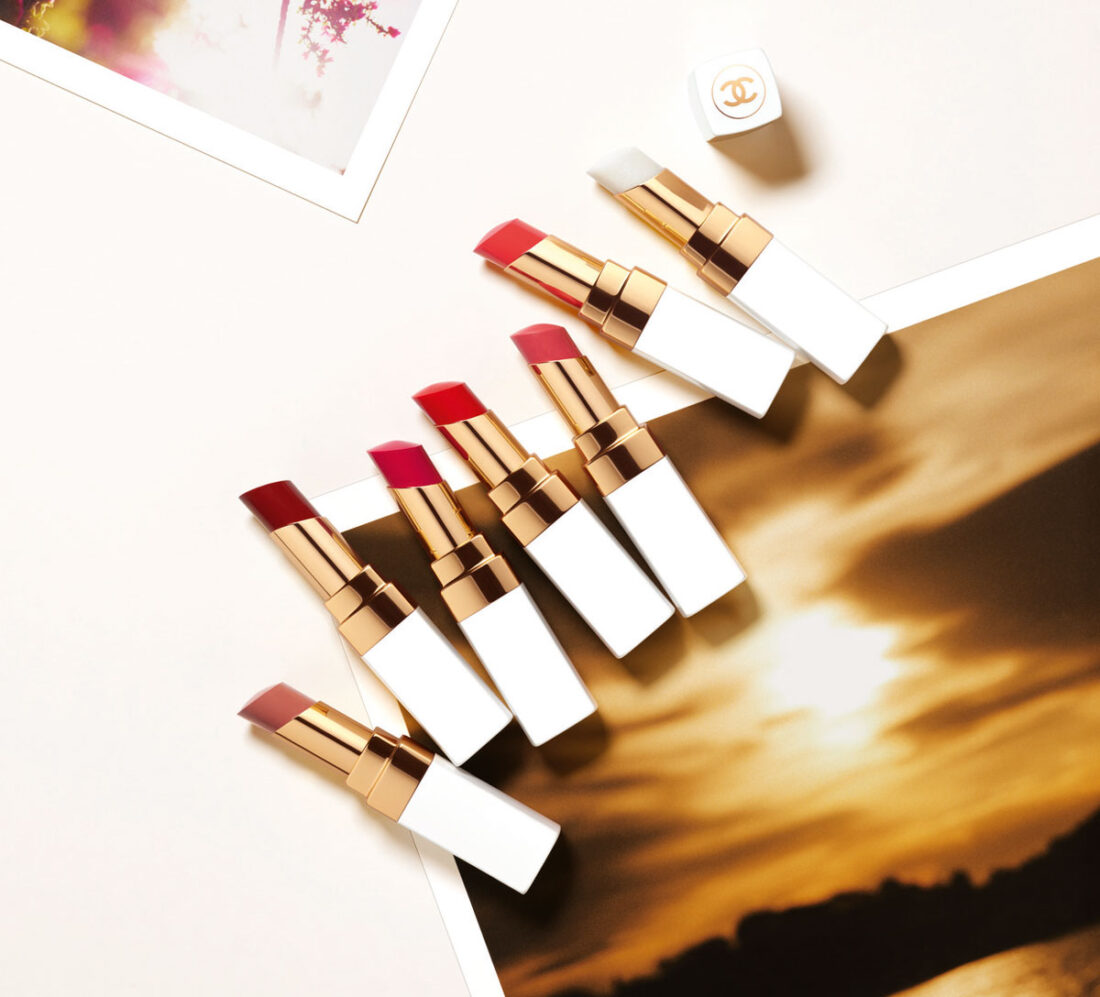 The days of having to choose between the perfect shade of lipstick or a nourishing layer of lip balm is finally behind us. Chanel's new Rouge Coco Baume is a balm that doesn't compromise aesthetic nor effectiveness, repairing and caring for the lips while subtly dressing them in a veil of colour. Moisturising ingredients like shea butter and Oleoactive, an oil derived from olive tree fruits, ensure the lips remain supple for up to eight hours while maintaining a naturally luminous finish that gets more matte as it wears. Inspired by flowers in the garden at the villa La Pausa, the colour palette ranges from a dreamy pearlescent shade to a rich burgundy.
Available on the Chanel E-Shop.
Burberry Her Eau de Toilette
The latest version of Burberry's Her line is a joyful celebration of today's free-spirited woman, who is unencumbered by tradition yet undaunted by modernity. Spontaneous and spirited, the fragrance opens with sparkling notes of green pear that flirt with the fresh scent of peony before giving way to honeysuckle, rose, and lily-of-the-valley. The scent is playful and vivacious, yet grounded in a musk and cedarwood base, a perfect encapsulation of the Burberry woman – captivating and adventurous, yet unmistakably feminine. Presented in pistachio green, the bottle's understated design is elegant with a hint of intrigue, conveying the irresistible allure of the fragrance beneath.
Available at Sephora and major department stores.
Gucci Guilty Parfum Pour Homme and Eau de Parfum Intense Pour Femme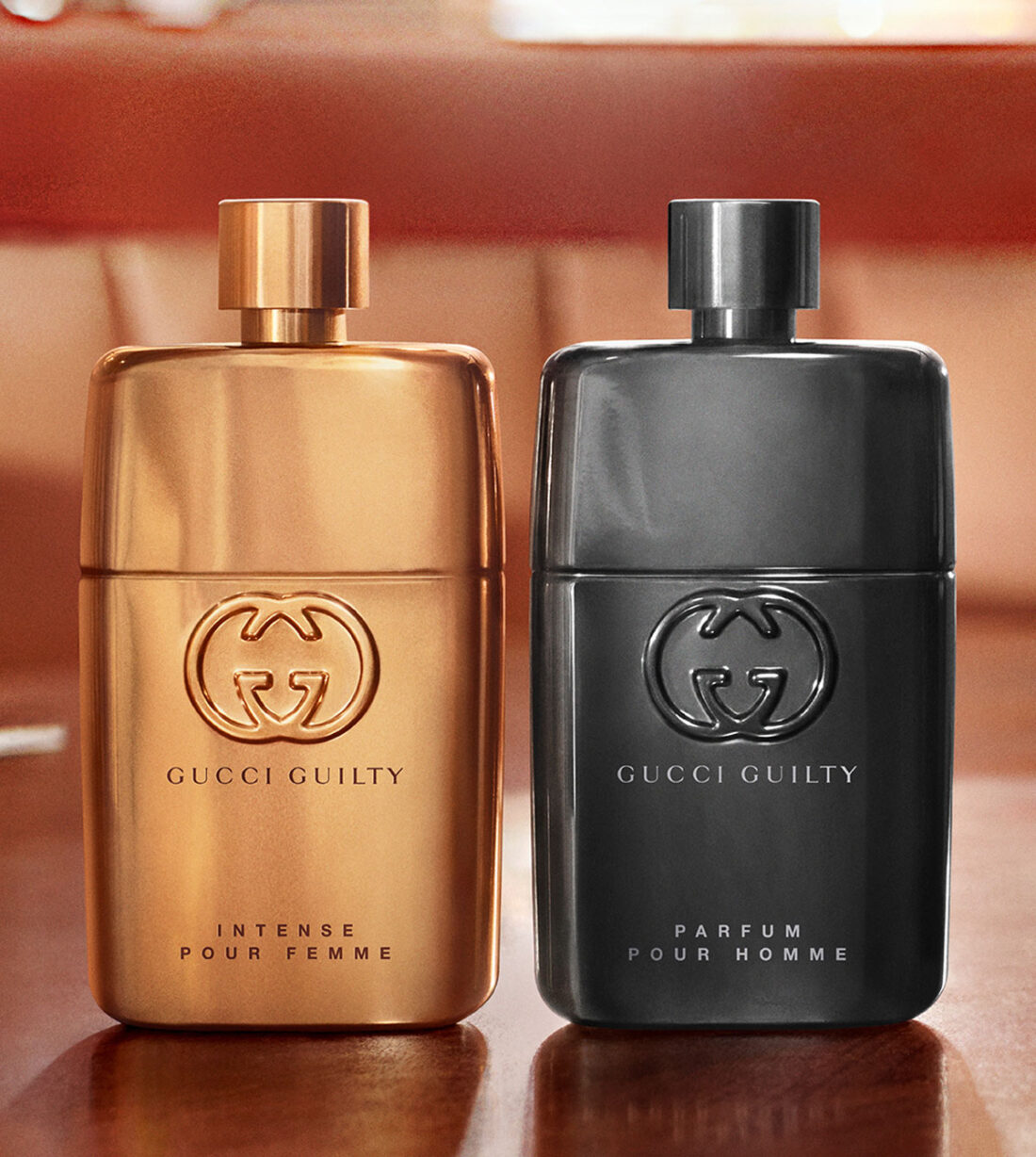 Celebrating unconventional love and freedom from society's rules, the ultimate His and Her perfume duo from Gucci is back with new and elevated scents. The new Gucci Guilty fragrances, packaged in block metallic bottles of dark anthracite and bronze, exude bold passion between eccentric lovers. The masculine Gucci Guilty Parfum Pour Homme now offers a lighter, more modern combination of French Lavandin Abrialis and lemon Sfumatrice, melding perfectly with potent notes of Juniper. With the new Guilty Eau De Parfum Intense Pour Femme, the signature scent's essential core is reinvented to hold the vibrancy of Mandora and the sweetness of Lychee, a combination that is then embraced by the sensuality of dark plums.
Available at major department stores, Gucci Beauty boutiques and counters, and Sephora.
Ermenegildo Zegna XXX Eau de Parfum
Zegna calls us all to embrace the unconventional, break the mould, and welcome disruption with its new XXX Eau de Parfum collection. Just as its namesake fashion label XXX showcases the boldest, most innovative expressions of Zegna, this fragrance line continues that experimental strategy by juxtaposing organic and metallic elements. The Verdigris scent sees cardamom essential oil encounter icy winter tones, the Cyprium scent balances cedarwood atlas with fiery copper notes, and finally, the Charcoal scent unites saffron with sleek graphite. Bearing Zegna's iconic triple stitch design, the fragrance bottles echo the deconstruction of perfumery norms with its partially melted glass shape.
Available at Ermenegildo Zegna's Pavilion Kuala Lumpur boutique.