At 25, this director of a jade supplier-turned-manufacturer wants to inject new life into a traditional, local industry while uplifting creative freedom among jewelers.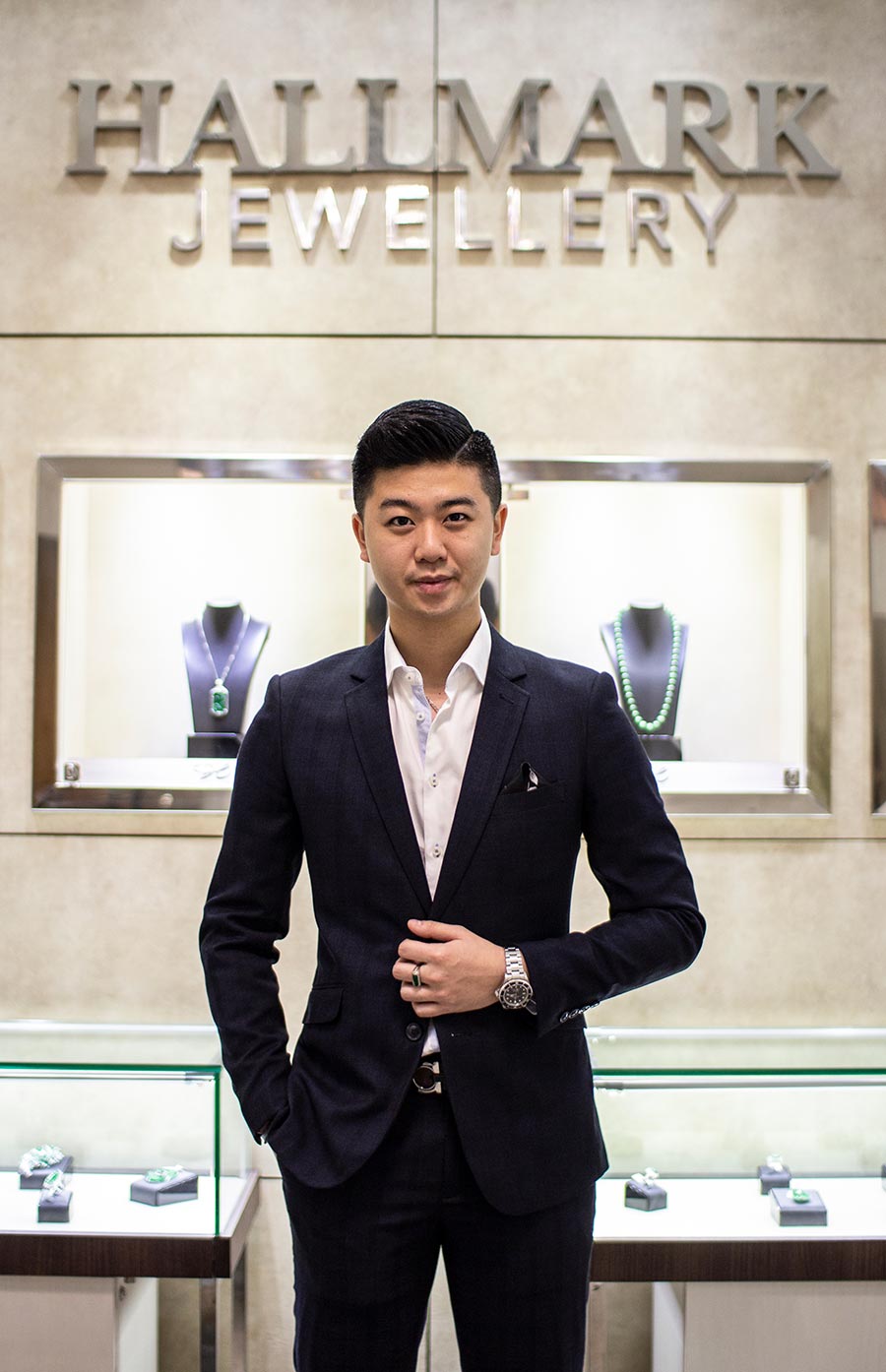 Ornamental jadeite has a long history in Asia, decorating the finest and most important members of society, including the imperial family of Chinese empires. William Sin can tell you all about it.
We met the director of Hallmark Jewellery at his sole boutique in Shangri-La KL. William is now in his second year of being his own boss – and he confirms it takes up all his focus.
"I believe in three core values: discipline, honesty, and humility. When you're a young entrepreneur, it's easy to slack or stray," he says. "You have to be your own drill sergeant, boss, and teacher to keep the company afloat."
This mindset informs William's work ethic, where he's never really done with his day. When he's not at the boutique, he's meeting customers or brushing up on his jewellery knowledge. Honesty and humility becomes particularly important when dealing with customers, most of whom are older or more experienced.
Hallmark Jewellery: Past, present, future
"The price of jade is based on colour and translucency. The ideal stone is green, sharp, and so translucent that you can't see its borders – almost like a drop of water. I have seen something so beautiful twice so far, while my father used to see them every other week in his time. Jade is becoming scarce."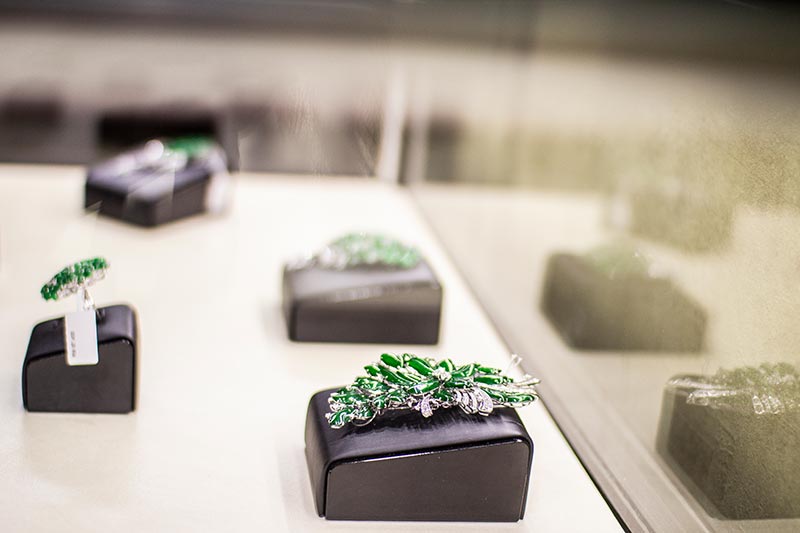 "We carry jade that suits the Malaysian market in terms of price and quality."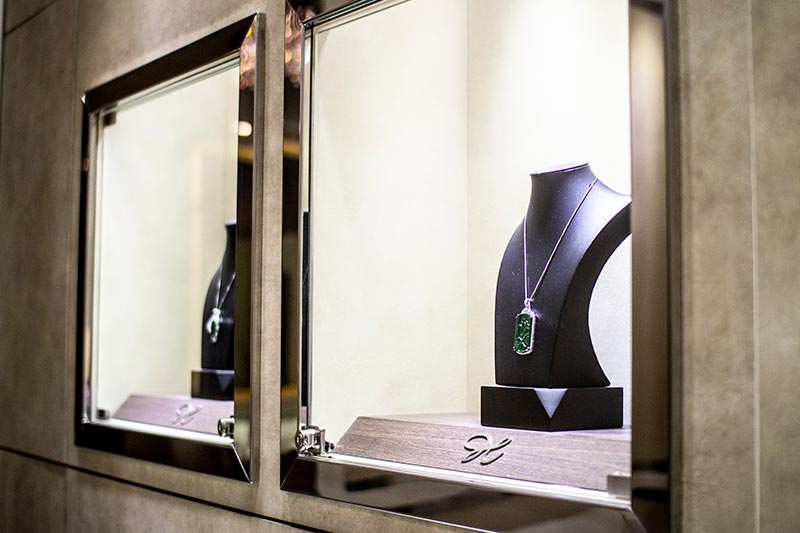 (swipe left for more)
"When I first got into the business, I was oblivious to the fact that I was only 19," William laughs. "I was confident coming in, because when you're younger you have more drive. Most people would see that as being naïve, but I don't believe naiveté is necessarily bad. That's when good ideas spark because you don't have anything convincing you it's not going to work."
Now 25, his still-youthful face bears the unmistakable look of determination. His hair is swept back from a sharp parting, and his average day look involves an equally-sharp suit. On his left middle finger, a bold, rectangular jade ring bears the heritage of Hallmark Jewellery.
Though the company came into existence in 1993 (the same year William did), his family has been in the jade business since 1965. William's grandmother was an industry pioneer, servicing several cities through her wholesale business based in Taiping.
Jade is as traditional as you can get it when it comes to precious stones, but William seeks to inject fresh approaches into Hallmark Jewellery. He's introducing modern jade designs that stay true to Hallmark's standard, while further exploring diamonds (his favourite stone).
"We're able to source good-quality stones at good rates because of our manufacturing background," he tells, going on to explain, "The reason we're called Hallmark Jewellery is because every piece is unique – the only one of its kind you're going to get."
Putting passion into action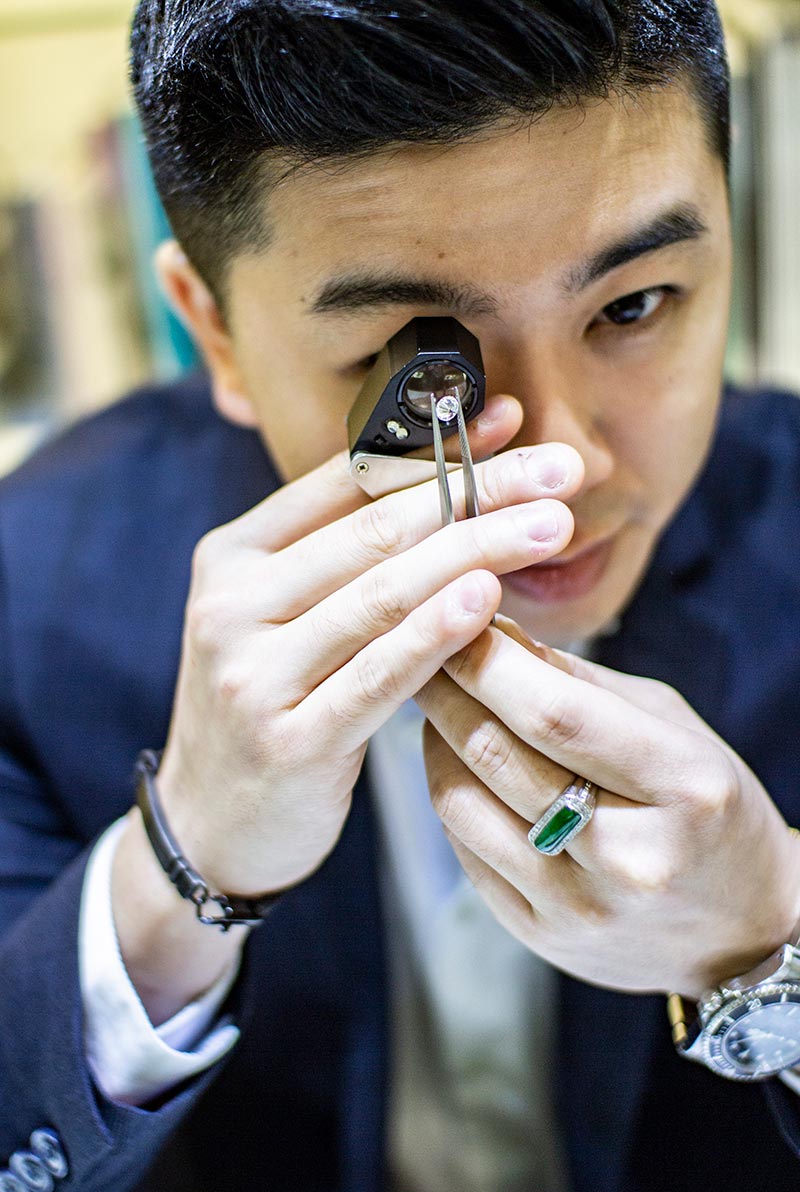 Despite coming from a family of jewellers, jewellery wasn't always William's jam. As a child, he loved looking at pretty pieces his parents made from scratch – but it was his eye on entrepreneurship that urged him along the family path later in life.
"Dad showed me around the Hong Kong scene when I was 19, and I only started considering doing jewellery as a business after that," he reminisces. William adds that while this decision may have been influenced by his parents being in the business, it surely wasn't out of their persuasion.
What followed was a year of gemology studies in Hong Kong's Gemological Institute of America (GIA), which allowed William to build a solid foundation in the history and trade of precious stones. This marked the beginning of his love affair with jewellery.
I live by the words "To create passion, it takes action"- and to maintain your passion, it takes knowledge.
"I learnt more through what I picked up in my day-to-day dealings and late-night studies," he shares. A child of the information age, William invests his time off work into hours of reading and research. You could put it down to passion, but this entrepreneur knows that alone doesn't cut it.
"Passion plays a big part in overcoming my youth in this industry, but it alone doesn't suffice because I believe passion dies. I live by the words "To create passion, it takes action"- and to maintain your passion, it takes knowledge. I enjoy seeing something made from scratch, but what I really enjoy about this business is its ability to push me. I always want to know more," he shares.
When genuine interest is fuelled with curiosity, the resulting flame burns long and bright. William's growth is testament to this. Within his first two years at the helm of Hallmark Jewellery, his continuous, unbridled, and independent pursuit of knowledge has turned a glaring weakness into strength.
"Competition is good, but excessive replication kills creativity"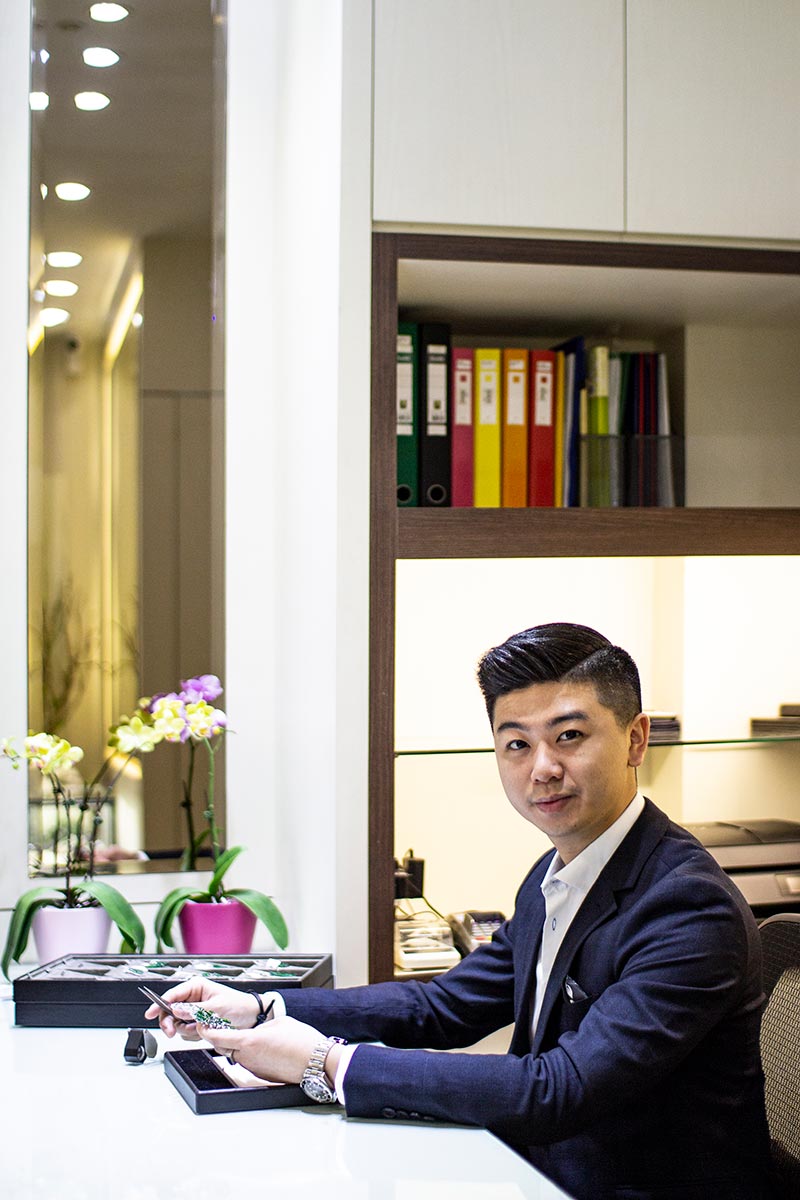 As far as custom jewellery goes, the online realm remains largely untapped. William has been particularly focused on not just changing this for Hallmark, but Malaysia's network of independent jewellers. This could better celebrate individual expression.
He speaks excitedly about an online platform he has been developing. "In the beginning, I believed jewellery wouldn't work online because people were not even going to decide on a RM 2,000 piece without seeing it first."
Well, William Sin now knows the marketing appeal of the digital sphere reaches far and wide. He is engaging local jewellers of varying specialisations to come together on this site, which will serve to democratise the industry while encouraging creativity – which means more original pieces instead of mainstream imitations.
"Competition is good, but excessive replication kills creativity in this industry. I want someone to know what Malaysian jewellery represents by just going on this platform," he sums up, confirming that it will be launched in the coming months.
Log on to Hallmark Jewellery's website or Facebook for information and appointments.
Photography: Gan Yew Chin