To mark the launch of its Private Clients division, William Grant & Sons is donating three one-of-a-kind whisky lots in the hopes of raising in excess of £1 million for Scottish charities.
This never-to-be-repeated selection of coveted whiskies to be sold at the inaugural Distillers One of One charity auction consists of the Glenfiddich: The 1950s, the Ladyburn 1966 David Bailey one-off John Lennon Edition, and The Balvenie 1964 Single Bottle Release.
Each of the three represents a rare whisky acquisition from the 1950s and 1960s, which were pivotal periods for the scotch whisky industry.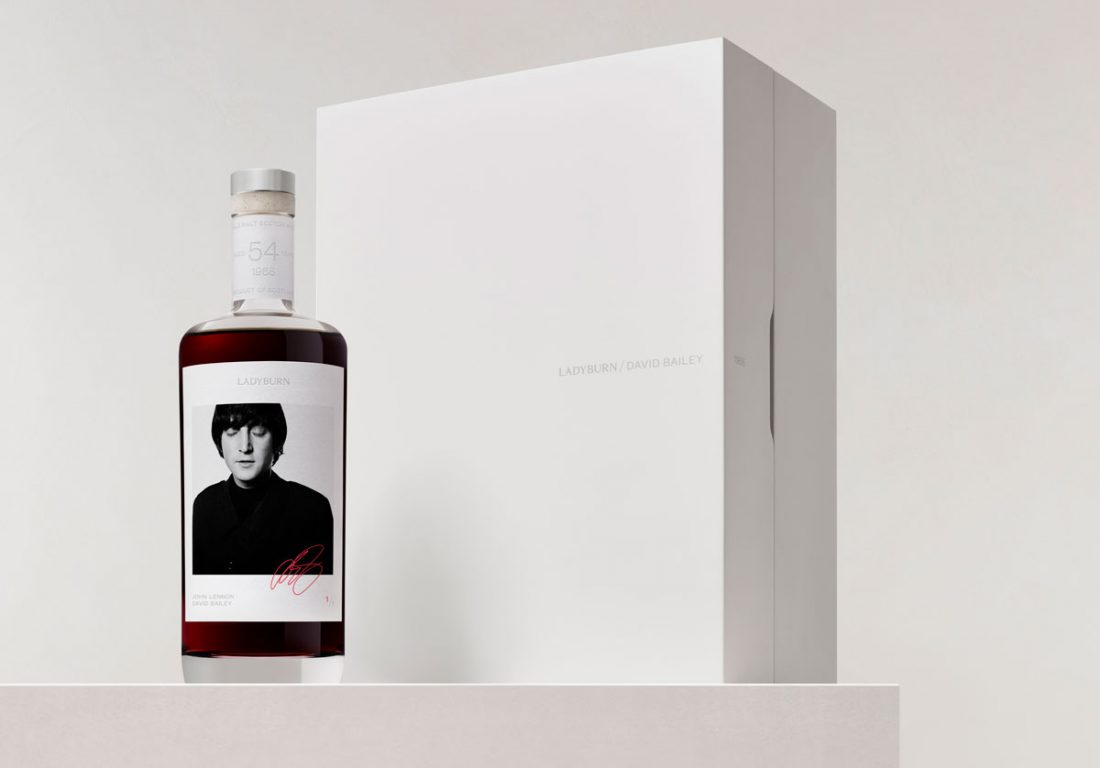 With its new Private Clients service, William Grant & Sons will offer unprecedented, exclusive access for discerning collectors and connoisseurs to some of the world's oldest, finest whisky reserves, along with six generations' worth of knowledge and expertise in whisky-making. 
Being one of the oldest independent family-owned whisky distilleries in the world, authenticity and tradition of care and custodianship of these rare whisky reserves are at the core of the brand's Private Clients business.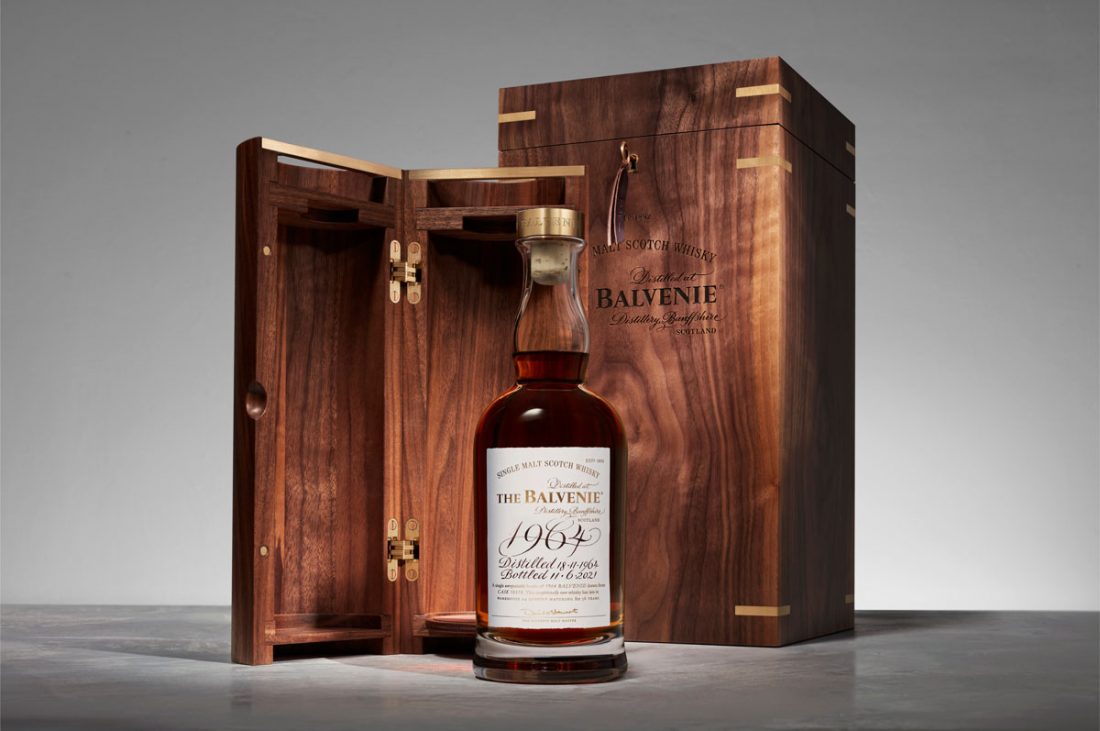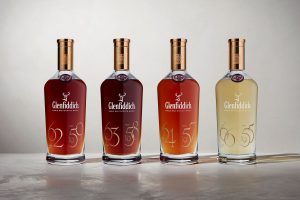 This four-decanter prelude set features one-off bottlings from Glenfiddich distilled in the 1950s and nurtured directly by the house family and Master Distillers. Each of the four is bottled in a Baccarat crystal decanter with a 24-carat gold neck and housed in a NEJ Stevenson-made maple, hard wood, and figured sycamore cabinet with lamb nappa and goat suede cushioning material.
Ladyburn 1966 David Bailey one-off John Lennon Edition
A bottling from the 'lost' distillery Ladyburn, this 54-year-old whisky showcases a photograph of music icon John Lennon which was taken and hand-signed by renowned portrait photographer David Bailey. Considered a vanguard of its time in terms of expertise in scotch whiskey, Ladyburn was one of the shortest-lived distilleries in history, operating from 1966 to 1975.
The Balvenie 1964 Single Bottle Release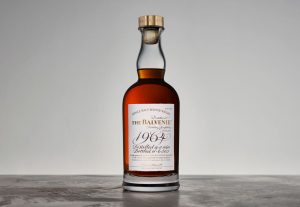 Distilled on 18 November 1964, this extremely rare expression of The Balvenie has been maturing in Warehouse 24 for 56 years in a cask hand selected by The Balvenie Malt Master, David C. The single bottle release features a one-of-a-kind, hand-blown crystal decanter and a hand-made calligraphic label by world-famous illustrator Peter Horridge.
The Distillers One of One charity auction, formed by Worshipful Company of Distillers, will take place with Sotheby's at Barnbougle Castle at 1.00pm (GMT) on 3rd December 2021. 
For more information about William Grant & Sons Private Clients, and to register to bid at The Distillers One of One auction, contact Jonathan Driver's team at William Grant & Sons Private Clients at privateclients@wgrant.com
Source: William Grant & Sons