Guests were introduced to the rich, silky, and in-depth flavours of The Singleton 39-Year-Old during a mentoring session at The Chamber, Starhill Gallery. Maureen Robinson, Master of Malts, has created the second in the Epicurean Odyssey series.
This whisky has been in the works for nearly four decades, and just 1,695 bottles of this extra-long double maturation whisky have been issued. A Single Malt Scotch unlike any other emerges from the oak following a 39-year journey to capture the intensity and lavishness of excellent European wines through whiskey flavour. Rich and luscious blackberries burst onto the palate, with a delectable hint of crumbled muscovado sugar tantalising the senses. As a result, it's a rare vintage that resonates with depth and complexity for a taste experience like no other.
The Singleton 39-Year-Old now offers a new layer of flavour thanks to a 27-year secondary maturation, demonstrating The Singleton's quest for whiskies with outstanding richness and depth of flavour.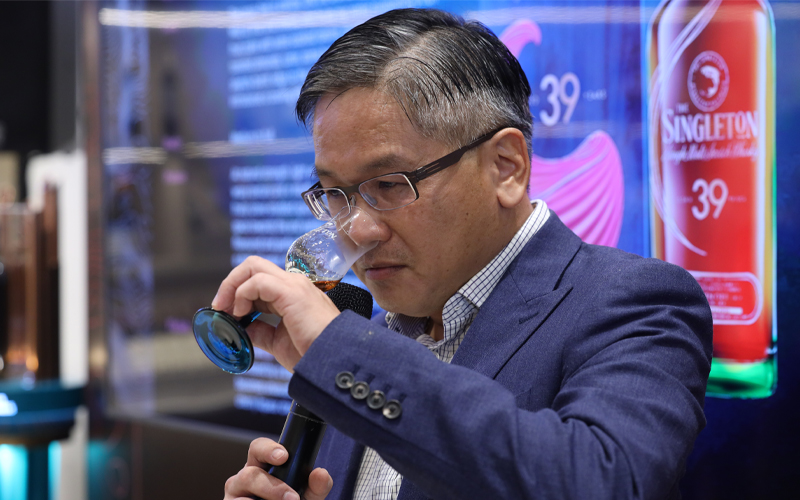 Mr Chong Wai Keng, Diageo Malaysia's Brand Ambassador, guided guests through the tasting notes and fragrances of each The Singleton whisky, emphasising the rich and smooth flavour.
The aroma is incredibly complex, and the nose-feel is mellow. Mild and vinous at first, with fruity top aromas that conjure up images of a lush fruit cake studded with wine-soaked raisins, candied orange peel, and toasted almonds. Later, some butterscotch appears, along with a somewhat scorched cake edge. Water reduces the heat and creates a cooling effect.
When the whisky touches your tongue, the taste is light and creamy yet smooth at natural strength, with a somewhat waxy texture and a mouthwatering, sweet opening with a fruit clove-studded spiciness, luscious blackberries, and muscovado sugar. As you get closer to the end, there is an additional spice for subtle peppery warmth. It's full-bodied, wonderfully balanced, and great on its own. The texture is thinner with a dash of water, and the sweetness emerges slightly.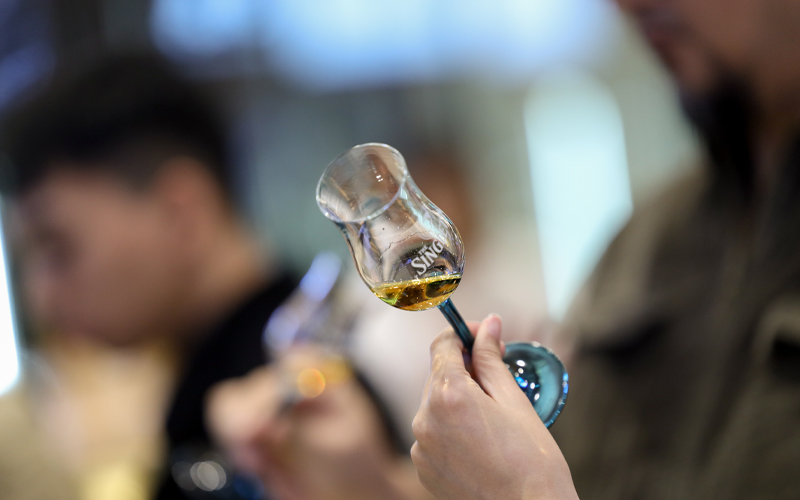 The finish is long, fruity, and warming, with a spicy warmth that lingers and notes of salty plums as well. With the addition of a drop of water, the whole aftertaste becomes extraordinarily menthol-cool, with a hint of cherry liqueur chocolates.