We explore three of the most iconic Glenmorangie whiskies in a Virtual Tasting session: The Original, The Lasanta, and the Quinta Ruban.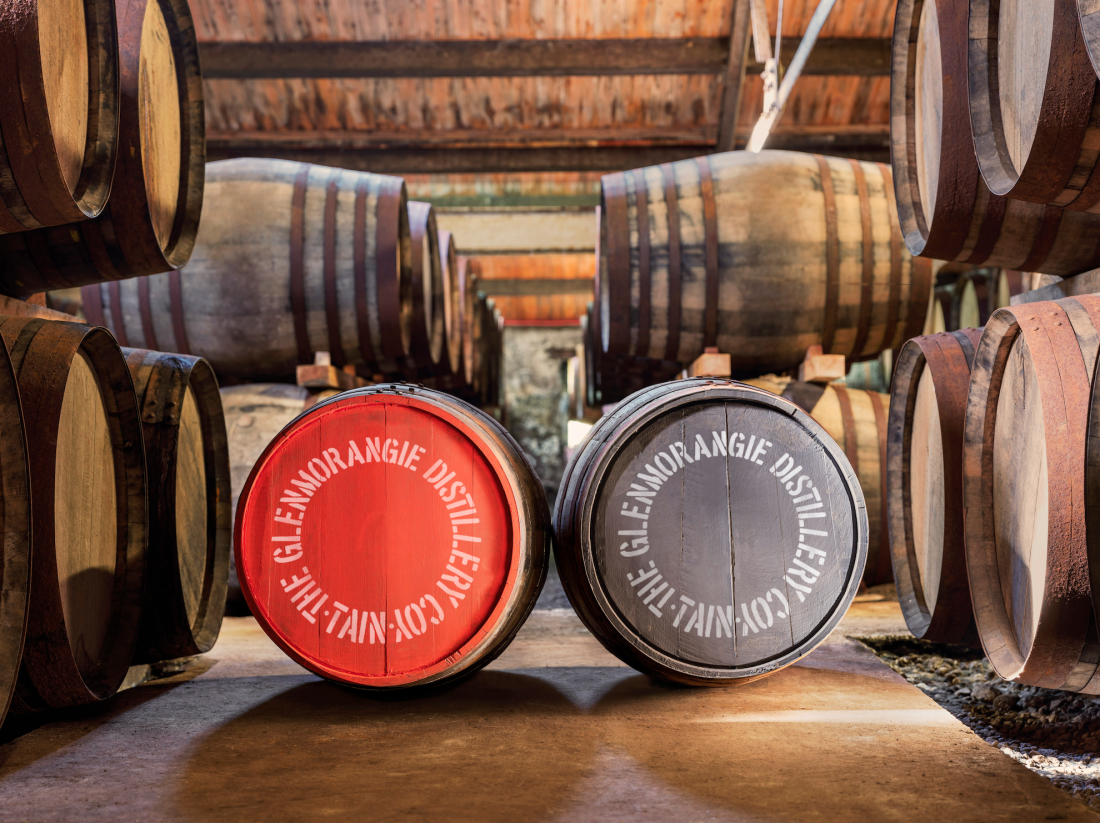 We recently sat down to a Virtual Tasting session with Brendan McCarron, the Head of Maturing Whisky Stocks at Glenmorangie with some of the brand's most iconic labels in conjunction with World Giraffe Day. This unique session is part of the Glenmorangie 'Delicious Adventure Series' that's rolling out this year, in an effort to provide participants with a deeper understanding and appreciation for the Glenmorangie brand and its diverse range of whiskies.
"Glenmorangie has dedicated itself to the pursuit of the craft with uncompromising dedication while being endlessly creative in its quest for perfection," said Thomas Bouleuc, the Managing Director of Moët Hennessy Diageo Malaysia. "Glenmorangie's pure and smooth, award-winning single malts are distilled in Scotland's tallest stills. Their long copper necks – the same height as an adult male giraffe – allow only the very finest vapours to rise to the top for a wonderfully pure and fragrant spirit, bursting with fruity, floral complexity."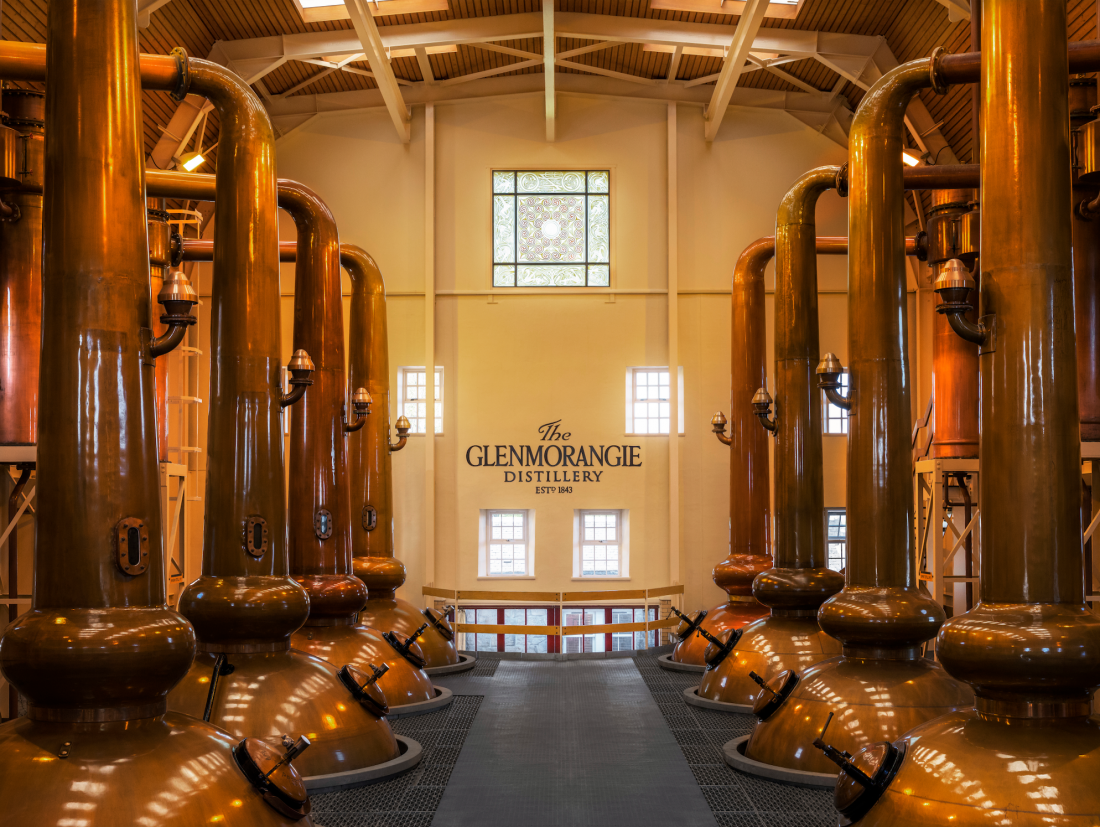 In this first session of Glenmorangie's 'Delicious Adventure Series', we got to sample the three labels under the brand: the Original, the Lasanta, and the Quinta Ruban. Each label demonstrates different ways of casking by playing with the cask's material and maturation period, resulting in unique, unforgettable whiskies brimming with complex flavours and aromas.
Glenmorangie Original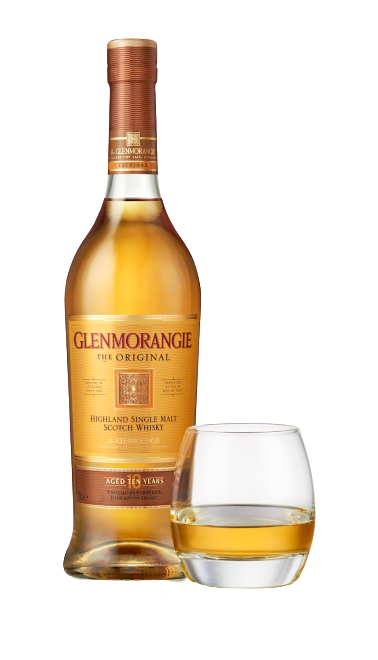 Also known as Brendan McCarron's personal favourite, the Glenmorangie Original is an undeniable icon for the label and highland scotch. Aged in bourbon (a.k.a American white oak) casks, it's beautifully balanced, and has almost every whisky flavour you can think of, except for the smokiness from peated whiskies. It gives off a fine and sweet perfume of floral citrus, with a hint of white sugar. You immediately pick up the flavours of vanilla, runny honey, fleshy stone fruits such as apricot and peach, and toffee. The more you allow this whisky to settle on your palate – the liquid gold coats your tongue like the most luxurious butter – you'll experience more citrus flavours such as orange and lemon, with a hint of mint at the end. 
Add a few drops of water to this whisky, and it immediately opens up a new frontier to intense sweetness while softening the whisky. The honeyed effect is enhanced, and the vanilla, sugary notes are amplified – deepening into flavours of icing sugar instead of white sugar, paving the way to a clean finish with mellowed hints of fresh orange peel.
According to McCarron, if you wish to drink Glenmorangie (or any whisky) with ice, his number one tip would be to get your hands on the largest ice cube or ice ball you can that will fit your glass. Using our normal, smaller freezer ice cubes simply won't do because it melts too quickly, shocking the flavours of the whisky and diluting it too fast. You eventually lose control over your whisky, and the too-cold whisky will lose its complex flavours. With a larger ice cube, you have more control over the dilution and temperature of the whisky.
Glenmorangie Lasanta 12 Years Old

The Lasanta gets its bold, amber hue from the use of sherry casks. It spends 10 years in bourbon casks like The Original, and the next 2 years finished in new sherry casks from Spain. This whisky is punchy, with a delicate nuttiness and fruitiness reminiscent of deep, stewed fruits and dried fruits.
Though Glenmorangie whiskies are known for its delightful sweetness, The Lasanta has a much deeper sugary sweetness compared to The Original. While the latter has more of a white/icing sugar flavour, this edition brings a more caramelised, intense sweetness similar to demerara sugar or molasses.
When you coat your palate with this whisky, you also get hints of spice thanks to the use of sherry casks like cinnamon, pepper, and a bite of crisp, red chilli – which is perfect if you wish to whisky with curries, spicy or boldly flavoured foods, red meats, chilli-infused milk chocolate, and dark chocolate. From the beginning till the end, the flavour of dark chocolate is also present. Add a bit of water to this, and The Lasanta softens the spices a lot more while deepening the sweetness, creating a dram that's in between The Lasanta and The Original. Savour it for a while longer and you get notes and flavours that's reminiscent of toffee gently melting in a hot cup of coffee.
Glenmorangie Quinta Ruban 14 Years Old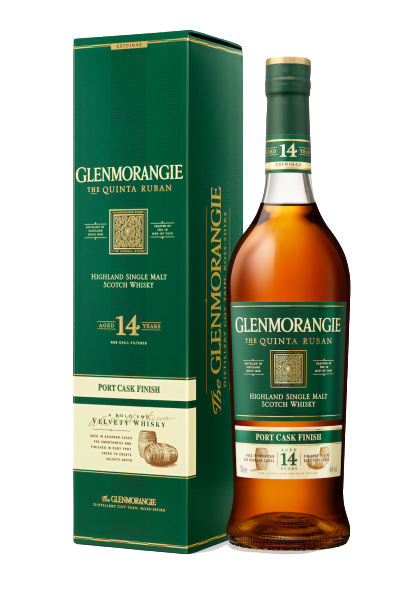 After having spent 10 years in bourbon casks and 4 years in ruby port casks from Portugal, the Glenmorangie Quinta Ruban was born. Its unique, deep colour truly makes it stand out from the crowd, making this expression appear almost like dessert wine when poured into a glass.
With the Quinta Ruban, you the dark perfume and flavour of intense cocoa, to the point where you can almost feel its powdery sensation. It also gives off scrumptious hints of orange peel, almond pastries, blackberries, and cedar on the nose. The palate savours flavours of fine dark chocolate, biscuits, orange oil, raisin, and toasted almonds.
Drinking this whisky with a small splash of water will transform the Quinta Ruban into almost a different whisky. It becomes incredibly floral, with a hint of earthy smokiness despite it not being a peated whisky. This whisky is a fantastic choice for creating Old Fashioned cocktails, as recommended by Brendan McCarron himself.
Glenmorangie sets the standard in single malt whisky
As a pioneer in the art of extra-maturation, Glenmorangie's award-winning Whisky Creation Team is led by acclaimed Director of Distilling, Whisky Creation & Whisky Stocks, Dr Bill Lumsden.
At the 2019 International Whisky Competition (IWC), Dr Lumsden was named as Master Distiller of the Year – a title he also received from the IWC in 2016 and 2017, making him the first person in IWC history to receive the coveted title three times.
Dr Lumsden was also conferred the Master Distiller of the Year title at the International Spirits Challenge (ISC) in 2015 and 2018. In 2016, he was named Master Distiller of the Year at the Whisky Magazine's Icons of Whisky Awards. In recognition of his accomplishments, Dr Lumsden was also entered into the prestigious Icons of Whisky Hall of Fame 2020.
Aside from Dr Lumsden, Glenmorangie's range of single malt whiskies won a total of 27 awards classed "gold" or above in prestigious industry competitions in 2019 alone. 7 of these awards were won at the International Wine & Spirits Competition, in which the distillery has won multiple gold medals every consecutive year for a decade. Glenmorangie's Signet won four awards classed "gold" or above in 2019 while the Grand Vintage 1991 won 6.
Other whiskies in Glenmorangie's range to win gold awards in 2019 include The Lasanta 12 Years Old (three gold awards), Nectar d'Or (one gold award), The Quinta Ruban 14 Years Old (two gold awards), The Accord 12 Years Old (one gold award), The Elementa 14 Years Old (one gold award), Glenmorangie 18 Years Old (three gold awards), Glenmorangie 19 Years Old (two gold awards), Glenmorangie Grand Vintage 1989 (one gold award), Glenmorangie Grand Vintage 1993 (three gold awards) and Glenmorangie Allta  (two gold awards).
"We highlight these awards not so much to boast, but rather to showcase the deep-seated tradition and standards which Glenmorangie has held from its inception right up to this day, which has placed Glenmorangie amongst the top names in single malt whiskies in the world. It is indeed humbling to be consistently recognised for our pursuit of excellence – something that we will always continue to push forward with for generations to come," said Thomas Bouleuc. "True to our name, which means 'valley of tranquility' in Scots Gaelic, we celebrate our spirit's unhurried and uncompromising journey to maturity in every dram of our single malts."
Photos: Glenmorangie