In a time filled with uncertainty, anxiety, and isolation, we yearn for moments that invite comfort, such as lighting up a scented candle or sitting back and enjoying a fine dram of whisky. Fortunately, with the Diageo 2020 Special Releases, whisky enthusiasts can now find salvation and adventure from eight rare cask strength single malt scotch whiskies from some of Scotland's most renowned distilleries, highlighting unusual age points and experimental ageing techniques.
In Part I of our tasting of the Diageo 2020 Special Releases, we explored the first half which included an intriguing whisky bursting with medicinal and herbal notes, as well as one that was, for the first time, aged in Caribbean rum casks.
"I've created this Special Releases Collection from some of my favourite distilleries across Scotland, with whisky enthusiasts in mind," said Dr Craig Wilson, Master Blender at Diageo. "For those who enjoy spicy flavours, my recommendation would be to try our Cardhu, and for those who favour rich, intense and smooth flavours, my choice would be Mortlach 21 Year Old. If you are curious about discovering something very rare, the Pittyvaich – the single ghost distillery in our Special Releases Collection this year is an unforgettable dram."
In Part II, we're exploring the second half of the collection from Cragganmore, Mortlach, Dalwhinnie, and Pittyvaich.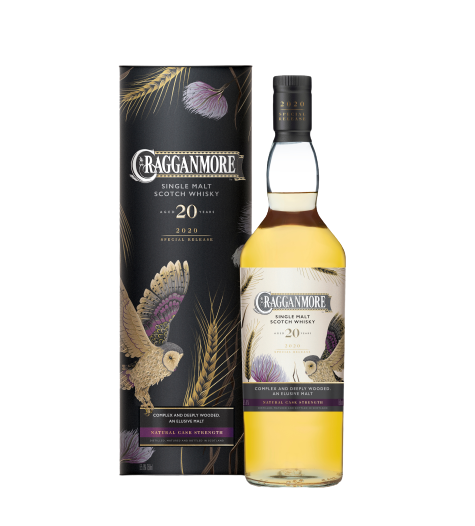 Marking the first 20-year release by the distillery, this whisky gives out a sweet aroma that shows the effects of its partial maturation in new fresh-charred Oak hogsheads. Think ripe banana, fresh pineapple, and soft chewy sweets. It then develops the deep savoury and woody qualities of leather, with hints of moss. Its sweetness becomes muted on the first sip, becoming more balanced with notes of fleshy stone fruits like plums, peaches, and nectarines. Its earthy qualities continue to mingle with the creamy sweetness of rich caramel.
A touch of water brings an unexpected hint of smoke to this expression, and gives more weight to its existing sweetness. Smooth on the tongue, it also strikes the perfect balance between warm spices and woodiness, with a long and dry finish. It's a choice whisky if you're looking to settle down with a digestif.
Limited to 72 bottles in Malaysia.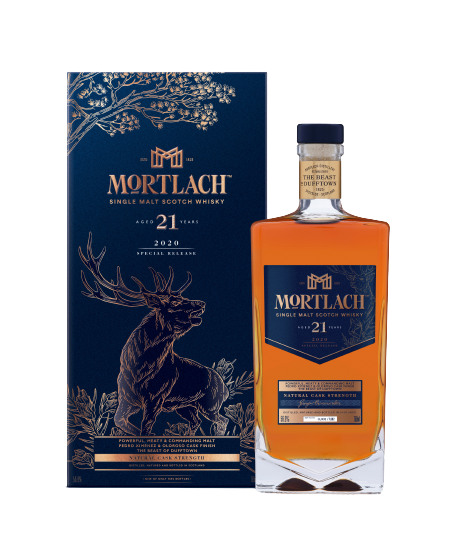 At the first whiff, this whisky instantly presents its incredibly perfumed bouquet that brings to mind the aroma of Fiano grapes. It's ruled by a powerful sweetness that mingles with equally bold meaty, spicy and nutty notes, while maintaining a delightfully smooth texture. When this expression first hits the tongue, it presents a bold intensity that's dripping in the deep sweetness of molasses, brown sugar, and stewed fruits, further enhanced by a strong savoury quality from cured meats. It's an incredibly 'chewy' and feral whisky courtesy of a lingering kick of fresh chilli pepper, with a lengthy finish.
Introducing water to this whisky tones down its lively qualities, resulting in a mellowed sweetness and retained warmth without losing its richness and complexity. The texture transforms, melting like butter on the tongue, while hints of sweet spice like cinnamon and nutmeg is brought out in the finish.
Limited to 102 bottles in Malaysia.
Matured in refill American Oak hogsheads, the whisky exudes a gentle perfume reminiscent of a salty breeze on a hilltop. Its fragrance peppered with herbal notes and fresh florals over a sweet, woody, nutmeg base. However, it immediately delivers a punch of salt crystals on the palate, before gently crashing back into rolling waves of smooth, sweet spices. Vibrant and creamy in texture, it slowly builds on earthiness and pepper spices and ends on a clean yet warm note.
To truly enjoy the abundance of fruitiness of this expression, a few drops of water opens up notes of sweet, ripe stone fruits. Its initial saltiness becomes more understated, while enhancing a dry yet intriguing quality of new wood.
Limited to 102 bottles in Malaysia.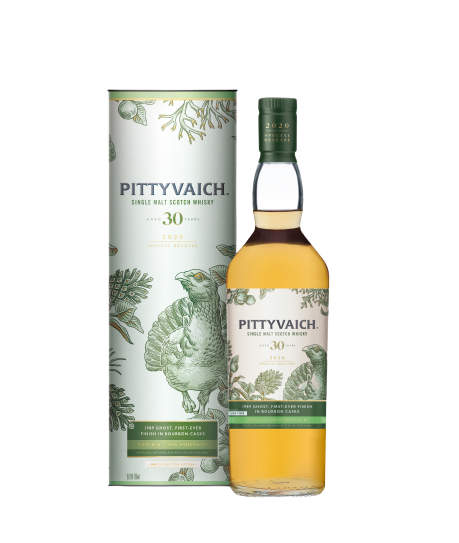 If you're expecting something unique from the one ghost distillery in the collection – you're in for a real treat. Matured in refill and finished in first-fill ex-bourbon casks, this dram opens with bright aromas of fresh tropical fruits like pineapple and banana, with a touch of coconut. An underlying presence of mint and orange peel lifts this expression, adding to its refreshing quality. Silken and soft in texture, this whisky's sweetness becomes richer on the palate, playing between the rich notes of vanilla with the savoury-creaminess of coconut milk.
While adding a dash of water opens up its grassy, floral notes, it retains its rich sweetness right towards the end, finishing with a hint of citrus peel and new wood. The texture also becomes smoother on the palate for easy drinking.
Limited to 102 bottles in Malaysia.
Due to its limited quantities, the collection can be purchased by contacting Moet Hennessy Diageo Malaysia at diageoinfo@mhdm.com.my. To read Part I, click here.
Photos: Moet Hennessy Diageo Malaysia.