In an unsuspecting backroom of The Rabbit Hole in Changkat Bukit Bintang (yes, the bar) stand Wau, a nostalgically Malaysian restaurant serving up equally authentic Malaysian food.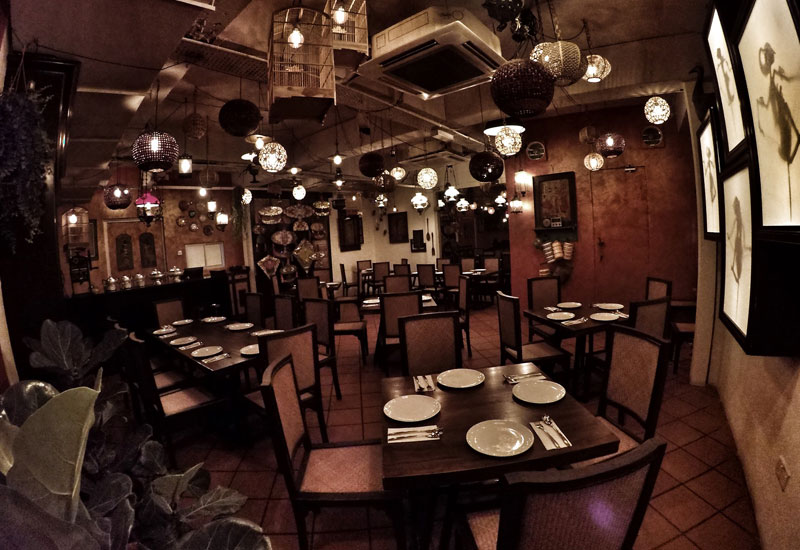 Speakeasy bars are a dime a dozen – walk into any seemingly abandoned building and you'll find one tucked in a corner somewhere – but speakeasy restaurants? That is something that piqued our interest.
Wau Dining managed exactly that when its invite came for a one-of-a-kind dining experience – again another term too loosely used. In Wau's case, however, it rings true.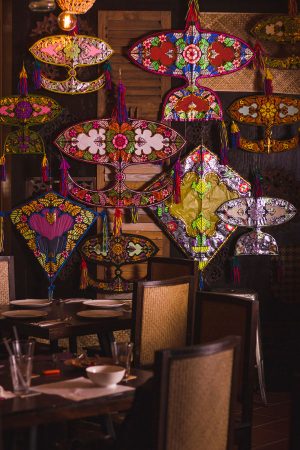 Buried in an unsuspecting backroom of The Rabbit Hole in Changkat Bukit Bintang (yes, the bar), Wau takes up all of a small nook, furnished with and dedicated to all things nostalgically Malaysian. Think oil lamps dangling from the ceiling, mutedly lighting up the old kedai runcit shelf of groceries. Adjacent to it, shadows from a wayang kulit show throw wistful shadows across the room while music of old Malaya plays from vintage FM radios.
Where is the wow-factor 'Wau' in its name? Colourful numbers of them hung across one wall, is where. The entire look and feel is completed with wooden tables and rattan chairs, transporting you back to a kampung for Raya.
But all these are but for aesthetics and Wau isn't a place that only pleases one's Insta-feed. The real star is its food, a medley of Malaysian favourites served on a sprawling banana leaf.
We told you it's about all things Malaysian.
 What to order
Its menu is sparse but for good reason; all you need for the Wau experience is its star Muhibbah Set – a platter of rice and the best of Malaysian home-cooked classics. Instead of having plates and utensils laid out, those on the table are swiped away as you eat on a giant communal banana leaf – with your hands for the most authentic experience.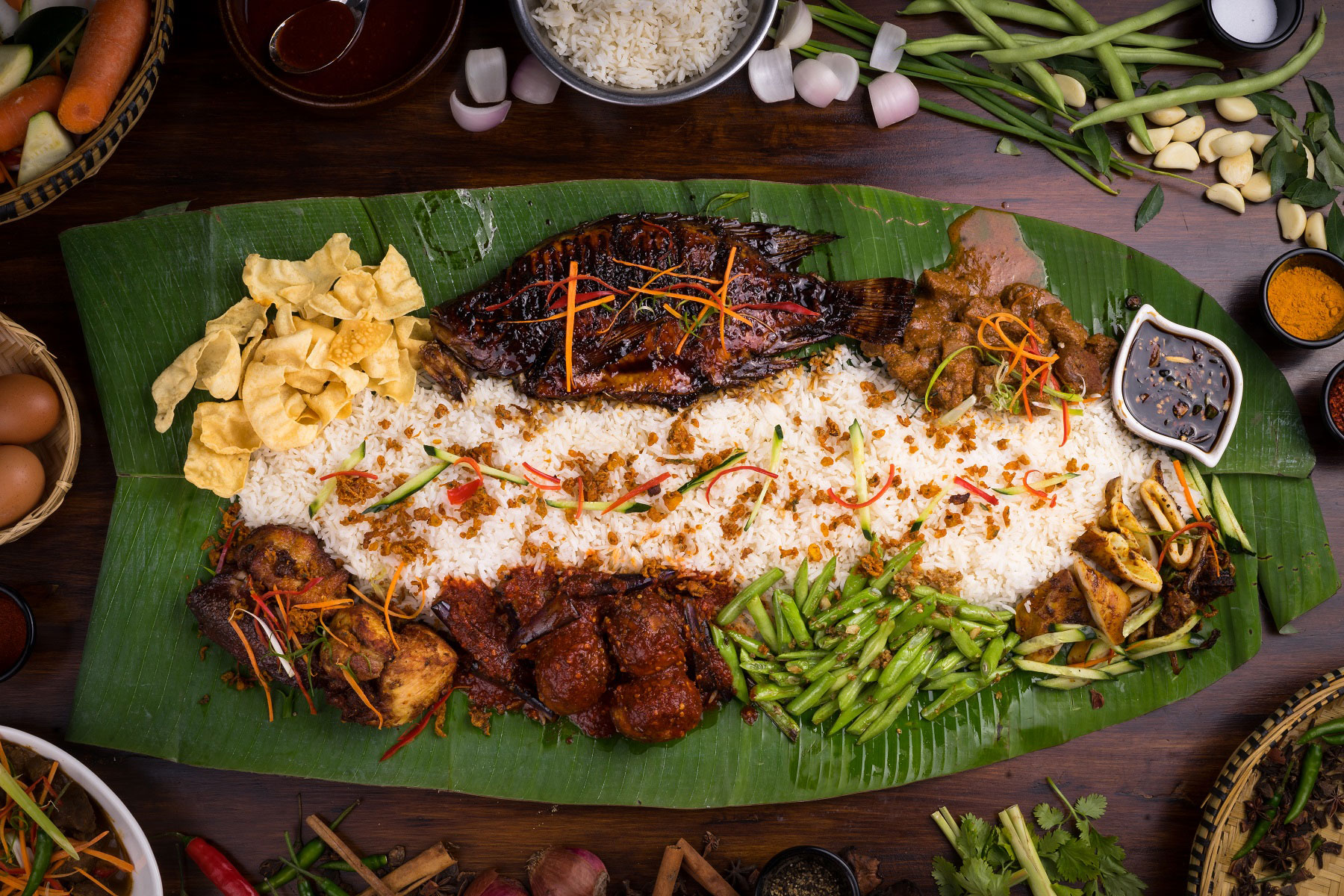 A quick rinse of your hands from a teko brought by the wait staff and you're ready to dig in to classics like ayam goreng kunyit, terung sambal, sotong bakar and a whole ikan bakar bumbu kecap. Beware: its portion is huge. It says it feeds 4, but we reckon 5-6 is a better gauge. Plus, you'll need the extra bellies at hand because you definitely want to try a few number of specialty sides it also offers.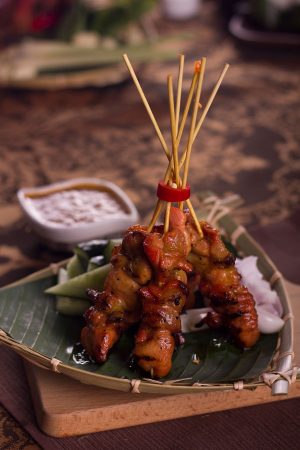 Start with the satay – every Malaysian's favourite appetiser. Wau's is all lean meat, yet proves immensely tender from immaculate timing on the grill (not to mention a to-the-bone marinade, if there were bones). The accompanying satay sauce is thick and crunchy, with a bold nutty fragrance.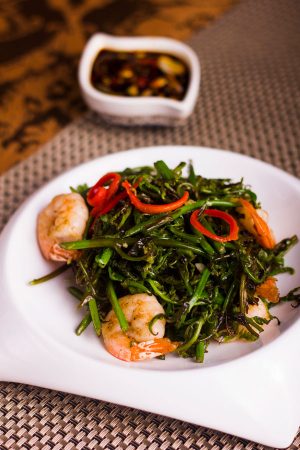 The pucuk paku is the perfect accompaniment to bring one back to the days of grandma's cooking. Crisp and crunchy, the sweetness of the pucuk paku is noticable even through the generous sambal it is stir-fried in.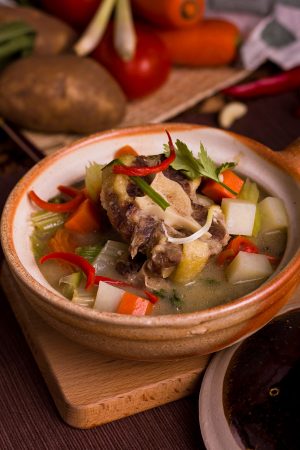 Wash it all down with the sup ekor/oxtail soup that is reminiscent of a warm hug from back home. The mutton comes right off the bone while the broth explodes with sweetness from carrots, onions, celery and potatoes. Ask for a straw if you'd like to suck the marrow from the bone – no bars are held here!
A speakeasy restaurant may sound gimmicky, but there's nothing gimmicky about the food here, just good old tastes of Malaysia, served and prepared in the most traditional of methods.
You know where to head to if you're looking to wow family and friends looking to get acquainted with our country's food.
Wau is open everyday from 4pm onwards and is located at The Rabbit Hole, 16, Changkat Bukit Bintang. For reservations, call 010-899 3535 or visit the official Facebook page here for more information.
(Photos: Wau Dining/The Rabbit Hole)