A snowstorm that swept in in the middle of the shoot turned out to be in favour of creative director Tomas Maier.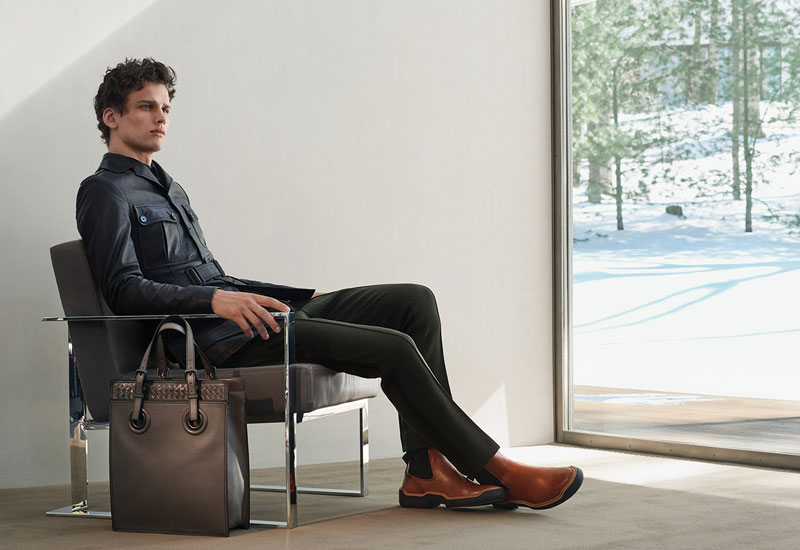 Everything was on track in Fairfield County, Connecticut, in late March where Bottega Veneta creative director Tomas Maier was set to shoot the Fall/Winter 2017 ad campaign with renowned fashion photographer Todd Hido for the mens and womens line of the fashion house.
Then the unexpected happened – a snow storm swept in, changing the ambience drastically from the initial moodboard. It caused the shoot to be delayed for a day and even after that, the storm didn't seem ready to subside anytime soon.
Not one to be disheartened, Maier changed tact.
"I love architecture, which is why we always shoot our campaigns in world-renowned buildings," says Maier. "Since Spring/Summer 2017 was shot in a Paul Rudolph house in an urban setting, we had to find a structure that would match that level, and I knew Lee House 2 would deliver. The fact that it snowed gave the models, the clothing and the architecture an additional dimension."
He was right. The virgin snow set against the glass-enclosed rooms and corridors of the Lee House 2 – the iconic building by eponymous architect John Black Lee – gave Eva Herzigova, Mariacarla Boscono, Grace Chen and Simon Nessman an added dimension and the articles of clothing that drape them, additional character.
"That white background really brought out the colors of the clothing in a way that I had not seen before," says Hido. "It reminded me of how a cardinal looks so vibrant in the snow."
Watch the result of the shoot that almost didn't happen here.