Fresh, presentable Japanese food first thing on the weekends? Count us in.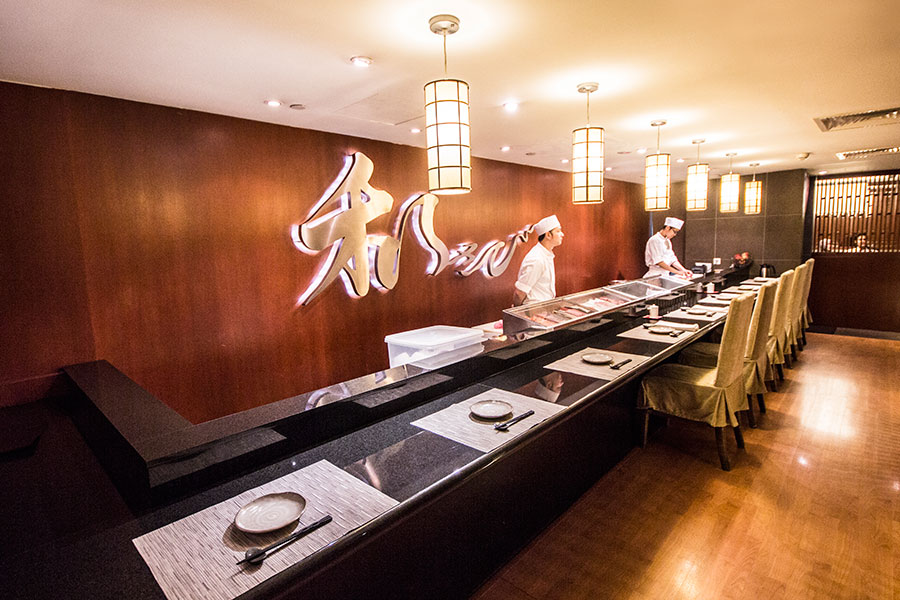 The sushi counter at Wasabi Bistro offers space for interaction with the sushi chefs, imitating authentic Japanese restaurants. (swipe left for more)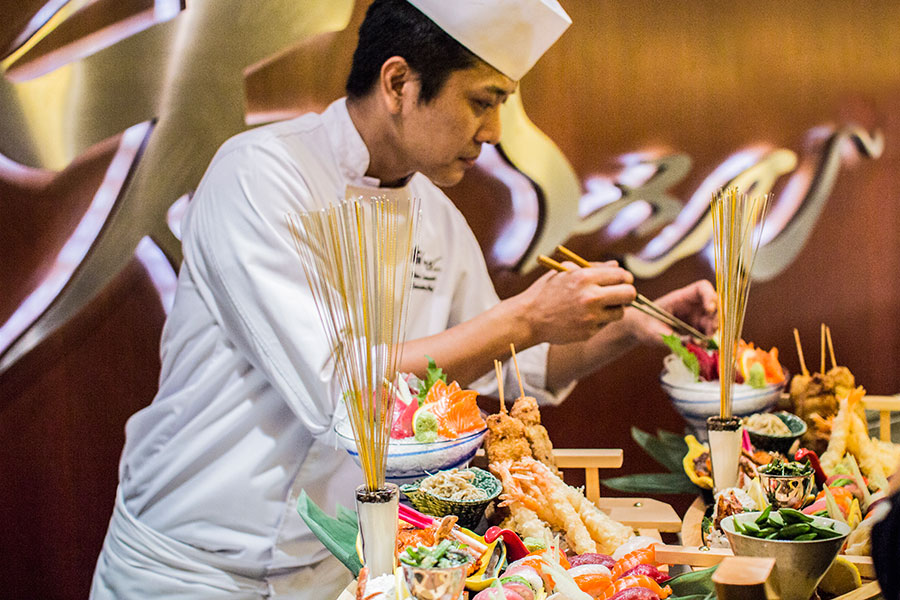 Guests can also speak to Chef Hiro Sakamoto himself as he prepares your sushi right in front of you.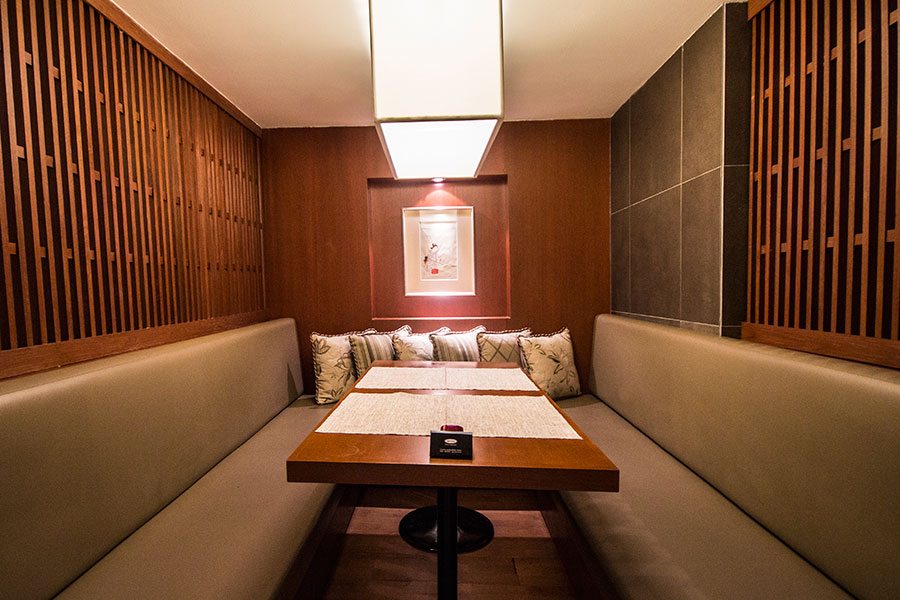 Meanwhile, bigger groups can opt for one of the restaurant's private dining rooms.
We love the weekends for two main reasons: sleeping in and having time to do whatever we like (or do nothing at all – anyone with us?). And one thing that allows us to enjoy both is brunch.
With that in mind, Wasabi Bistro at Mandarin Oriental Kuala Lumpur presents its Washoku Brunch menu curated by Chef Hiro Sakamoto, offering a smorgasbord of sushi, sashimi, tempura and more.
Bringing with him close to 20 years of experience from around the world, Chef Sakamoto specialises in combining authentic Japanese dishes and prime ingredients with artistic presentations of his native culture.
His latest creation, the Washoku Brunch is a testament to his expertise. Consisting of three different menus: Shogun, Sakura and Samurai – each main arrives in a special sushi boat to enhance the whole dining experience, while preserving the quality of offerings on board.
Fresh, presentable Japanese food first thing on the weekends? Count us in.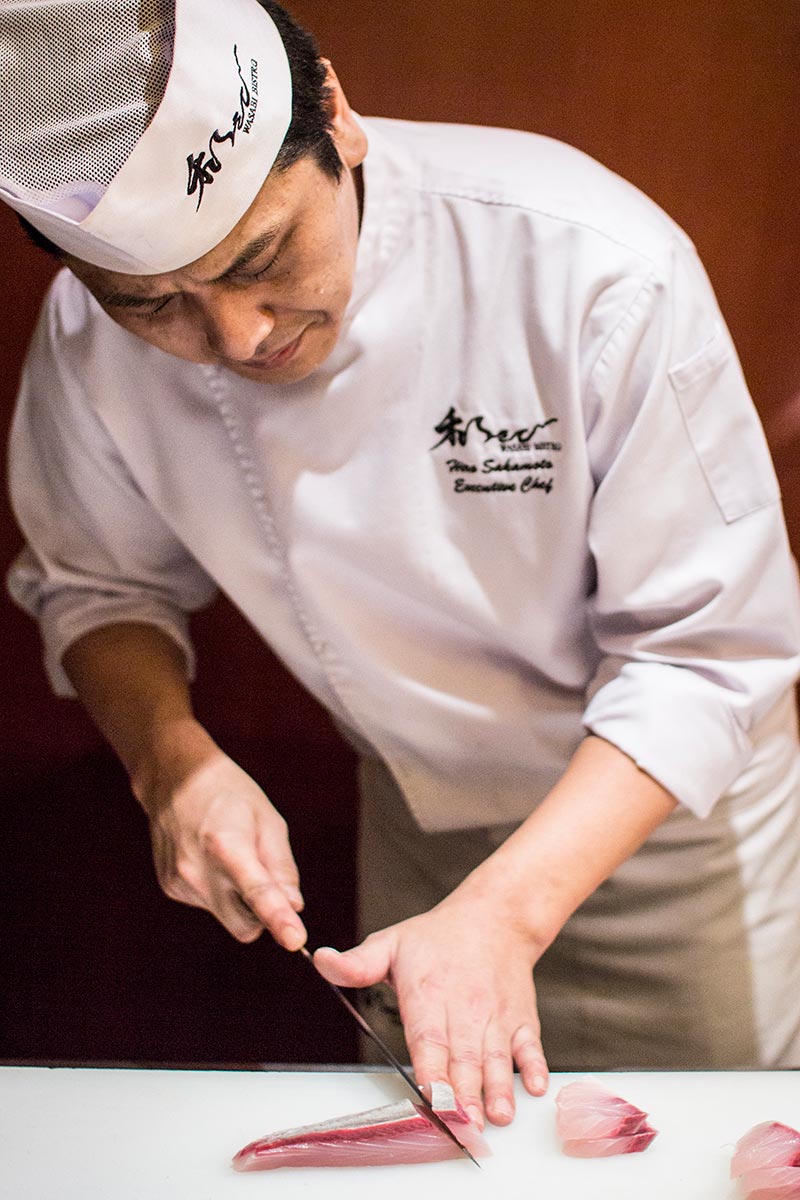 Appetiser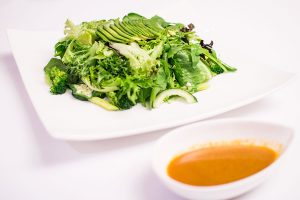 We start off healthy with a plate of green salad, topped with a generous amount of avocado. The accompanying dressing tastes rather unique when compared to traditional Japanese vinaigrette; kind of a cross between thousand island and sesame ginger sauce. Refreshing for starters, though our next appetiser is what really began to intrigue us.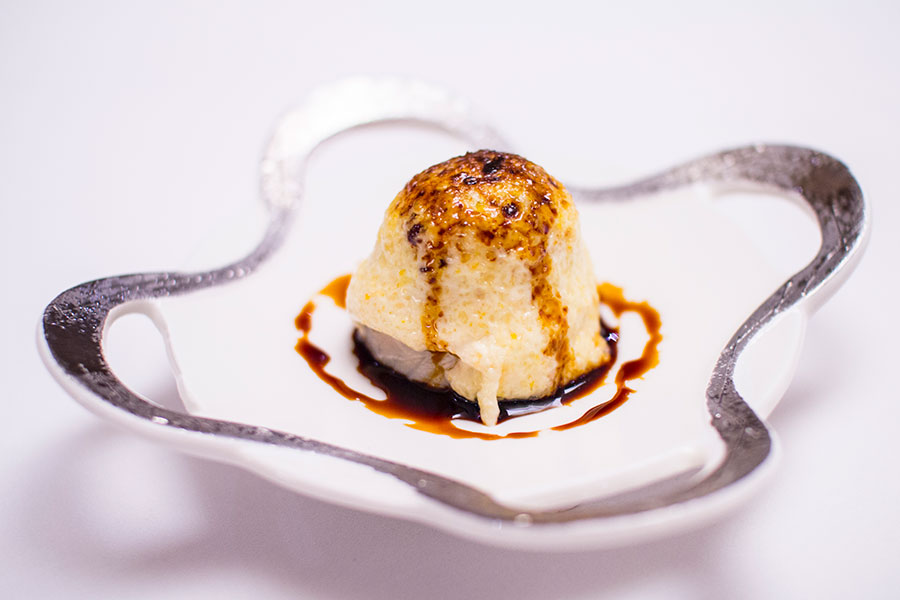 Named after Madam Kumi, the owner of the restaurant, Kumi No. 1 is the restaurant's signature dish and a must-try for all who visit. Made with white fish, shredded crabmeat, avocado, mayonnaise and their house-made special sauce, the result is a mix of creamy and crunchy textures full of seafood goodness.
Main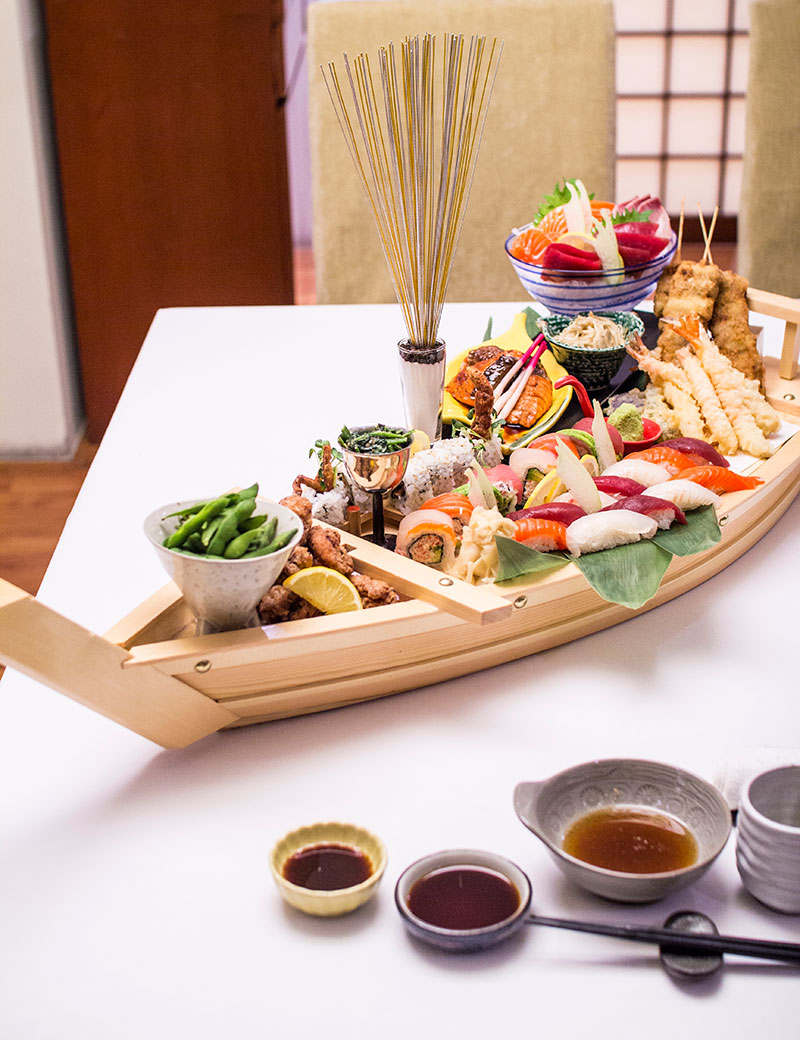 Then arrives our Sakura Sushi Boat in all its glory.
Chunky pieces of fresh salmon, bluefin tuna, and flounder fill the sashimi bowl in one corner; while another bowl of garlic butter inoki sits between it and a plate of salmon teriyaki. Beef kushi age take up another corner (can be swapped with chicken karaage), whilst rows of sushi, hand rolls, edamame and tempura prawns bedeck the rest of the wooden vessel.
See also: 5 Japanese buffets that promise quality on top of quantity
We'd recommend going in for the beef first as it's meant to be consumed hot; the rest can be enjoyed at your preferred pace. The menu recommends this set for four, but unless all four guests have huge appetites, there will surely be more than enough to satisfy everyone.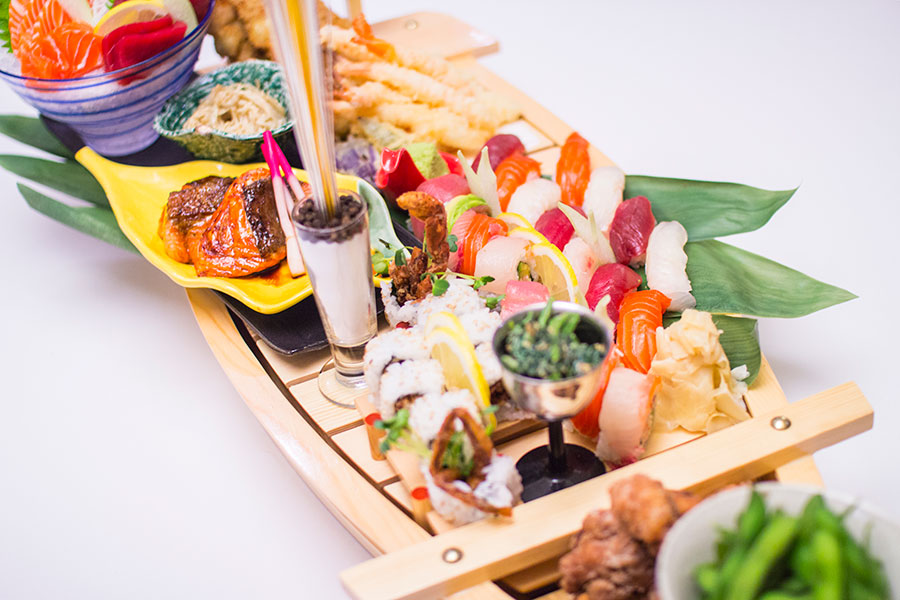 In fact, we're more than thankful that dessert is just a platter of fruits – a simple and nutritious end to our meal.
For reservations and enquiries, please call Wasabi Bistro at +603 2179 8886 or email dass@wasabibistro.com.
Photography: Gan Yew Chin