This Veuve Clicquot x Baccarat champagne bucket is one of the largest objects ever crafted from a single block of crystal.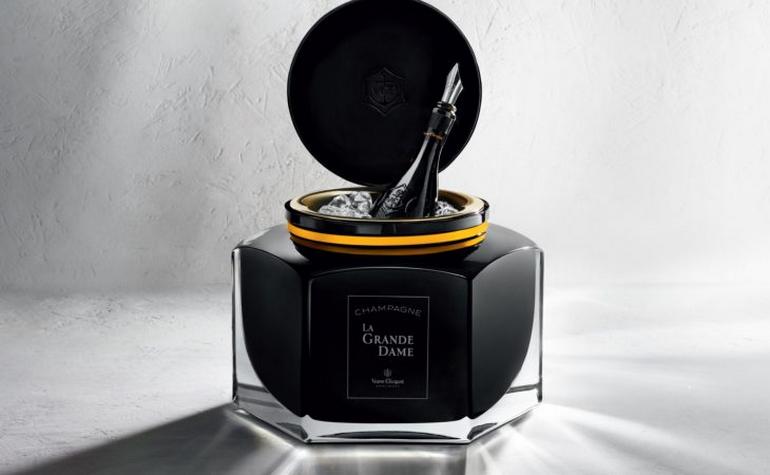 Have you ever heard the story about how a 27-year-old widow built one of the world's most renowned champagne houses? It's truly a tale of how the pen is mightier than the sword. The enigmatic and brilliant Madame Clicquot used to send letters all around the world in order to revive her wine business and create the modern champagne market. Through these letters, she would enchant her clients, instruct employees, and sing praises of her fine champagne – all in the name of creating the ultimate champagne house.
In honour of Madame Clicquot's legacy and her trove of archived correspondence, Veuve Clicquot has partnered with Baccarat to create an enormous crystal inkwell that transforms into a glamorous champagne bucket when opened. It's one of the largest objects ever made from a single block of crystal, and took two years to develop. Each of the 15 inkwells required more than 1,000 hours of meticulous work by a score of master craftspeople.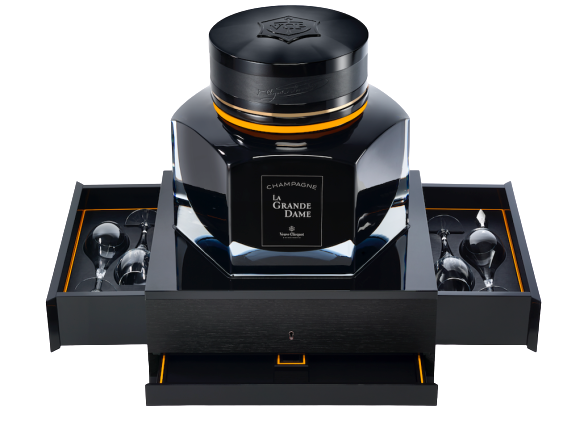 The base of the inkwell-bucket holds six fabulous vintages: 1989, 2004, and 2008 in both Brut and Brut Rosé – of La Grande Dame champagne. The Veuve Clicquot x Baccarat champagne bucket also houses four Baccarat crystal champagne glasses and a leather serving tray. Those who acquire the champagne bucket will also receive a private invitation to Champagne, France, to visit the château to explore the history of Veuve Clicquot.
For a price of US$55,000, customers can purchase this unique champagne bucket at privateclient@moethennessy.com, or visit veuveclicquot.com for more details.
Photos: Veuve Clicquot