Paris Hilton finished the Versace Spring/Summer 23 show in Milan with a dazzling dress and hot pink gloves, as hazy purple hues filled the space. The collection featured fringed jackets, chiffon dresses and leather pants, giving an insight into Versace's future looks, which are hugely different from what they've touched on in recent seasons.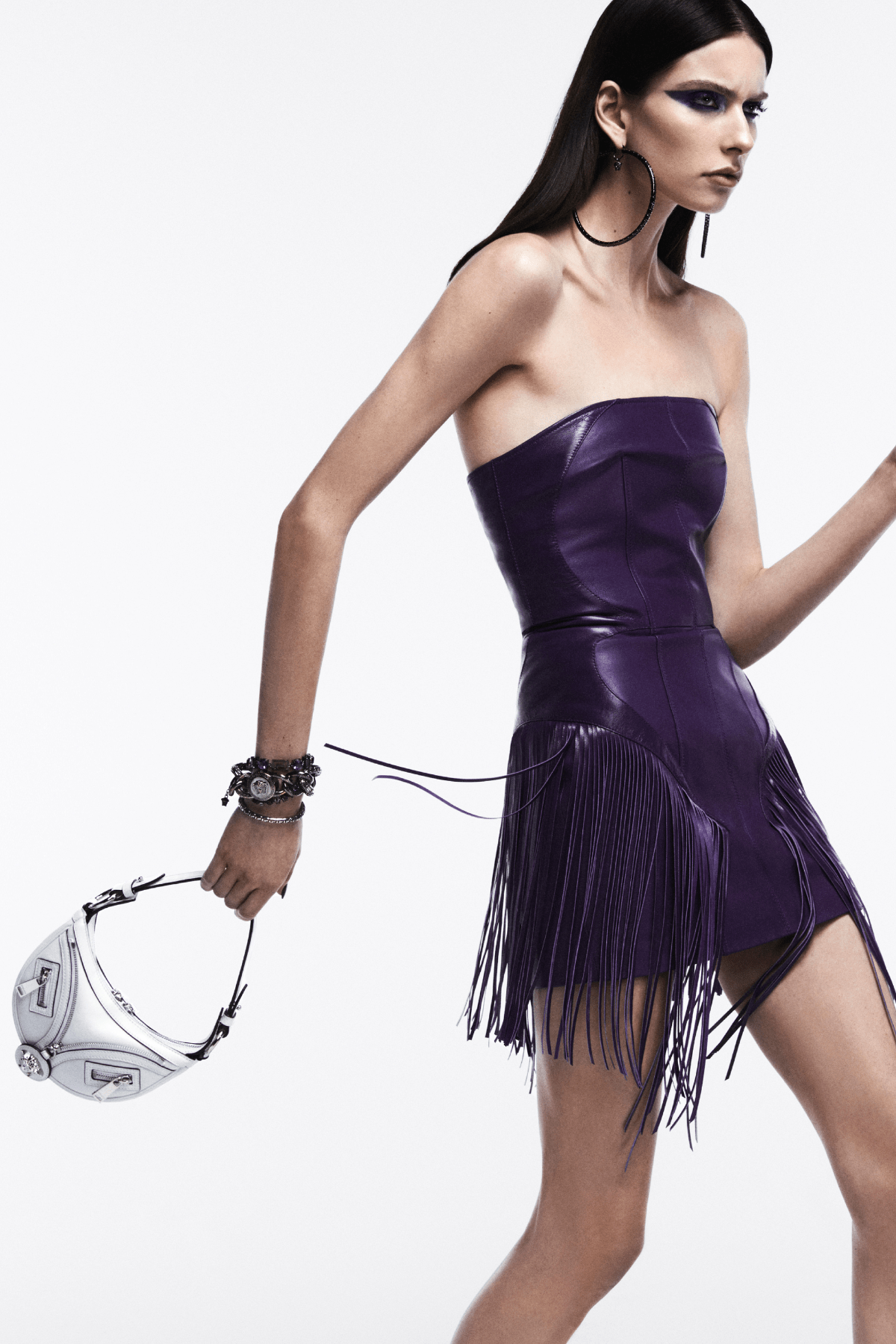 Dark orchid purple, tropical pink, and brilliant yellow were used by the Italian fashion moniker for a daring twist on the gothic grunge, contrasting it with the traditional black. The show also featured an essence of the early 2000s through details like fingerless gloves and long leather fringes.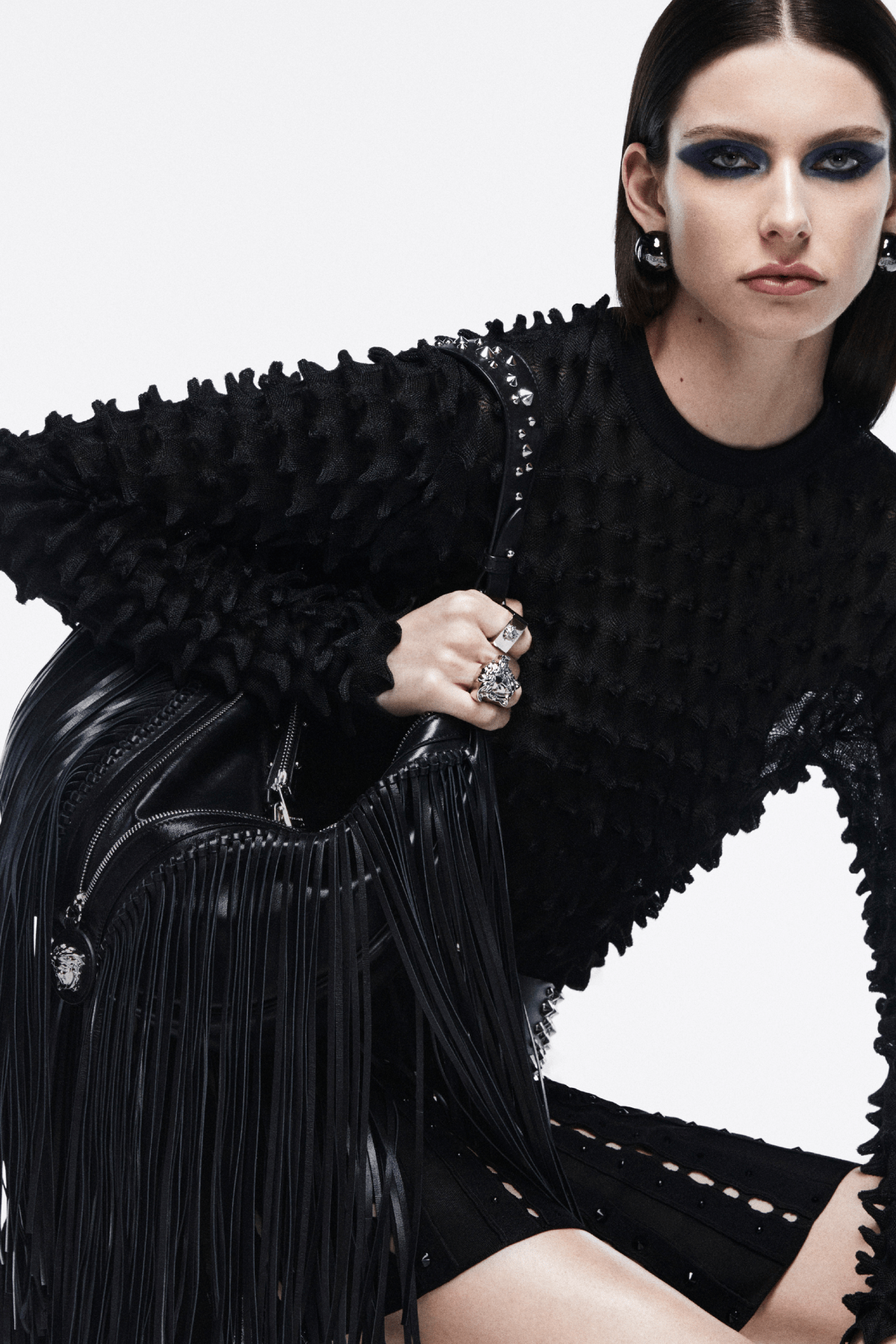 "I have always loved a rebel. A woman who is confident, smart and a little bit of a diva. She wears leather, studs and frayed denim and she has enough attitude to mix them with chiffon, jersey, and a tiara! She is a strong liberated woman; she is gorgeous; she knows it. She is the Goddess of Freedom," says Donatella Versace via V Magazine.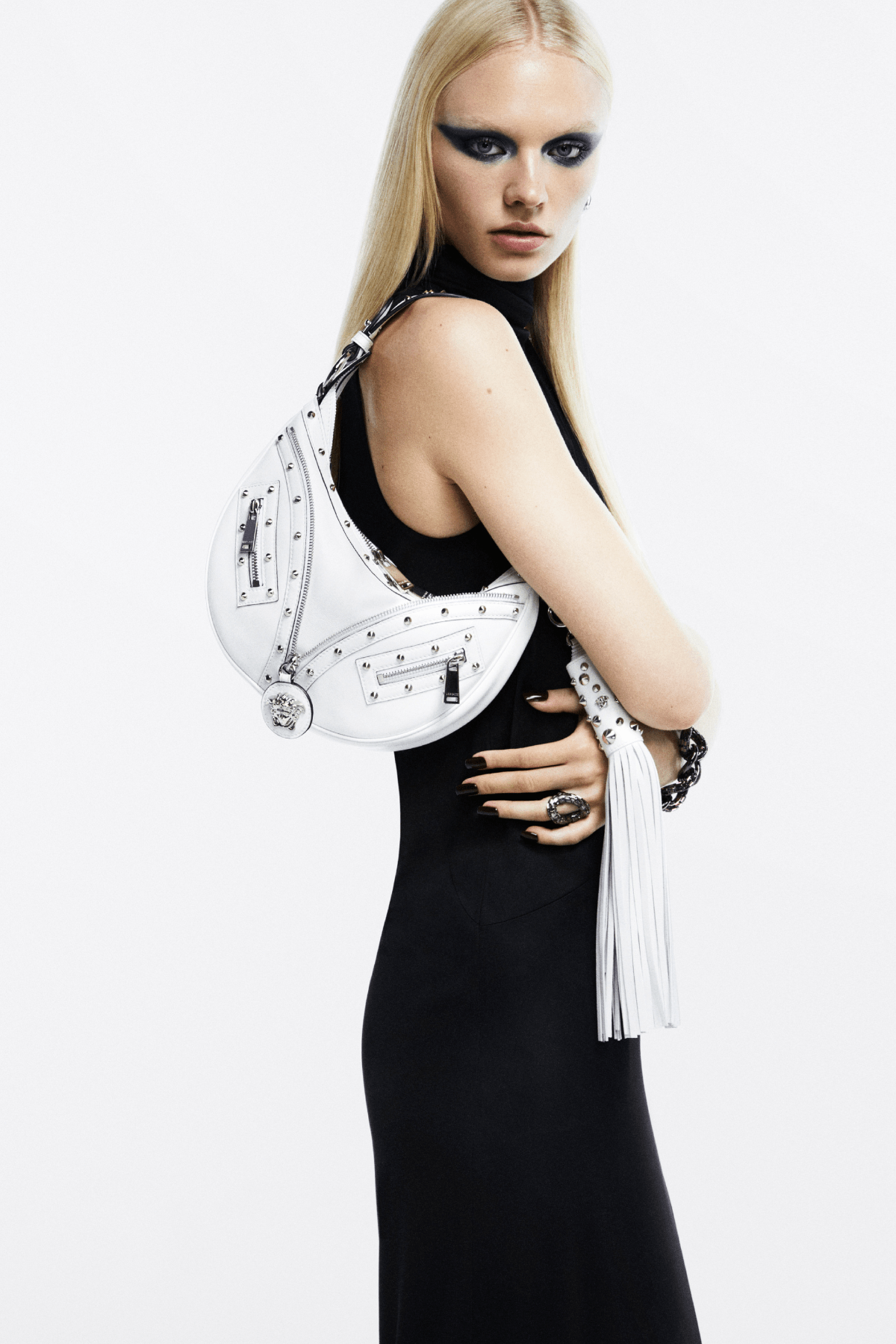 Alongside grungy outfits throughout the Versace Spring/Summer 23 was the new Repeat bag, which debuted during the season's Women's and Men's fashion shows. The new design is a new edition of the vintage Versace hobo bag launched in the early 2000s. The bag is distinguished by the distinct half-moon shape, removable and adjustable shoulder strap, and zip with Medusa zipper hardware.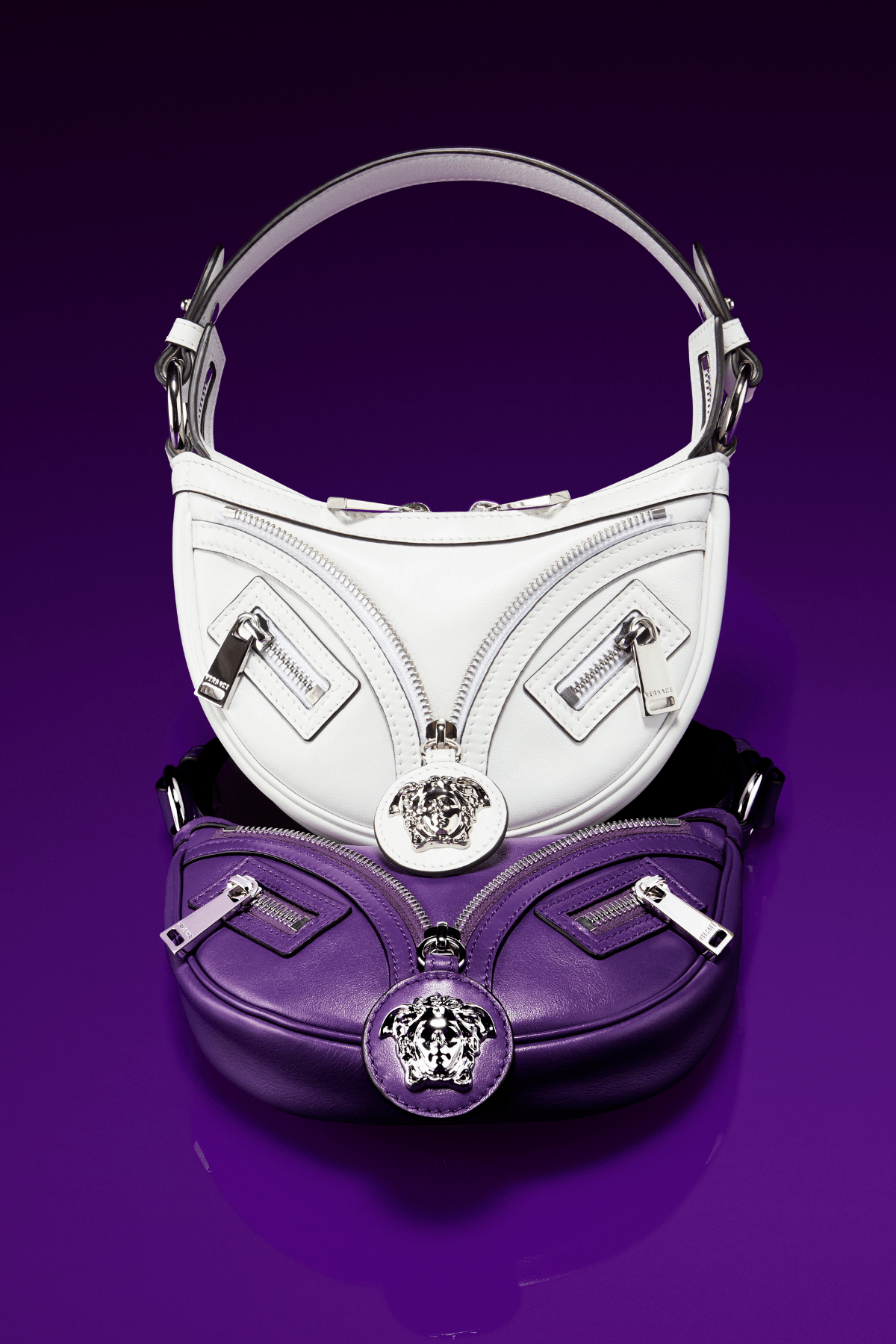 The Versace Repeat bag is available for purchase at Versace boutiques worldwide and at Versace.com. Repeat comes in sizes ranging from mini to large, alongside a variety of hues in extensive ranges of materials and finishes.
Photos by Versace.