In December 2021, Valentino and the Switzerland-based Akoni Group entered into a new, exclusive arrangement for the design, production, and distribution of high-end eyewear around the world with a dedication to skill, knowledge, and quality.
Three new, exclusive styles that exemplify the Valentino Couture approach by utilising the best materials and a combination of time-honored and cutting-edge production techniques will be included in the debut collection. As a tribute to the Maison, three models were called after the numerals of the original Valentino headquarters: Paris Place Vendome (VIII), Milan Turati (XVI), and finally Rome Mignanelli (XXII), the location of Pierpaolo Piccioli's creative hub.
10 hues of three different sunglasses shapes make up this high-end luxury capsule collection. The second launch, which will debut in October 2022, will include six more types. Maison's distinguishing characteristics, such as the famous stud and V-Logo Signature and the colour scheme that subtly but definitely communicates the brand's history in Haute Couture.
The Valentino VIII is a cat-eye form that combines feminine titanium and acetate with a uniquely modern flair for timeless beauty, lightweight comfort, and lasting quality. It has intricately crafted design features like the signature Valentino 3D rockstuds on the bridge's top and front, revolutionary twisted temples, extruded stud temple tips, and bespoke hinges. The design is offered in classic Valentino colour schemes like black, clear brown, and crystal Bordeaux. The pinnacle for the elegant yet tough modern femme fatale is VIII.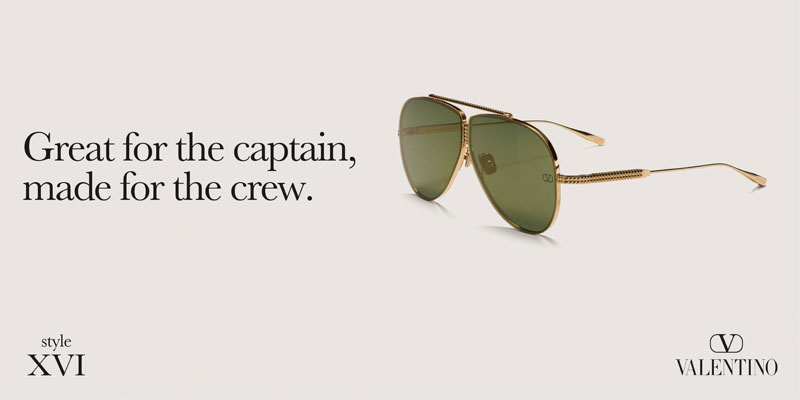 The Valentino XVI sunglasses have a large aviator form that is reminiscent of the 1980s and low base curve retro lenses. The famous 3D Valentino rockstuds on the bridge, brow bar, temples, and temple tips are crafted entirely of Japanese titanium, making this model the pinnacle of aviators. The multi-colour gradient sun lenses are projected beyond the eye rim thanks to cutting-edge design and construction techniques, which also highlight the complementary palette of chic Valentino legacy colour combinations.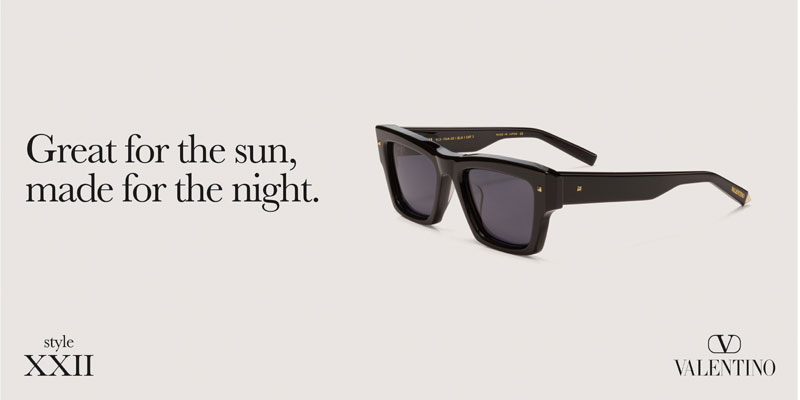 Valentino XXII was developed in honour of the Valentino Creative Director and was influenced by his unique physique. Easy to wear, with a contemporary take on the iconic 1960s Wellington shape made famous by Italian Golden Era cinema. For a classic yet vintage aesthetic, it comes in solid black, brown tortoise, and mid-honey tortoise. The design has a front that is 8mm thick, gracefully sculpted to promote wearability, and adorned with distinguishable details like the renowned 3D Valentino rockstuds on the front, temples, temple tips, and five-barrel hinges, and a special wire core.
Beginning in July, a selection of Valentino stores, Valentino.com, and exclusive eyewear retailers across the world will carry the new eyewear collection.
(Source: Valentino)