Whilst Spring/Summer 2021 Fashion Week has carried on in September through to this month at the big four fashion capitals – albeit with alternate (read: socially-distanced) forms of presentation – some designers have pulled out of the roster to showcase their collections individually.
Tory Burch was amongst them, presenting her latest collection with the Hancock Shaker Village in western Massachusetts as its backdrop, instead of a glamourous New York location.
The humble countryside set the tone for nostalgia, reflecting the designer's inspiration for the collection: her memories. Cue the craftsmanship recalling classrooms in her Quaker elementary school; woven baskets hanging in the mud room in her family farm in Valley Forge; handmade quilts from Pennsylvania Dutch shops she frequented in Reading; and handcrafted details from the places she has visited and hopes to return to around the globe.
"We worked through the challenges of uncertainty, isolation, and distance, using our imaginations to travel in our minds and to find new ways to connect," she elaborates on the mindset behind collection.
"We emerged with a renewed interest in restraint, simplicity and creativity, translated through timeless, uncomplicated clothing that defines classic sportswear — it feels right and what women are looking for in a world compressed by seismic cultural changes."
This fresh perspective is encapsulated in the Shaker maxim, "beauty rests in utility", resulting in minimalist pieces designed for layering. There were relaxed caftans, dresses and tunics with streamlined silhouettes and less convoluted prints and patterns. Poplin bouses came with removable lace collars; softly tailored suits and retro sweaters paired with trousers in crepe, cotton and lightweight wool, some with pull-up waists and cinched ankles – ideal for mixing and matching.
The accessories embody a "form meets function" design, encompassing collapsible leather totes and classic shoulder bags that can be dressed up or dressed down to suit the occasion. Artisanal details including a delicate gold filigree bead and logo detail appear across the collection, as seen on a modern Capri sandal, macramé tassel bags and necklaces. The new T monogram, a classic allover Double T logo pattern, also adorns both accessories and ready-to-wear pieces.
Explore the collection in the gallery below.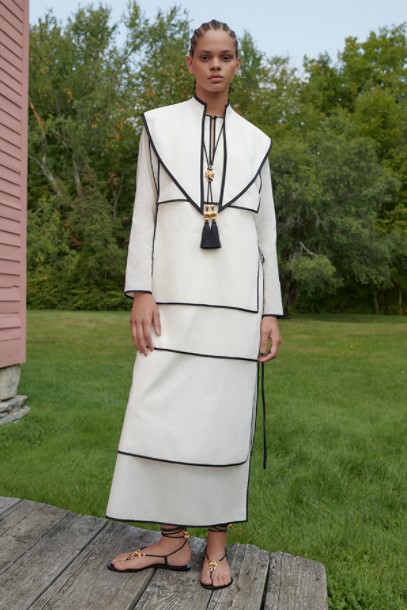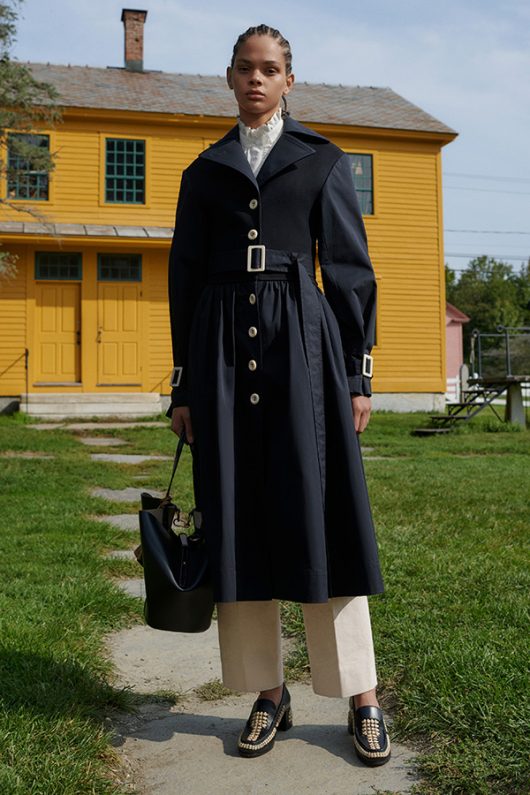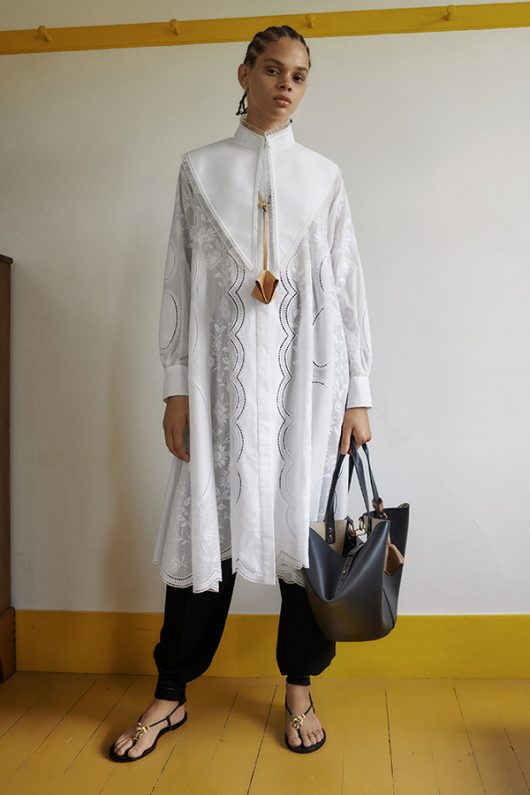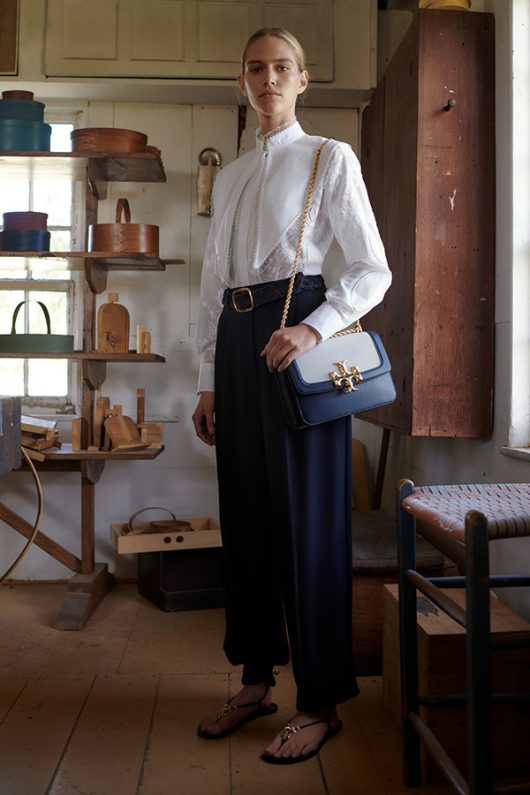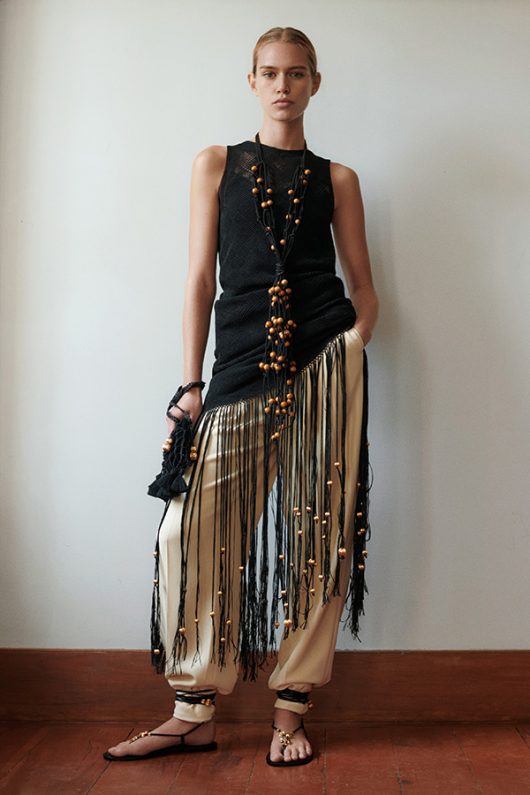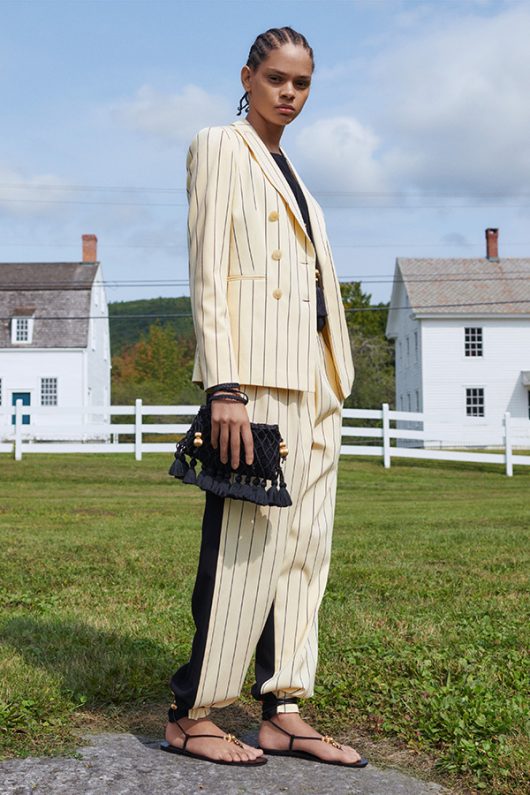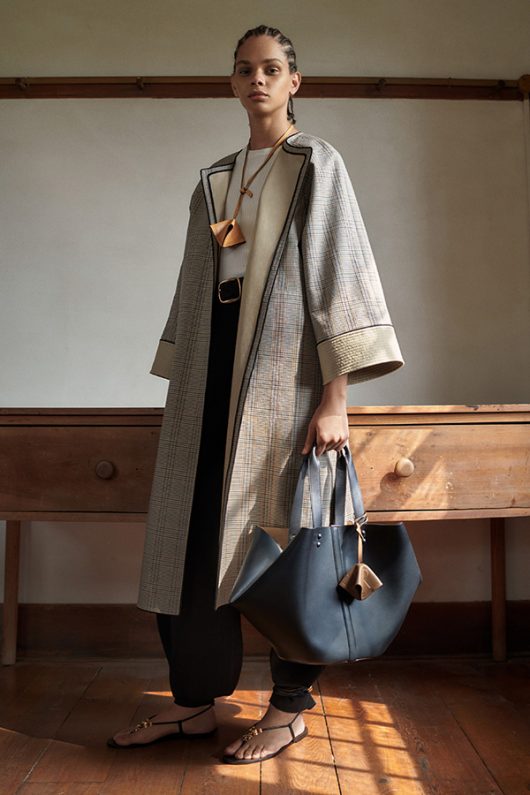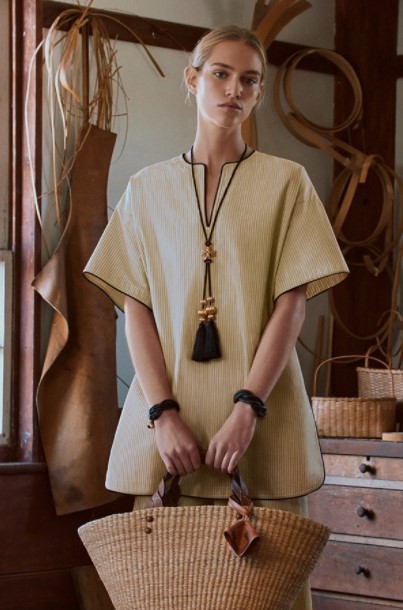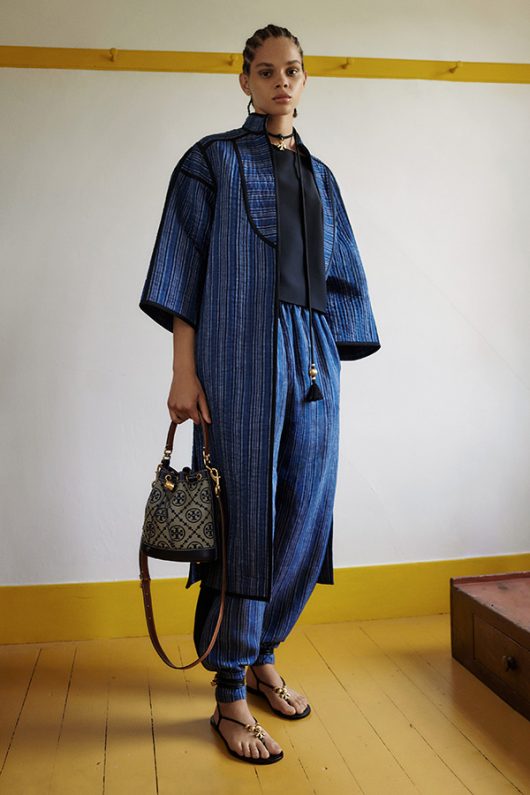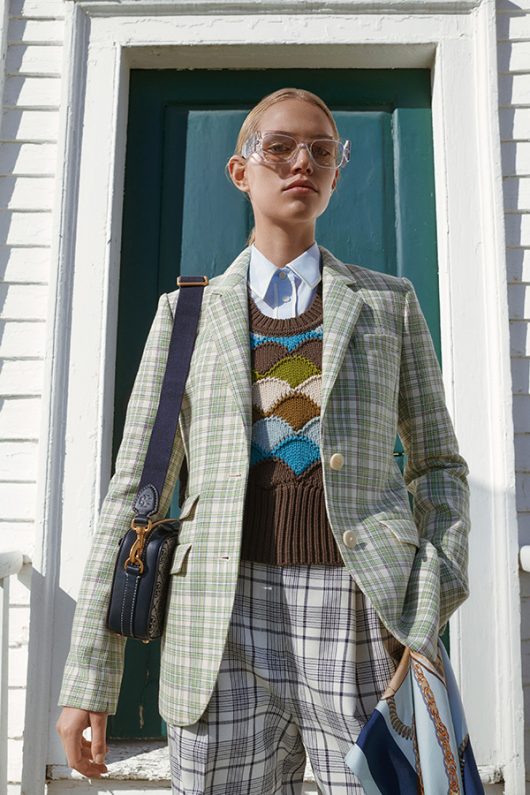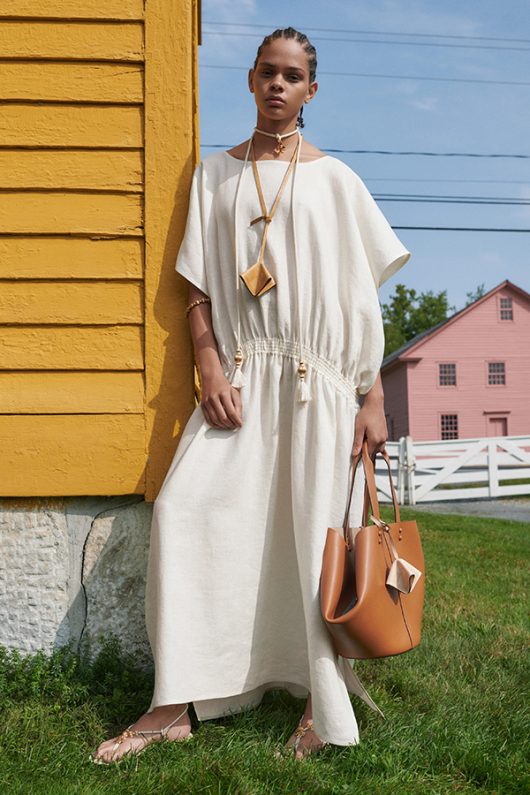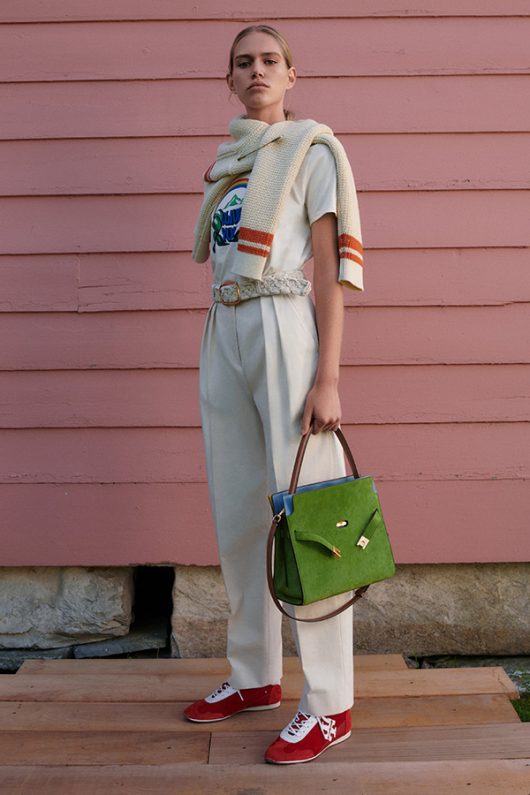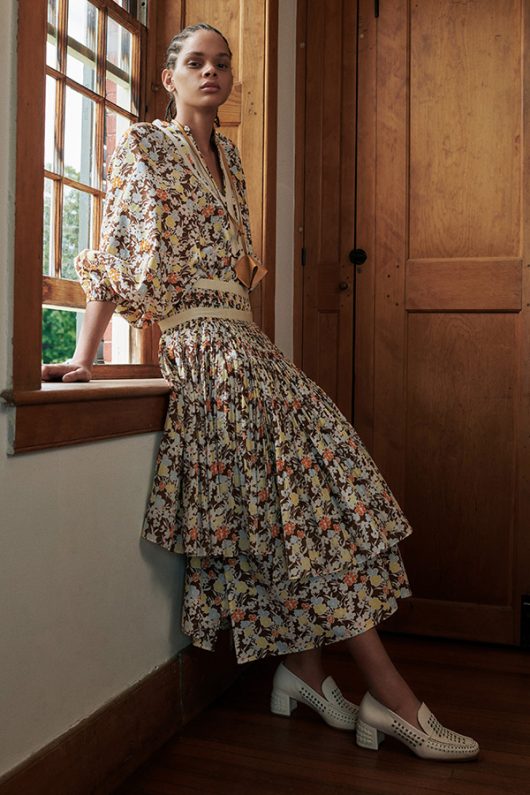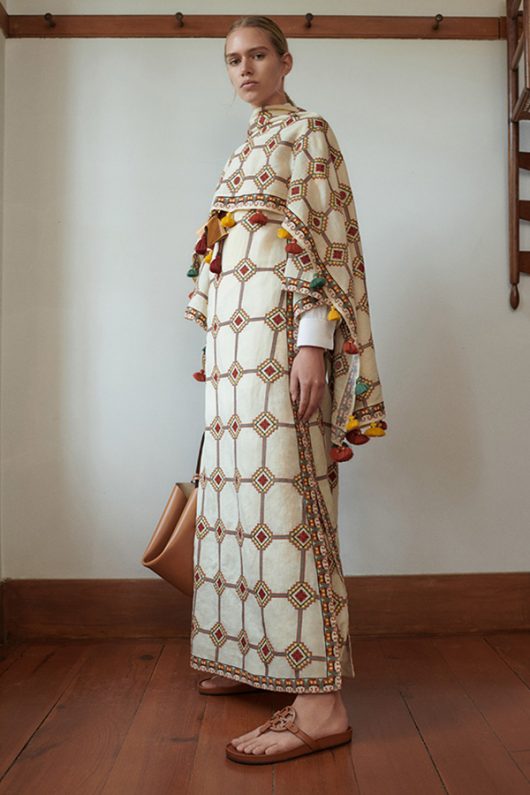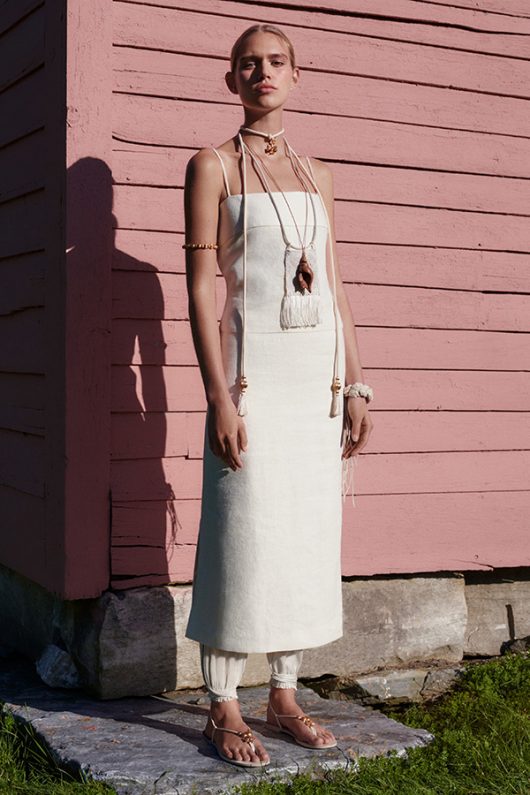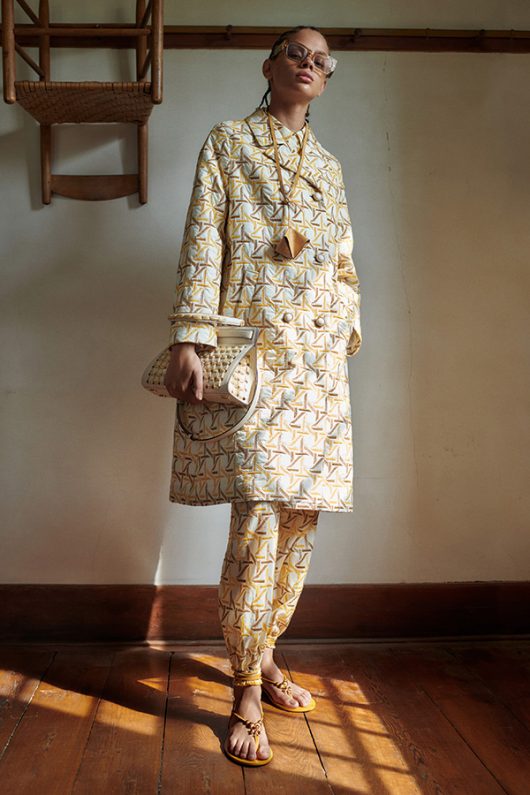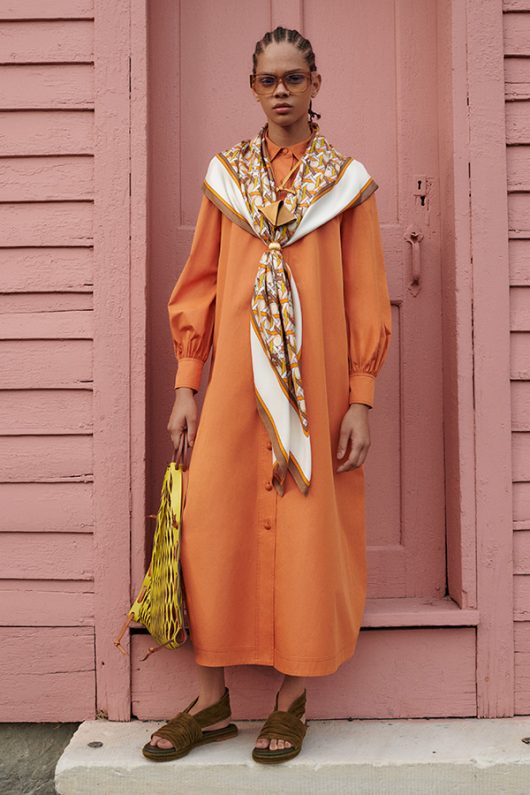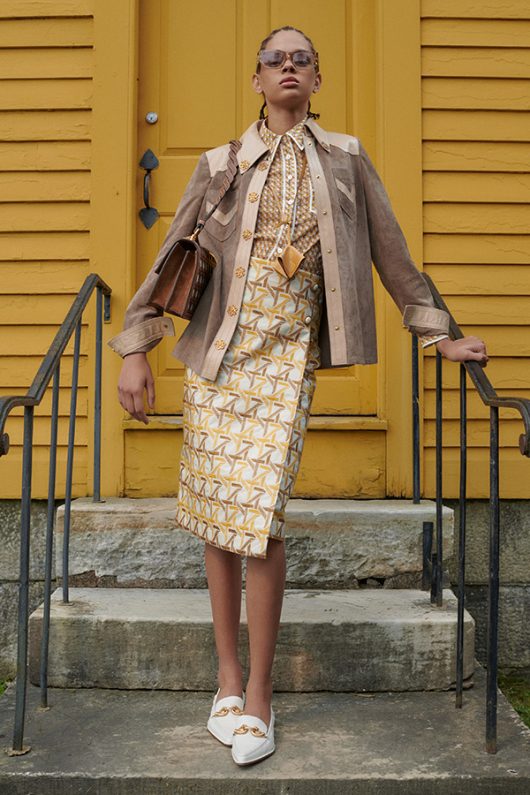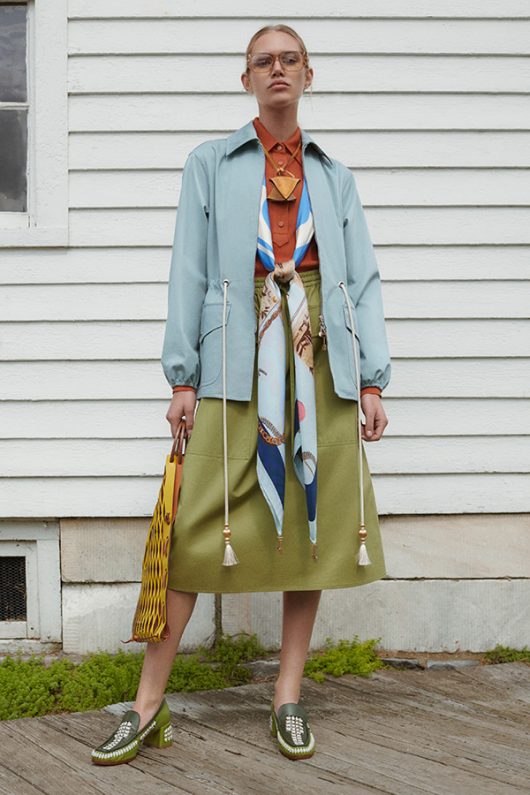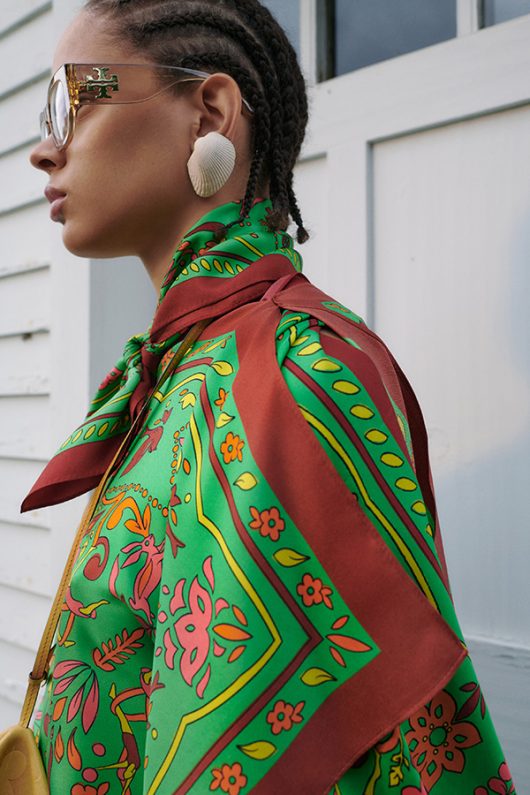 (swipe left for more)
You may also like: Tory Burch Special: Sketching out Supparetreat with Sarah Lian
Photos courtesy of Tory Burch