On Thursday night of October the 27th, several celebrities and VIPs were invited to an exclusive dinner with Tiffany & Co. Hosted by Alexandre Arnault and Anthony Ledru at the Sunset Tower Hotel in West Hollywood, California, the night was to celebrate the new Tiffany Lock collection. 
Kim Kardashian, Gal Gadot, Hailey Bieber, Alexa Demie, Zoë Kravitz and more grazed the blue carpet in their favourite Tiffany & Co. picks. From stacks of bangles and necklaces to diamond studs, here's a breakdown of their accessories for the night. 
Kim Kardashian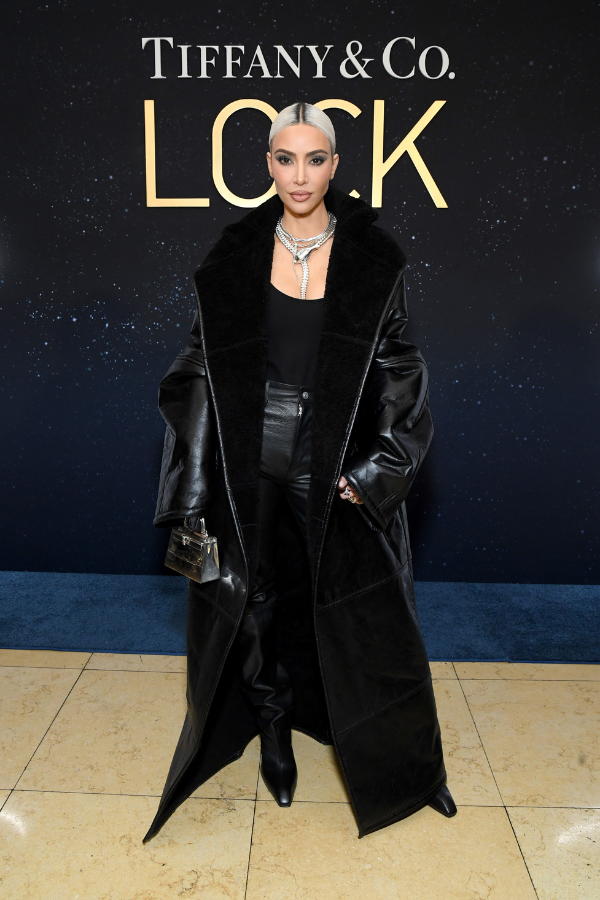 Kim K never underdresses when it comes to events, as evidently shown in her outfit for the Tiffany & Co. dinner. She elegantly combines two Elsa Peretti Snake Necklaces alongside a Tiffany Diamond necklace in 18k white gold. To further accessorise, she assembles three Tiffany lock bangles – one in full pave diamonds, another in half pave diamonds and the last with diamond accents. Keeping in trend with the silver hue, she completes her look with a platinum ring, a diamond ring and for a pop of colour, a yellow diamond ring.
Gal Gadot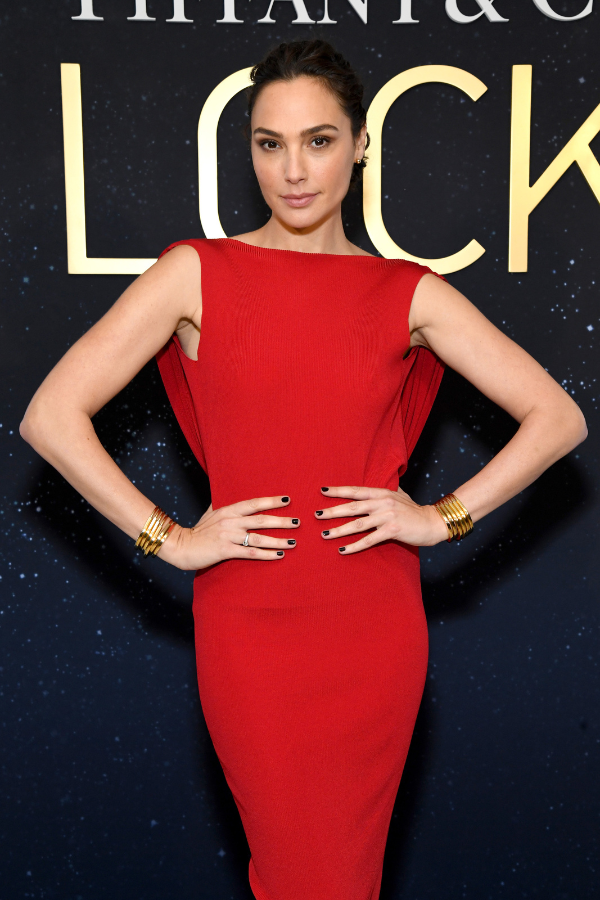 Wonder Woman kept it simple for this event, wearing a classy pair of Tiffany HardWear Ball Earrings in yellow gold. She also sported a Tiffany lock bangle in yellow gold, a piece from the new Tiffany Lock collection.
Hailey Bieber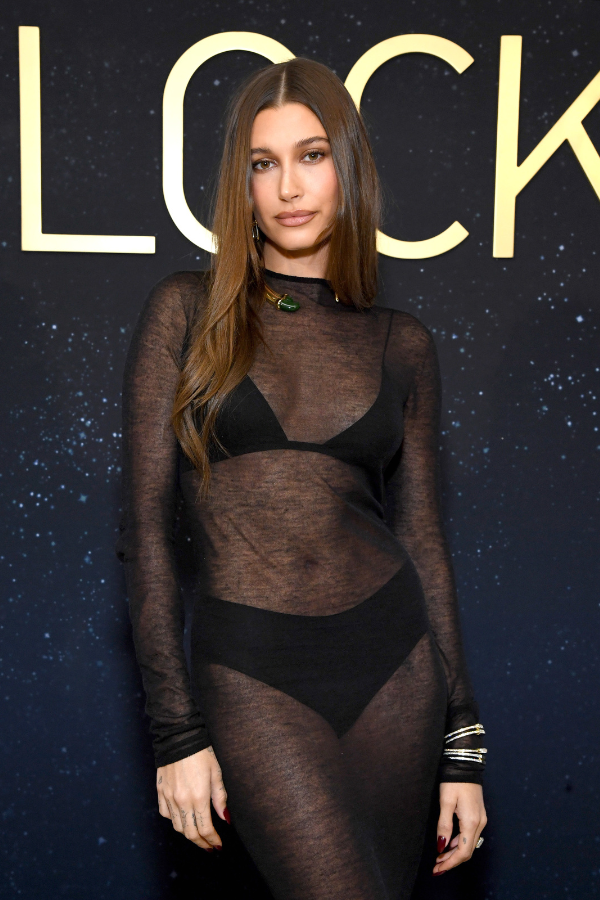 To complement her full black dress for the night, Hailey Bieber wore a stylish claw necklace in 18k gold with a hint of green jade. And kept the gold theme going with Tiffany link earrings in 18k gold in company with two Tiffany lock bangles. The latter features a pure yellow gold piece along with one with full pave diamonds. 
Alexa Demie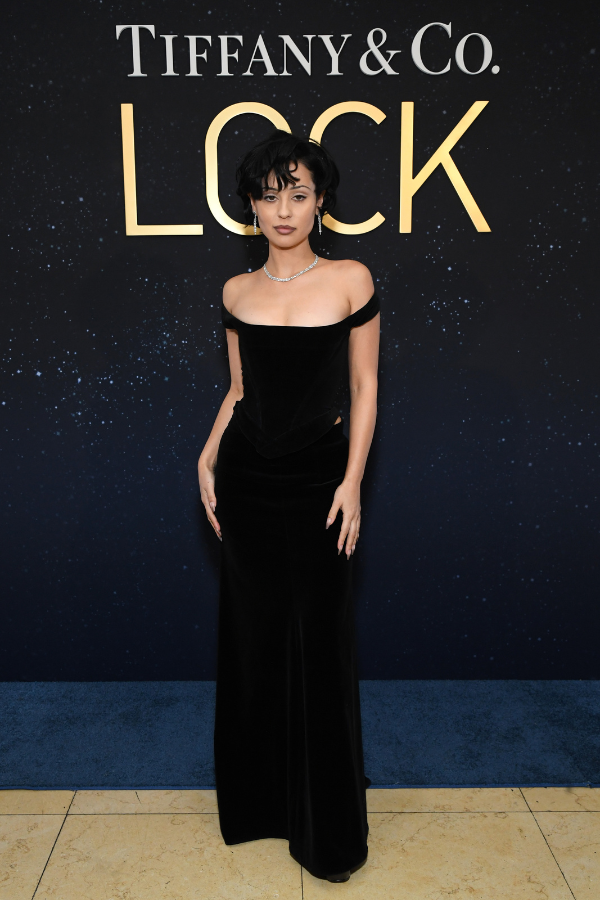 The Euphoria star was full out on platinum pieces that night, dressed in a stunning Tiffany Victoria diamond vine necklace and Victoria earrings. She was also adorned with the Tiffany lock bangle from the new collection along with two Tiffany Victoria rings. One of which features diamonds and the other in platinum.
Zoë Kravitz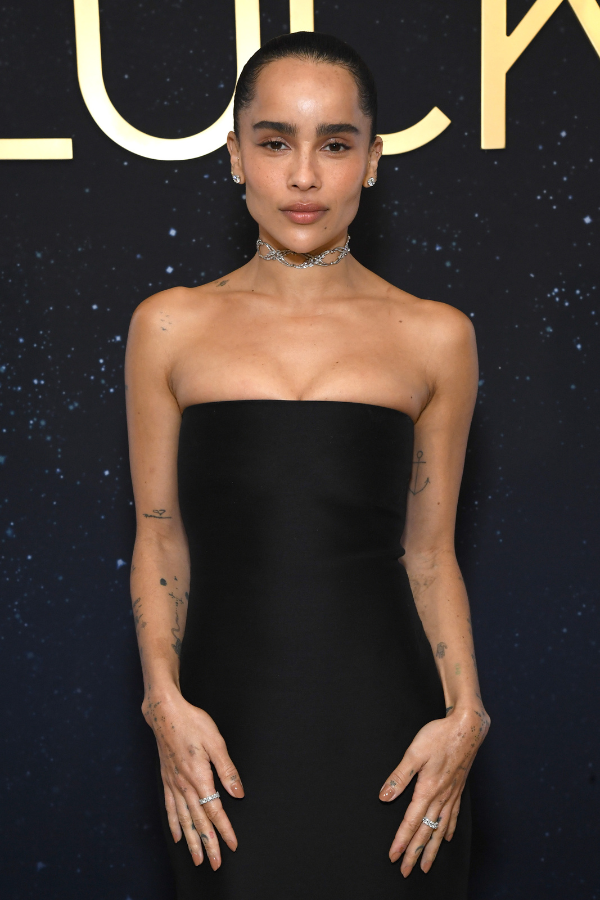 Dressed in a sleek black bodycon dress, Zoë Kravitz pulled eyes from every direction with the Tiffany & Co. Archives Necklace. The vintage piece from the 1890s is a brilliant combination of gold, platinum and diamonds. Bringing some spark to her overall fit, she wore the Tiffany diamond studs and an Embrace ring in platinum with diamonds.
Miranda Kerr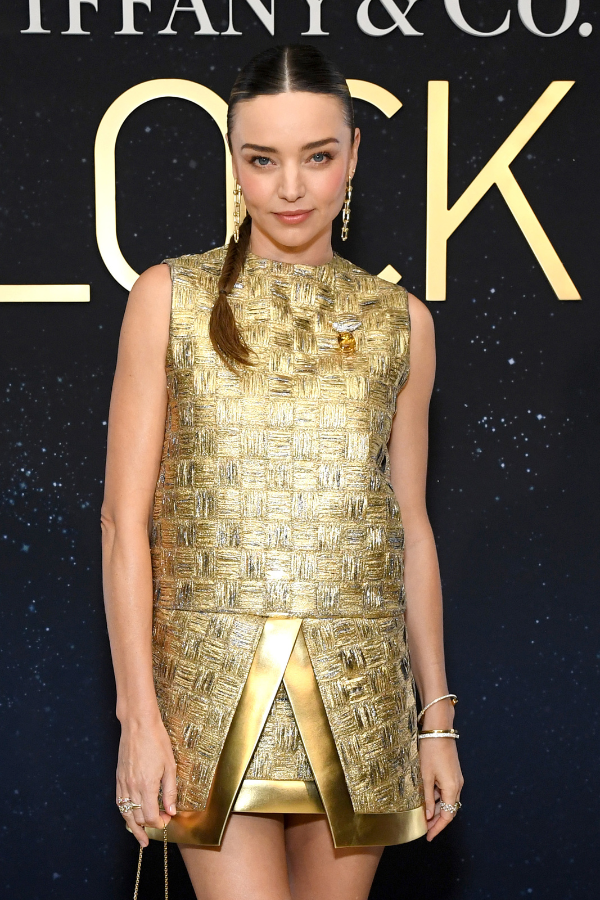 It's a ring-galore look when Miranda showed up at the party in five rings from the Schlumberger and Paloma range. To match her textured gold dress, she donned a pair of link earrings and a unique brooch in yellow gold and platinum. And of course, from the new lock collection, Miranda wore two lock bangles in yellow gold – one with full pave diamonds. 
Shop the new Tiffany Lock collection at Tiffany & Co.
Photos by Tiffany & Co.