As lovers of all things dessert, we've had our fair share of trying out sweet creations from classic vanilla bean cakes to fancy petit gateaux. But we have to say, that as beautiful as desserts are these days, not all of them live up to their expectations in terms of flavour. We've tried treats that were so picturesque it feels like they belong on the cover of Food & Wine, but felt let down in taste.
And after sampling a whole lot of desserts (and we mean, ALOT) throughout the years, here are some immaculate tasting and pretty-looking sweet treats that gave us an experience we cannot forget. 
Rose Strawberry cake by Kooky Cream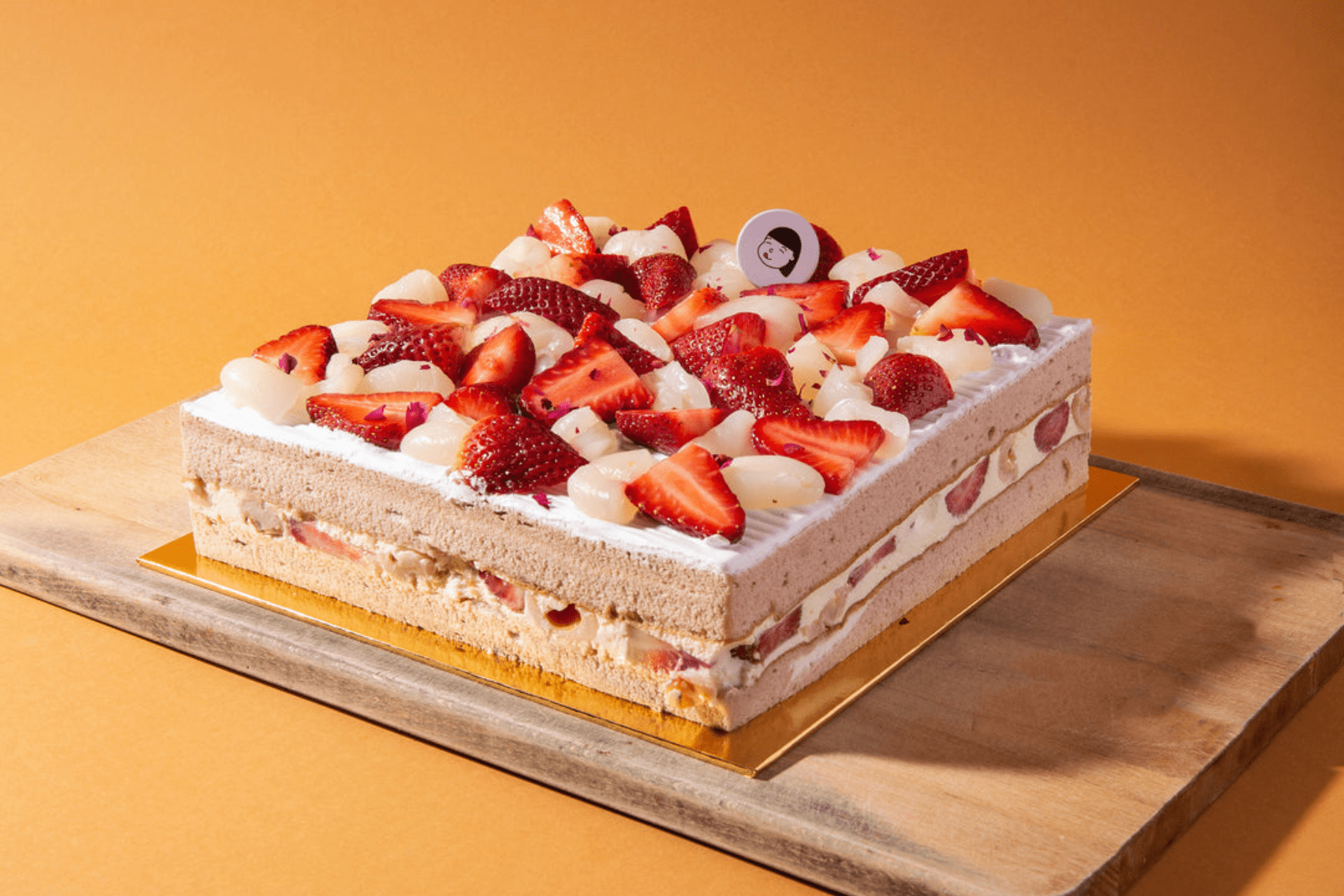 We came across Kooky Cream's Rose Strawberry when browsing for a birthday cake that looked appealing yet big enough to feed a gathering of 12 people. We also didn't want the usual chocolate and were seeking to find one that isn't too sweet. Needless to say, we made the right choice with this cake – featuring a generous myriad of strawberries, lychee and rambutan. Sandwiched between rose chiffon layers and fluffy fresh cream, let's just say everyone went in for a second helping that night. Kooky Cream
Citron Tart by Lachér Patisserie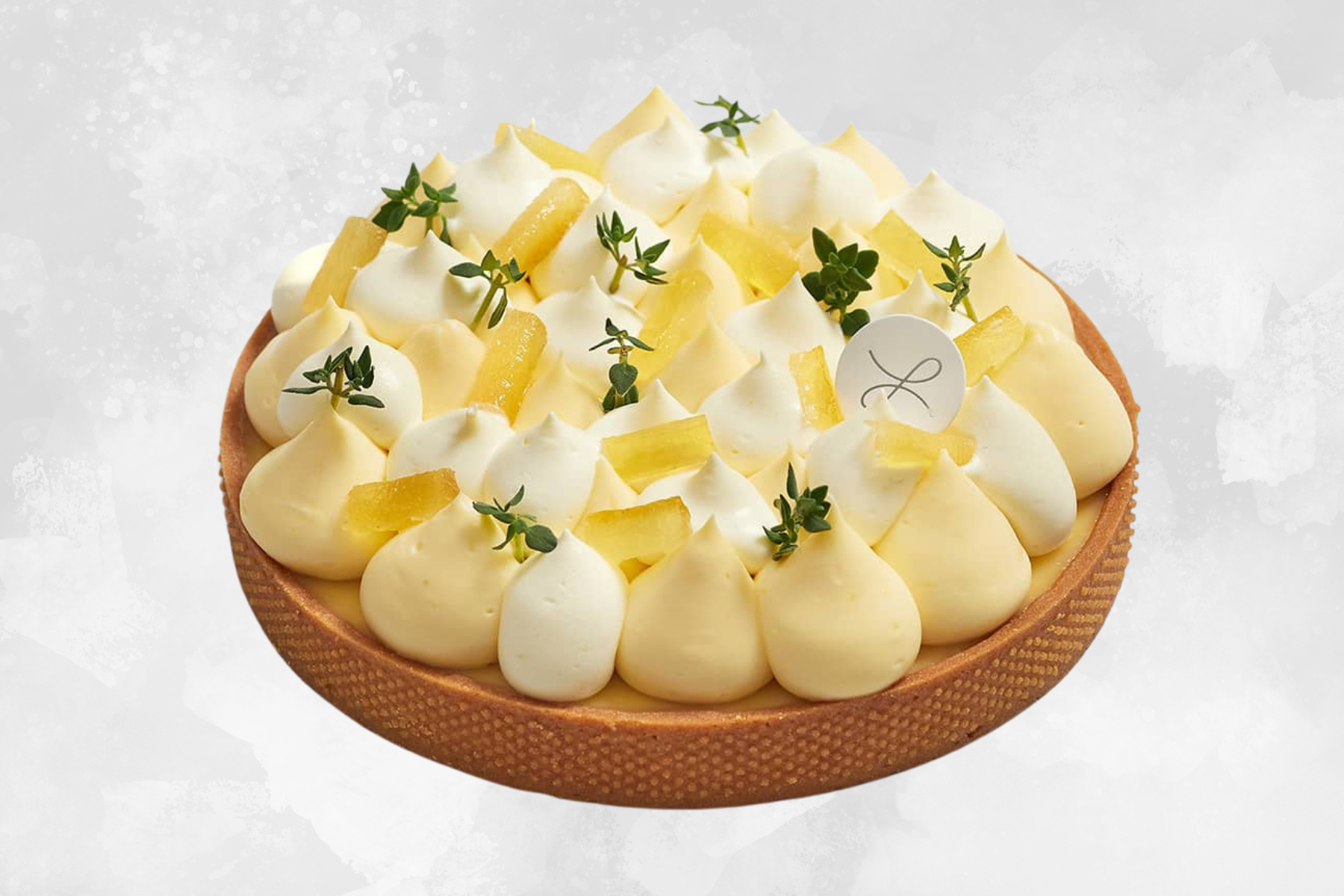 Albeit a little small, it's understandable why the Citron Tart by Lachér Patisserie remains the monthly bestseller. Those who prefer tarty desserts as opposed to sweet ones will find this classic lemon tart enticing. Every element from the smoothness of the mascarpone chantilly cream to the rich lemon curd and the sweet crusty base blends seamlessly in a single bite. You get a burst of flavours starting with an explosion of sourness and ending with a hint of a sugary note. Lachér Patisserie
Crispy Profiteroles with Salted Caramel Coffee Ice Cream by Foo Foo Fine Desserts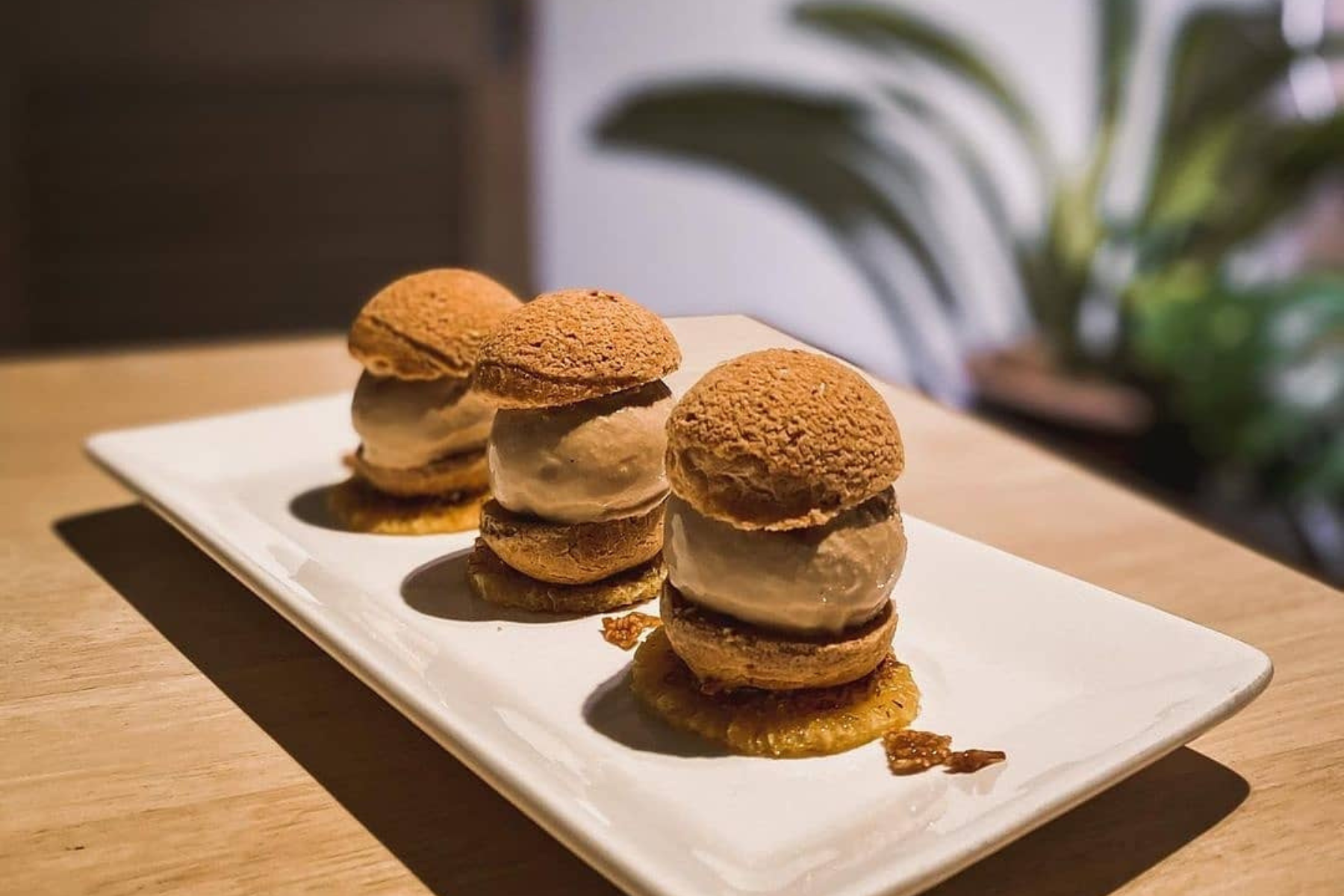 Visits to Foo Foo take on a whole new meaning of 'wine and dine'. Because instead of steak, you'll get to enjoy wine with traditional plated desserts and in-house-made ice creams. The menu at Foo Foo Fine Desserts changes regularly, but a staple in every new volume is the crispy profiteroles. It's like sliders with a twist, featuring crispy salted caramel bits and homemade coffee ice cream in between a crispy profiterole 'bun'. Foo Foo Fine Desserts
Chocolate & Hazelnut Mousse by Dew
Creations at Dew are truly gorgeous and each dessert variation comes in two different sizes. Be it small or big, intricate details and flavours are put in the limelight in every piece. But our personal favourite from their exclusive selections is the Chocolate & Hazelnut Mousse. The decadent dessert uses premium Valrhona to create a silky mousse, while a homemade hazelnut praline adds a crunchy texture to the rich treat. Dew
Featured image by Dew.