It's said that the first evidence of whisky emerged in 1494 in Scotland, and has since seen whisky produced in Ireland, the US and even in Asian countries like Japan. But because whisky maturation is a unique process, some batches exude an entirely different flavour profile. And once that particular batch has been bottled, no other aged whisky can mimic its similarities. From one-time whisky releases to 25-year-old rye blends, here are some of the rarest whiskies in the world according to Forbes. 
Glendronach 1968 25-Year-Old, All Nippon Airways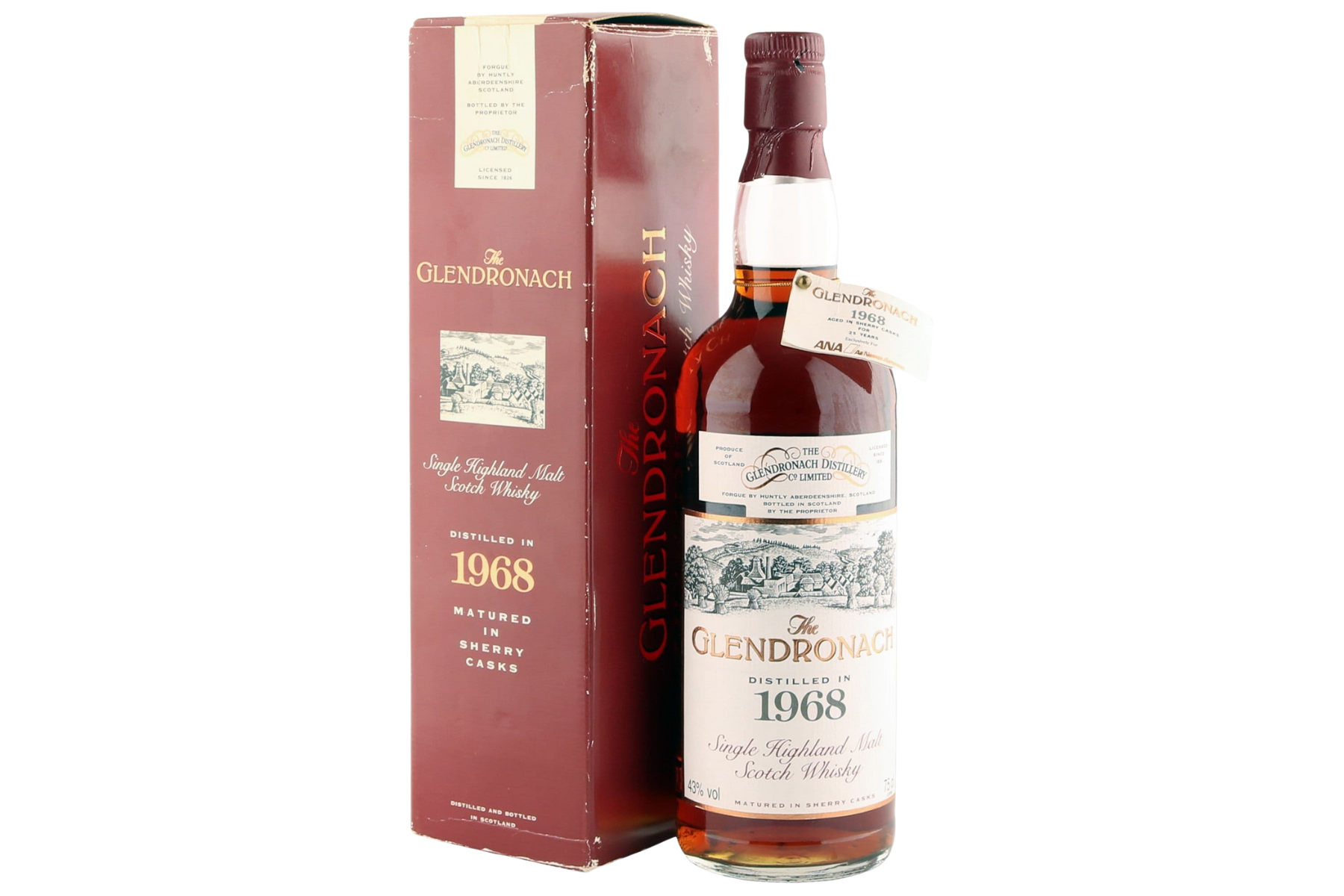 According to Nathaniel Ganapathi (@NateGana) in an interview with Forbes, the Glendronach 1968 was made exclusively for the Japanese airline, All Nippon Airways. With only 493 bottles produced, the whisky started out with a retail price of $80 in 2003, before increasing to $1000 in 2016 and $3,100 in 2018. Today, the blend that was made over five decades ago is reaching an estimated price of $6,033 according to The Whisky Vault.
Estimated current price: $6,033
Michter's Single Barrel Rye 25 Year Old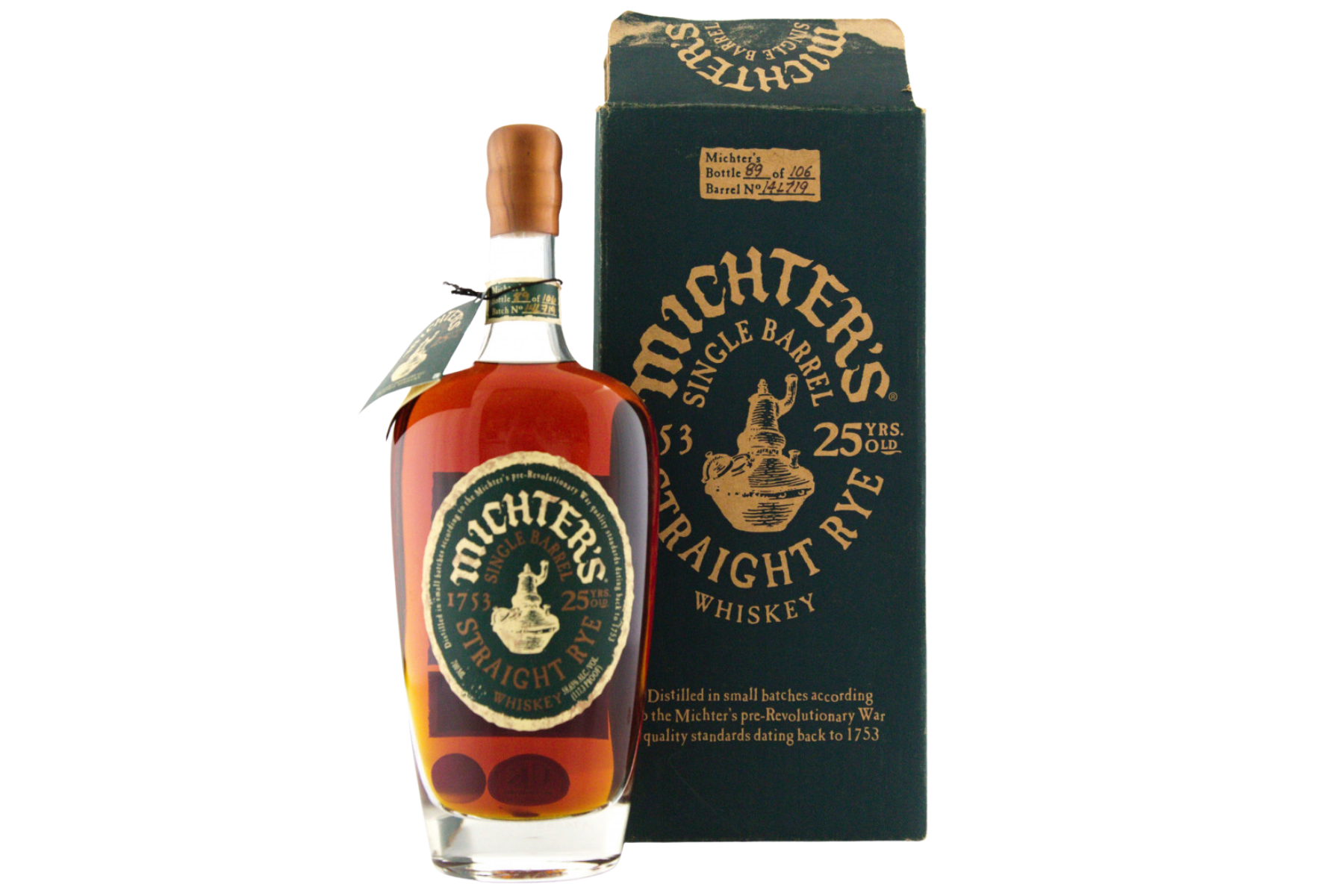 Hailing from Kentucky in the United States, Michter's rye whiskey's formula dates back to 1753. With the need of more than a quarter century's worth of maturation, this single barrel rye whiskey has found its way to Sotheby's, and retails for $5,000-$6,000 (RM21,960-RM26,352). What makes rye whiskey different from regular whiskey is the use of rye and corn in its blend, which produces a spicier flavour profile and a heavier texture. 
Estimated current price: $5,000-$6,000
Suntory The Peninsula Hotel 2014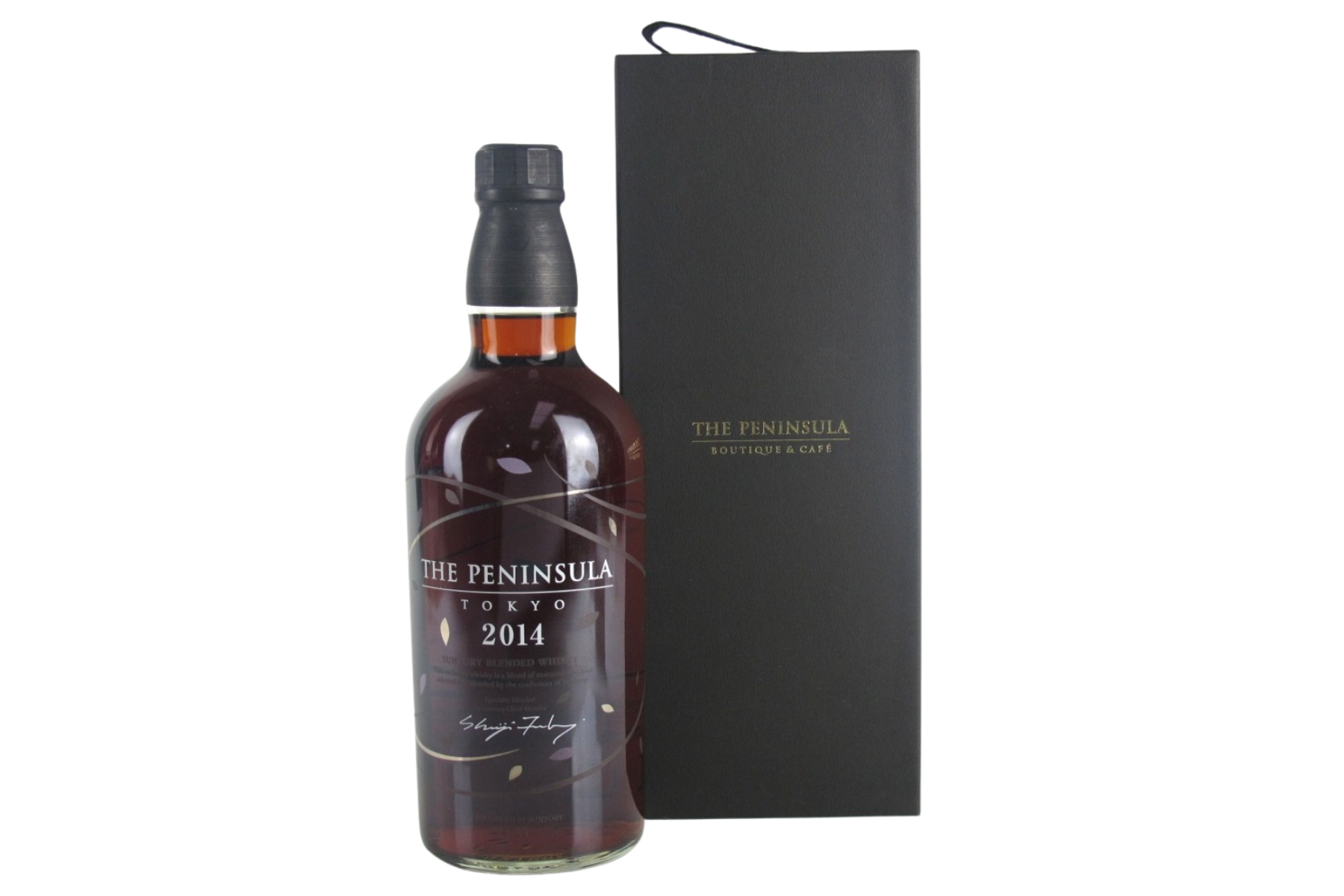 This Suntory whisky was produced exclusively for The Peninsula Hotel in Tokyo and is said to be an underrated blend. Though not mentioned, it's rumoured to feature a mix of whiskies from Suntory's distilleries like Yamazaki, Hakushu and Chita. It's also said that the concoction taken from each distillery is at least 25 years or older, making this whisky dark and sweet. Should you find yourself seeking this edition, make sure to purchase it with the limited-edition box, and if you're lucky, get the ribbon too. 
Estimated current price: $4,599.99
Lagavulin 1991 Charity Bottling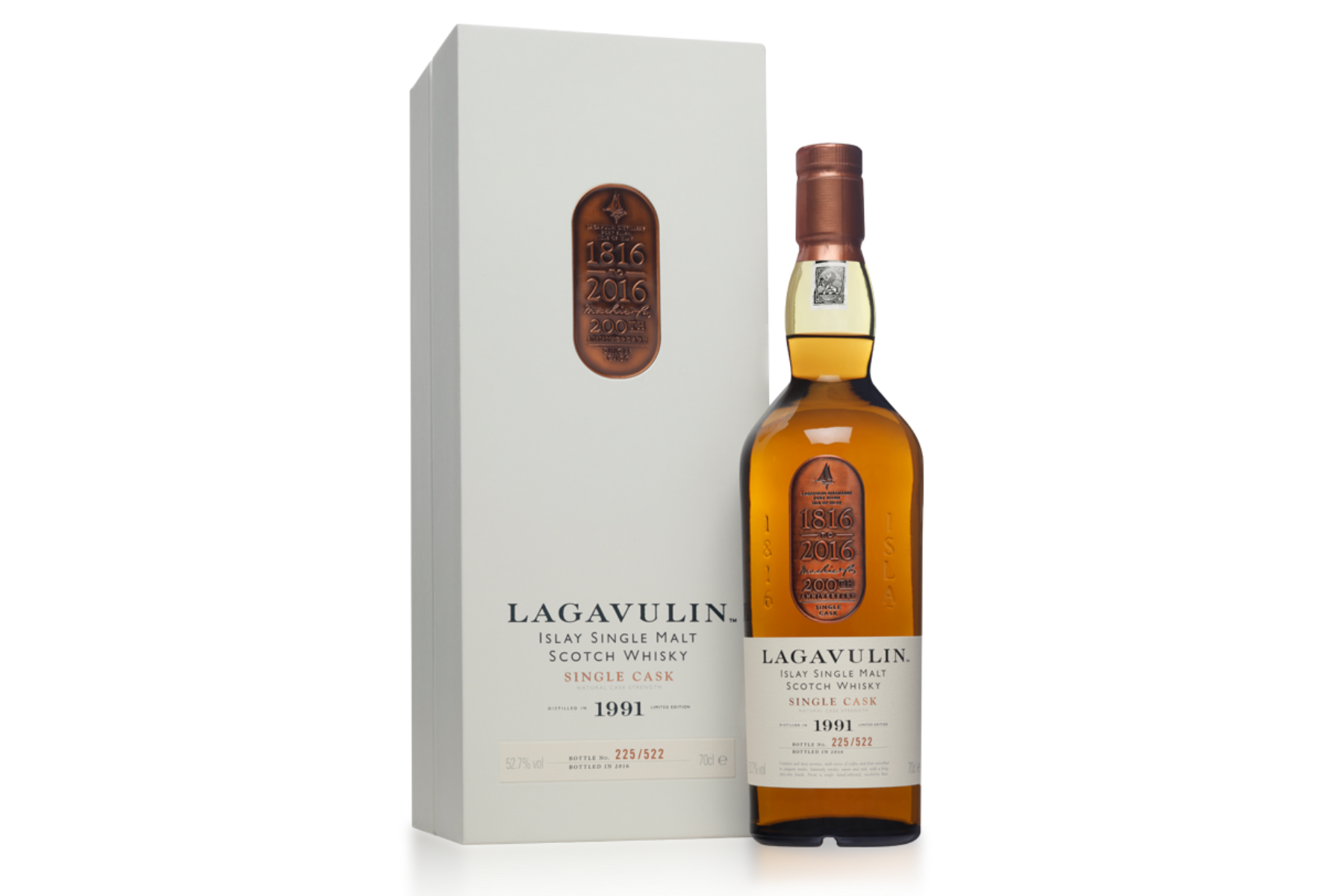 Made for its 200th Anniversary, the Lagavulin Islay Single Malt Scotch Whisky was released in 2016, with 522 bottles produced worldwide. Sporting a limited-edition charity bottling, all proceeds of the single-malt blend were split between seven Islay charities. The whisky exudes a strong sherry body, with hints of ash and tobacco, ending with a smoky and fresh note. 
Estimated current price: $1,802
Macallan Fine Oak 25-Year-Old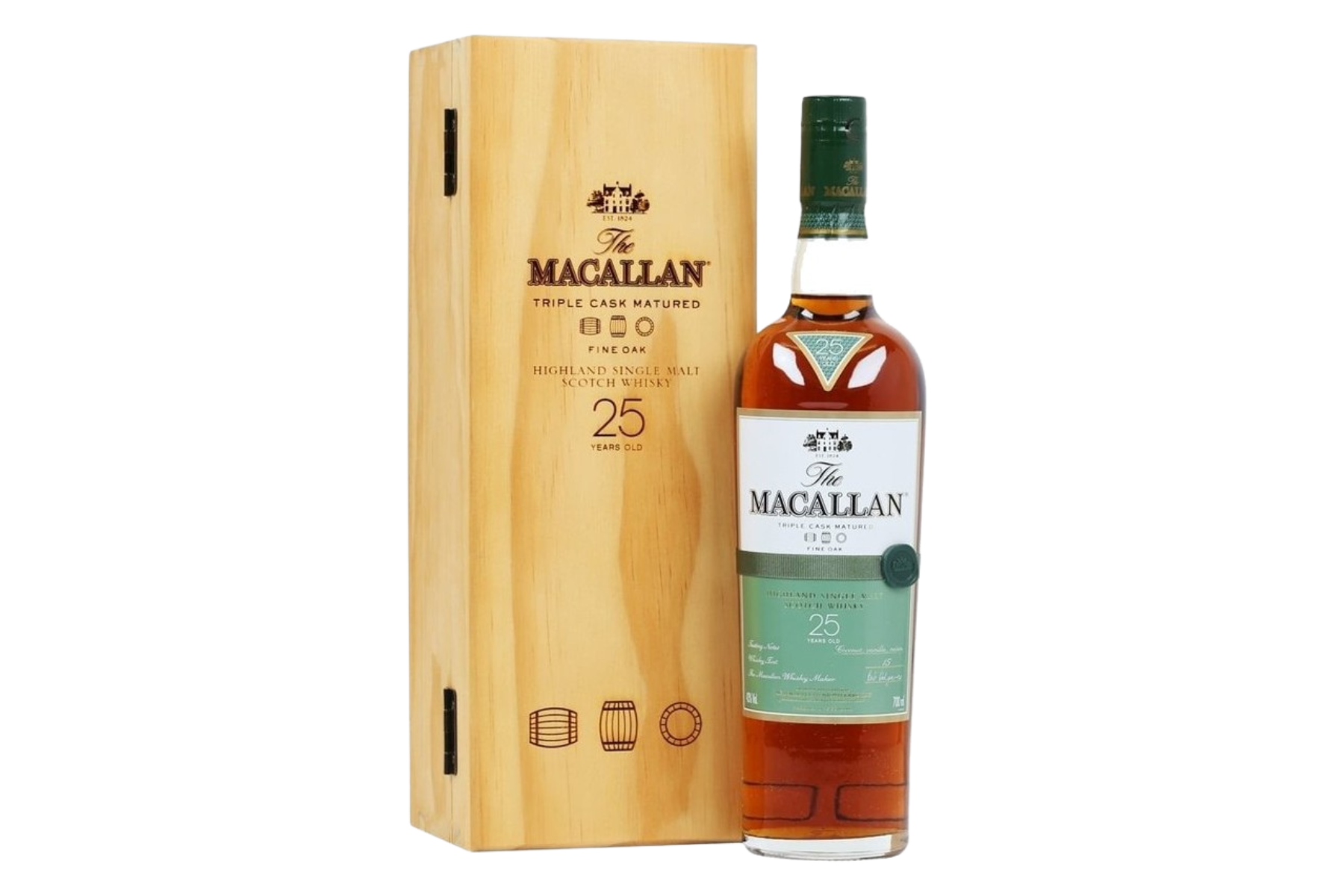 Encased in a timber box, the Macallan Fine Oak 25-Year-Old was discontinued to make way for other Macallan releases. Featuring notes of vanilla, peach and sherry, Nathaniel Ganapathi (@NateGana) in an interview with Forbes, mentions that the whisky does better than its 30-Year-Old brother, according to his personal opinion. Because the Macallan Fine Oak 25-Year-Old is no longer on sale in most markets, you'll only be able to get them through auctions. 
Estimated current price: $2,311
The Balvenie Tun 1401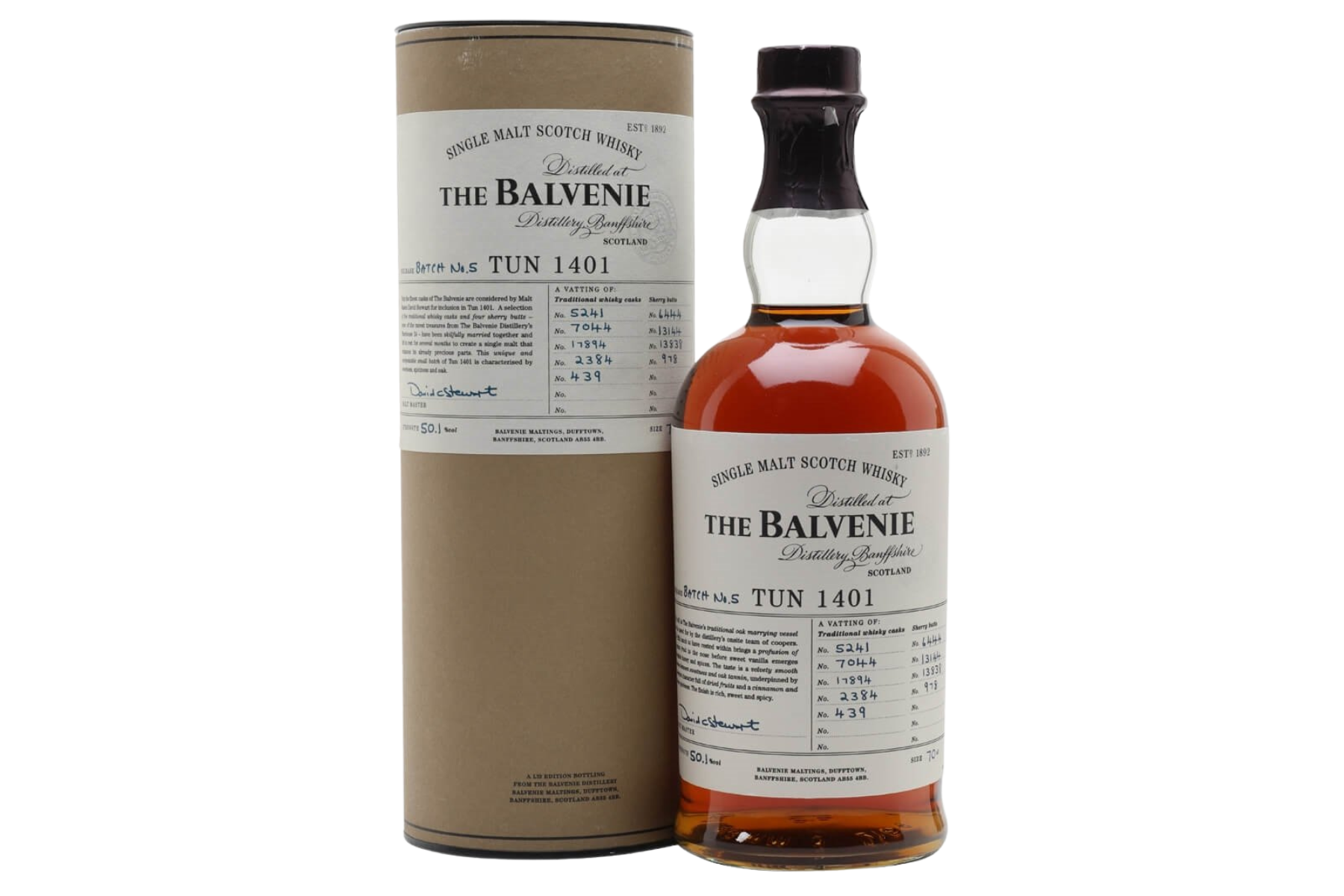 Contents from specially selected casks are combined, where they spend three months blending together to create The Balvenie Tun 1401. The edition featured nine batches, where only 2,000 litres were produced in each batch, highlighting characters of citrus fruits, vanilla and honey. Today, the 1401 has been replaced with 1509 to meet demands, making The Balvenie Tun 1401 a rare find in the whisky market.
Estimated current price: $2,714