'You Can Be Anything' has for years been the mantra of Mattel's iconic doll Barbie. Apparently, this includes becoming an NFT, as the toy brand has announced its partnership with Balmain to create a set of exclusive digital Barbie fashion collectibles designed by the French fashion house. 
Three one-of-a-kind NFTs will be going up for auction online on mintNFT, marking Barbie's first step into the digital art world.
View this post on Instagram
In addition to the NFT auction, the Balmain x Barbie team-up also includes a real-life, pink-heavy, fashion and accessories collection, available worldwide on January 13th. 
Sporting these Balmain designs, three Barbie avatars will be sold to the highest bidders, who will also receive a physical, one-of-a-kind Barbie-scaled version of the outfit.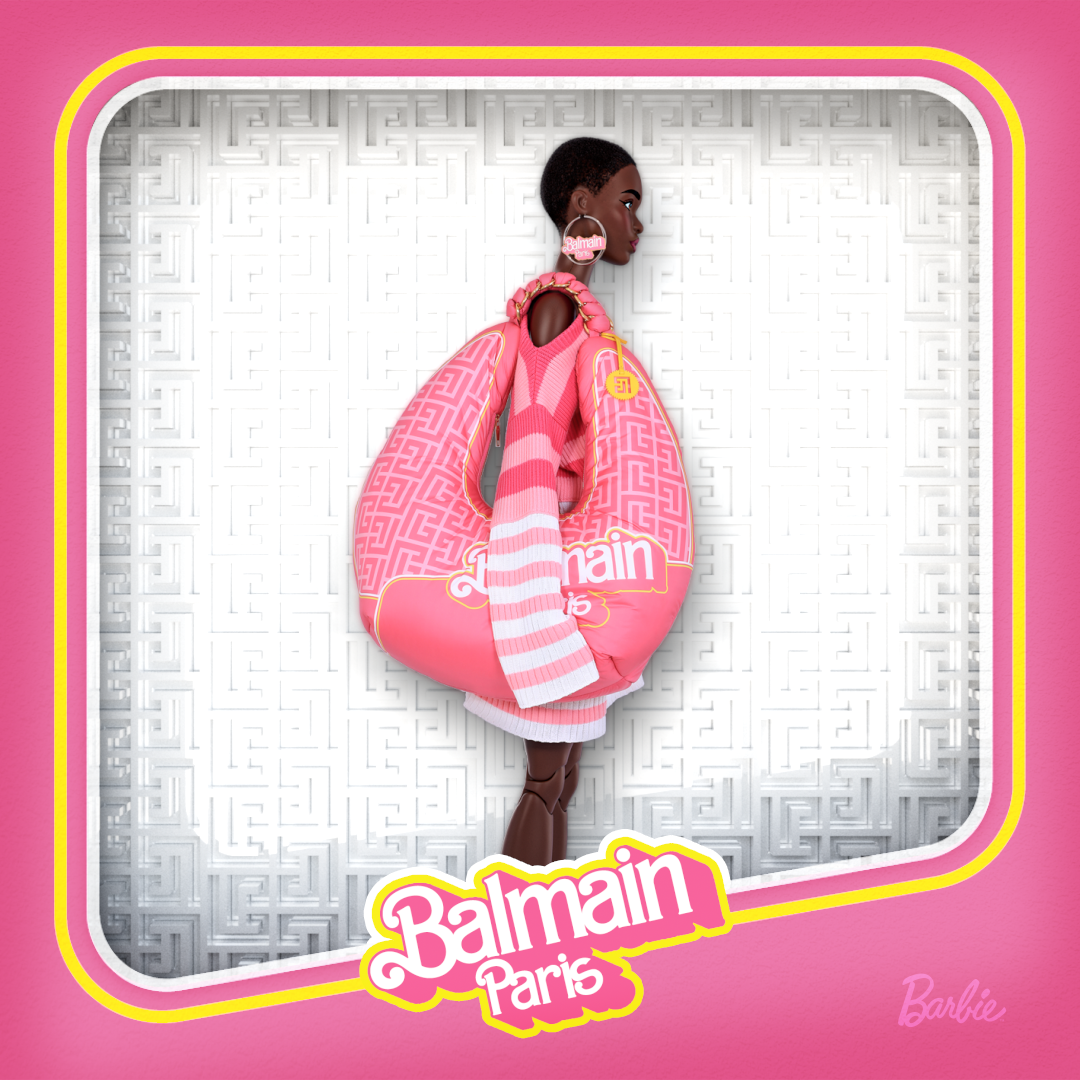 For the first NFT, the avatar models a striped sweater dress along with a pink maxi pillow bag, which bears Balmain's signature monogram and Balmain x Barbie logo. Another avatar is styled in a statement dress that speaks volumes both in size and colour, with a maxi bow detail in pink silk satin.
Finally, a Ken avatar showcases a layered look with a white cotton t-shirt with pink trim under a double-breasted blazer and a long peak collar coat. Loose pleated trousers and a Balmain Paris cap finishes the pink ensemble.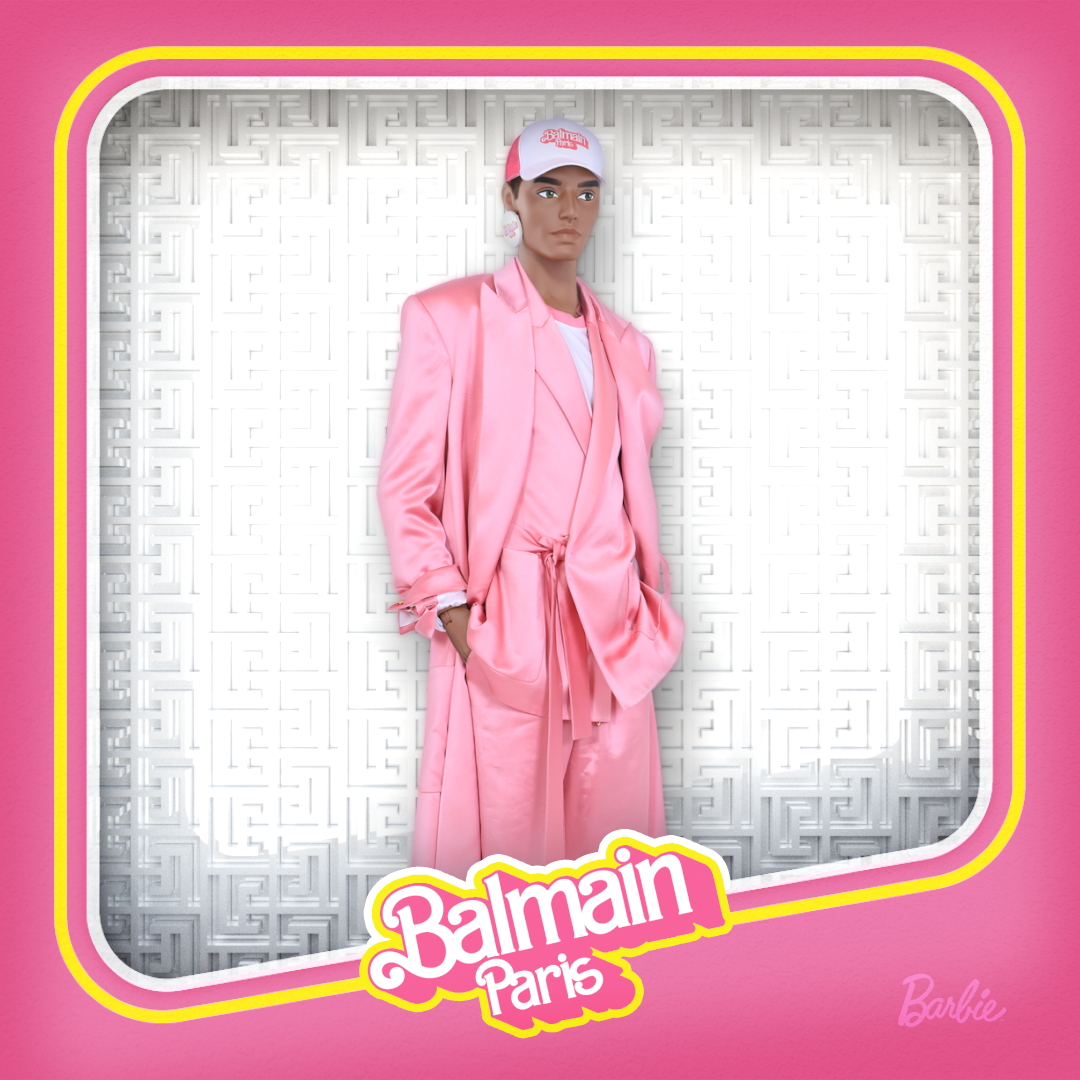 Payments for the sale of the Balmain x Barbie NFTs can be made in Bitcoin (BT), Ethereum (ETH), Dogecoin (DOGE), Fantom USD (FUSD), and Flow.
To celebrate this unique moment, Mattel Creations and mintNFT are hosting a virtual panel where representatives from Barbie and Balmain will discuss the collaboration's inspiration and the NFTs up for auction.
Those interested in attending can register at mintnft.com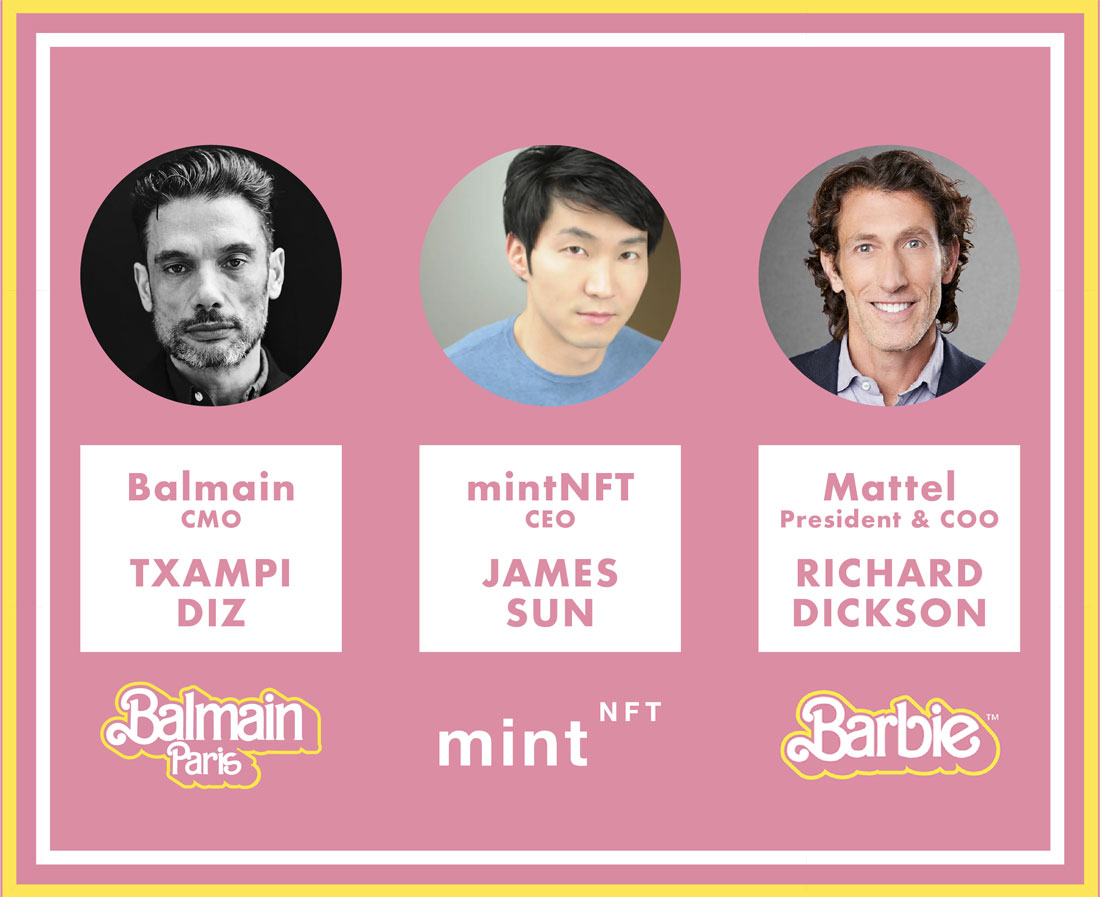 View this post on Instagram