The city of London can now proudly call itself the home of the world's best two bars. 
For the second year in a row, Connaught Bar in London has topped the The World's 50 Best Bars 2021 list, which was announced at a live awards ceremony last week. Tayēr + Elementary also did London's cocktail scene proud when it came in as the formidable first-runner up.
The World's 50 Best Bar 2021 list recognised bars from all over the globe, each at the top of their game. 18 new bars entered the best 50 group this year, spread across Australia, India, Mexico, Russia, Argentina, Sweden, Spain, China and the UAE.
Named third best bar in the world was Barcelona's Paradiso, followed by The Clumsies in Athens. Notably, Singapore found its bars appearing a whopping six times in the top fifty list, with Jigger & Pony making it into the top ten at 9th place.
From tequila cocktails in Russia and Hong Kong to erupting volcano negronis in Spain, check out the top ten list here: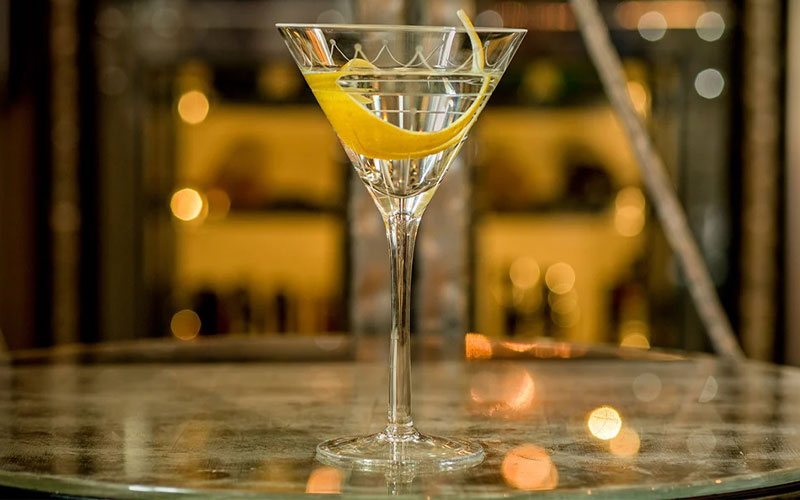 #1 Connaught Bar, London
#1 Connaught Bar, London
Retaining its coveted number one spot from last year, the Connaught Bar led by Agostino Perrone, Giorgio Bargiani and Maura Milia continues to blow its patrons away with its elegant cubist decor, first-class service and exceptional cocktails. The menu's shining star, the Dry Martini, remains a crowd favourite, arriving in a trolley and tailored to each guest's taste with a selection of handmade, aromatic bitters. The bar is named The Best Bar in Europe as well as The World's Best Bar for 2021.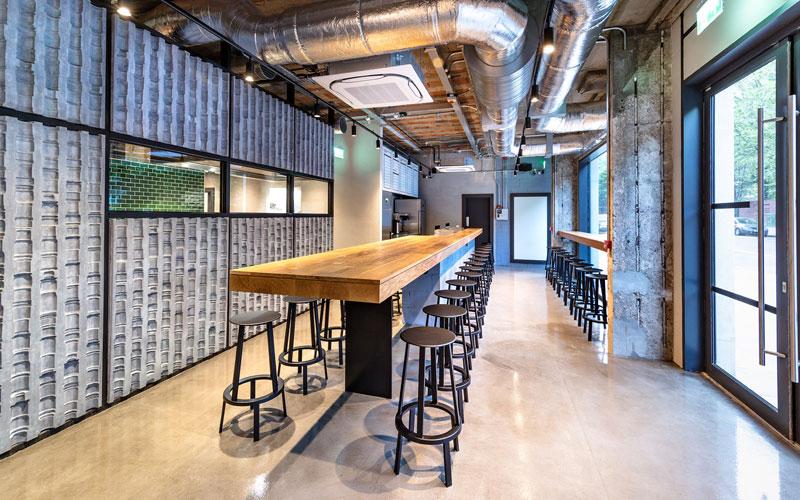 #2 Tayēr + Elementary, London
#2 Tayēr + Elementary, London
Dynamic bartending duo Alex Kratena and Monica Berg's Tayēr + Elementary offers a two-in-one experience, with the casual, industrial-looking Elementary on one side and the experimental kitchen atmosphere of Tayēr on the other. With a laser-like focus on taste and innovation, the bar's menu rotates with the seasons so there's always something new to try on each visit.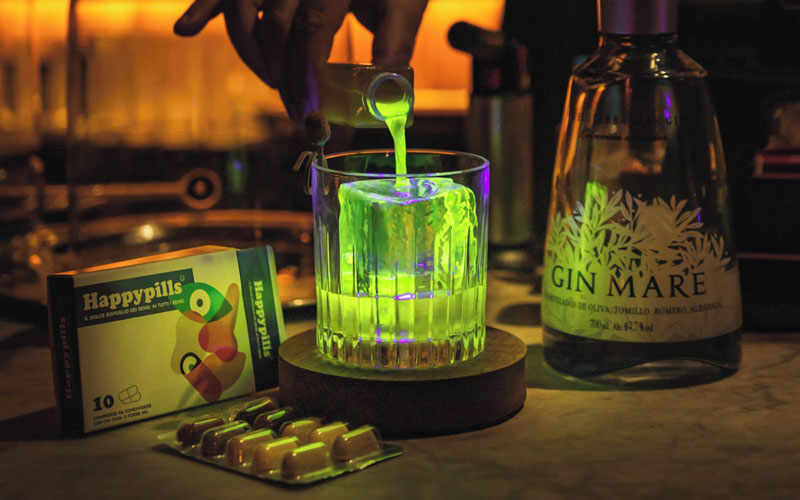 #3 Paradiso, Barcelona
#3 Paradiso, Barcelona
Hidden behind a fridge door at the back of a pastrami shop, Paradiso first entrances visitors with its modern curved wooden panelling that cocoons the bar. The Universo menu then takes the spotlight, showcasing a line-up of elaborate drinks that glow in the dark such as the Space Colada and the erupting Volcano Negroni. The Supercool Martini carries on the chemical experiment theme, using 'supercooled' water to form the iceberg in your glass before creating a one-of-a-kind martini.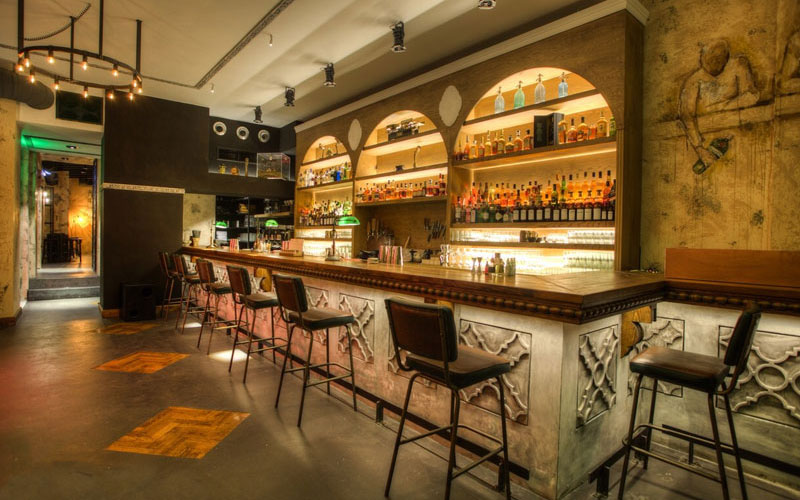 #4 The Clumsies, Athens
#4 The Clumsies, Athens
No stranger to the 50 Best list, The Clumsies' unaffected, brilliant approach to hospitality has won the favour of the international bartending community for its inventive cocktails as well as locals for its comfortable atmosphere. The new F<3lings menu offers refuge from the bleakness of the pandemic in beverage form, with its drinks relating to one of three emotional categories: happiness, excitement or tenderness.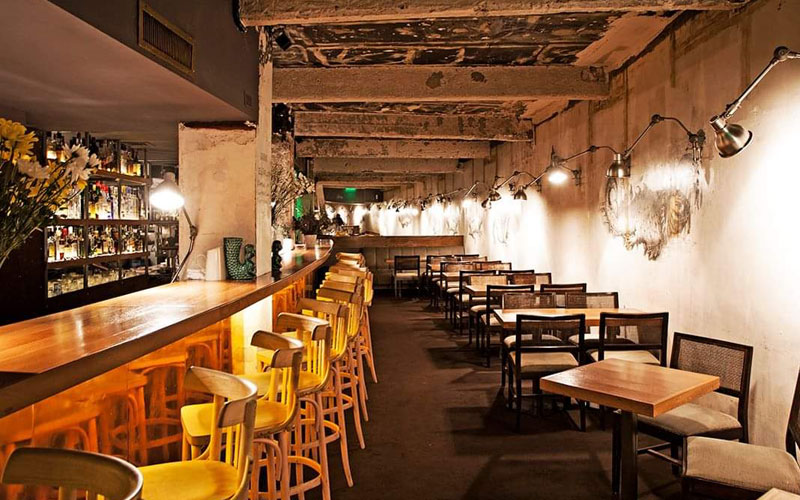 #5 Florería Atlántico, Buenos Aires
#5 Florería Atlántico, Buenos Aires
This not-so-secret Buenos Aires speakeasy is accessed through an antique fridge door of a florist and wine store, leading guests to a basement tavern with hand-painted sea monsters decorating its walls. The cocktail offerings are a nod to Argentina's indigenous communities like the Yamaná, while their ingredients are sourced sustainability from regional farmers.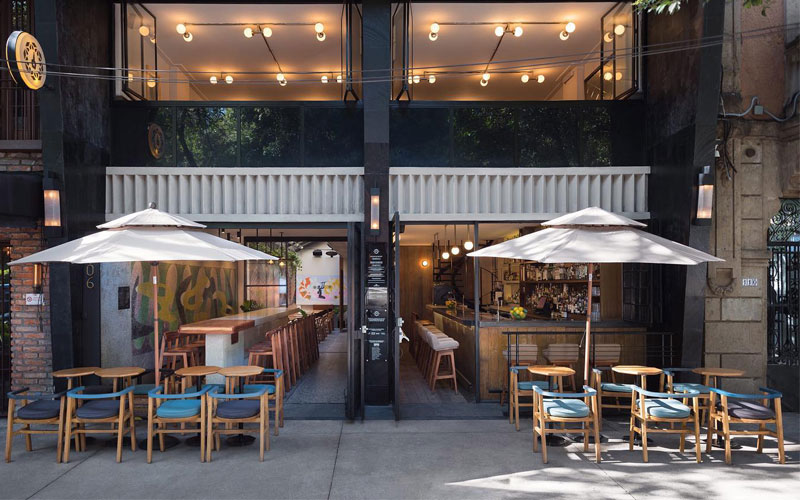 #6 Licorería Limantour, Mexico City
#6 Licorería Limantour, Mexico City
A mainstay in Mexico City's nightlife scene, Licorería Limantour manages to bring a buzzing party atmosphere while affording a sense of intimacy. Rising to the ranks of the best known bars in the country, it was named The Best Bar in North America for 2021. The colourful cocktails here demonstrate exceptional bartending craft and quality, while the immaculate service and hospitality reinforce the bar's stellar reputation as a local classic.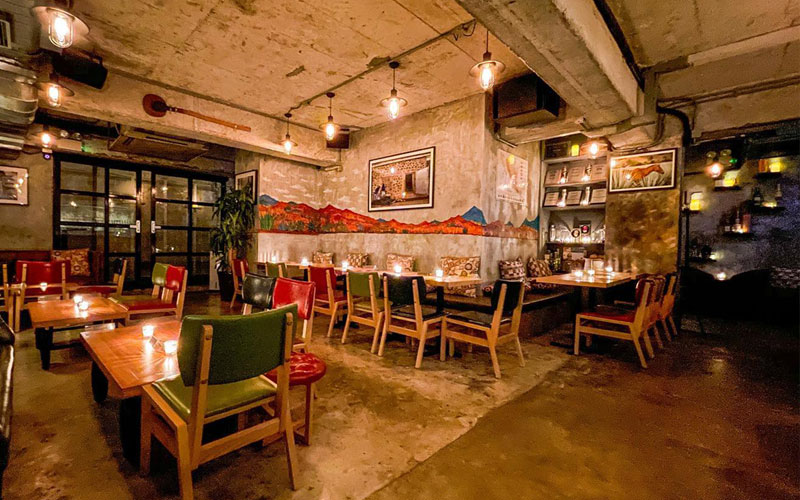 #7 Coa, Hong Kong
#7 Coa, Hong Kong
Spotlighting the wonders of agave, Coa's interior features paintings of agave plants on the walls, along with decor inspired by Oaxacan drinking dens. Though it was voted The Best Bar in Asia for 2021, Coa's spirits hail from much further west, as its precious stash of tequila, mezcal, raicilla and sotol have been hand-carried all the way from Mexico. Locals cannot seem to get enough, though, as the bar's Paloma de Oaxaca cocktail has become so popular that it is now canned and sold by a local brewery.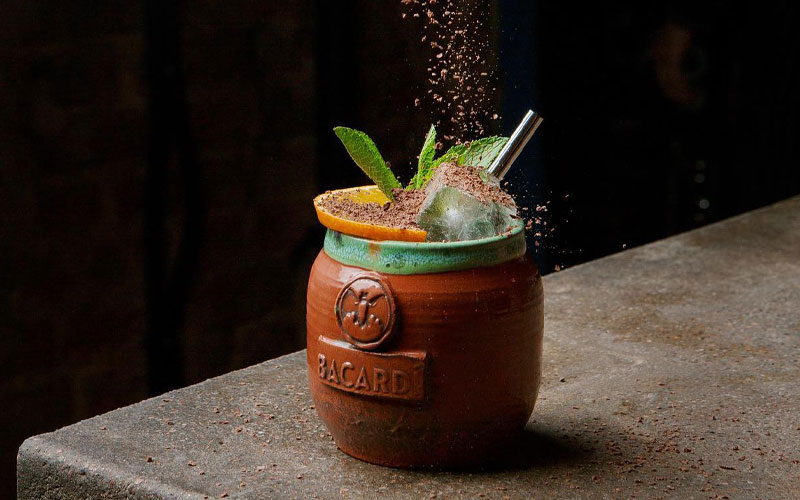 #8 El Copitas, St Petersburg
#8 El Copitas, St Petersburg
Housed in a hidden basement in St Petersburg, El Copitas executes Mexican hospitality from start to finish with welcome drinks, communal seating, and taco creations to go with the bar's newest cocktails. Bringing a much-needed splash of sunshine in this corner of the world, the bar owners also plan to launch El Copitas Apartments in 2022, having bought the apartment above as a solution to noise complaints.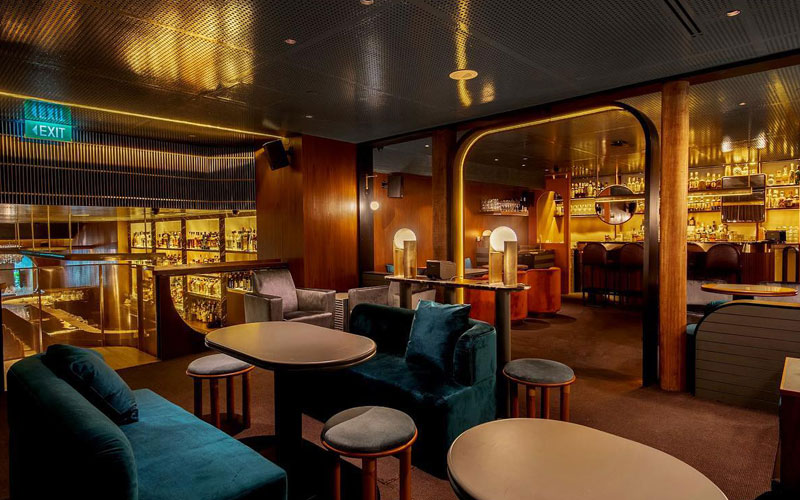 #9 Jigger & Pony, Singapore
#9 Jigger & Pony, Singapore
Topping the many bars in Singapore that made this year's The World's Best 50 Bars list, Jigger & Pony has always brought something different to the table. It's Crystal Ramos Gin Fizz, which takes 72 hours to make, is a crowd favourite, while its line of bottled cocktails, Pony, has been a boozy blessing in these pandemic days. Jigger & Pony's location at the Amara hotel offers a sophisticated setting to match its food and drinks, its two separate spaces and accompanying bars ideal for hosting clientele and events.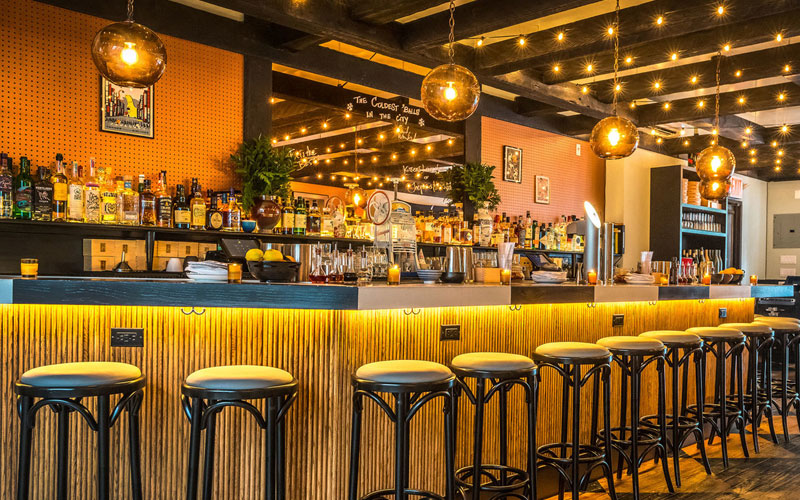 #10 Katana Kitten, New York
#10 Katana Kitten, New York
This Greenwich Village bar's name hints at its concept's hybrid essence, which is described as half Japanese highball bar and half American dive bar. Created by Japanese New Yorker Masahiro Urushido, Katana Kitten offers a quality-driven menu that attracts learned bartenders and common novices alike. Highlights include Japanese seasonal takes on the Old Fashioned, such as this season's Momiji which features shochu and houjicha mixed with maple sugar, spice, and rum.
(Swift left for more)
Here are numbers 11-50:
11. Two Schmucks (Barcelona)
12. Hanky Panky (Mexico City)
13. Insider Bar (Moscow)
14. Baba Au Rum (Athens)
15. Manhattan (Singapore)
16. Atlas (Singapore)
17. Zuma (Dubai)
18. The SG Club (Tokyo)
19. Drink Kong (Rome)
20. 1930 (Milan)
21. Presidente (Buenos Aires)
22. Maybe Sammy (Sydney)
23. Cantina OK! (Sydney)
24. Salmon Guru (Madrid)
25. Handshake Speakeasy (Mexico City)
26. No Sleep Club (Singapore)
27. Camparino in Galleria (Milan)
28. Café La Trova (Miami)
29. Little Red Door (Paris)
30. Dante (New York)
31.Kwānt (London)
32. Bar Benfiddich (Tokyo)
33. Tres Monos (Buenos Aires)
34. Attaboy (New York)
35. Lucy's Flower Shop (Stockholm)
36. MO Bar (Singapore)
37. Sips (Barcelona)
38. Baltra Bar (Mexico City)
39. Sober Company (Shanghai)
40. Tjoget (Stockholm)
41. Epic (Shanghai)
42. Charles H (Seoul)
43. Tippling Club (Singapore)
44. Above Board (Melbourne)
45. Galaxy Bar (Dubai)
46. Re (Sydney)
47. Sidecar (New Delhi)
48. Union Trading Company (Shanghai)
49. Darkside (Hong Kong)
50. Quinary (Hong Kong)
Source: The World's 50 Best Bars