As a spirit, the complexity of whisky has drinkers split into opposite camps. Appreciators relish in the multiple layers and dimensions while novices may steer clear away from intimidation.
Such is the exact impression Aaron Albert, Alicia Tan and Jin Low are trying to dispel with The Whisky Notes (TWN), Malaysia's first whisky subscription service.
"Whisky should be fun and accessible," Alicia tells. "I'm all for people exploring whisky. They shouldn't be intimidated by it. A lot of people have the perception that whisky is a man's drink. It can be a woman's drink, too!"
Together, the three friends came up with a subscription service that sends tasting sets of different whiskies to clients from all walks of life. Whether you're a student looking to explore, a lady looking to deepen her palate or a gentleman looking to diversify, it welcomes you to experiment and familiarise to find your perfect whisky.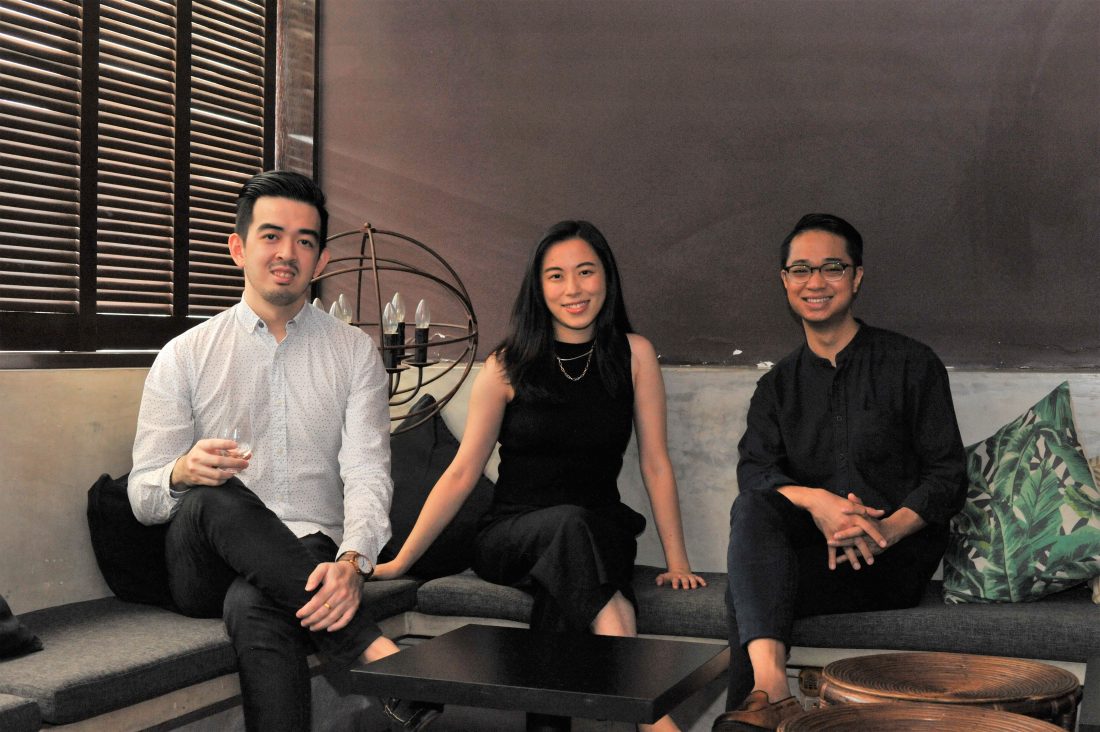 A whisky lesson delivered right to you
Designed as a blind-tasting experience, subscribers are brought through three unlabelled whiskies, curated personally by Aaron, Alicia and Jin.
"Whiskies are made up of six primary flavours," Aaron shares. "That's what we're doing with our set. We'll bring subscribers through the different palates and help them get acquainted with what they like."
After you've tasted it, a QR code leads you to the official TWN website where you are then shown the full description and information of the whisky you've just tried. This covers region, terroir and make, to tasting notes, awards and even a series of fun facts. This is also to prevent any brand biase.
"We have 3 sets on our site right now," Aaron shares. "The first two are what we call classic Scottish malts. These are the OG with a long heritage in Scotland. Then we have the Sipping Eastwards set for people who want to try Asian whiskies. A lot of people don't know that Taiwan and India have their own whiskies, for instance, aside from Japan."
Over the course of your subscription which ranges from three to six months, you'll be brought on a journey to discover the different whiskies from different regions.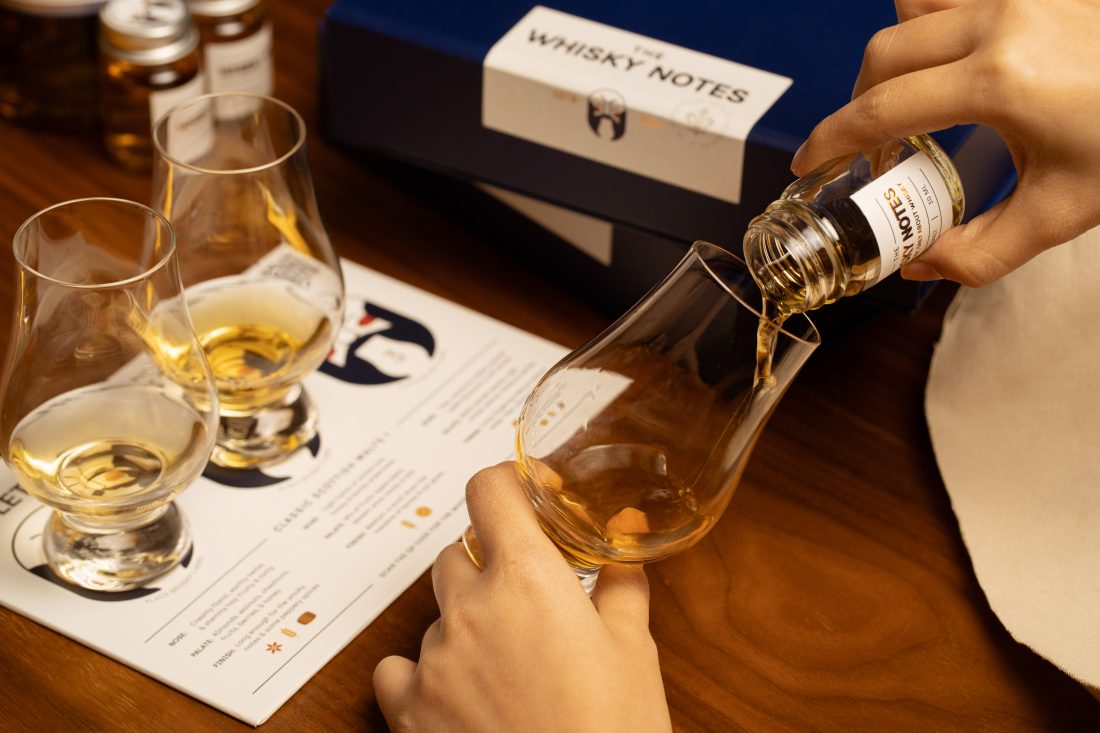 Aaron shares, "We are on a journey where we are trying to introduce at least one tasting set every month. We didn't want to start the business with the paradox of choice, so we just gave them three – two classic single malts and one Asian whiskies. Once we're past that then we'll explore others."
Jin is quick to quip that they will never serve the same whisky in a set twice.
"That's very important because we don't want people to be tasting the same thing since it's a blind tasting," Aaron says. "We don't want our clients to ever feel like they're "done" with our repertoire. The world of whisky is large enough that we can take our customers on a long journey without any repeats."
Jin adds, "Moving forward for our individual tasting sets, we're looking for a theme for each set. It could be a particular brand, it could be how different wood casks affect the whisky flavour or how the water affects it as well."

Whisky for everyone
While TWN also offers the option to buy a full bottle on their website should you fall in particular love with any bottle, its main objective remains on education.
"Our focus is really on education," Jin expounds. "We just want to get as much liquid as possible for our customers to try and be educated on whiskies."
Each set is personally curated by the three friends, and they are adamant to serve only whiskies they've tried.
With Alicia's penchant for salty and peated whiskies, Aaron's favourite of sweet sherry whiskies and Jin's choice of nutty and oily expressions, clients can always be assured of diversified options to try and expand their whisky knowledge on. Beyond Scotch and Asian whiskies, TWN's offerings also includes bourbon, rye and more, so long as it piques the founders' interest.
"We discover new whiskies though resources online and also by going to bars a lot," tells Jin. "We're very involved in the whisky community. We're always talking to people and learning about what's new."
Whether you're a novice, intermediate or expert whisky appreciator, The Whisky Note hopes to live up to your expectations with its catchphrase: "We make it easy to find your perfect whisky."
Subscribe to The Whisky Notes at the official website here. Stay up to date by following their Instagram account here.
Photos: The Whisky Notes