It appears that Kim Jones looked to the universe for his artistic inspiration, as his sixth haute couture collection for Fendi features everything cosmic, with details of wearable lingerie. The Fendi Couture Spring/Summer 2023 was a collection of neutrals and silver gowns that flowed down the runway. There were also details of laced bras with silk drapes, tulle and delicate beading that brought elegance to each piece.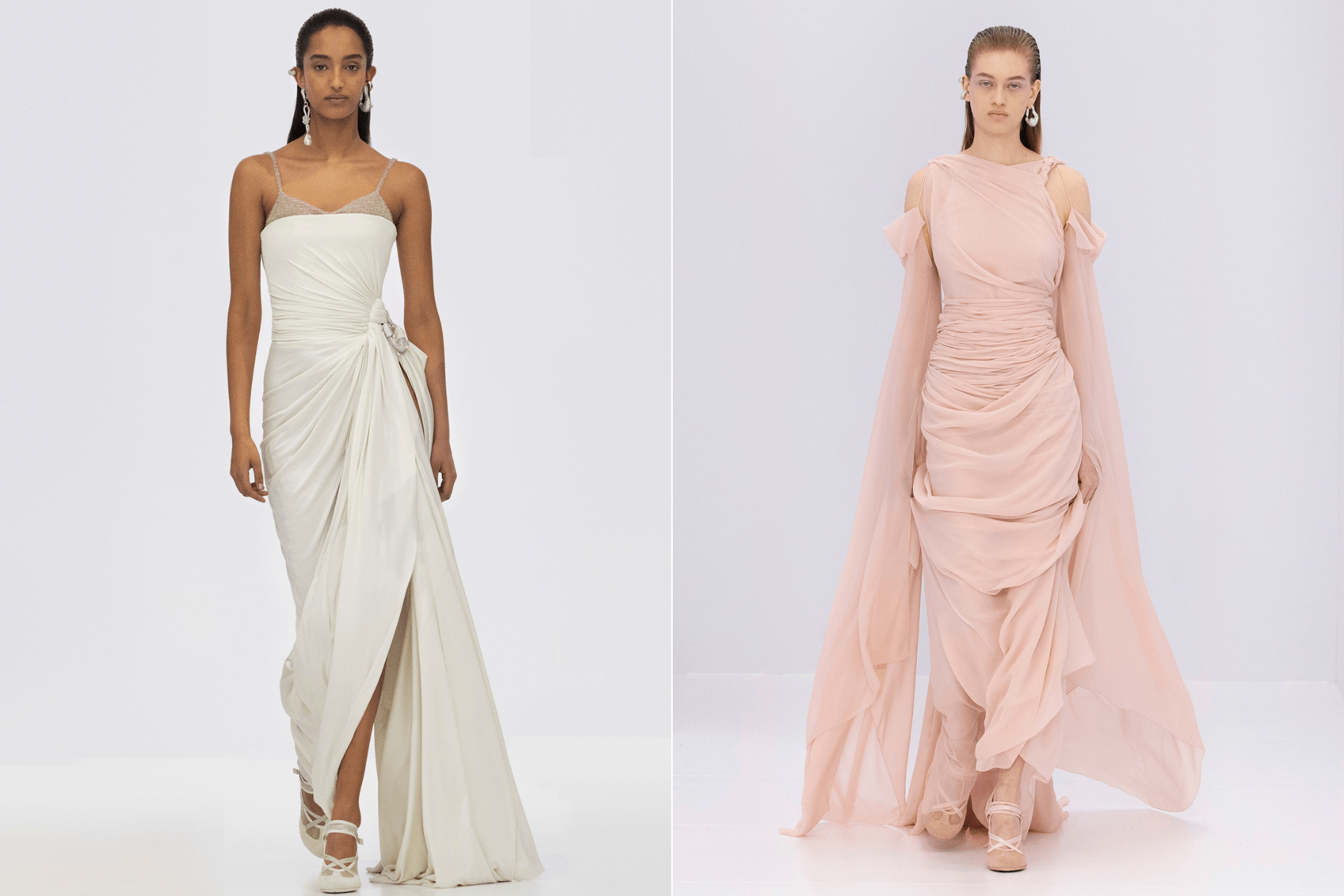 "This season, I wanted to concentrate on the techniques and craft of couture, with the lightness, fluidity and attitude of today," says FENDI Artistic Director of Couture and Womenswear's Kim Jones. 
"It's a celebration of the ateliers and the craftspeople who realise these garments, the intense work and emotional commitment to each piece that exists for both maker and wearer, and how the intimate traditions of the couture are both living and breathing. The collection is an inner world made into an external one – both figuratively and literally – with a sense of underwear becoming eveningwear."
The collection showcased Jones' approach to silhouettes, using the same strapless column gown with different couture embellishments, like layers of sequins or intricately woven lace patterns. Some featured dramatic fluid layers of fabric while others highlighted crystal buckles that hold the drapes together.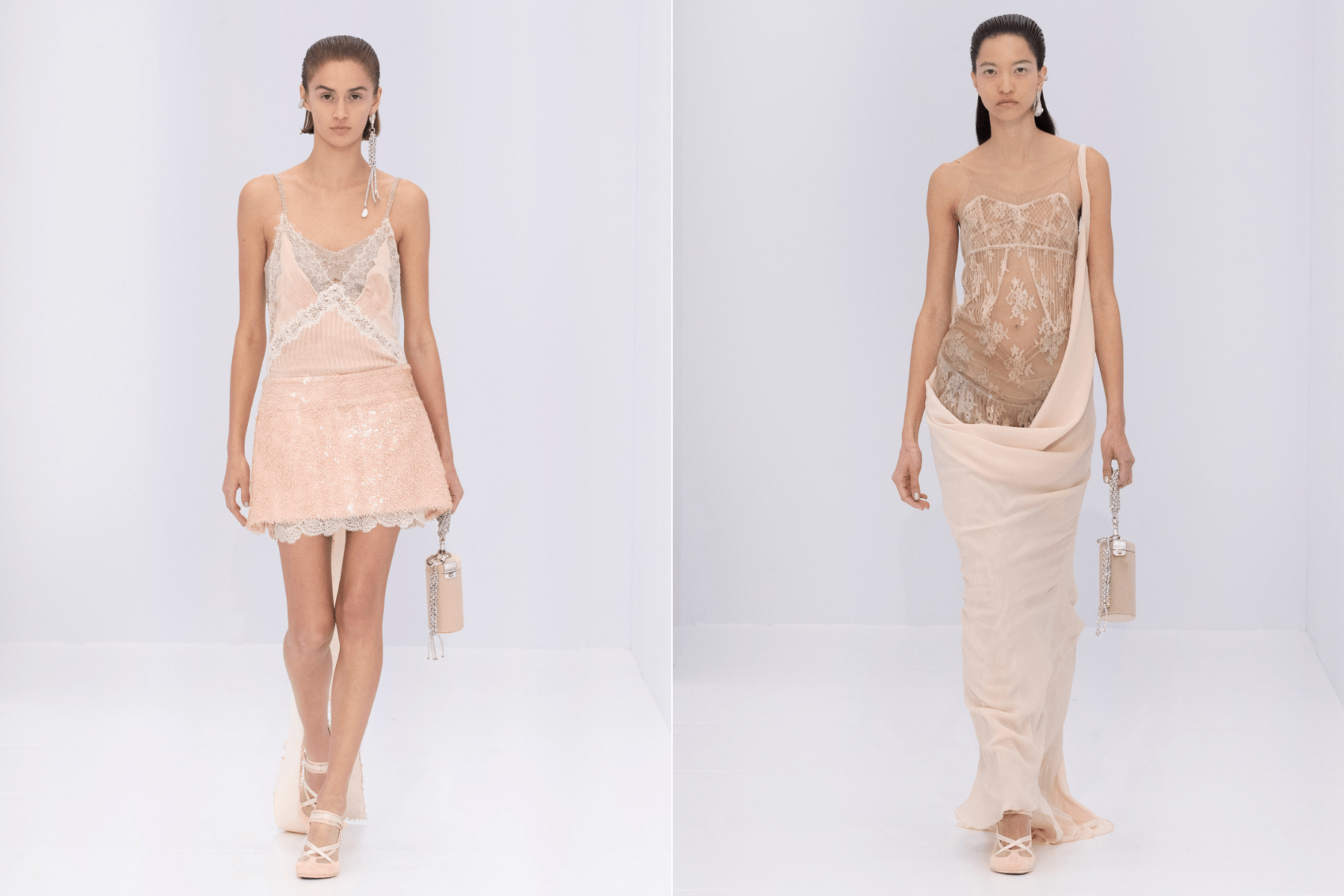 With the masterful craftsmanship of the FENDI ateliers, the collection boasts soft motifs of metallic leather lace. It's made with soft and flexible leather with lace-like cut-outs and an inset with lace intarsias and paired with their corresponding ensemble underwear.
For more information on the collection, visit Fendi. For a complete look at the Fendi Couture Spring/Summer 2023, swipe through the gallery below: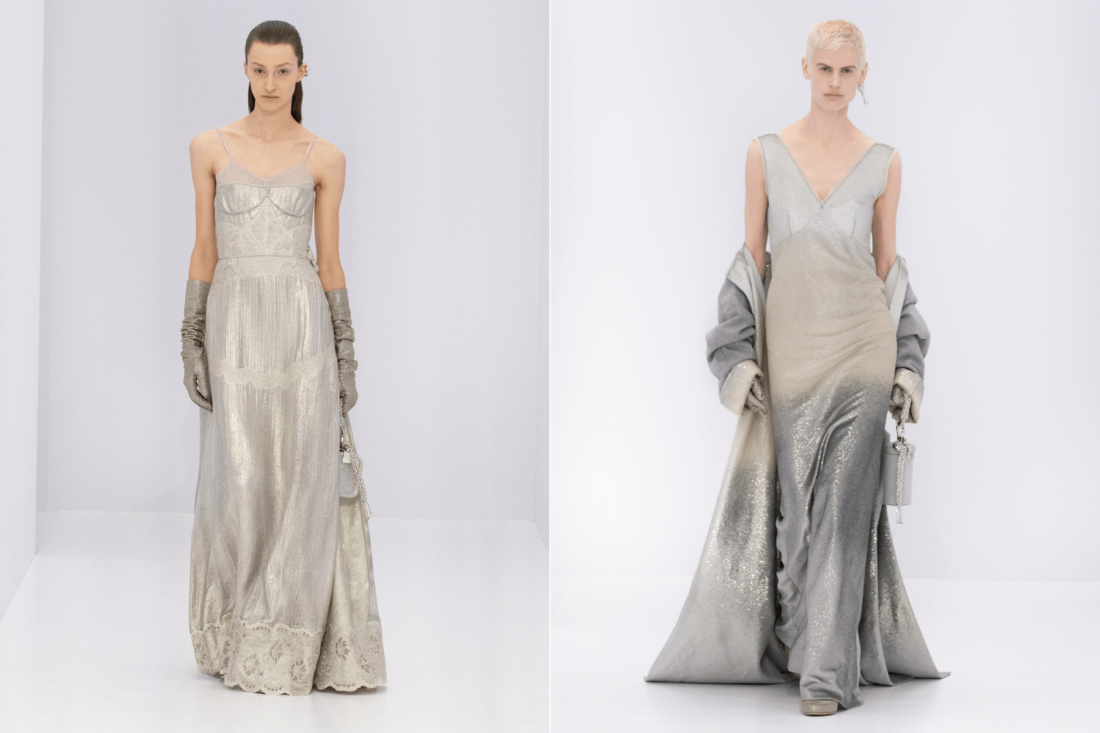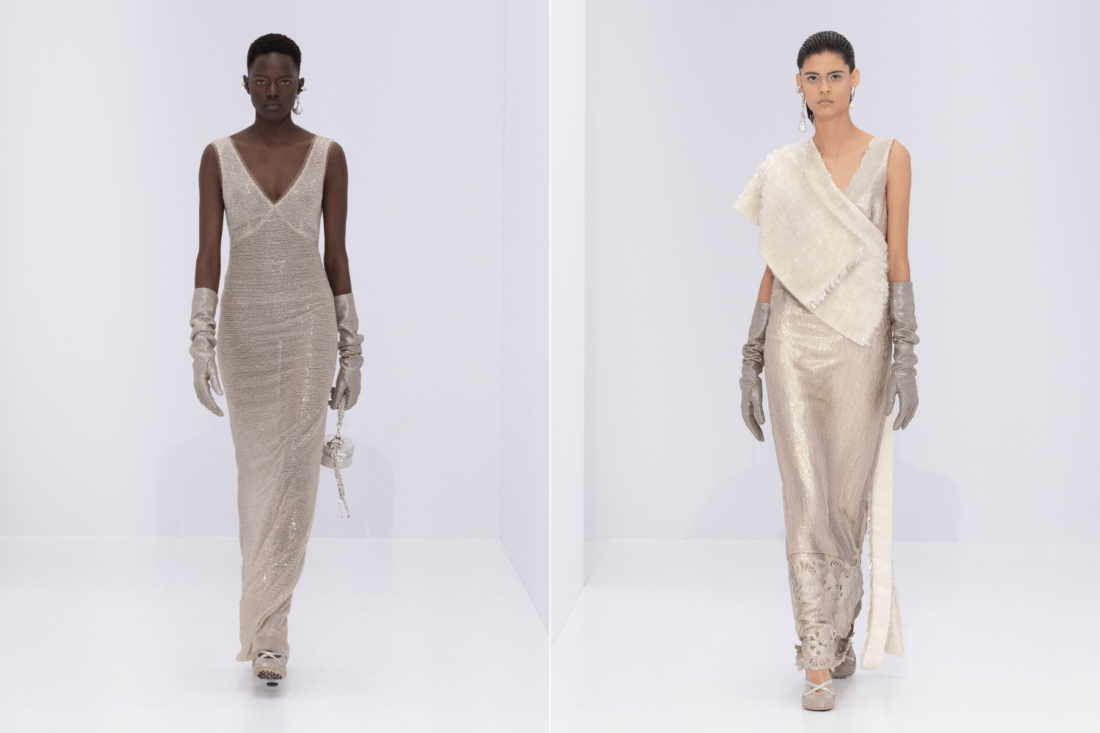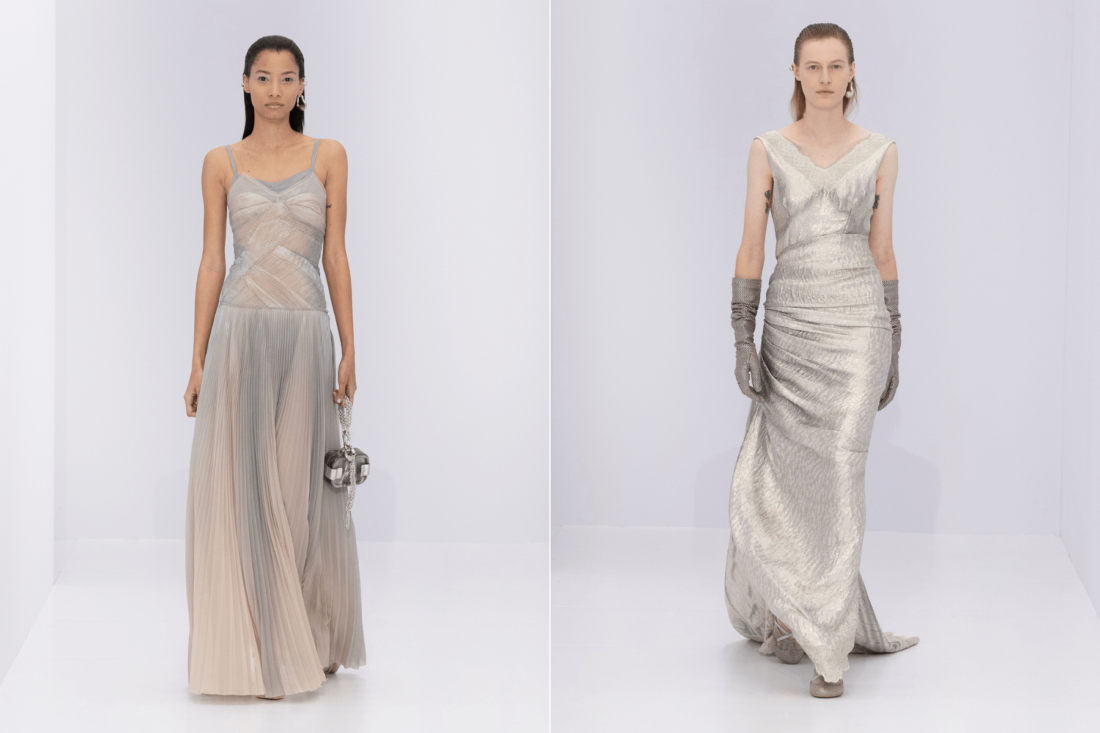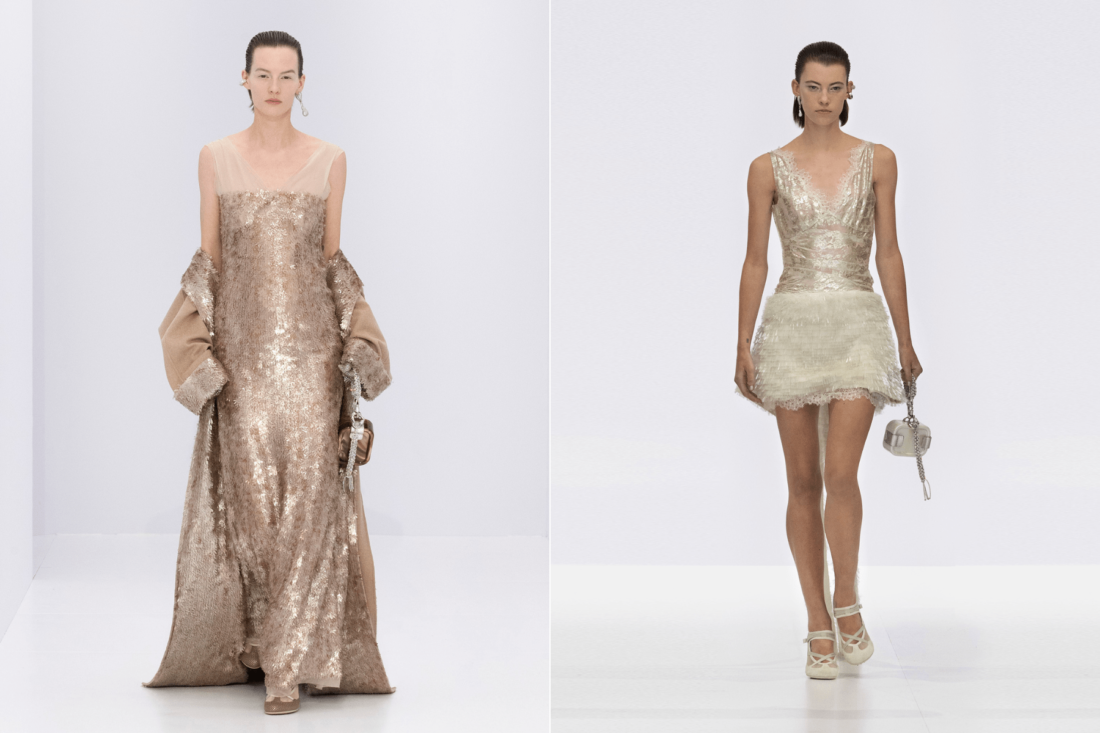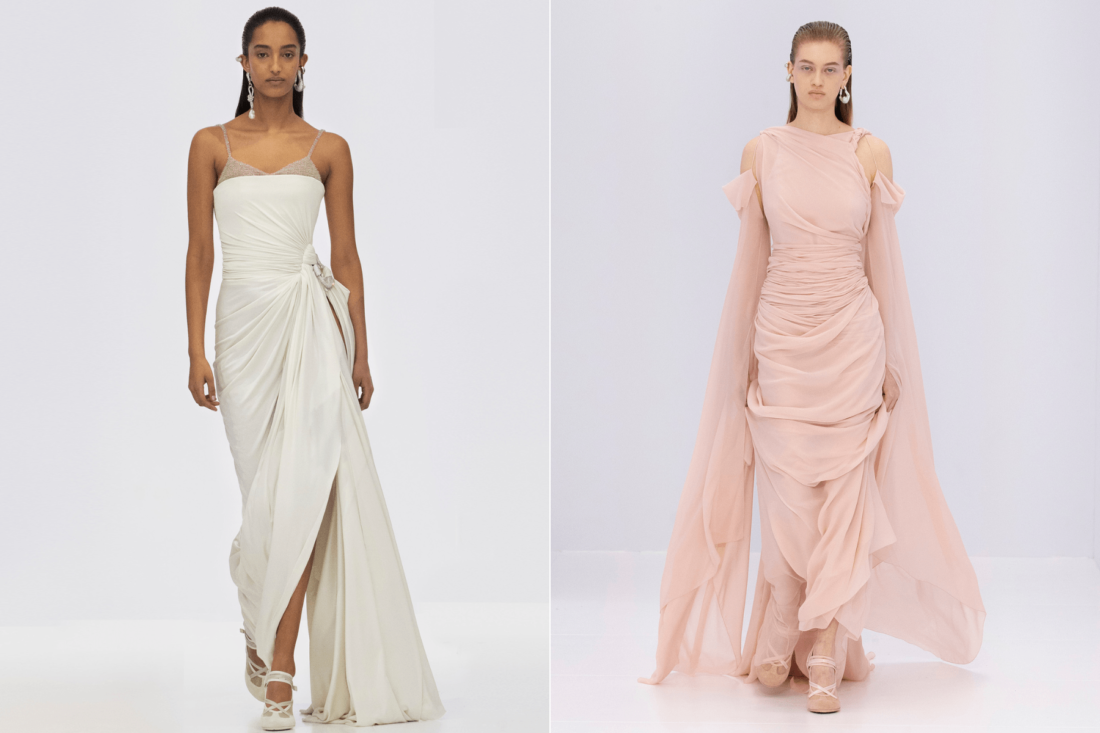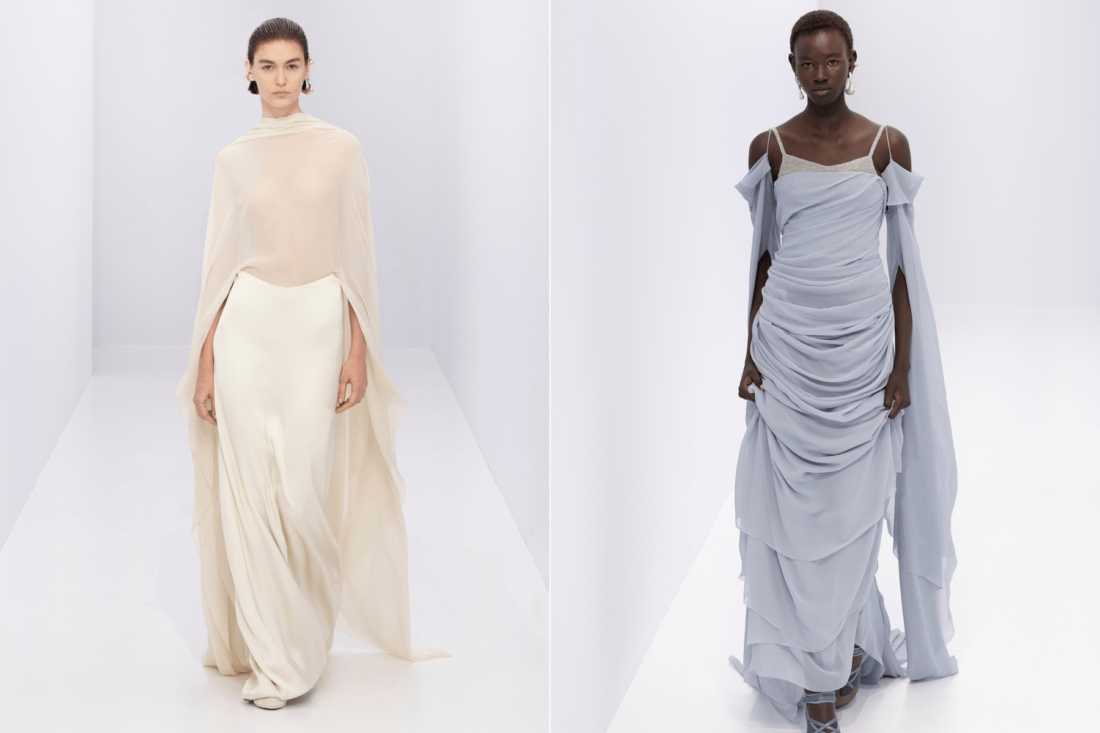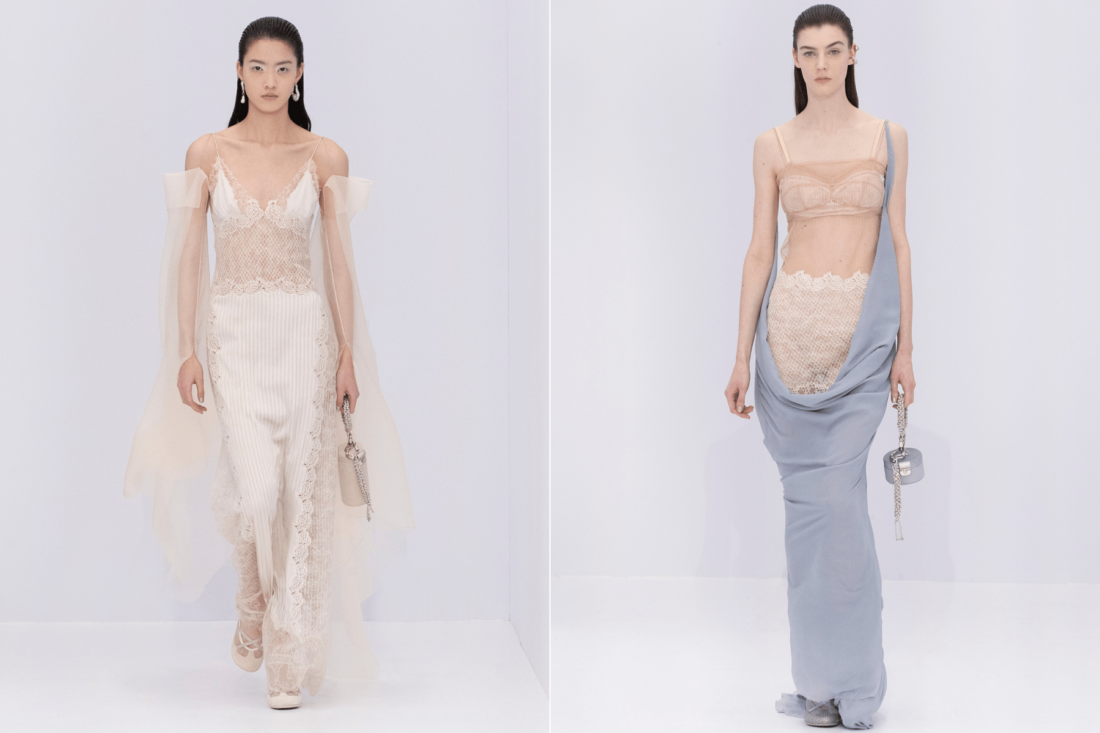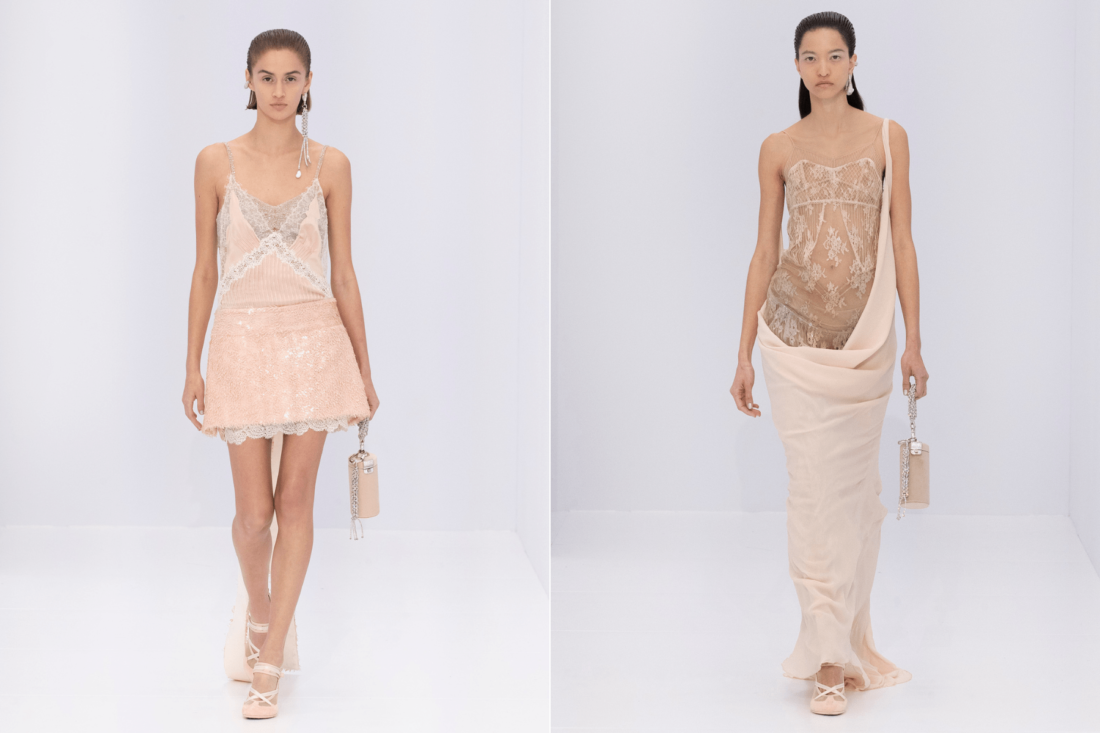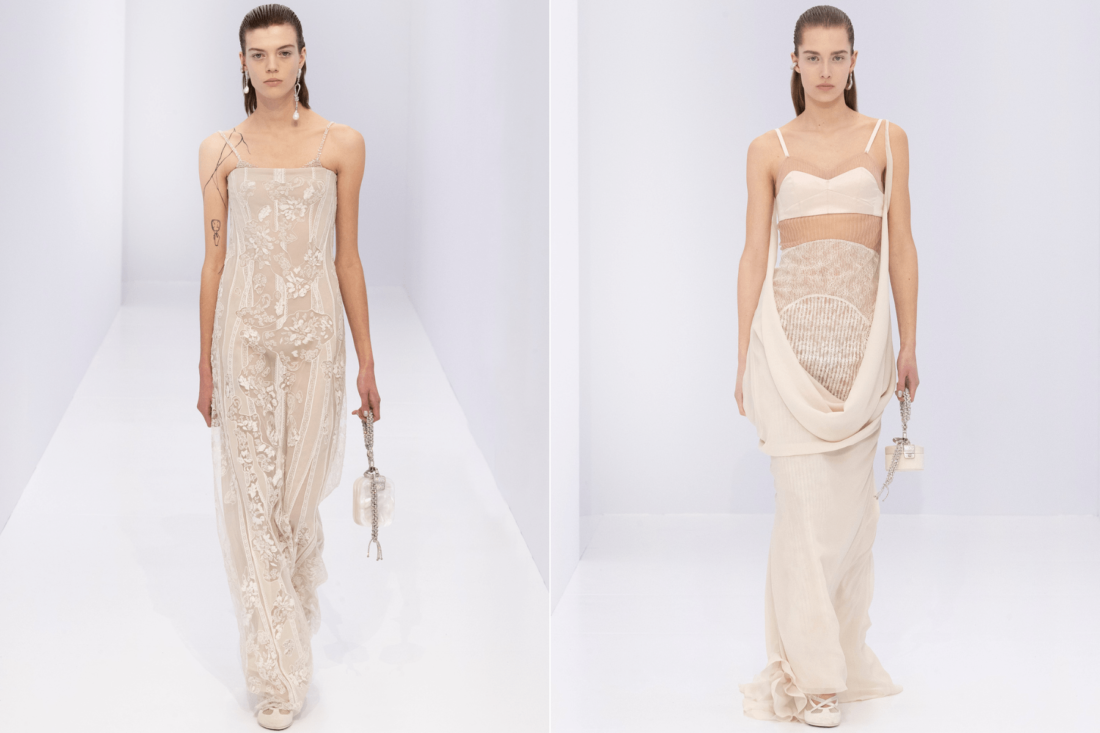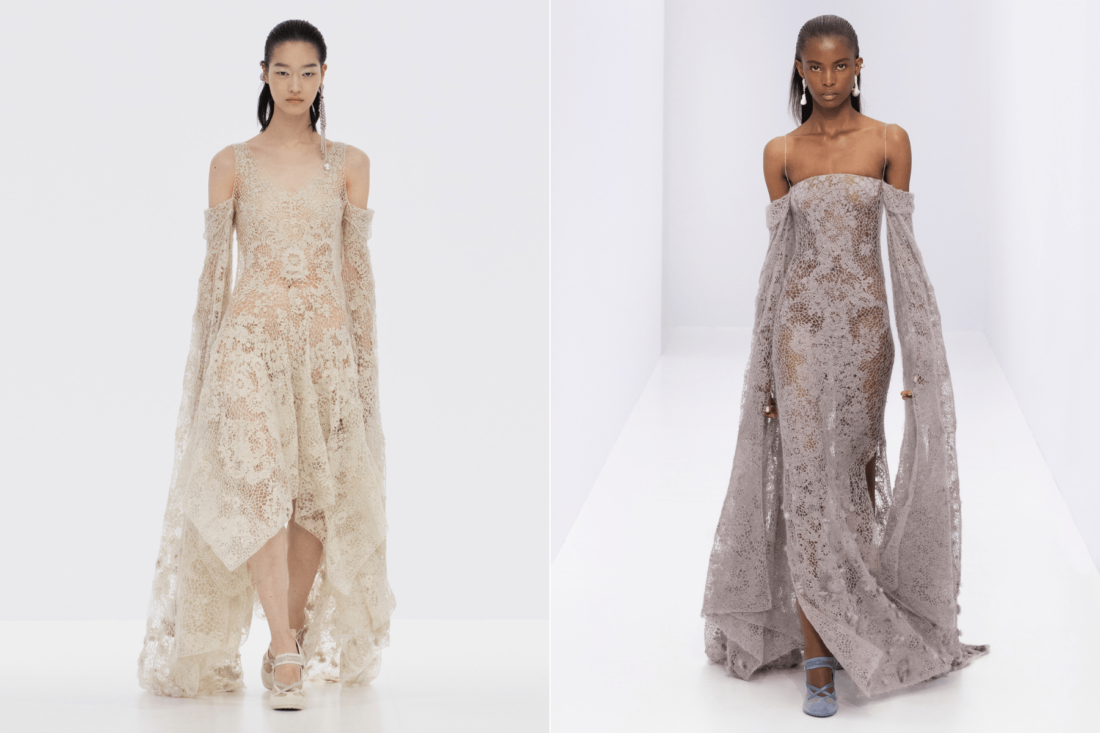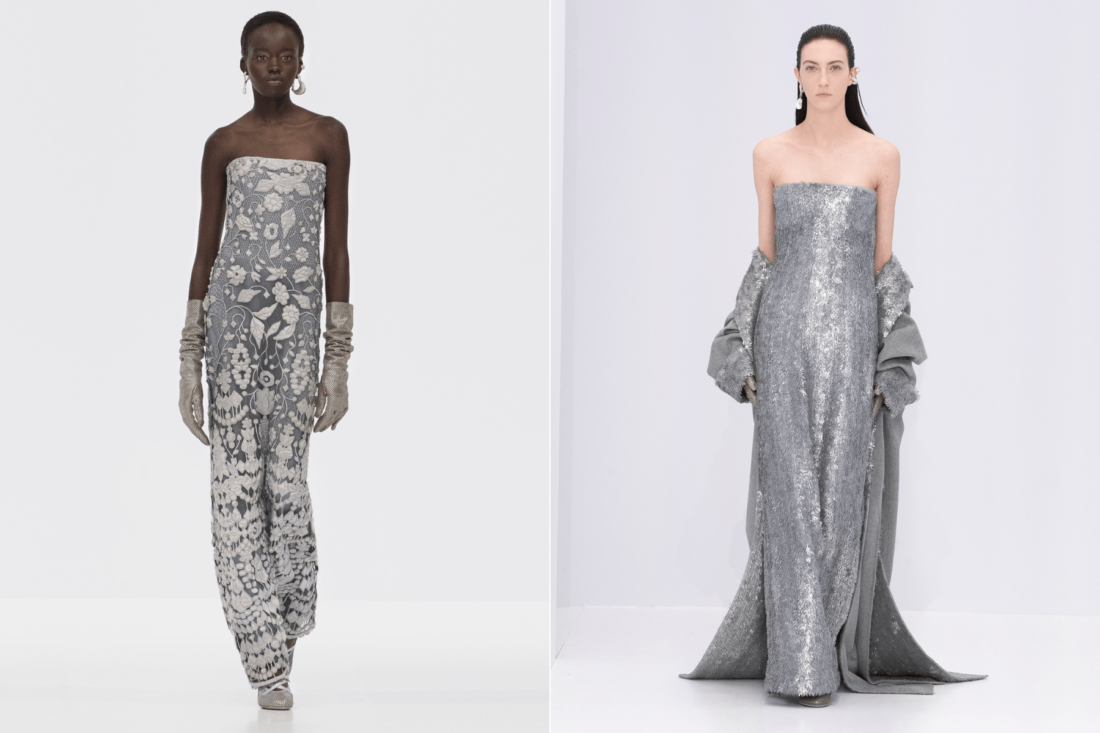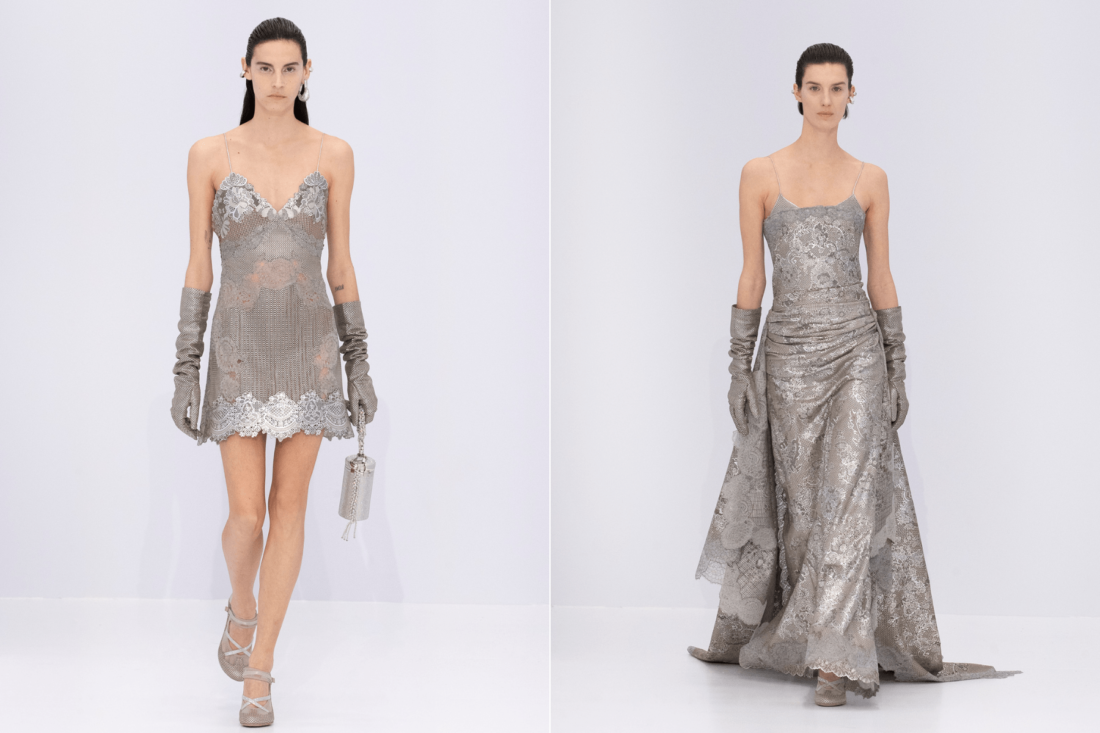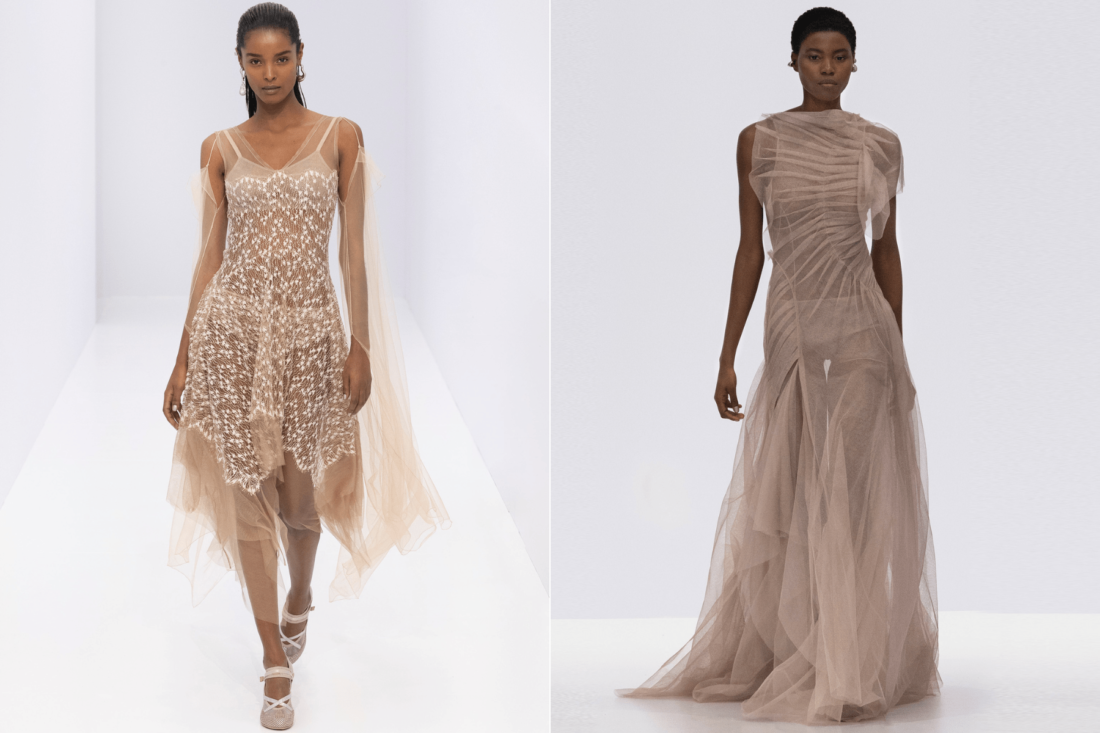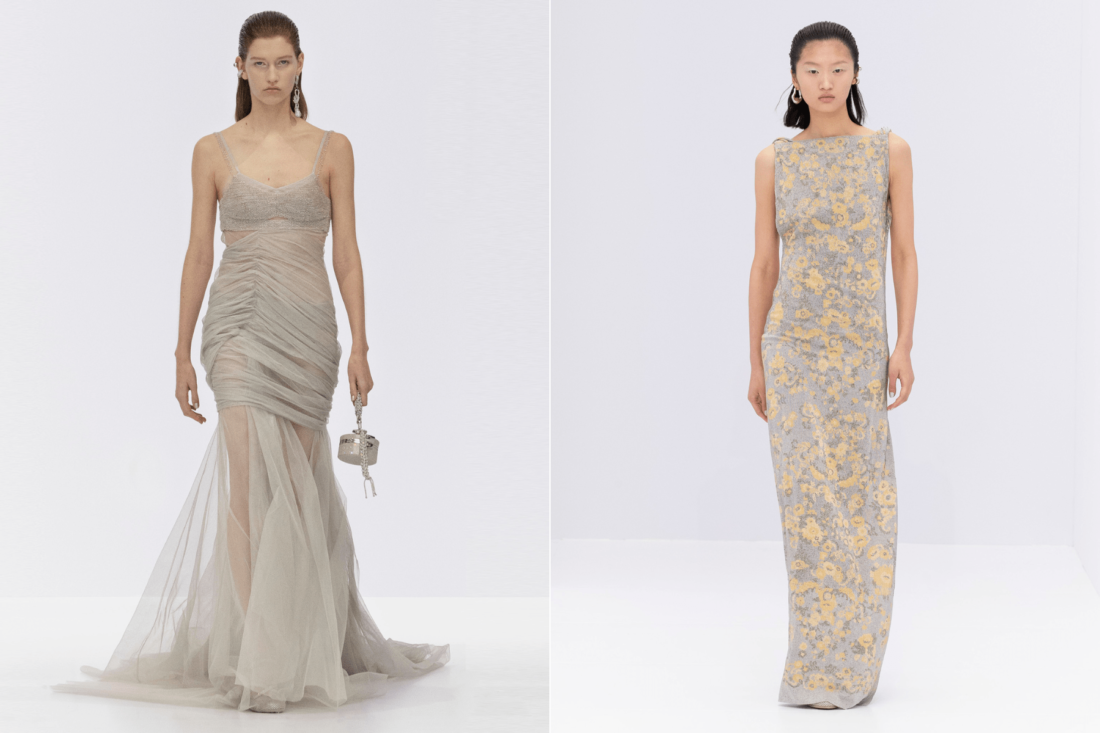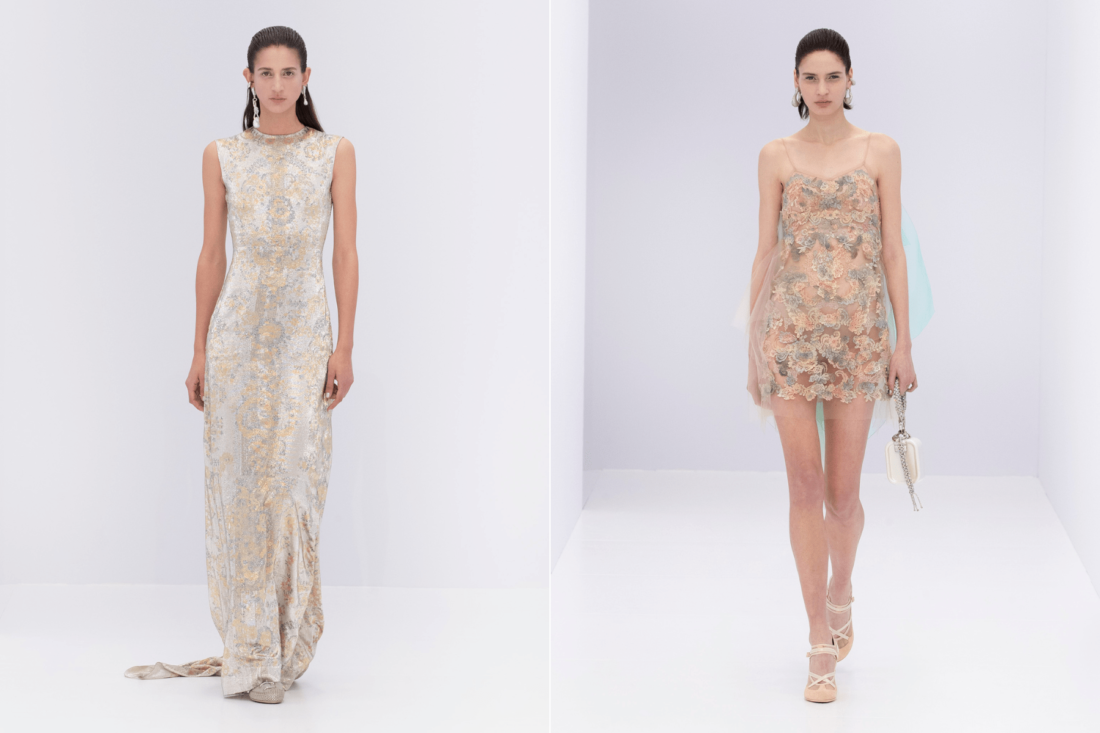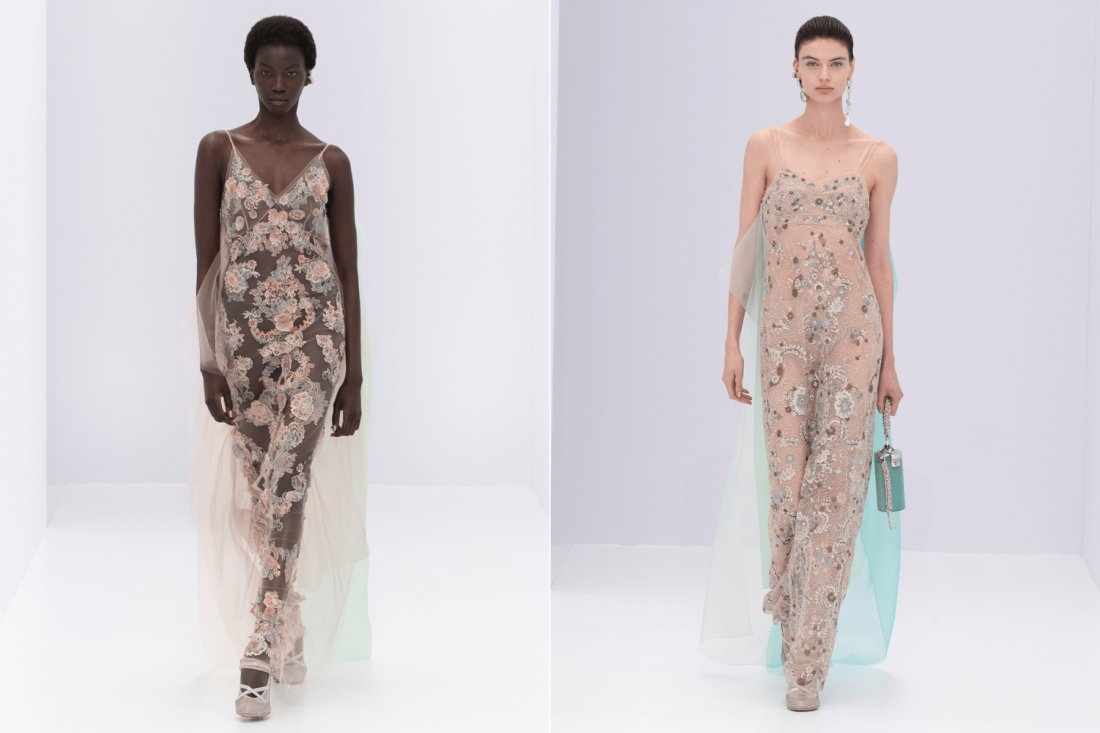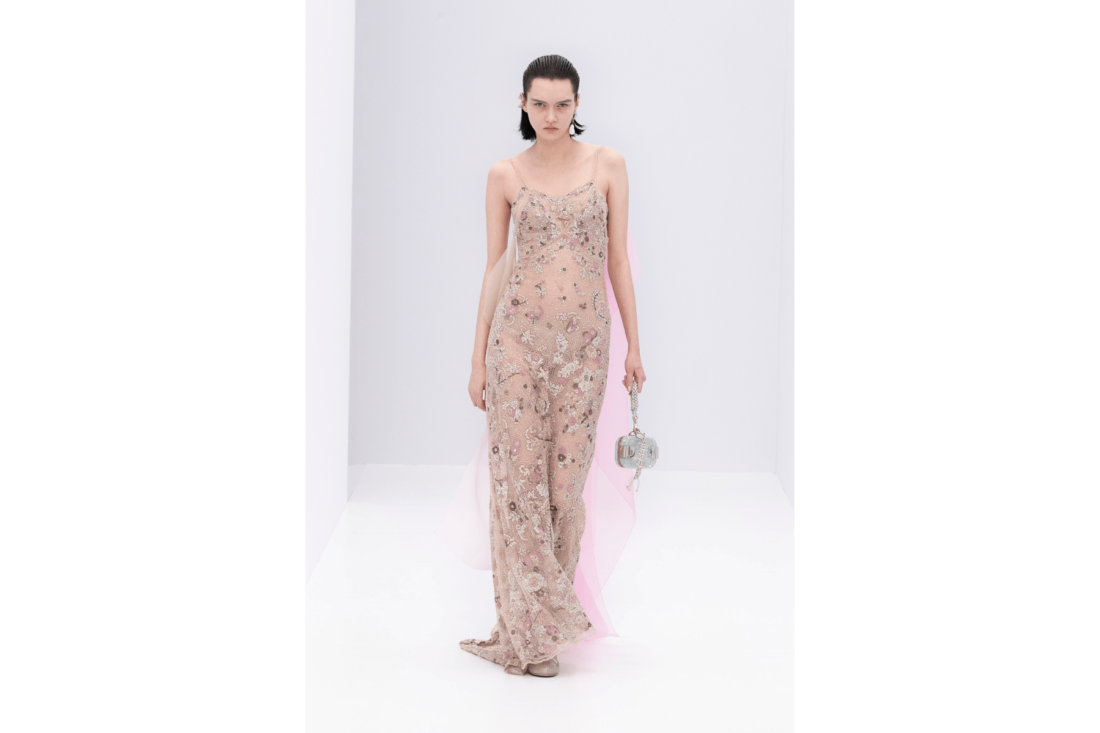 (Swipe for more)
Photos by Fendi.