EDITION Hotels proudly announces its partnership with the world-renowned sustainable chef, Josh Niland, to lead the signature restaurant at The Singapore EDITION. As an acclaimed Australian restaurateur, multi-award-winning chef, and author, Chef Niland promises to bring his globally recognised passion for seafood to the hotel's dining experience.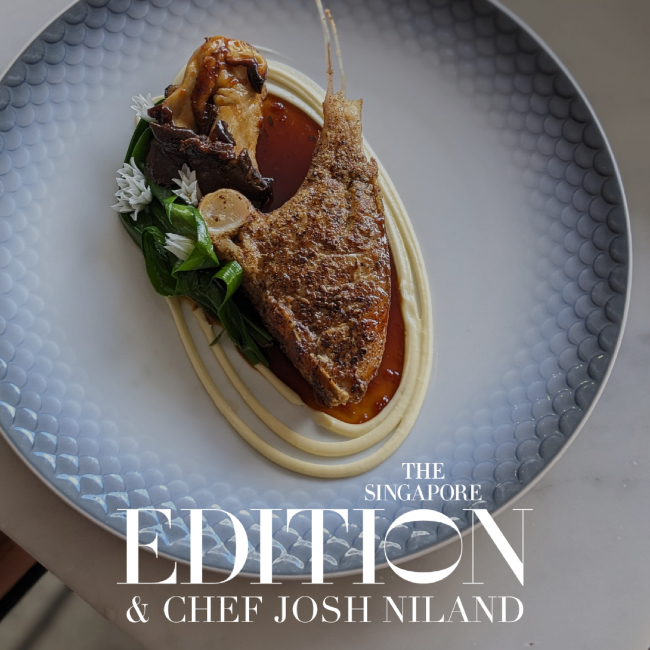 With a focus on creating a circular economy within the restaurant and lobby bar, Chef Niland's ethically sourced seafood concept will be a first for him outside of Australia. The restaurant will showcase a sustainable, modern-age, seafood-focused steakhouse, complemented by sensational meat and vegetable dishes. 
Chef Niland's revolutionary approach to cooking, transporting, aging, and storing fish has earned him a place among the greatest chefs in the world. Having worked at some of Sydney's finest restaurants and the UK's legendary three Michelin starred The Fat Duck, Chef Niland opened his first restaurant, Saint Peter, in Sydney with his wife and business partner Julie Niland in 2016. 
The Singapore EDITION's signature restaurant will reflect Chef Niland's passion for seafood and his commitment to sustainability, while offering guests a truly unforgettable dining experience.