It's Sunday, February 19th 2023, and some of the biggest names in the film industry have arrived in central London to celebrate the BAFTA 2023 awards. A-listers arrived in the most exquisite dresses and wrapped in eye-catching jewelleries. 
The event featured a lot of gleaming jewellery and jaw-dropping stones, but Catherine, Princess of Wales' £17.99 Zara earrings were among the most talked about accessories of the night, along with pieces from Bulgari, LV, Tiffany & Co. and Chopard. 
However, we can't help but notice a number of celebrities who accessorise their gowns and suits with little blue ribbons. Jamie Lee Curtis, Cate Blanchett, and Angela Bassett were spotted donning the pins to show their support for refugees worldwide. The significant statement item was given by the UN refugee agency itself. 
Witness the night's most glittery and glamour accessories, as stars appeared in both vibrant colours and subtle neutrals.
Michelle Yeoh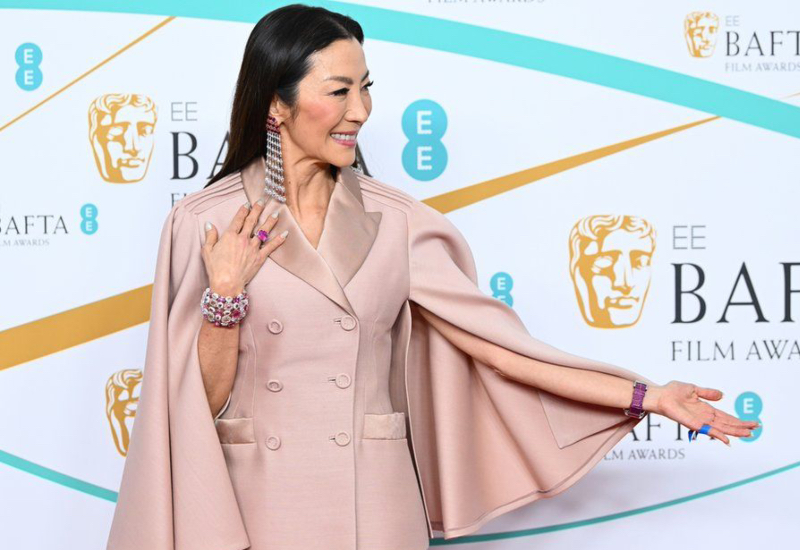 Michelle Yeoh wears a set of beautiful pink stones from Bond Street's Moussaieff. She accessorised with an outstanding natural Burma pink sapphire ring and diamond earrings. For her wrists, she chose a pink sapphire and diamond bracelet along with a diamond-encrusted wristwatch from luxury watchmaker Richard Mille.
Lily James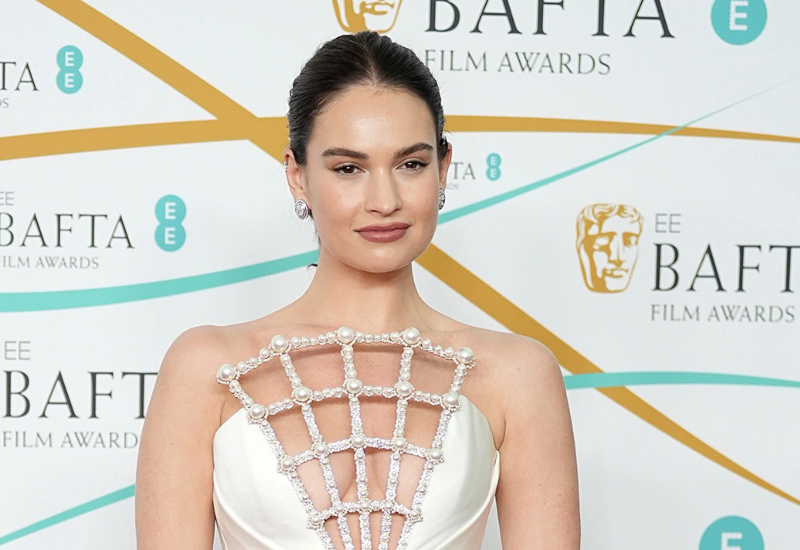 British actress, Lily James picked Bulgari, to combine high jewellery earrings in white gold with a coordinating ring.
Sheila Atim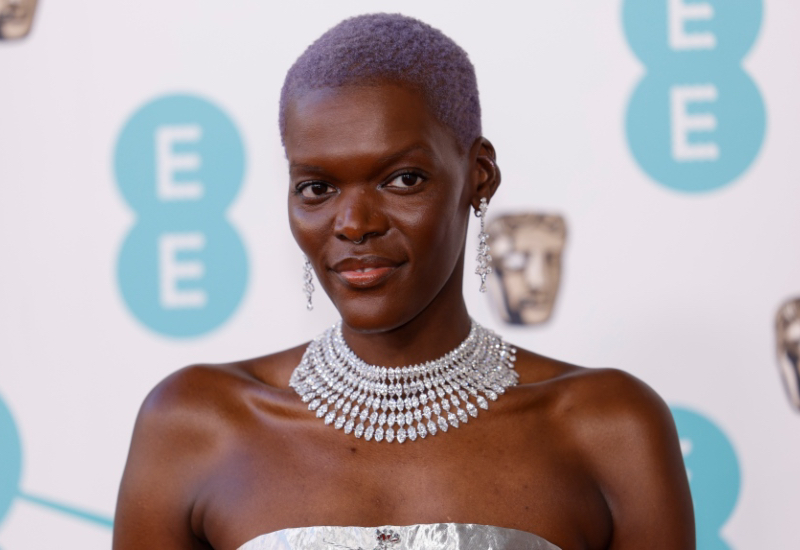 Sheila Atim steals the show in a glittering silver Prada gown, matching opera gloves, and stunning Chopard jewellery.
Jung Ho-yeon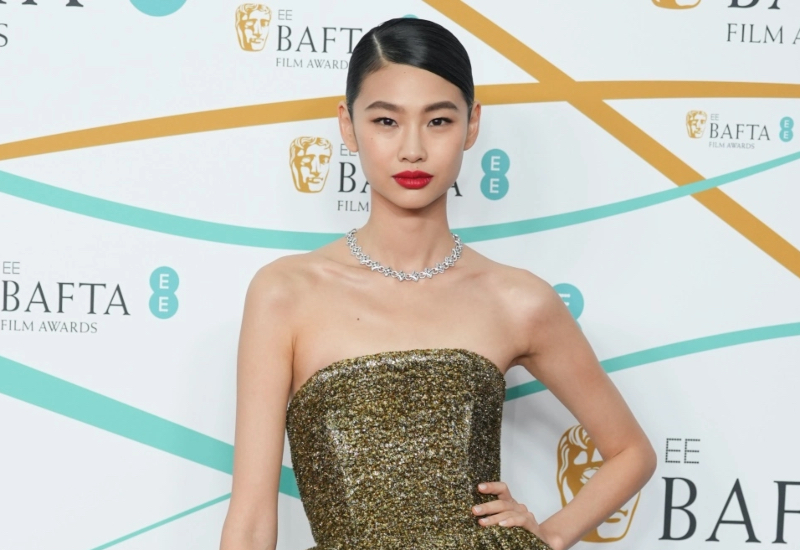 The Squid Game star arrived at the event rocking a flowing Louis Vuitton gown, a matching diamond Vuitton collar necklace, and a red lip.
Cate Blanchatt 
Aside from spotting a blue ribbon signalling her support for the world's refugees, Cate Blanchatt also chose to cover her neck with a string of Louis Vuitton High Jewellery necklace. 
Ellie Goulding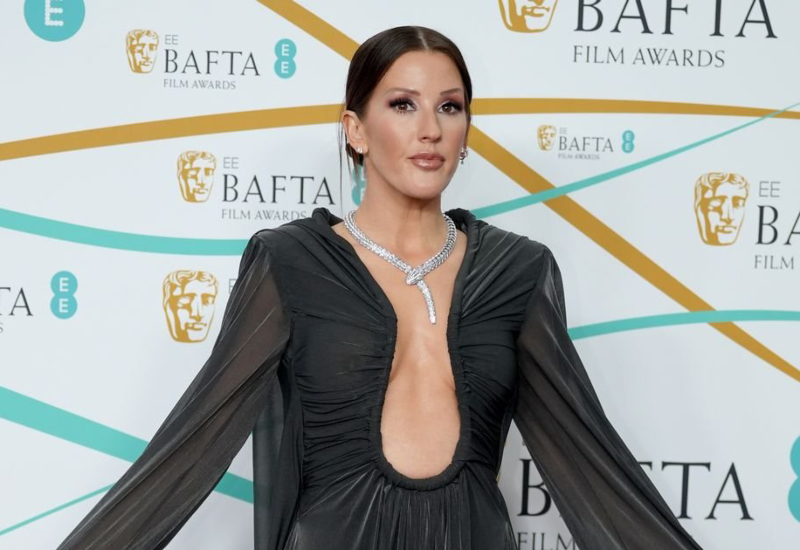 Ellie Goulding wore a white diamond Serpenti collar necklace by Bulgari, which happened to be the night's official jewellery partner.
Florence Pugh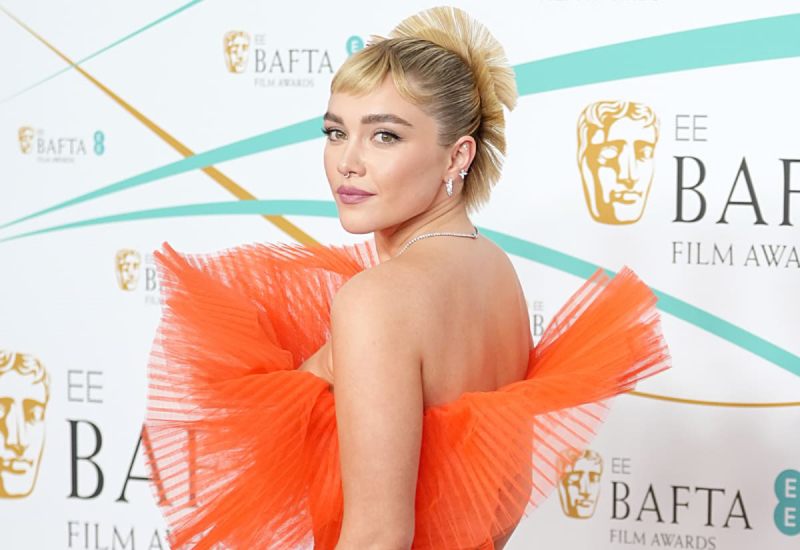 Florence wore Tiffany's 'Victoria' necklace, rings, as well as Tiffany's Inside-Out Hoop Earrings.
Kate Middleton, Princess of Wales

Catherine, Princess of Wales, dazzled in an all-white floor-length gown and black elbow-length gloves, as well as a stunning pair of copper-coloured floral cascade earrings from Zara, which cost only £17.99.