When it comes to the Academy Awards, there has never been a shortage of glamorous looks from A-listers. This year's champagne carpet beauty trends emphasize sleek hair, glossy waves and classical red lips. It's refreshing to see how they manage to pay homage to the traditions while incorporating contemporary elements in a way that leaves no stone unturned. 
From sleek chignons and messy buns to sky-high updo, these are all the best hairdos we love from the 2023 Oscars' champagne carpet. 
Danai Gurira
Danai Gurira's sky-high updo is a show-stopping look. The dazzling silver headband is a great hair accessory that adds to the glam factor of her appearance.
Michelle Yeoh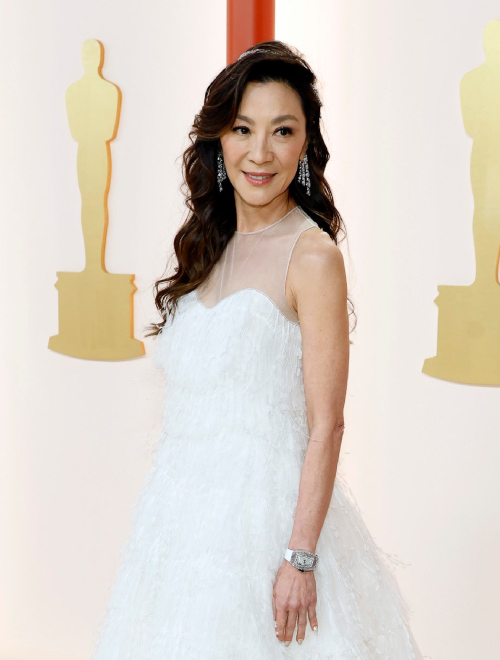 Michelle Yeoh looks like an angel in her crystal headband, which complements her loose locks cascading down her back.
Jessica Chastain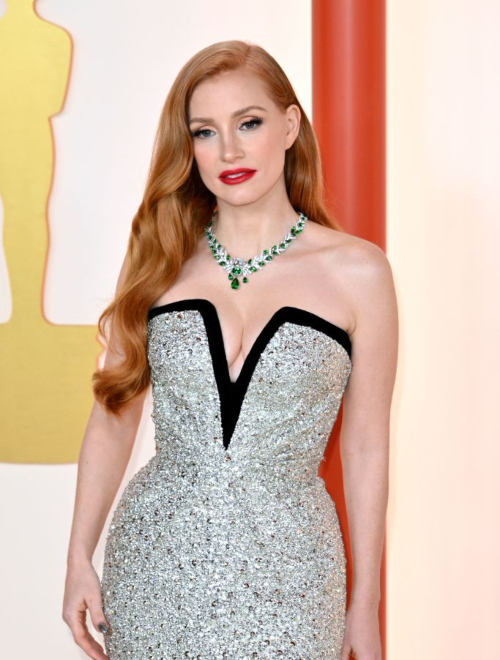 Jessica Chastain turned heads on the red carpet when she opted to embrace Old Hollywood wavy hairstyle with stunning siren-red lips.
Angela Bassett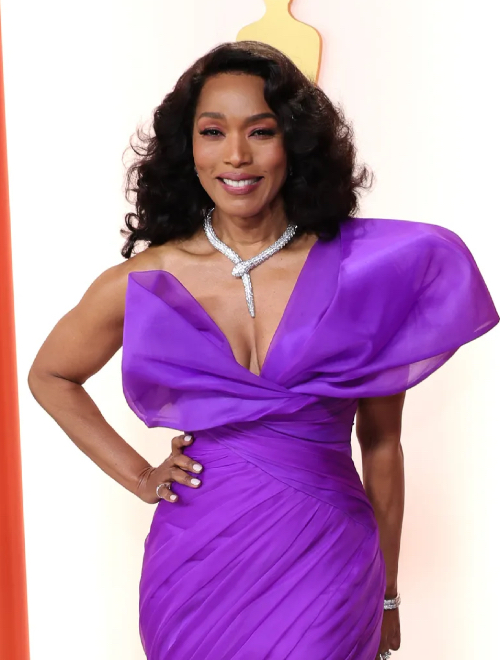 Angela Bassett chose loose wavy hairs to pair with her mauve eyeshadow and lipstick. The word ''beauty'' is an understatement to describe this actress. 
Mindy Kaling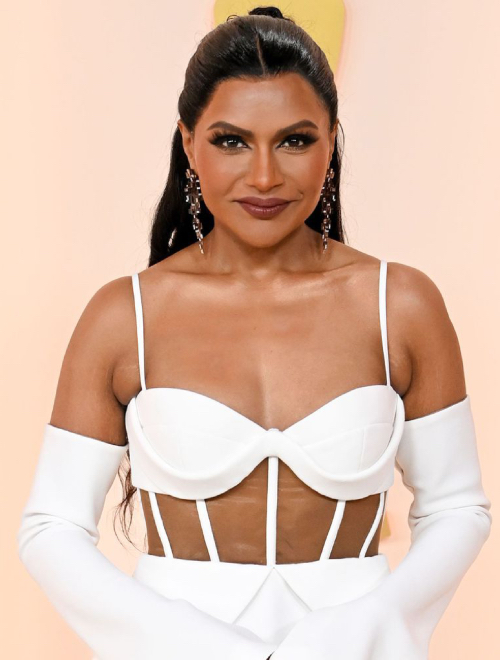 A slicked-back half-up hairdo was ideal for highlighting Mindy's fluttery lashes and burgundy lipstick.
Florence Pugh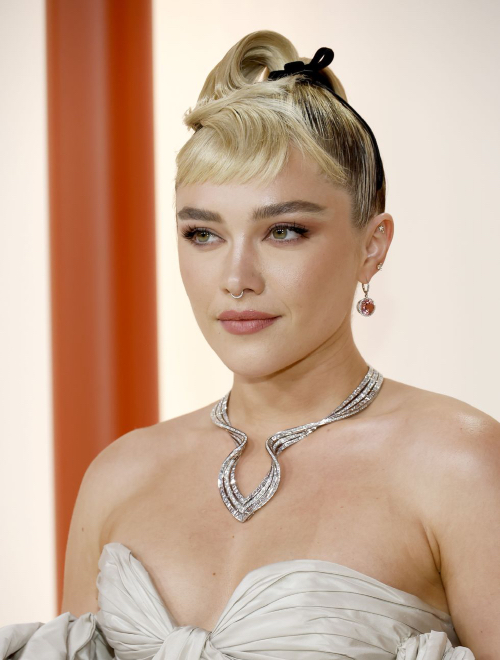 Florence Pugh makes us want to try tying a black ribbon around our ponytail in an instant. 
Cara Delevingne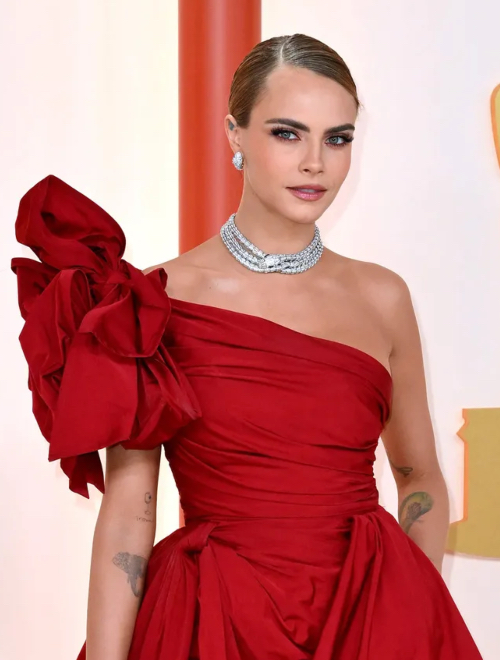 With just a sleek chignon and bursts of berry-pink makeup, the model cum actress looked radiant on the red carpet. 
Rihanna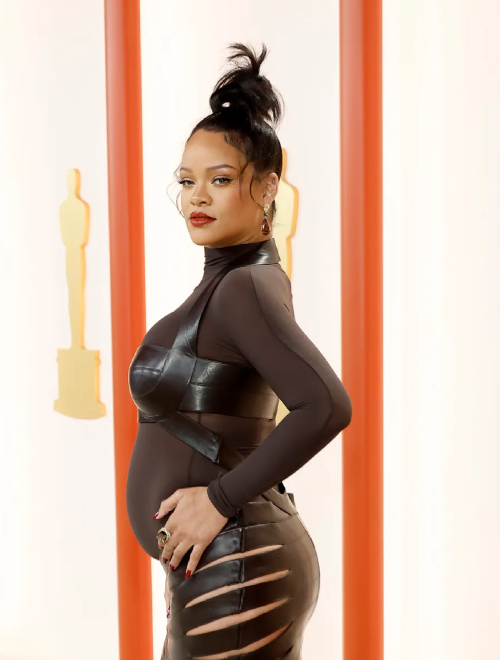 This unkempt top knot successfully exudes elegance. When paired with a crimson lip and blood red nails, Rihanna owns the night. 
Hong Chau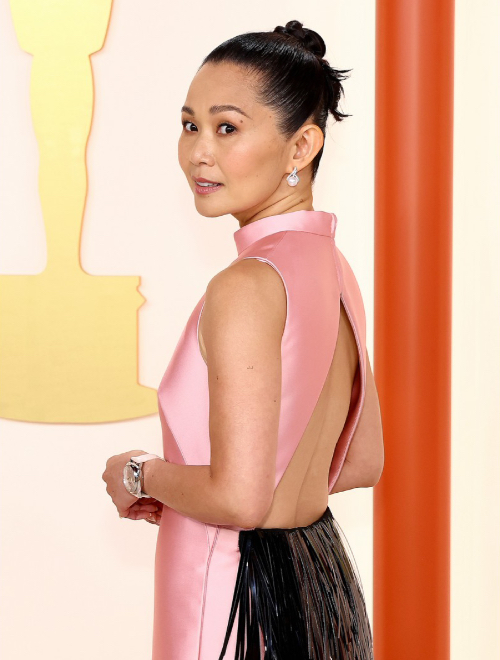 A touch of pink lipstick and a stunning slicked-back chignon perfectly complements the actress's pink Prada gown.
Ana de Armas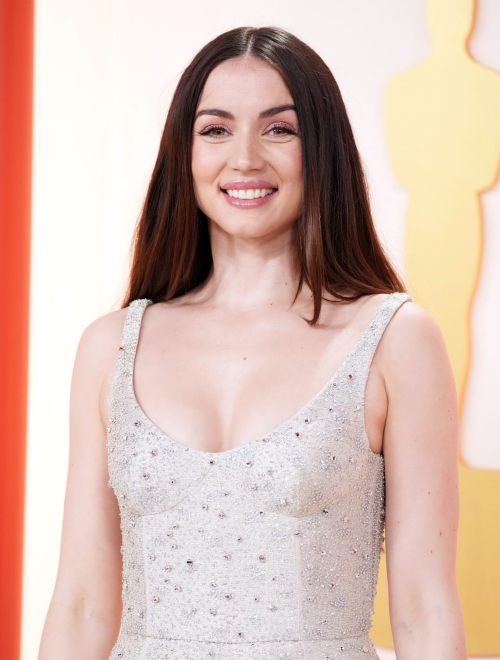 No one does a smooth, sleek hairstyle like Ana de Armas. She reflects the hairdo with a dewy skin and juicy, shimmery pink lips. 
Michelle Williams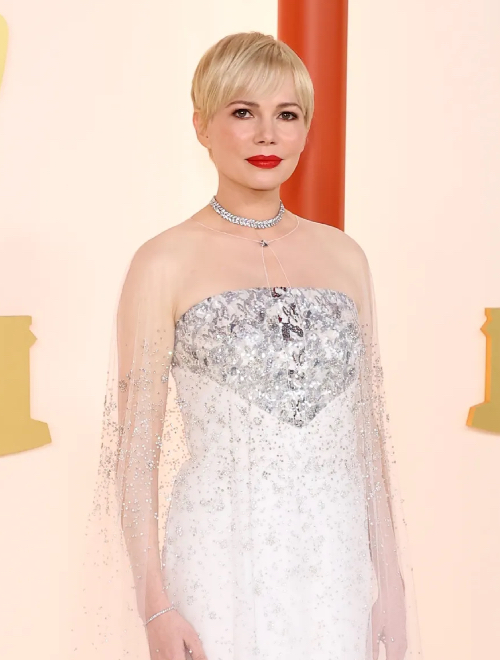 Michelle Williams drew hair inspiration from her own beauty archive, reintroducing one of her hallmark hairstyles: the pixie crop.