The Batman returns.
The first official teaser trailer for Matt Reeves' The Batman has officially been unveiled, giving DC comic geeks and movie buffs a first peek at Robert Pattinson as the Dark Knight.
The Batman marks the DC Comics character's first solo feature since Christopher Nolan's critically-acclaimed Dark Knight trilogy. The film is slated to release in October 2021, after being pushed back from the initial release date June 21, 2021 due to shutdown in production brought on by the COVID-19 pandemic. While the film is currently still in production, Reeves has enough footage compiled from seven weeks of filming to put together the teaser trailer with Nirvana's 'Something in the Way' playing in the background.
With (only) more than a year to go until we're actually able to see the real thing, here's what what we can expect from The Batman based on the newly released teaser. So far.
A darker side of Batman (and no, we don't mean his Death Stranding-esque eyes)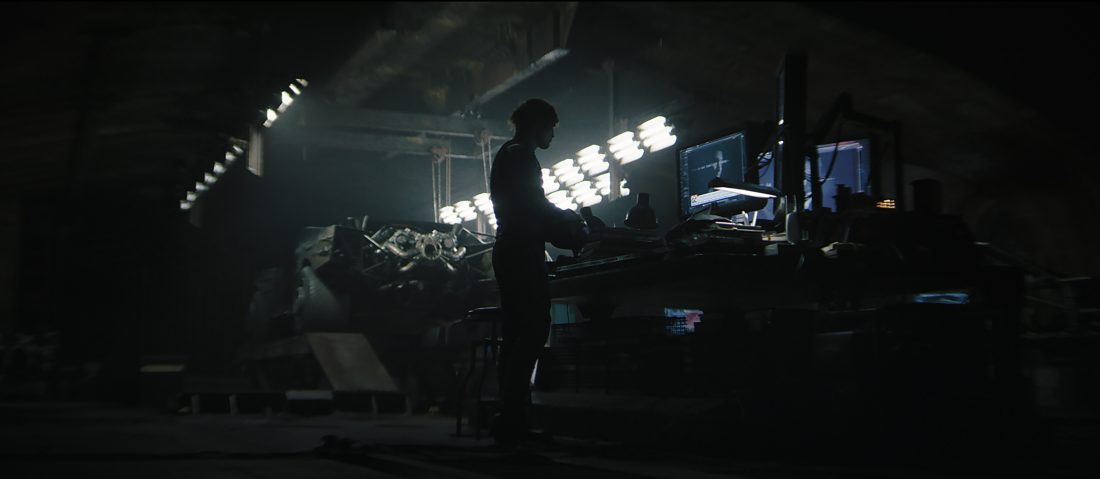 According to director Matt Reeves, the story is described as "noir-driven", with Batman "investigating a particular case that takes us out into the world of Gotham". The film takes place about two years into Bruce Wayne's side hustle as Batman, and will feature a take on the Caped Crusader that's more emotional riveting, while highlighting his role as "the world's greatest detective" – the latter which we haven't been able to see in previous iterations.
In the teaser, we also get a look at Batman viciously pummelling a thug into the ground after being asked by one of the latter's comrades: "what the hell are you supposed to be?". After delivering several more-than-crunchy punches, he replies in his signature raspy voice: "I am vengeance." While Batman has always been portrayed as a fighter for justice, this one line takes an interesting and unexplored turn – acknowledging the character as someone who seeks revenge for his parents' demise. This particular scene also gives a taste of just how dark and brutal Robert Pattinson's Batman can be – since the act of continuously beating a criminal or thug down is considered out of character. However, this shocking little detail just brings more intrigue to the already highly-anticipated film.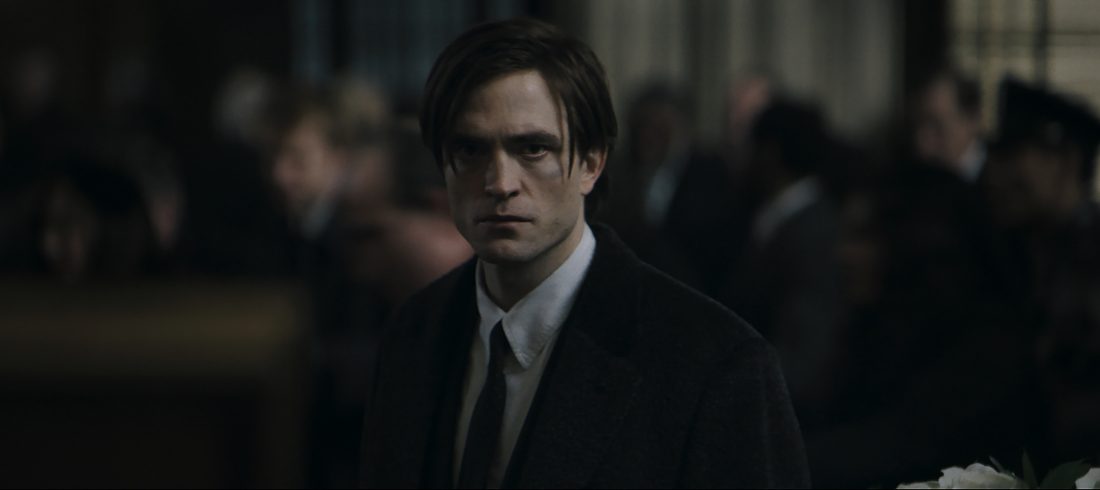 We're also looking at probably a new take on the Bruce Wayne character. Reeves seems to have done away with the typical classy, sophisticated, well-kept persona that actors like Christian Bale, Val Kilmer, Michael Keaton, George Clooney, and even Ben Affleck have portrayed previously. Instead, we see the billionaire a bit more weary, a tad rough around the edges, and a touch unkempt.
"I was like, look, there have been some great Batman films and I don't want to just make a Batman film," Reeves told The New York Times in April. "I want to do something that has some emotional stakes. My ambition is for it to be incredibly personal using the metaphors of that world."
Don't expect an origin story though (as if that hasn't been overdone already), as Reeves has already debunked rumours that the film would be an adaptation of the popular Batman: Year One story by Frank Miller earlier this year.
Batman and Co.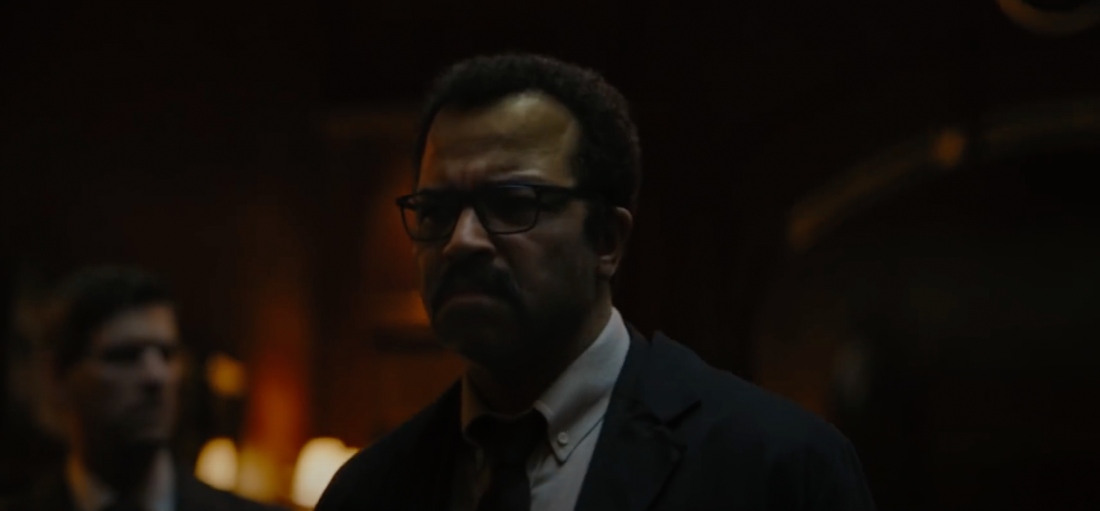 In January 2020, Warner Bros. Pictures released the official cast list for The Batman, confirming the actors and actresses playing the film's supporting characters.
The trailer introduces Westworld star Jeffrey Wright as Commissioner Gordon, who we quickly see in the opening. While we have yet to have a peek of Bruce Wayne's butler and no.1 ally, the inimitable Alfred Pennyworth will be played by the performance-capture king himself, Andy Serkis. It'll certainly be tough to move on from Michael Caine's portrayal of the character, but we're feeling optimistic about Serkis taking on the role given his impressive film credentials.
Just like how this film revolves around the early stages of Batman's career, the criminals of Gotham will also be portrayed as still coming into themselves. Colin Farrell will play Oswald Cobblepot a.k.a Penguin, Paul Dano as Edward Nashton a.k.a Riddler, and Zoë Kravitz takes on cat burglar Selina Kyle a.k.a Catwoman.
The Batmobile gets a reboot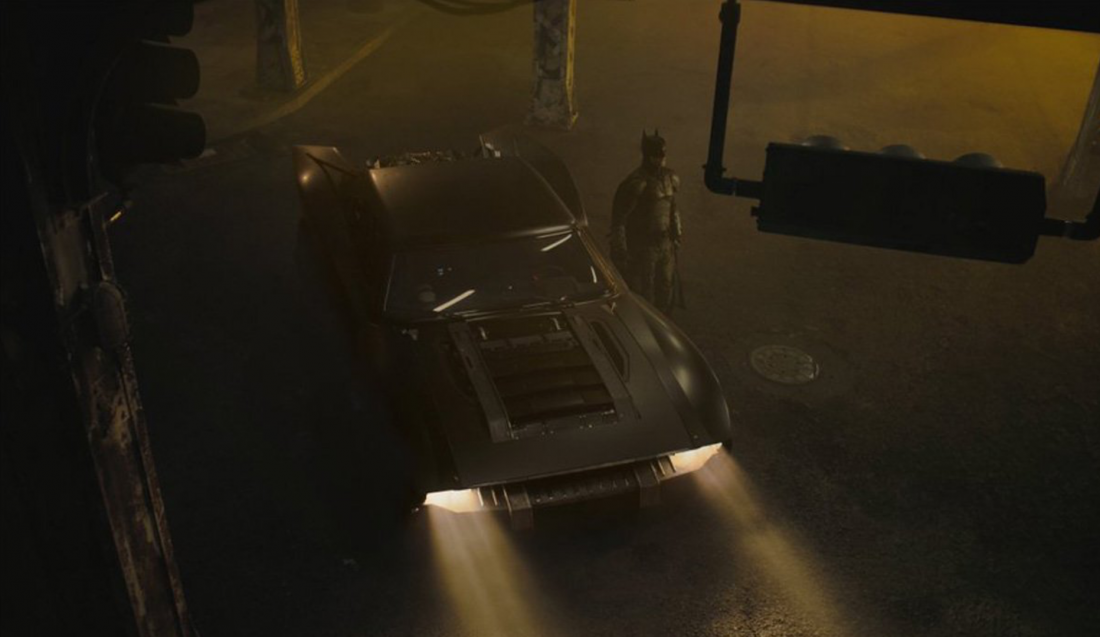 The Batman teaser trailer also gives us a glimpse of the new Batmobile in all its muscly glory. It's definitely a far cry from the Tumbler in The Dark Knight trilogy and the winged Batmobiles from the '90s films. The build is reminiscent of a Mad Max muscle car, with a gnarly V8 engine at the back. Based on photos of the concept model by Jeff Frost, a mysterious orange glow can be seen from front to back, possibly hinting at an otherworldly power source. It's the Batmobile after all, you can't expect Batman to fuel his ride with some Petron Blaze 97.
All in all, while The Batman looks like it isn't positioning itself as an ear-splitting blockbuster, it does promise some fans something they've been yearning for since the '90s – basically a Batman film that doesn't bank on the most epic superhero moments.
Photos: Warner Bros. Pictures