The Makers Project highlights The Balvenie's commitment to the highest calibre of craftsmanship by recognising the dedication, imagination, heart, and talent required to create remarkable works of art. With this, The Balvenie and renowned local designer Fern Chua have collaborated to offer an artwork titled "Freedom and Fluidity", alongside limited edition artist gift sets that come with The Balvenie DoubleWood 12 and The Balvenie Caribbean Cask 14.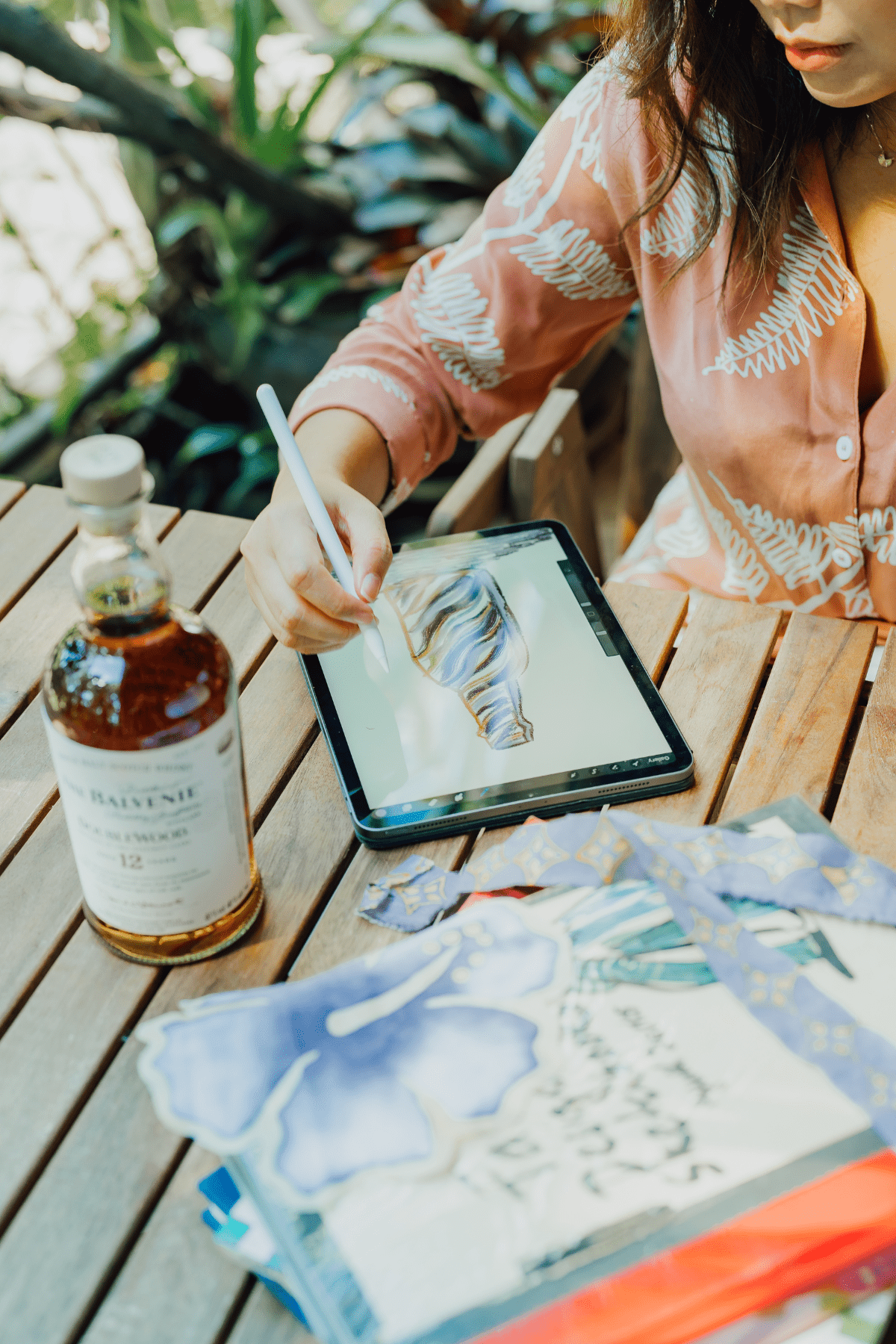 Chua joined the group of five additional "Makers" who were also chosen from Singapore, Vietnam, Indonesia, and the Philippines. Through her company FERN Batik Collective, Chua is recognised as a pioneer in reimagining batik techniques. Her work is a synthesis of the past and present, interwoven with her own life experiences.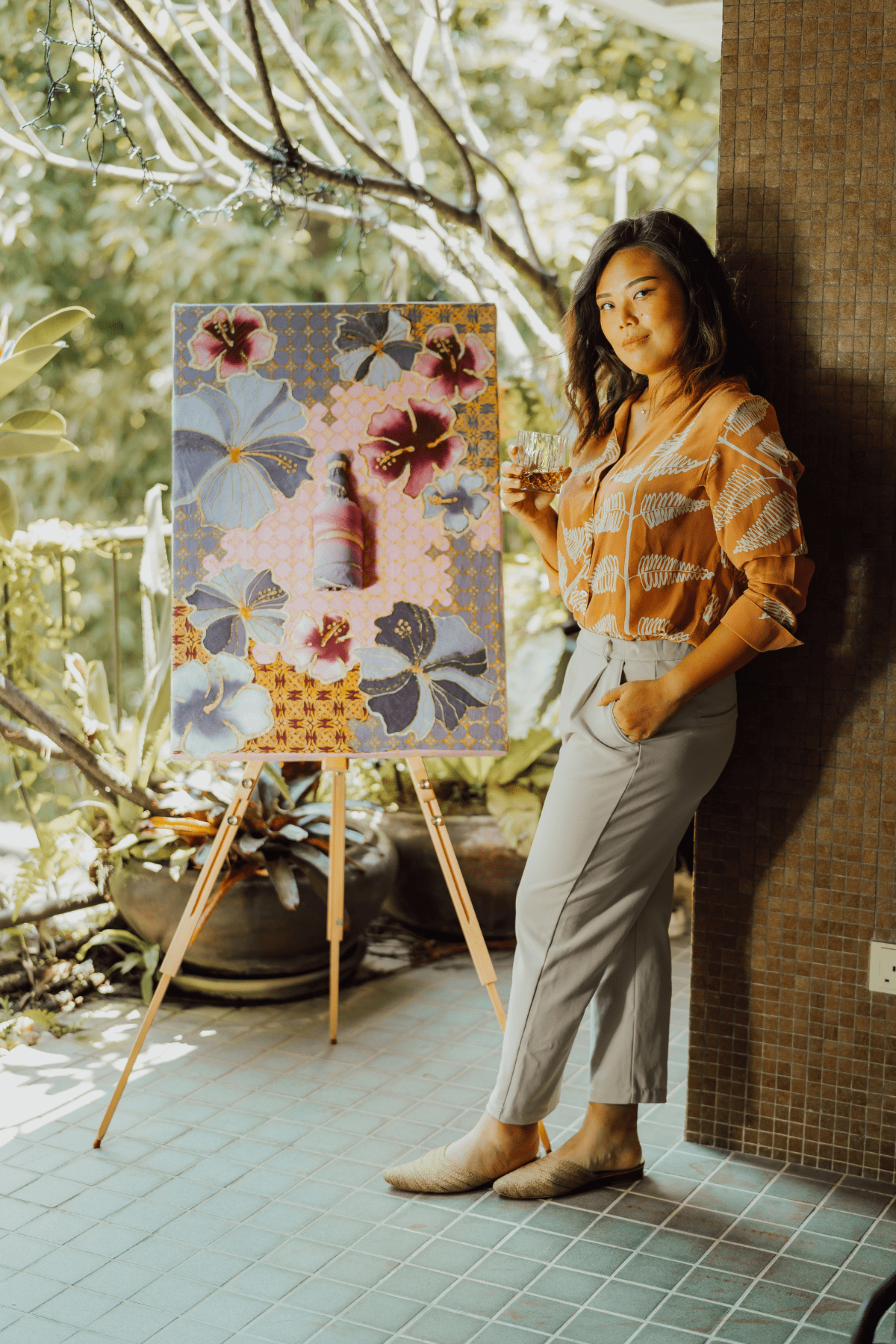 In this collaboration, Chua produced a batik-centric artwork, where the main hibiscus component is focused. Atop five sections of motifs splashed with varying complementing hues are ten hand-drawn hibiscuses in medium to large silhouettes. In the core of the piece sits The Balvenie, artfully draped in a cloth that's been soaked in tones of the surrounding florals. Gold wax elements are found throughout the artwork, showcasing refinement in the artist's technique. 
The local designer also debuted limited edition artist gift sets with The Balvenie DoubleWood 12 and The Balvenie Caribbean Cask 14, incorporating batik elements onto a whisky cup and coaster. Segments of traditional batik motifs are layered with hibiscus and complete with a touch of delicate butterflies. The design is imprinted in a copper shade onto the sleek white canvas, representing the tone that comes from the single-malt whisky. 
Shop the limited edition artist gift sets online at The Meat Experts, Wholly Spirits and Cellar18. For more information, visit The Balvenie.
Photos by The Balvenie.