Real talk: Of all the zodiac animals, the tiger is indisputably the most fashionable. 
With its majestically bold stripes and an even bolder attitude, it's no wonder that this Lunar New Year saw top fashion houses pounce at the chance to feature the fierce feline in their capsule collections.
To usher in the Year of the Tiger, brands have unveiled new designs and reinterpretations that not only adopt the creature's signature striped pattern and bright colours, but channel its passion and ferocity.
For our latest bag edit, we round up all the tiger-themed pieces that we can't wait to get our claws on this festive period.
FENDI Mini Sunshine Shopper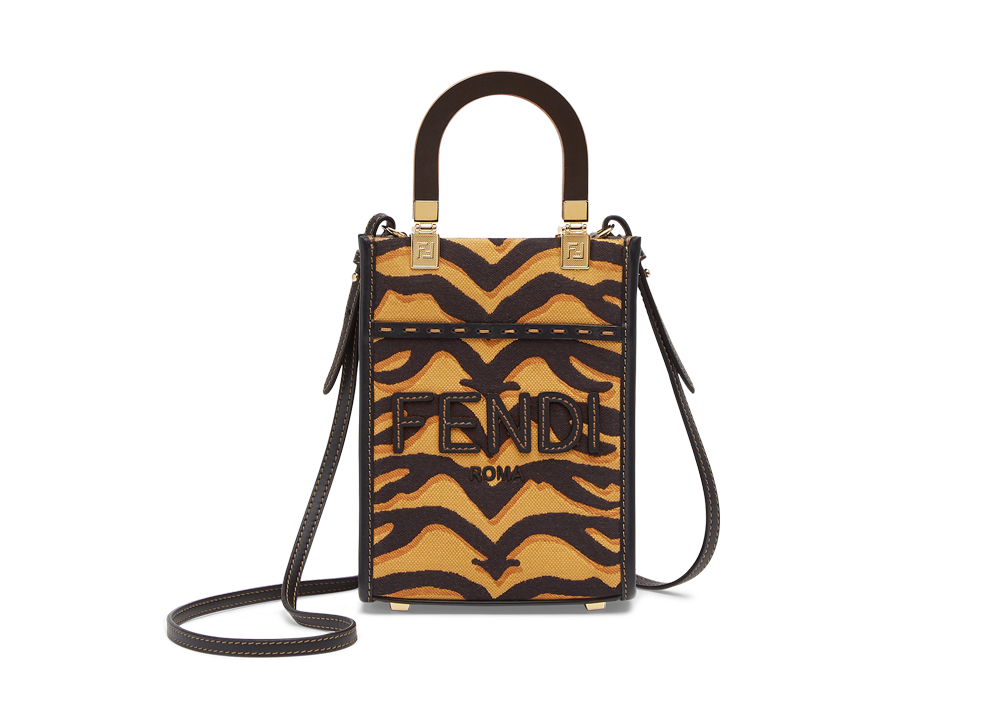 Embodying the courage, vigour and enthusiasm of people born in the Year of the Tiger, this Mini Sunshine Shopper bag from FENDI's 2022 Spring Festival Capsule Collection features a tiger print animalier motif inspired by Siberian tigers found in north-eastern China. The black and yellow striped pattern found on the jacquard fabric Mini Sunshine Shopper also appears on other familiar Maison bags such as the Medium Sunshine Shopper, the Regular, Mini and Nano Baguette, and on the inner lining of a black Mini Peekaboo. W fendi.com
Valentino Garavani Roman Stud Bag
This Lunar New Year, Valentino struts down memory lane back to its Haute Couture Fall/Winter 1967-68 Collection, which featured an iconic tiger pattern as its first look. The tiger coat was then immortalised by supermodel Veruschka when she posed in it for the October issue of Vogue USA 1967. Now, the motif is once again in the spotlight with the Valentino Tiger 1967 collection, which includes this bright pink and black Roman Stud Medium Chain Jacquard Shoulder Bag with oversized rivets. The bag also comes in a neutral beige palette, and is now available at the Valentino boutique in Pavilion Kuala Lumpur.
Salvatore Ferragamo Studio Box Bag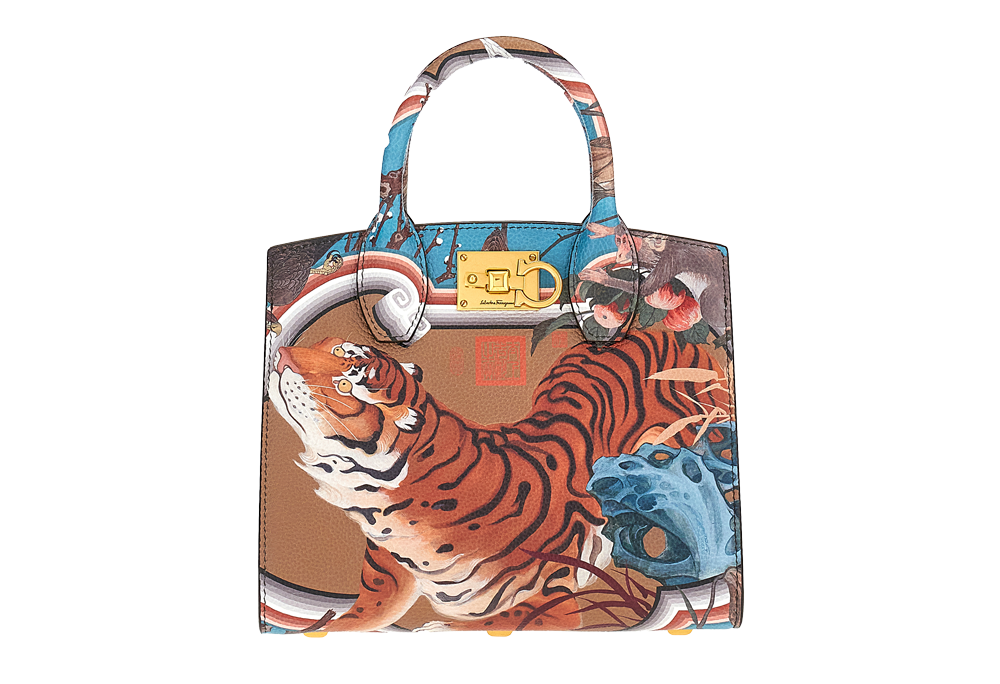 Salvatore Ferragamo invites all to a fantastical adventure with its 2022 Chinese New Year Campaign that highlights the tiger as a symbol of passion, daring, auspiciousness and safety within Chinese culture. Designed by Chinese artists Sun Yuan and Peng Yuto, this special print inspired by traditional Chinese paintings was created for the Chinese New Year Special Capsule Collection, continuing the brand's legacy of merging art and culture with fashion. Bringing a colourful twist to the Ferragamo Studio Box bag, the bright illustration features the tiger playing with other creatures such as a crane, an eagle, a deer, and a monkey in a vibrant Chinese garden setting.  W ferragamo.com
Balenciaga Year Of The Tiger Hourglass Small Handbag Bag Box
Along with a series of ready-to-wear, shoes, accessories, and jewellery for men, women, and kids, this Balenciaga Hourglass Handbag has been reimagined in a bright, festive colourway to celebrate the Year of the Tiger. Gleaming in a luxurious orange box calfskin with aged silver detailing, the piece from the Year Of The Tiger collection evokes the warmth and joy of sharing the holiday period with family and loved ones. The Hourglass bag is available in black, orange, or both in a tiger stripe print. Now available in stores or online at balenciaga.com
Coach Lunar New Year Field Bucket Bag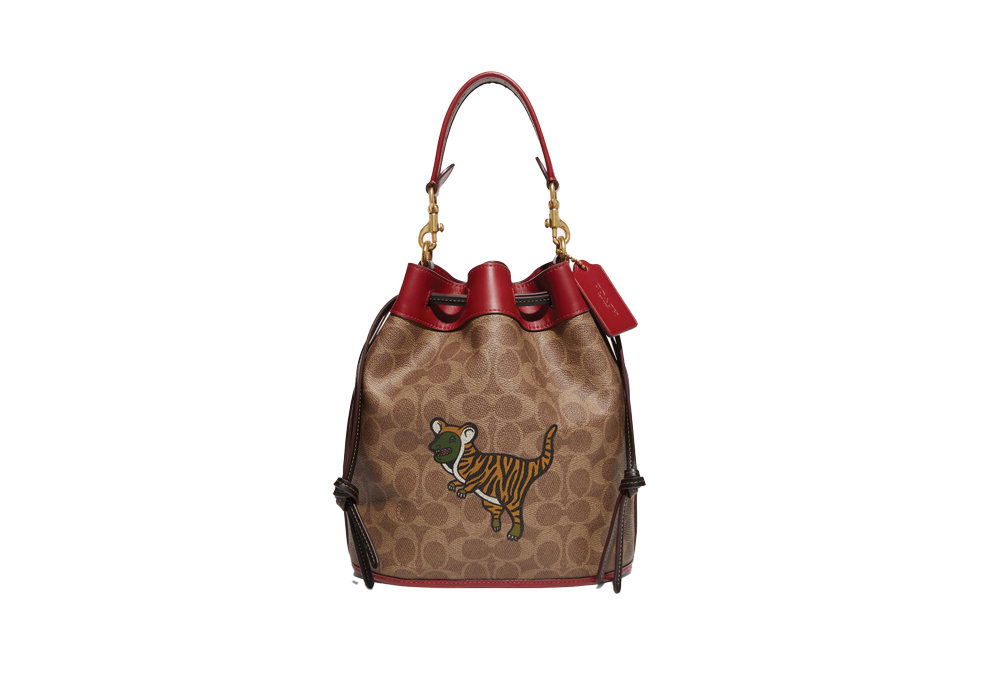 Coach's fun-loving mascot Rexy is getting into the spirit of the Year of the Tiger this season, festively dressed in a tiger costume in the brand's special 2022 Lunar New Year collection. Symbolising luck, happiness and good fortune, a festive red hue appears across the collection, particularly in this Lunar New Year field bucket bag featuring a tiger Rexy. Just roomy enough to fit all the essentials needed for a day of festive activities, this bag in signature canvas is ideal for this year's New Year celebrations. W coach.com
Gucci Tiger Horsebit 1955 Mini Bag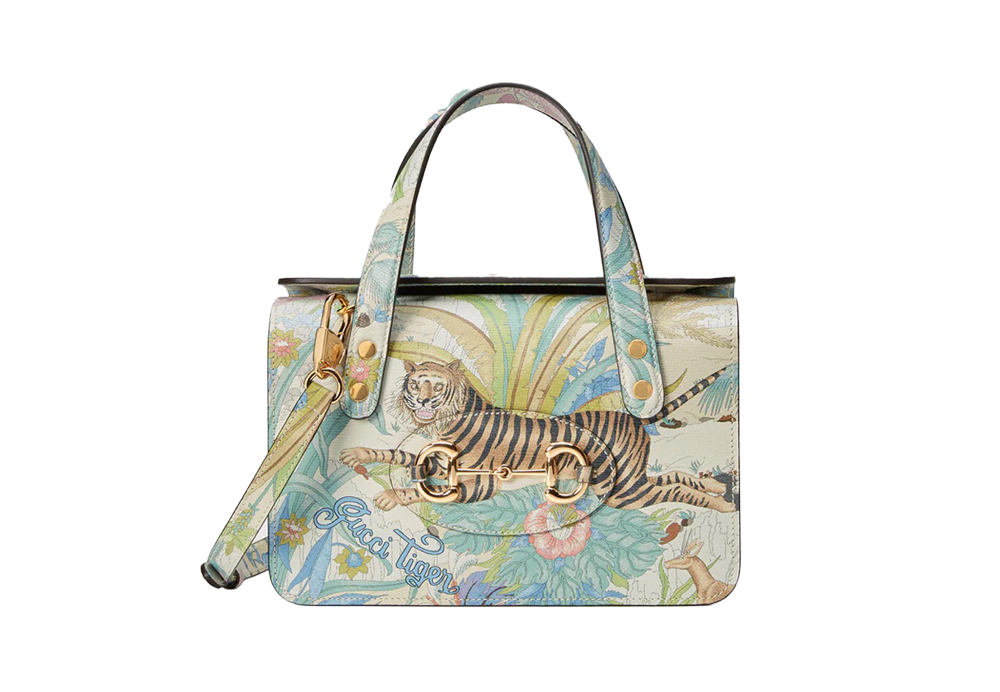 Gucci pays tribute to its own storied heritage this Lunar New Year with a reimagining of a 1960s archival design by Vittorio Accornero, the artist who created the House's signature Flora print. Expressing a fascination with the beauty of nature, this Gucci Tiger Horsebit 1955 mini bag features a tiger seemingly mid-leap, hovering above a backdrop of light, colorful greenery and flowers printed on off-white leather. W gucci.com
Burberry Small Tiger Striped Cotton Lola Bag
Inspired by the values of courage, confidence, and creativity represented by the tiger, Burberry celebrates the Lunar New Year with a new capsule collection that's both bold and optimistic. The signature Lola bag gets a striking feline makeover, with lambskin piping and embroidered tiger stripes providing a festive edge to the softly structured runway bag. A chain shoulder strap further punctuates the piece, along with the classic Thomas Burberry Monogram. W burberry.com
Versace Lunar New Year Tiger Pouch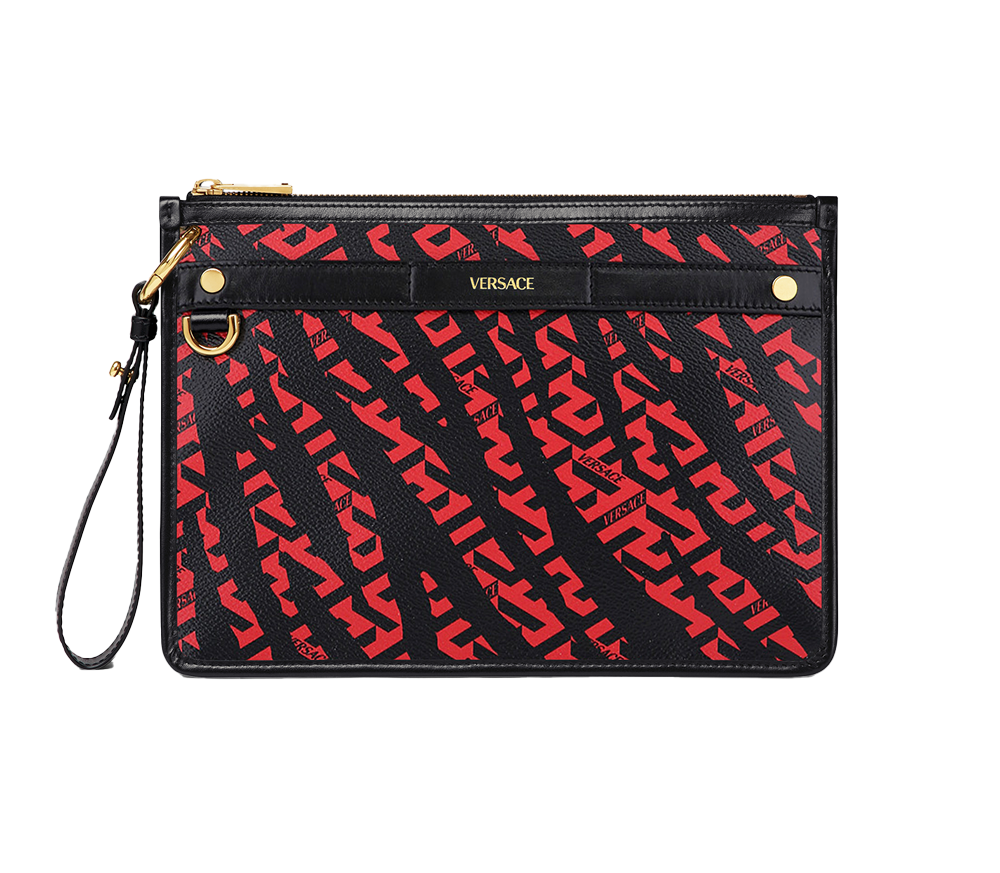 For the Year of the Tiger, Versace presents a playful and glamorous capsule collection of bags, accessories and ready-to-wear separates in new festive styles. From the collection, a coated canvas Lunar New Year Tiger Pouch features the House's La Greca print, disrupted by tiger strips in bold black and red colours. Its versatile design can be used as a clutch or as a cross-body bag using its detachable shoulder straps to take you to any auspicious occasion, day or night.
Moschino Printed Calfskin Clutch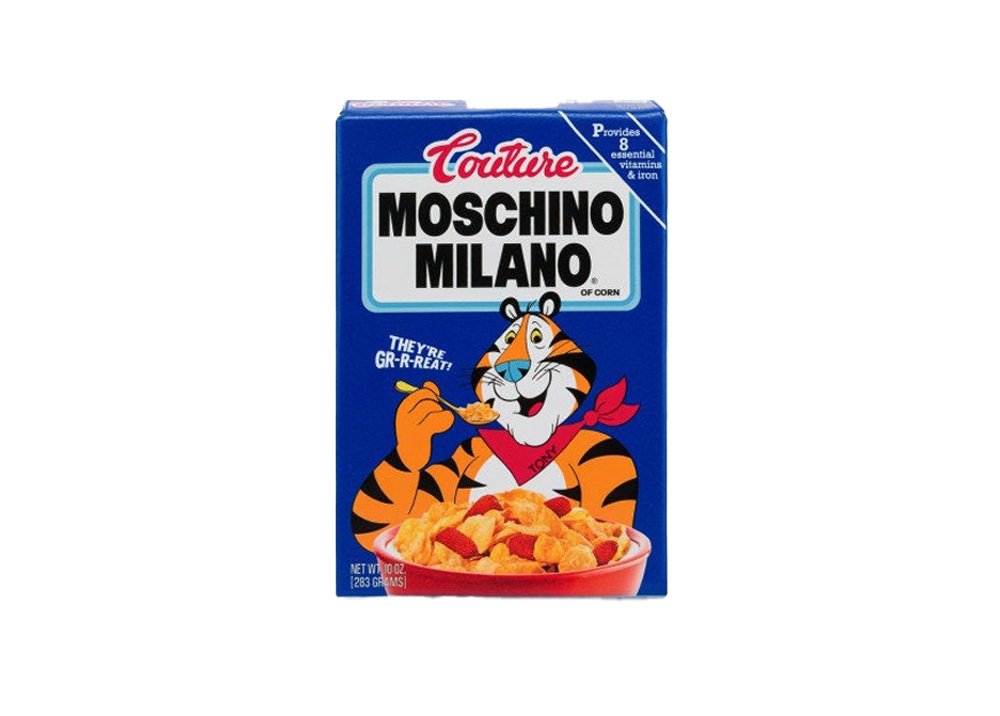 Leave it to Moschino to mark the Year of the Tiger's arrival with a calfskin Kellogg's cereal box clutch. Created in collaboration with Kellogg's, the Moschino x Tony the Tiger collection for Chinese New Year 2022 features the grinning frosted flakes mascot printed on hoodies, jackets, t-shirts and accessories, a fashionable and effective reminder of the importance of breakfast to fuel a long and activity-packed festive day. W moschino.com