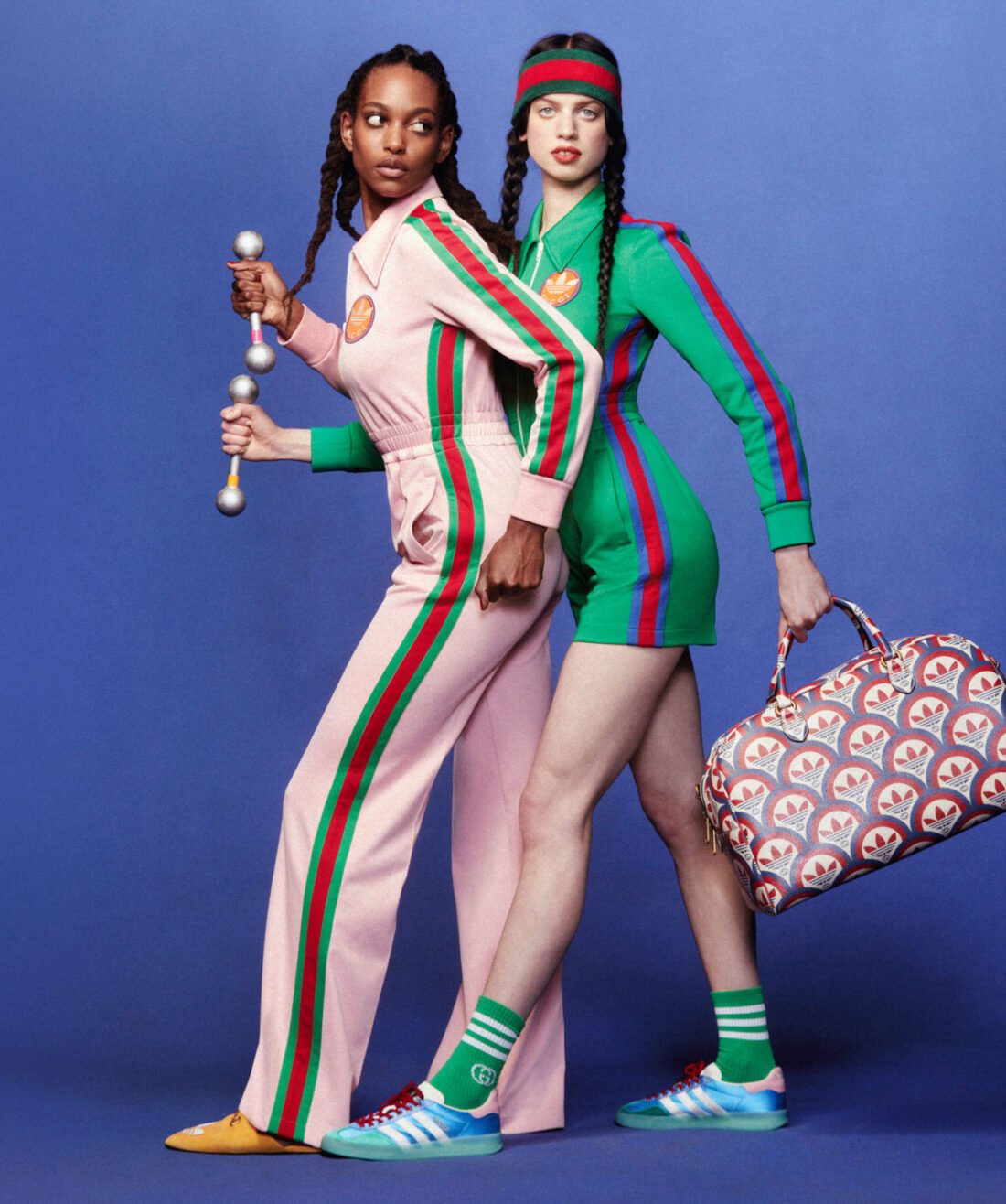 After giving us a surprise peek at the Exquisite Gucci fashion show during Milan Fashion Week, the highly-anticipated adidas x Gucci collaboration has finally been revealed in a new lookbook ahead of its June 7th launch.
Integrating the iconic emblems of the two Houses, the adidas x Gucci collection builds on the pieces previously debuted on the runway with a range of sport-inspired designs that echo the same multifaceted aesthetics.
The collection of ready-to-wear and accessories, designed by Gucci Creative Director Alessandro Michele, features signatures that have become synonymous with both brands, such as the adidas Trefoil and three stripes, as well as the Gucci's Interlocking G, Horsebit, Web, and GG monogrammed canvas.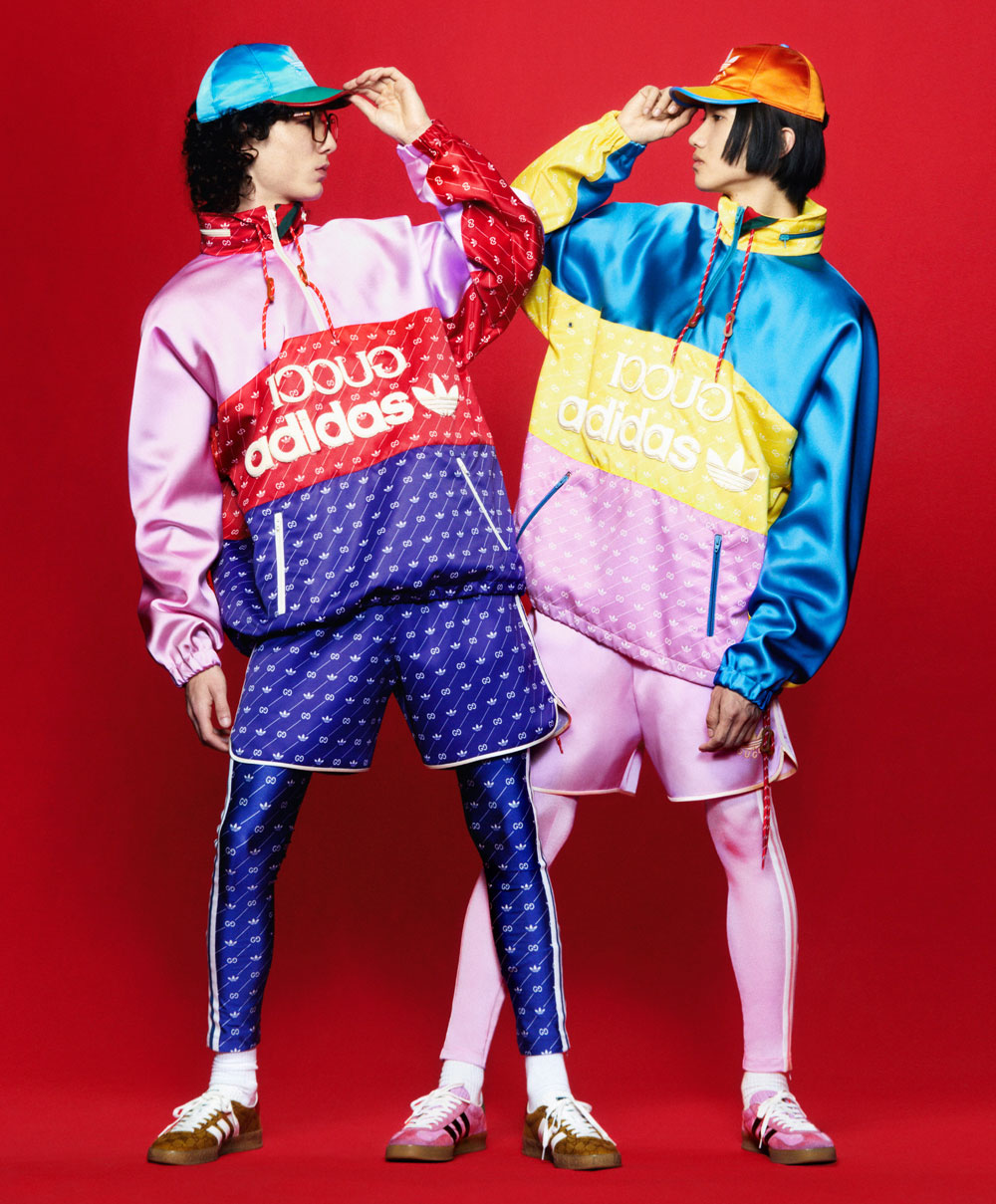 Stripes prominently appear across the ready-to-wear creations, a celebration of the two Houses' design codes. For instance, a pair of track pants features the white three Stripes of adidas on one leg, and the red and green Web of Gucci.
Recalling the distinct silhouette of athletic staples and leisurewear, the pieces appear in an artful play of contrasts. Bright, energetic prints bring together motifs like the adidas Trefoil and GG monogram seamlessly, while graphic cotton T-shirts showcase the adidas Trefoil underlined with 'Gucci' lettering.
The adidas x Gucci collaboration represents a sartorial declaration that 'there are no rules when it comes to dressing up'. This is evidenced by tracksuits reimagined to feature shorts and jogger pants for women, or flared trousers and bowling shirts for men. Even traditionally formal pieces such as leather heels, suede loafers, and silk scarves are hybridised with casual codes while retro aesthetics are transformed with a contemporary essence.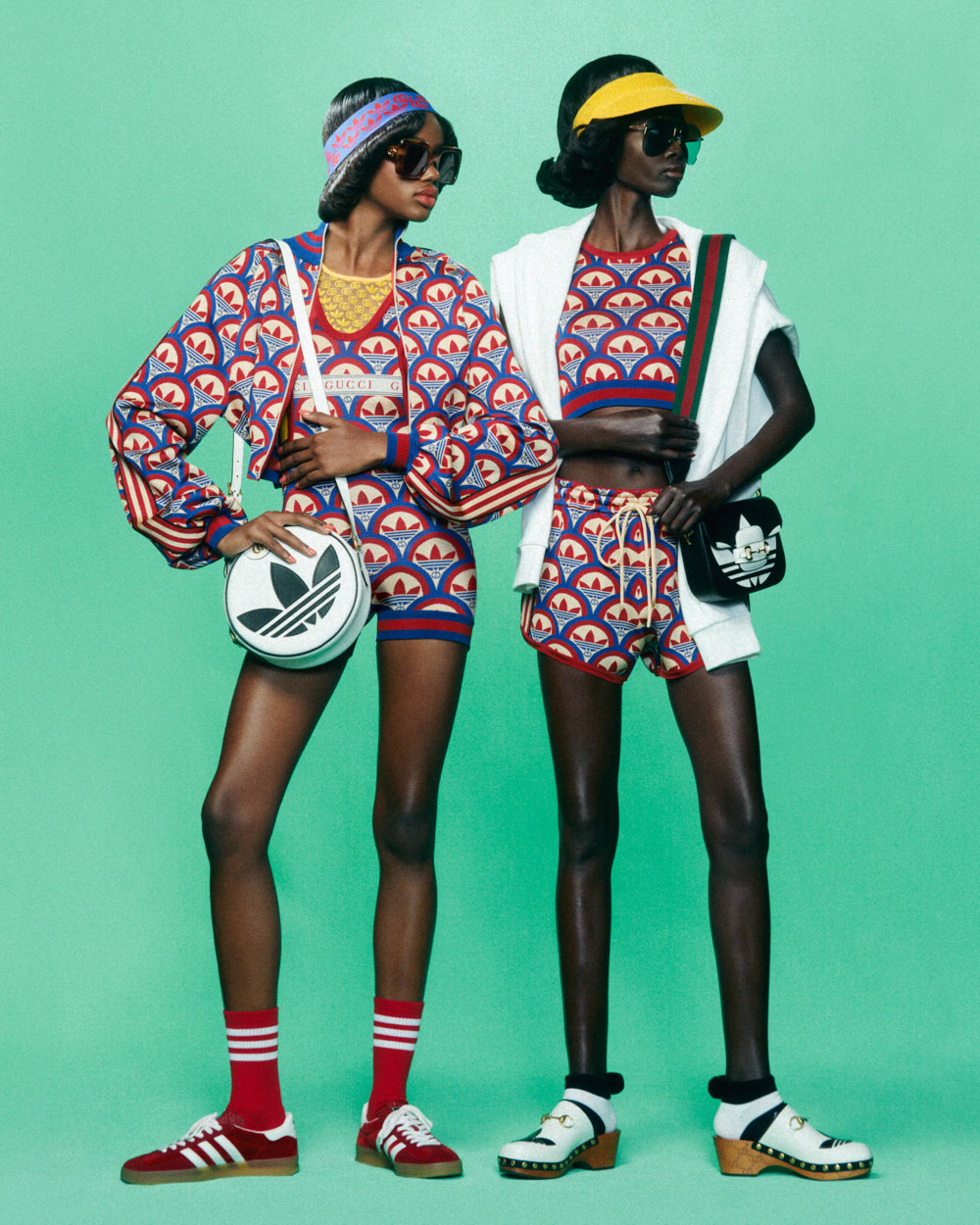 Merging two iconic legacies
Bags like the Gucci Horsebit 1955 crossbody and tote are reinvented with the incorporation of the adidas Trefoil. The line of bags is offered in red, yellow, and black leather, as well as the GG Supreme canvas and colourful retro prints. New items introduced in the collection include a selection of golf bags in leather or the GG monogram with the adidas x Gucci logo, and umbrellas that match the colourful palette and patterns of the ready-to-wear collection.
Adidas' famous Gazelle sneakers, and Gucci's emblematic Horsebit loafers and clogs all receive a stylish update from their collaboration counterparts, while accessories like silk carrès, ribbons, headbands and hats bear various sport-inspired logos and motifs.
Featuring pieces crafted with future-conscious material fabrications such as polyester, cotton and viscose, the collection reflects the brands' mutual commitment to innovation, progress, sustainability and collective action.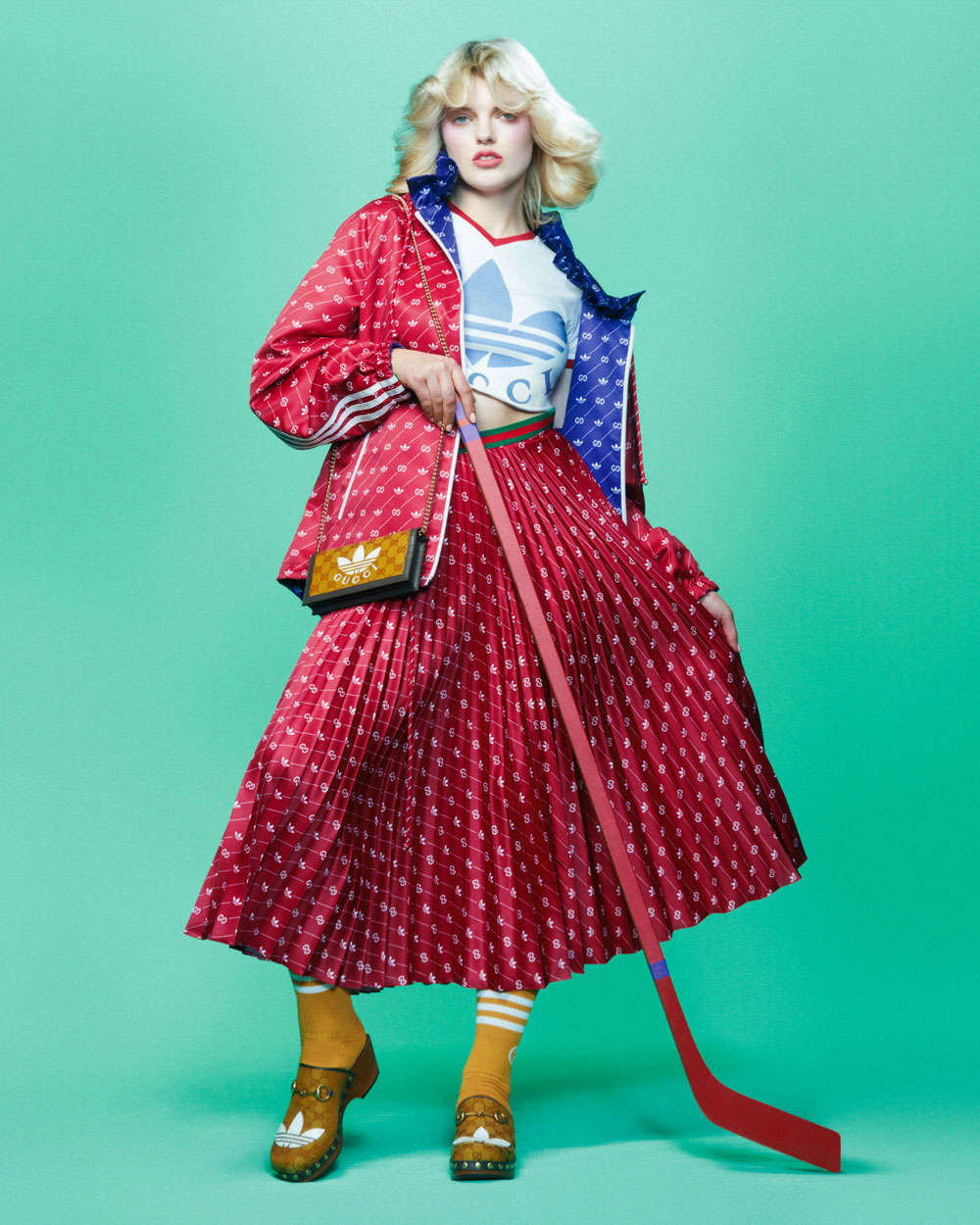 The adidas x Gucci collection launches on June 7th across select Gucci stores, dedicated Pop-Ups, and online on Gucci.com as well as on the adidas CONFIRMED app.
Source: Adidas