The realm of beauty is forever in motion, forever evolving, and within this whirlwind of transformation, beauty tools have emerged as an indispensable facet of this fast-paced industry. Beauty tools have been proven over time to help beauty connoisseurs to not only enhance their beauty regimen, but also deliver exceptional results. One such brand that has gained immense popularity is FOREO, a Swedish beauty-tech company that has garnered the approval of beauty editors and celebrities alike.
This year, FOREO has taken a step forward by introducing two powerful additions to its already impressive lineup. The first one is the LUNA™ 4 Plus, an innovative cleansing device that offers a 4-in-1 experience. Which helps to cleanses the skin and provides anti-aging benefits, firming massage, and a personalised skincare routine. And the Advanced IPL Hair Removal Device PEACH™ 2. A handy device that prioritises efficiency, affordability, and satisfaction. 
To gain further insights into these exciting new releases, FirstClasse sat down with Anel Puzic, FOREO's Southeast Asia General Manager, to learn more about the latest products and the brand's vision for the future, with FOREO's commitment to innovation and excellence.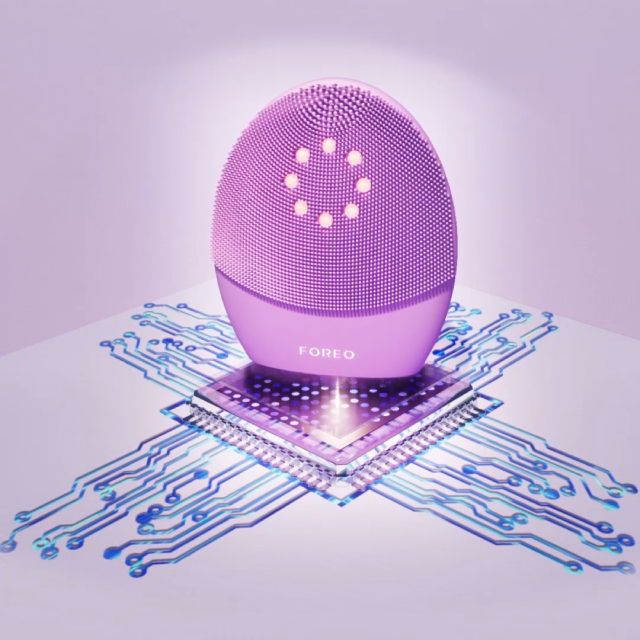 Hi Anel, welcome to Kuala Lumpur. We're very excited with the unveiling of FOREO's two latest products. Walk us through these beauty tools. 
Sure! The first being the LUNA™ 4 Plus. This is the first of its kind, harnessing four cutting-edge technologies in one device. With Microcurrent, Red LED Light, Relaxing T-Sonic pulsations, and NIR LED light, users can achieve a new level of skin perfection. This all-in-one solution caters to the modern individual looking for simplicity and effectiveness in their skincare routine. 
How does this tool differ from other LUNA range from FOREO? 
As you can see, for this LUNA™ 4 Plus, the velvety-soft silicone touchpoints paired with T-Sonic™ pulsations that go beyond the surface, diving deep into pores to remove impurities effectively. And LUNA™ 4 Plus is clinically proven to eliminate an impressive 99.5% of dirt, oil, and makeup residue, leaving your skin exceptionally clean and refreshed.
Explain more about the 'Microcurrent'? 
The Microcurrent technology integrated into LUNA™ 4 Plus helps to naturally firm and plump the skin during cleansing, effectively diminishing the appearance of fine lines. Meanwhile, the T-Sonic™ pulsations gently massage the skin, eliminating dead skin cells and enhancing microcirculation. In fact, 98% of users have reported their skin feeling brighter, smoother, and softer.
How about the new Advanced IPL Hair Removal Device PEACH™ 2?
Our team at FOREO is looking to put the marks on the IPL device market by introducing the PEACH™ 2. We are dedicated to offering IPL hair removal solutions that not only deliver remarkable and enduring outcomes but also prioritise affordability and time efficiency, ensuring accessibility and satisfaction for a diverse range of customers.
So, what sets PEACH™ 2 aside from other IPL? 
We applied three highlights to this PEACH™ 2. First, it features a lamp design that delivers intense pulse light to the skin through a 9cm2 treatment window (over 3x larger than other IPL devices), safely and effectively with x2 the power for better results. With a wide treatment window to cover a large area of skin, a flexible head that allows a thorough coverage of body curves and corners.
Second, PEACH™ 2 safety and design features are extended through its in-built cooling system. The 360° skin cooling system blows cool air onto the skin ensuring the most comfortable and safe IPL experience. Its other amenities include a safe skin sensor, UV filter, self-adjusting head, and protective silicone shield.
Lastly, PEACH 2™ also features FOREO's famous signature patent T-Sonic™ pulsations technology. The transdermal pulsations travel through the outer layers of the epidermis stimulating the skin to encourage the light to penetrate the hair follicles with ease. In addition, T-Sonic™ pulsations help stimulate blood flow by up to 450%, assisting with lymphatic drainage and collagen production.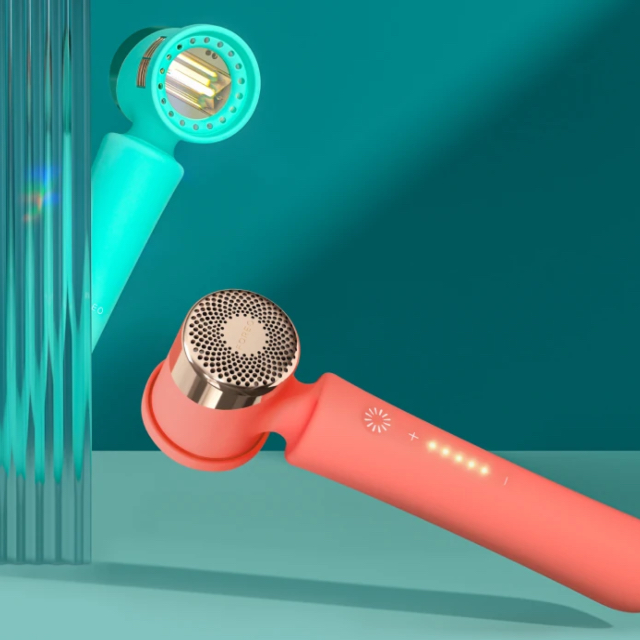 Who could benefit from using PEACH 2™?
Anyone who is looking to permanently eliminate unwanted hair in a fast-term solution! You can see the results in just 2 weeks. We ensure accessibility and satisfaction for a diverse range of customers.
Do you think men can benefit from using PEACH 2™?
Of course! There are no groundbreaking rules when it comes to using beauty tools. I would say this Advanced IPL Hair Removal Device PEACH™ 2 is also accessible for men looking to eliminate unwanted hair on their body. 
To learn more about FOREO LUNA™ 4 Plus and Advanced IPL Hair Removal Device PEACH™ 2, visit www.foreo.com.