During these difficult times, livelihoods have been affected, businesses are disrupted and dreams, diminished on a global scale. FirstClasse, in collaboration with Newswav, wants to help provide some much needed publicity to local businesses going through tough times with this latest #SupportLocal series. Visit our #SupportLocal page for more information.
---
Unveil Atelier offers rentals of carefully curated traditional and contemporary lehengas at a fraction of their cost, so every woman can appreciate the beauty of Indian cultural clothing.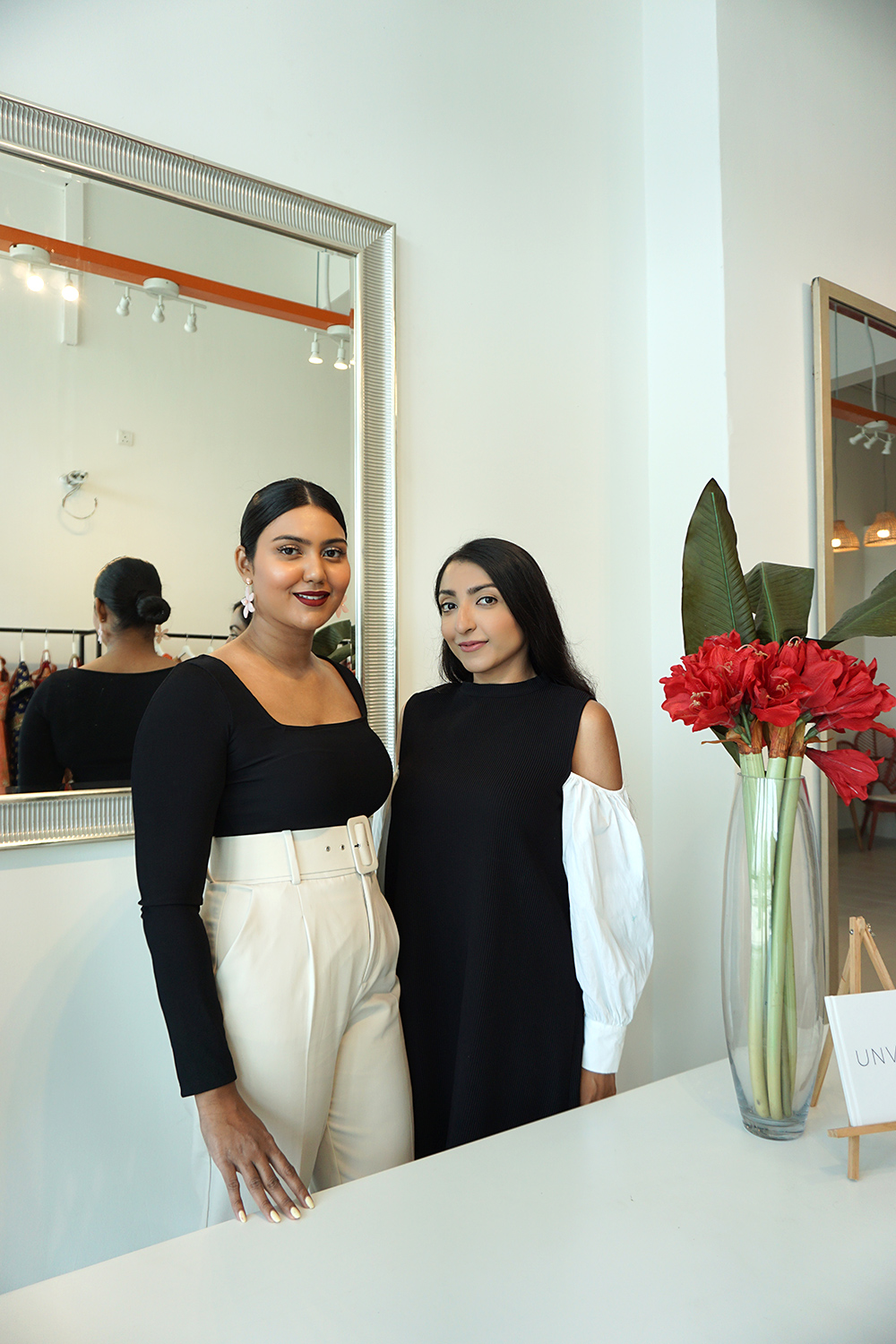 Some special occasions only happen once in a lifetime. Take a wedding for instance, which is why one may justify forking out tens of thousands on a lavish union of two individuals as one.
While a grand hall decked out in whimsical décor and a sumptuous banquet to celebrate with loved ones may be called for, it's hard to rationalise spending thousands on a wedding gown (or make that three, if you count outfit changes for the dinner parties) that you'll unlikely ever wear again. And then there's the question of sustainability.
This predicament is what inspired two friends, Rimka Sandhu and Nishalni Naidu, to start Unveil Atelier – a lehenga rental studio based in Bangsar, Kuala Lumpur.
"We attend a lot of weddings and it's just the culture right now where you wouldn't want to wear the same outfit twice because a lot of Indian pieces are statement pieces," says Nish, who formerly worked in banking before co-founding the brand.
"And the [Indian] community is already small in Malaysia," Rimka, a two-time fashion entrepreneur who moonlights as a DJ, chips in, "so if you wear one statement piece to an event, you'll meet half of the same people you already met at the next."
"Also, for brides these days, instead of spending RM5000 to RM6000 on an outfit, they'd rather rent one for RM1000 and spend the rest to travel for their honeymoon or on their house," she elaborates.
Unveil offers an ideal solution: rent from a selection of carefully curated traditional and comtemporary lehengas for a fraction of the cost, without wasting unnecessary closet space or contributing to fashion waste!
Curated, contemporary pieces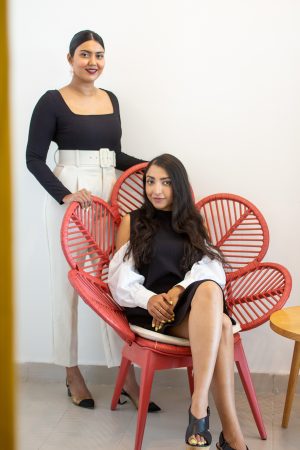 It took only three weeks for the pair to come up with the business plan for Unveil. After studying in Paris, Rimka had met up with Nish's younger sister and the subject of starting a fashion line came up. Coincidentally, her would-be partner shared the same aspirations.
"It was just a single meeting where she told me that I'm going to India to source fabric and she asked if I wanted to come," Nish recalls of how it all started. "I was also thinking of starting my own fashion business and we both had the same ideas so everything happened very fast."
That was in late 2015. By May 2016, they had sourced the materials and handpicked an array of unique lehengas from various parts of India – ready to kick off the brand's first collection.
On why they decided to focus in lehengas out of the common types of Indian clothing, Rimka says: "Sarees are a little more traditional. There's a lot of draping and they're fussy to wear and walk around in. The younger generation tends to prefer lehenga a little more because it's much easier to wear and you can style it many different ways."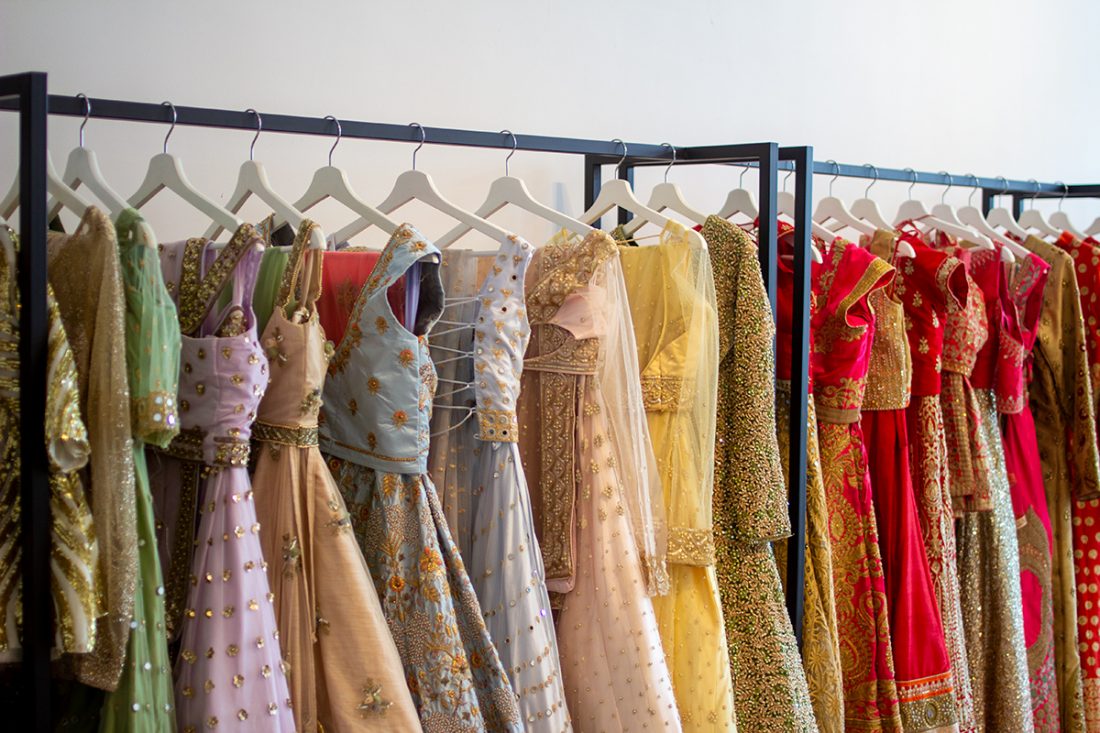 While they specialise in bridal lehengas, Unveil also offers simpler, lower-range pieces that are catered to annual dinners, themed events and the like.
Currently, the studio has over 50 different lehengas, spanning traditional pieces that feature more stonework, which customers would wear for the wedding ceremony; contemporary designs which are preferred for the banquet celebrations; and summery pastel options that can make for matching bridesmaid emsembles.
"Most of our lehengas are from different parts of India, so we travel a lot and curate the pieces ourselves. We add in two to three pieces every few months and then we will sell the old ones," Nish explains.
"We also have pieces that we've designed. Those are the simpler because we try to work with fabrics that are easy to wear and easy to carry. A lot of times the lehengas that come from India are quite heavy, so we try to design lighter pieces because people here tend to prefer them."
Designed for cultural appreciation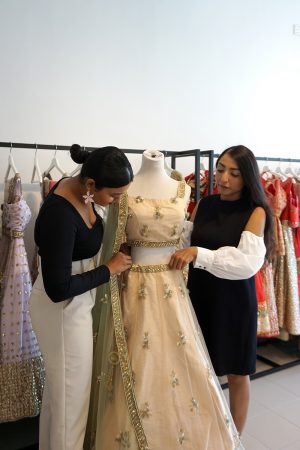 Although Unveil is primarily designed for the modern Indian woman, they have also attracted many customers from varying ethnicities – even from overseas. From renting out lehengas and jewellery to Malaysian singer-songwriter Yuna for her music video to servicing a bridal party all the way in Taiwan, the brand is proving to fill a gap in the market for Indian traditional clothing.
There's an unmistakable sense of pride when Rimka divulges on the beauty of sharing her culture with others.
"Growing up, we would only wear the lehenga maybe one or two times a year during weddings. There's always a lot of joy and excitement from being able to doll up in a lehenga – you feel like a princess the minute you put it on," she beams, before adding on a more serious note, "I've been lucky enough to buy new lehengas, but not many people can afford them, to be honest."
"If they are able to rent it at a lower budget and still look like a million bucks, that would be nice," she smiles.
On the other hand, there has been growing conflict of late on the subject of cultural appreciation versus cultural appropriation. How do these two urban Indian women – who run a business revolving around cultural clothing – approach this matter?
"I think there's a difference between cultural and religious clothing. I'm Sikh, so if someone took a turban and tied it in different ways, I would be offended because it's not a fashion statement, it's a religious piece of clothing," Rimka points out.
"To me, culture is colour, it's fabric, it's fashion… I see joy in people who actually wear cultural pieces because they're so excited to be embracing another person's culture just for a day or for an event. I think as long as they don't disrespect the culture, they're carrying it well and it looks beautiful, then why not?"
"I think it's great exposure," Nish concurs, "I've worn a cheongsam before too and as Malaysians, I think it makes us feel happy when we share our cultures with one another. It makes us feel like we belong."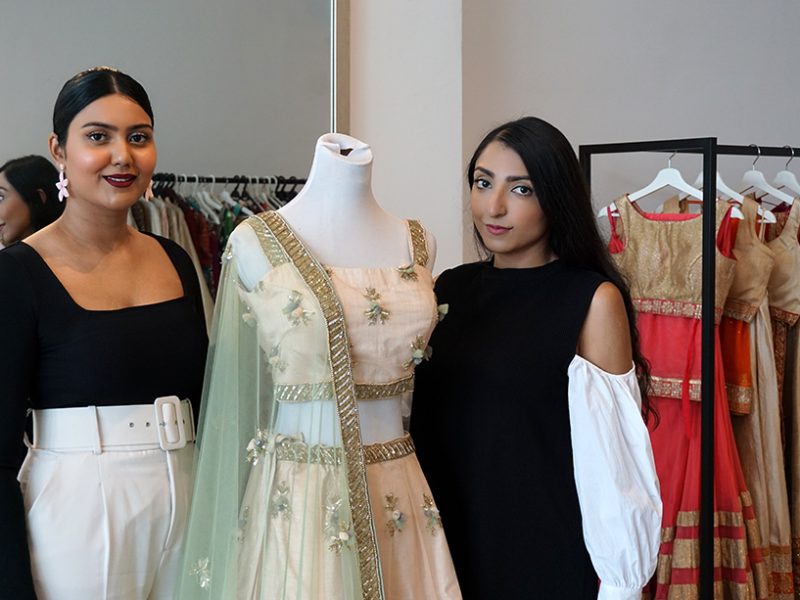 To book yourself an appointment at Unveil Atelier, contact +60162071009 or +60123418058 or email info@unveilatelier.com. For more information or to discover the brand's lookbook, log on to the official website here.
Photography: Anson Siau