During these difficult times, livelihoods have been affected, businesses are disrupted and dreams, diminished on a global scale. FirstClasse, in collaboration with Newswav, wants to help provide some much needed publicity to local businesses going through tough times with this latest #SupportLocal series. Visit our #SupportLocal page for more information.
---
Ladies (and some gents), do you remember your first memory with jewellery? Whether it was going through mama's mystical jewellery case or playing dress up, there's something inexplicably fascinating and delightful about jewellery.
For Jillian Tan, founder of homegrown fashion jewellery brand Poppylab, the love for jewellery was inherent from a young age. Some of her earliest recollections with trinkets remain a topic of conversation even until today.
"I can't actually really remember a time when I was not in love with jewellery!" she recounts fondly. "My parents and family members still joke about the times when I used to lug my entire jewellery box around in my handbag, even to dinner, when I was about five years old."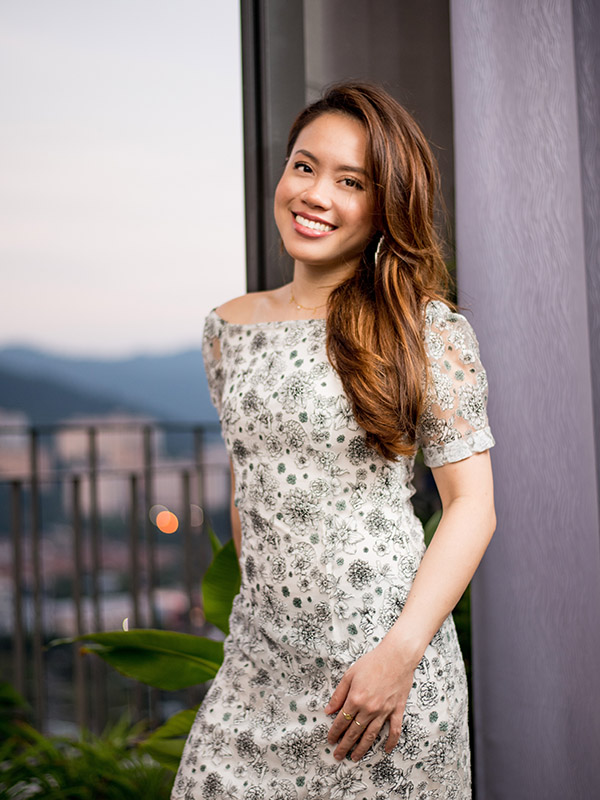 "One time, I exchanged my plastic dangles with my classmate's pair of genuine gold earrings, to my mother's horror. She had to bring it to school the next day to speak to my class teacher!" she laughs.
By six or seven, she had started creating her own pieces of ornaments as a pastime. Besides jewellery, she also ventured into making bags and purses that she couldn't find locally. Her interests and tastes may have changed over the years, but her fondness for crafting accessories with her own hands was constant.
Fast forward two decades later in the corporate world, the business and marketing alumnus could no longer ignore the desire to start something of her own. A work stint in Australia eventually prompted the prospect of turning her passion into a business.
"I think being there [in Australia] was really the tipping point for me. I was sitting in a café in Sydney and I remember looking at a sign of the word happy and thought about what made me happy. The poppy flower came to me, and I somehow imagined and decided to create a brand surrounding that idea," she reveals. "I didn't start right away but I slowly began making plans from then."
In 2014, she finally launched Poppylab, offering a selection of handmade earrings, necklaces, rings, bracelets, bags and clutches.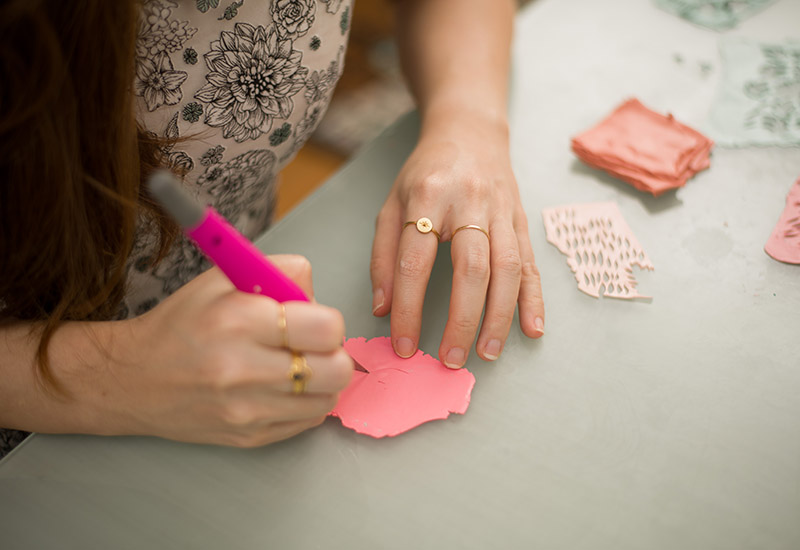 Inspired by nature and heritage
Naturally, the poppy flower that inspired the brand would also form its logo design, brand identity and aesthetic.
"The Poppylab brand is all about quality, unique, colourful merchandise with a touch of island life added to the mix," Jillian says.
"In my mind, it's a place where girls and women can come to be happy, almost like a happy lab," she elaborates on the name. "I've not actually seen a field of poppy flowers in person, but I've seen videos and pictures of them and I'm convinced that is what heaven would look like!"
The 33-year-old entrepreneur names flowers as her primary inspiration when it comes to designing her jewellery. Other than that, she draws a lot from nature, leaves, bugs (yes, creepy crawlies included), people and culture.
"I love the beach and the sea and I feel islanders have such a strong identity," she gushes. "They're grounded, hardly swayed by outside influences and best of all, they remain so connected to nature. Their choice of colours for some of the most mundane things and sometimes even traditional or cultural elements are so beautiful to me."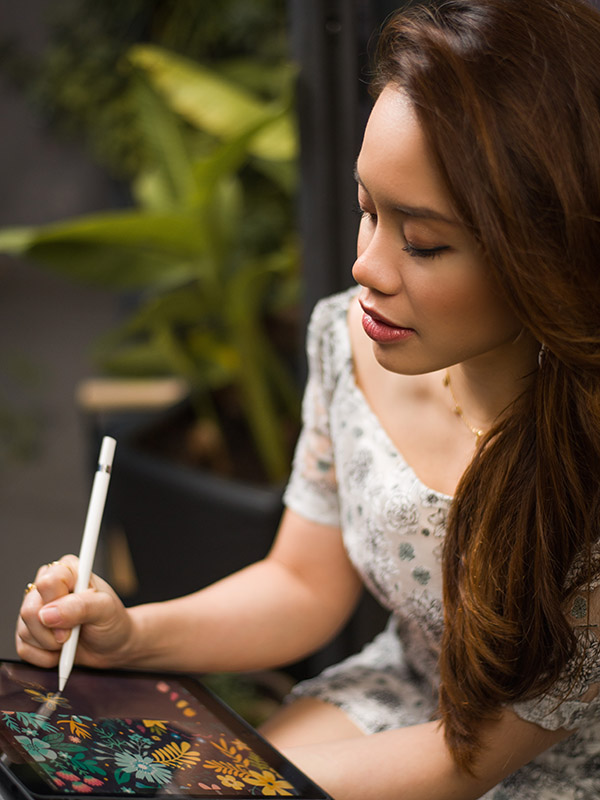 Given her never-ending sources of creativity, Jillian has produced countless different collections over the years. She tries to come up with at least two new product launches a month, with each featuring three design series – give or take.
Once she decides on a particular concept for a collection, that's when the real work begins.
"My ideas are always abstract; I think that's just how my brain processes things. And I love symbolisms and indirect messages," she tells.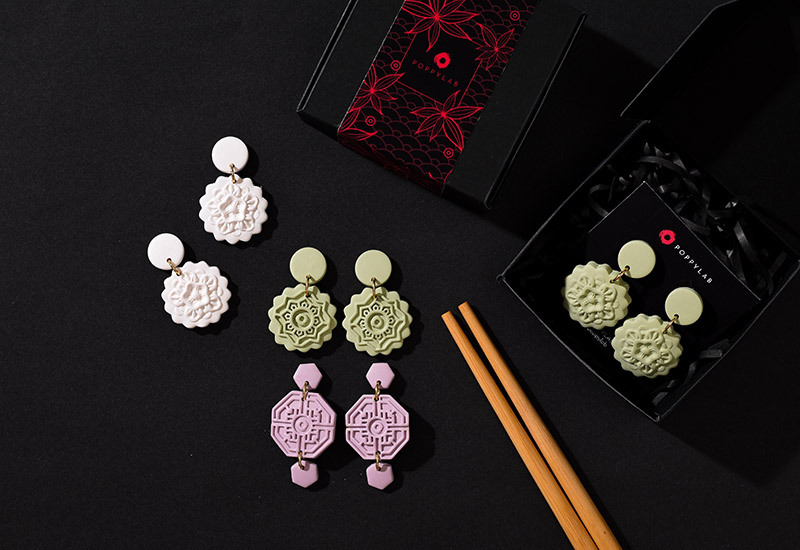 For instance, she explains how she crafted abstract mooncake-inspired earrings for Mid-Autumn Festival this year, one of which was named Mei. The name means "beautiful" in Chinese, subtly representing the beauty of the floral motifs adorning the pieces.
As every single piece of jewellery is handmade from scratch using a variety of materials and pigments, no two pieces are exactly the same.
"I play around a lot with colours because I think colours bring so much life and speak volumes. Colours do not necessarily mean bright and loud – although there's really nothing wrong with that – colours can also be subtle. Nude is a colour too," she explains.
Spreading pops of positivity
Aside from the unique touches of colour, texture and motifs that come into play in Poppylab's designs, the brand sets itself apart as a slow-made costume jewellery brand with a heart for the environment and communities it draws from.
"My goal and vision has always been to bring joy to my customers and to encourage girls and women to be proud of who they are and to be comfortable in their own skin whilst proudly wearing their Poppylab creations," Jillian shares.
"I hope to be able to do good and spread positivity through the brand, be it with responsible, sustainable, fashionable products people want to own or as a business that encourages women and communities in need."
This is why if she had to pick a few of her favourite collections (and as aforementioned, there have been many), it would be the ones designed for a cause or to celebrate her heritage.
"I'm happy and proud to be Malaysian. I am honoured to be able to uphold our local art and culture in any way that I can."
She names the Hornbill earrings made for charity, a series of earrings named after her hometown of Taiping, as well as all her Batik and Peranakan Tile-inspired series of jewellery as some of her proudest collections.
"The Hornbill earrings were made specifically to raise awareness on the endangered Helmeted Hornbill in East Malaysia and I'm proud to say that we managed to raise some money for charity organisation HUTAN.org for their research on Malaysia' hornbills," she beams.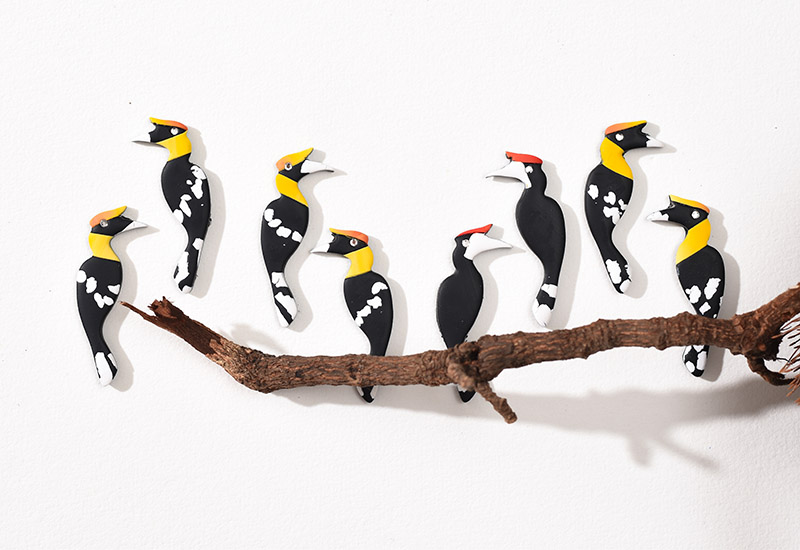 As for the earrings paying tribute to her roots, they were designed after the famous raintrees in Taiping's Lake Gardens. It moved her to know that many people found happiness and meaning in them too.
"The Batik and Tile inspired series of jewellery pieces goes without saying – I'm happy and proud to be Malaysian. I am honoured to be able to uphold our local art and culture in any way that I can."
Although Poppylab came into the market at a time when there weren't many artisanal costume jewellery brands, the scene has grown more competitive since. Still, Jillian is undeterred by the rest – trusting in her own goals and direction.
"A jewellery designer that I look up to once said this that sort of stuck with me: 'Stay in your own lane'. Of course, it's important to keep track of what's going on in the market, to listen to your customers and all that stuff – but what I keep in mind is to just 'do me.'"
In the meantime, she's looking to continue introducing more unique designs in the near future. She is considering delving into semi-fine jewellery too. The ultimate goal?
"I hope to be able to achieve international success one day – that is the dream."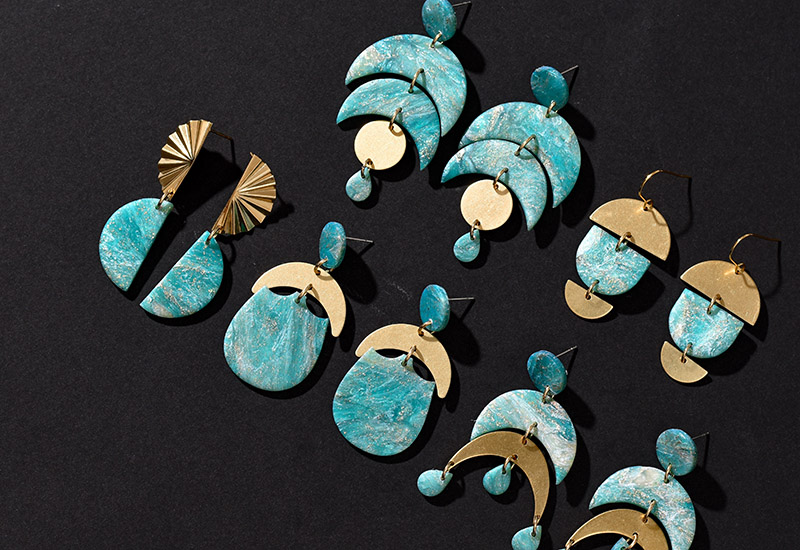 Shop Poppylab products on the official website here. Follow them on Instagram @poppylab for more updates on future collections.
Photos courtesy of Jillian Tan and Poppylab