Like all first-time mums, Nadia Nasimuddin was terrified of stretchmarks during her first pregnancy. Hearing her sister's failed prevention methods with even the top brands of stretch mark oils spurred her to read up on alternative non-commercial options to care for her skin.
"After doing some research, I found that a lot of the products in the market use the right ingredients but not exactly the right mix. They put very little of the main ingredient that's supposed to be most helpful and a lot of carriers to cut cost," the now mother-of-four shares.
She started mixing her own blend of oils to hydrate and moisturise her skin and found them to effectively keep the dreaded stretchmarks at bay, even after four pregnancies.
"My sister found that she never got new stretch marks after using my mix with her next pregnancy, too," Nadia adds with delight. "That's when I knew it worked."
Over the course of the next few years, Nadia would continue mixing and sharing her formulations with friends and family. With rising demand and a sudden down-time due to the pandemic lockdowns, Pop Neutral was born, her dedicated line of all-natural and pure bodycare line for all skin types.
Pure natural oils for maximum efficacy
From the beginning, Nadia set out to create a line of products that worked, even if it meant it will be costly. The purest of almond, jojoba, avocado and rosehip oils are imported from their countries of origins for the best efficacy.
"Everything we use is pure," she tells. "These oils are from the Middle-East and all over the world."
Based on her years of research and self-use, these oils are blended into Pop Neutral's best-sellers including the Intense Firming Oil and Stretch Mark Oil for a bottle of miracle for the skin. Jojoba and avocado oils – Nadia's personal favourites – hydrate and nourish the skin with each use. Rosehip oil tightens and increases elasticity while effectively fading away scars.
"We have Vitamin E in all our products," Nadia adds. "We load all of our products with a lot of Vitamin E because it's what keeps your skin hydrated for a good 24 hours."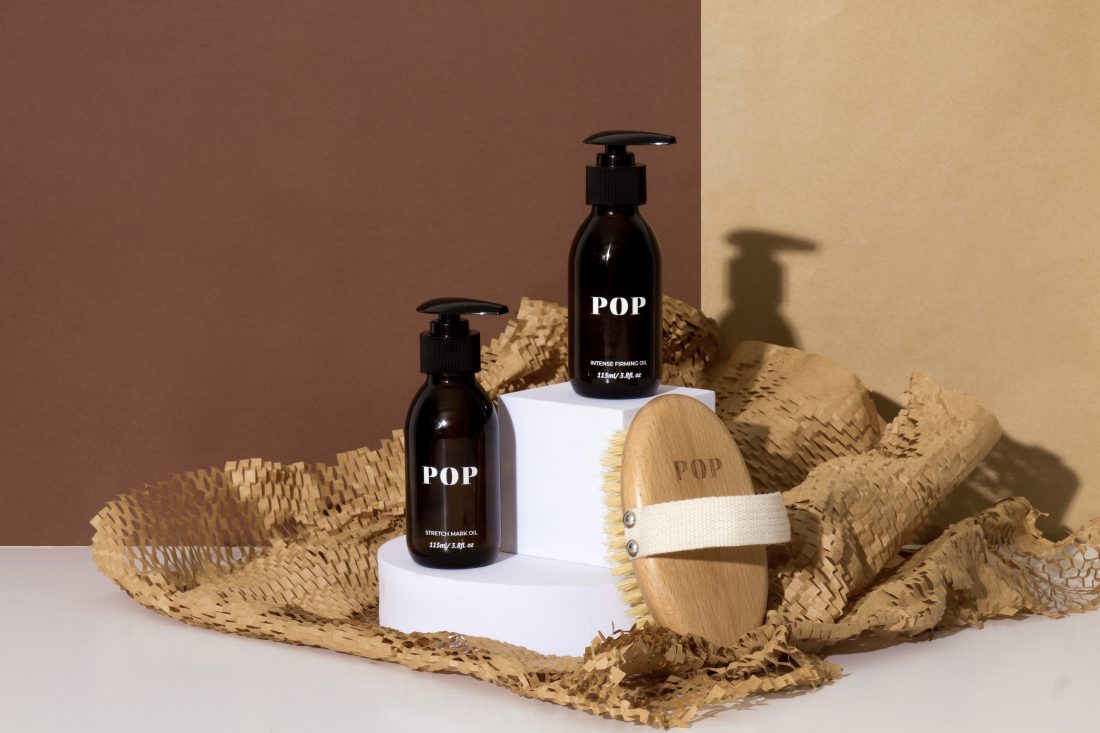 Nadia is very transparent (and proud) about just how rich with the good stuff Pop Neutral's products are. The Body Butter for instance, is only made up of four components – shea butter, almond oil, Vitamin E and just a dash of cocoa butter for scent.
"You can imagine a whole jar of body butter with only those four ingredients – that's a lot of the good stuff. It's pure, with no fillers," Nadia implores.
It wasn't easy getting to the right final formulation. Nadia had to fight tooth and nail to ensure they stay true to her formulation, especially with local manufacturers. Some, in their attempts to create more cost-sustainable products, changed up her formula and replaced key ingredients with cheaper fillers.
"The good thing is I know how my product should look and feel from using it myself for so many years so they couldn't trick me in any way," she recalls. "I write down exactly how many percentage of different ingredients to include, measured to the T. I know now where not to buy from and more. I know which places mix or water things down."
Nadia does the quality control for every Pop Neutral product before they go on sale to ensure they are as she intended – pure and loaded only with the good stuff.
"I know what I want and exactly how I want it. I don't want it cheap," she says. "I am trying to create something good that will actually work."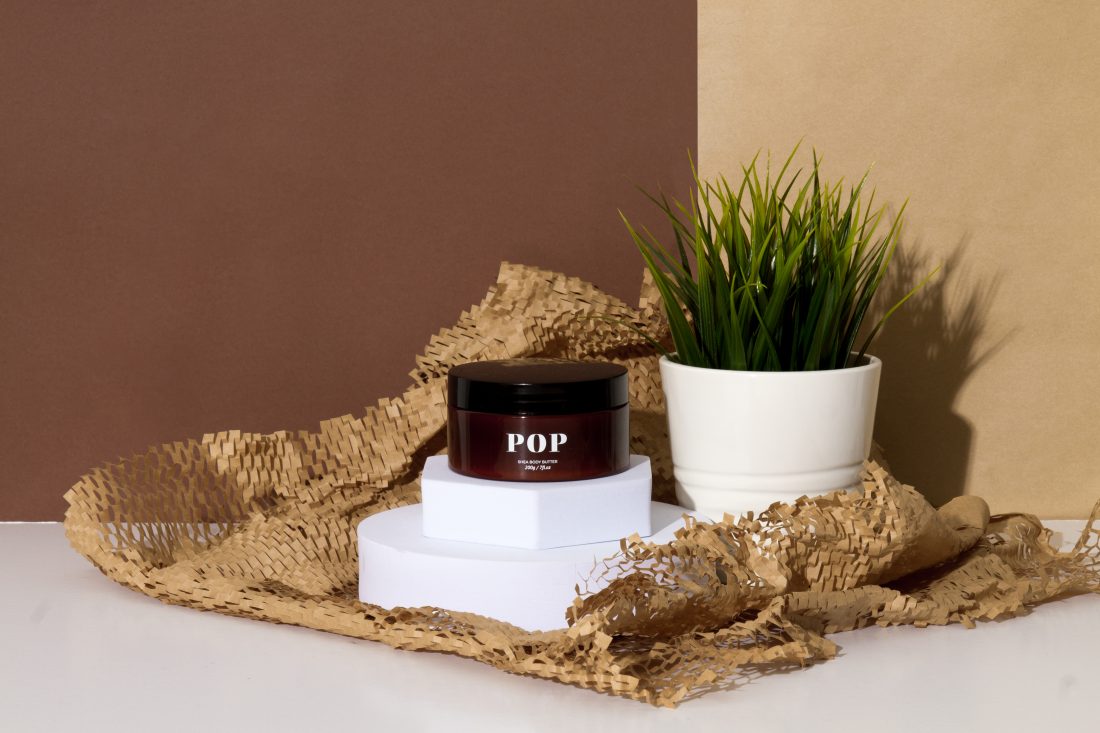 The goodness of nature
Pop Neutral also features an Active line of products to cater to a wider range of consumers. They feature the same goodness of Pop Neutral's oils and butters but created to be lighter for daily active use.
"Women are constantly on the move, always very active whether you're a mother or just someone who lives a very active lifestyle. Women also go through so many phases in life, from puberty to pregnancy, and our bodies go through so much wear and tear. We want something for women from all walks of life," she tells.
"We wanted to encourage women to apply and do," she adds. "Apply and go for your walk, start exercising, do your yoga. Pop Neutral is there for every aspect of your life."
The line continues to honour Pop Neutral and Nadia's commitment to delivering quality body care through all-natural ingredients.
"What you put on your skin is like what you eat," Nadia says. "Your skin is eating it up. You don't want to feed your skin chemicals, just like you don't want to eat too much processed food. That's what I feel natural is always best for your body."
Shop Pop Neutral on the official website here.
Photos: Pop Neutral