During these difficult times, livelihoods have been affected, businesses are disrupted and dreams, diminished on a global scale. FirstClasse, in collaboration with Newswav, wants to help provide some much needed publicity to local businesses going through tough times with this latest #SupportLocal series. Visit our #SupportLocal page for more information.
---
Just as how SK-II has its pitera and Sulwhasoo has its ginseng, Aerin Gabor brings our own kelalit water from Borneo to the forefronts of beauty with Olumes.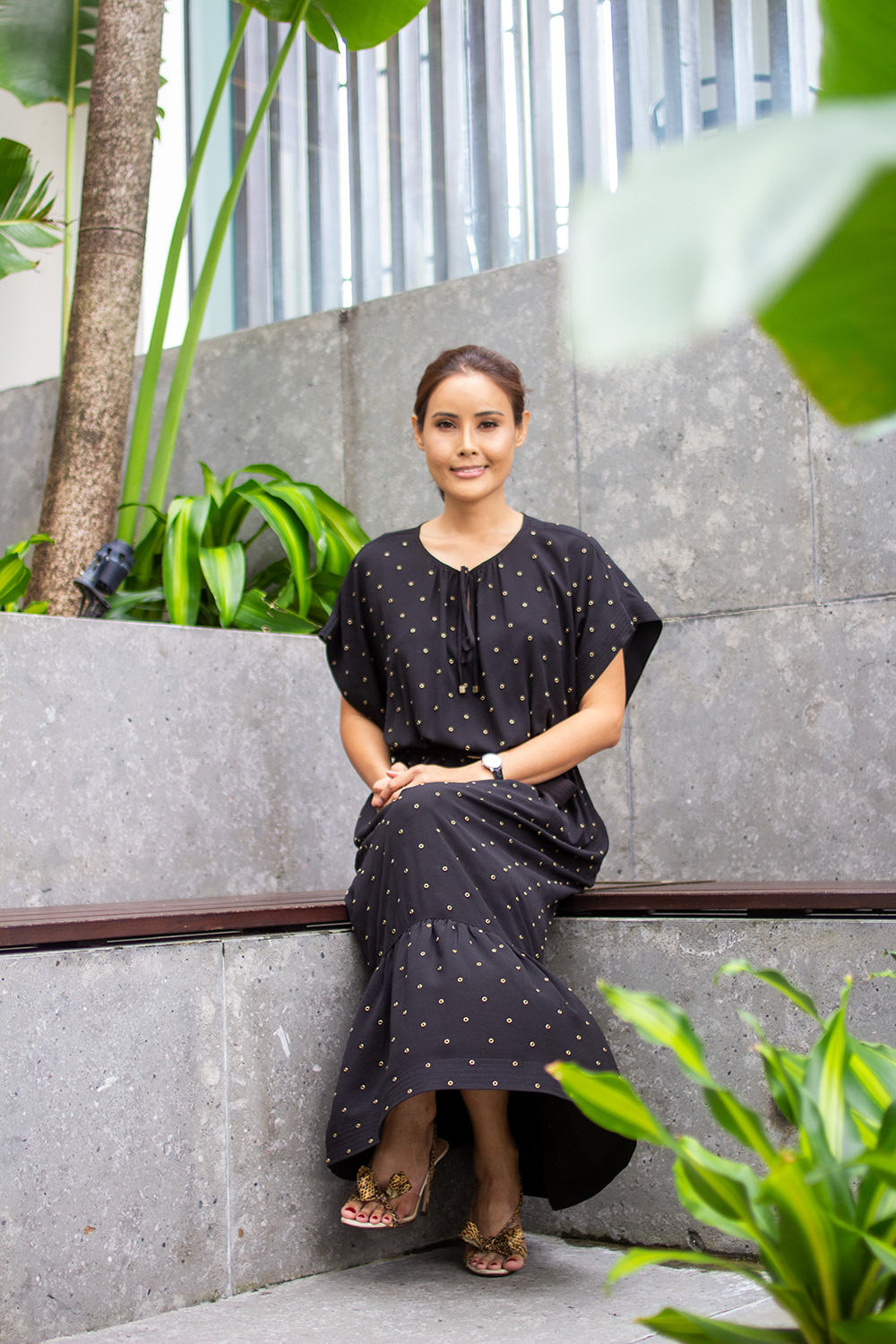 From the grains that feed them to the water that quenches their thirst, the Kadazan-Dusun people of East Malaysia have always had a strong relationship with nature. Such is how the they have been thriving for generations, taking only what they need from the lands and giving back with as much respect and care. The same applies to the secret of their beauty.
It's the first thing Aerin Gabor, founder of local skincare brand Olumes, noticed in her aunts from her Bornean side of the family.
"My mum is Kadazan-Dusun and I've always noticed that everyone on my mum's side of the family has flawless skin. My aunts in their 50s look like they're in their 30s. Their complexion is so clear and ageless," she tells us of the first seed that planted her inspiration for Olumes.
A little digging unearthed to her their secret: the prized kelalit water from Sappan wood, a species of tree that grows in abundance at the foothill of Mount Kinabalu.
"My mum told me how to this day, women from her family would stop by these trees on their way to the orchards where they work, cut a branch from the tree and wash their faces with the kelalit water," Aerin shares. "Some would wash their faces, others would drink it. That is their secret to flawless skin."
Having seen the proof to the formula, Aerin decided to harvest this secret for Olumes, a skincare brand that puts front and centre this kelalit water of the Kadazan-Dusun. More than just beautiful skin, Olumes, which means 'beautiful' in Kadazan-Dusun language, also seeks to share the beauty of the culture to the rest of the world.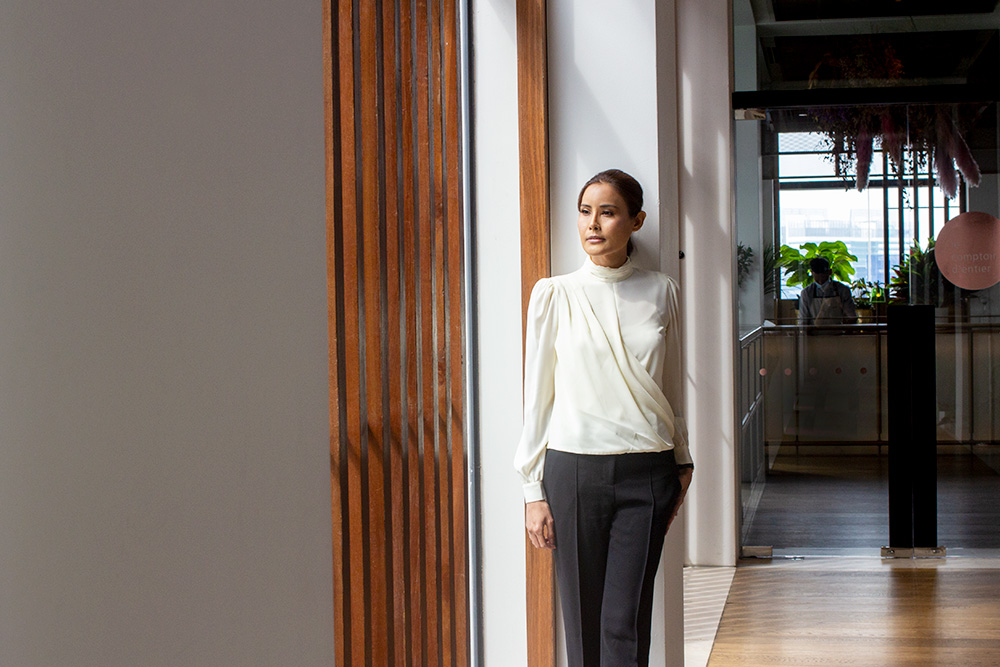 Simple clean beauty from an age-old formula
Olumes is made for simplicity, the same way the kelalit water has offered its essences to the women of Borneo. Olumes only carries a Refining Lotion and Satin Cream for a routine that's as straightforward as it gets.
"We believe in minimising the steps so we created products that are multifunctional," Aerin tells. "The toner lotion resurfaces skin and fades the appearances of dark spots while reducing acne. The cream is also multi-purpose. It's for all skintype and covers ageing, hormonal breakouts, dry skin, everything. Combination skin and oily skin will be balanced out."
Its usage is simple, but the make up of each product is certainly not. Kelalit water has been found to contain rich amounts of brazilin, the main component that calms, soothes and strengthens skin.
"It is proven to have anti-inflammatory elements and anti-oxidants, which helps the skin of the Kadazan-Dusun women stay young," Aerin offers.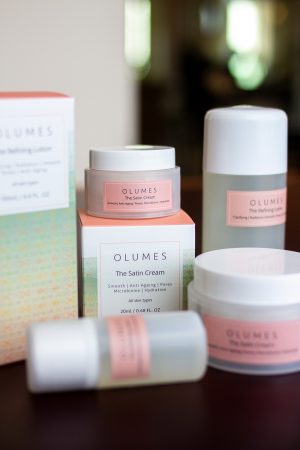 On top of the core kelalit water, the lotion is packed with 6 youth boosting peptides and 3 sources of probiotics, which cohesively work together to buff away dead skin cells, promote cell renewal and boost collagen and elastin production. The cream, on the other hand, brims with 10 peptides and magnolia stem cell extract to moisturise, soothe and refine dull complexions, whilst leaving skin flawlessly smooth, plumped, shine-free and ready for makeup.
Everything is also produced without nasty chemicals and toxins and packed in Kuala Lumpur, save for a few active ingredients imported from Germany and Spain.
The main ingredient – the sappan wood from which the kelalit water is extracted – is harvested from Sabah and shipped to Kuala Lumpur for extraction. For sustainability purposes, the Olumes team is cultivating more raw shoots here now and multiplying the sappan wood locally for in-house batches.
"It's a tricky process because kelalit water is very precious and found only in Borneo," Aerin lets on. "We grow our own trees in Kundasang but for more mileage we're multiplying different batches in Kuala Lumpur."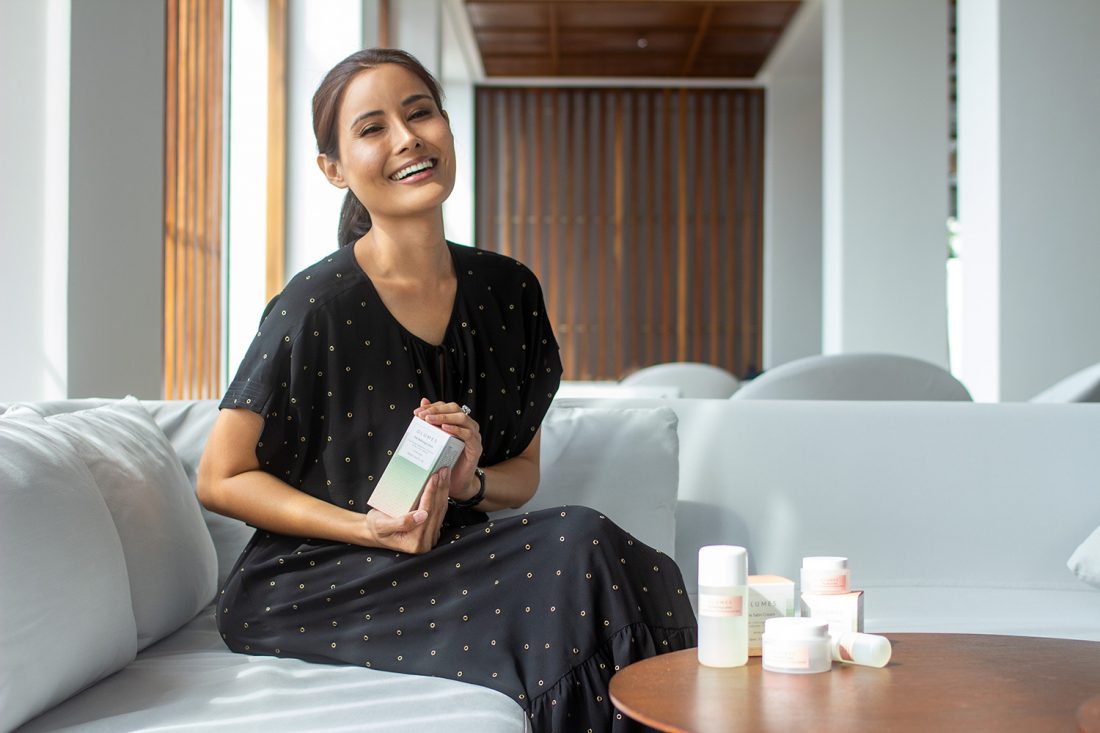 Made in Malaysia for the world
As part Kadazan-Dusun, the biggest reward for Aerin in her creation lies in sharing this generational secret of her ancestors with the rest of Malaysia and, hopefully, the world.
"My vision is to bring this internationally, give it a year or two to bring it outside of Malaysia," she shares. "It tells our Asian heritage."
Everything about the products pay homage to Borneo. The inside sleeve of its packaging features the geometric plaid of the Kadazan-Dusun beading called pinakol, a symbol of beauty often passed down from mothers to daughters. The logo of Olumes itself is that of the peak of Mount Kinabalu, the revered mountain icon of Sabah.
"This is very special to Borneo Malaysia," Aerin says earnestly.
If beauty is personal, then Olumes is doubly personal for all Malaysians, East and West. Just as how SK-II has its pitera and Sulwhasoo has its ginseng, perhaps we can be proud of our own kelalit water in the saturated beauty industry of the world.
Learn more about Olumes and its products, or buy them online at the official website here.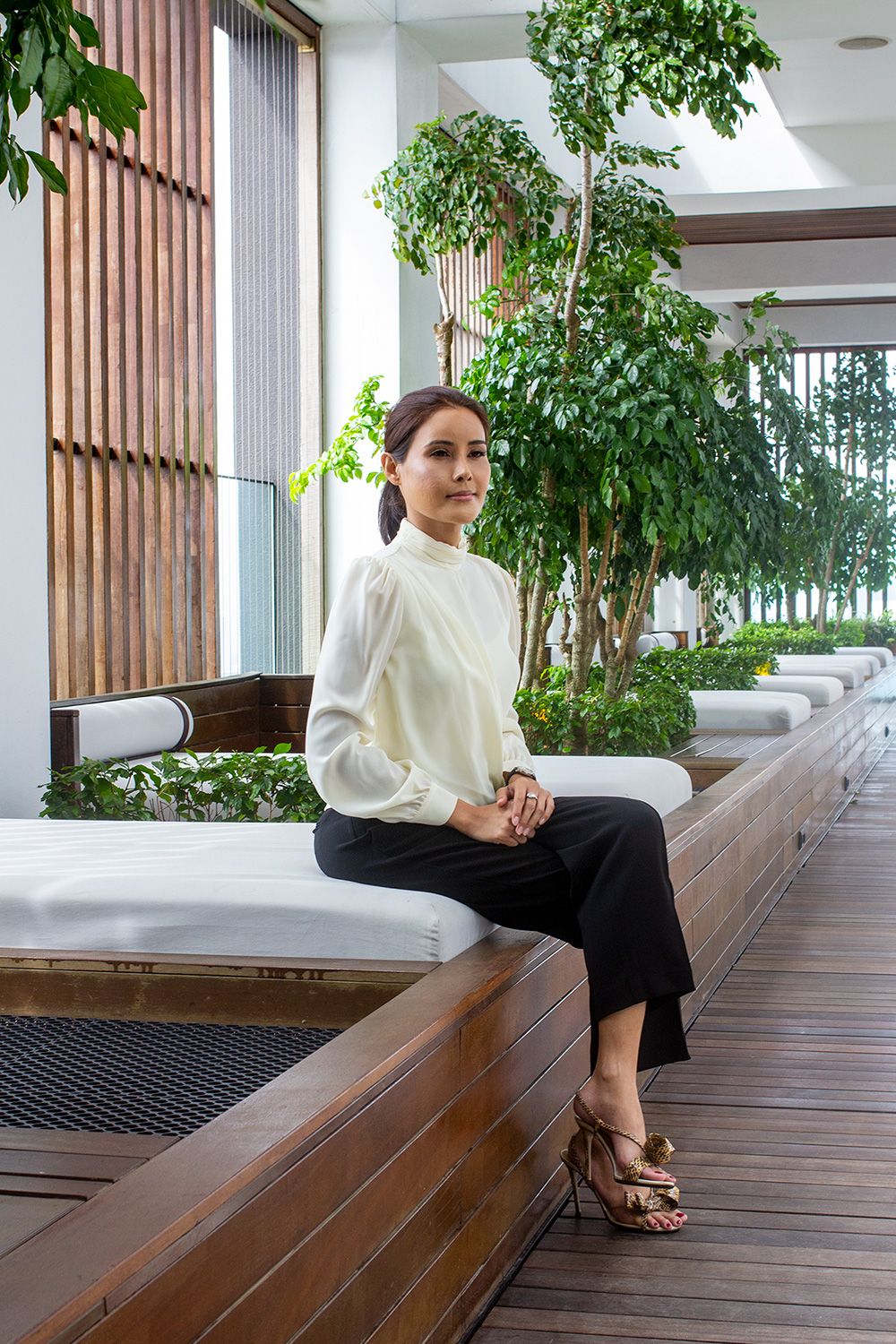 Photos: Anson Siau