During these difficult times, livelihoods have been affected, businesses are disrupted and dreams, diminished on a global scale. FirstClasse, in collaboration with Newswav, wants to help provide some much needed publicity to local businesses going through tough times with this latest #SupportLocal series. Visit our #SupportLocal page for more information.
---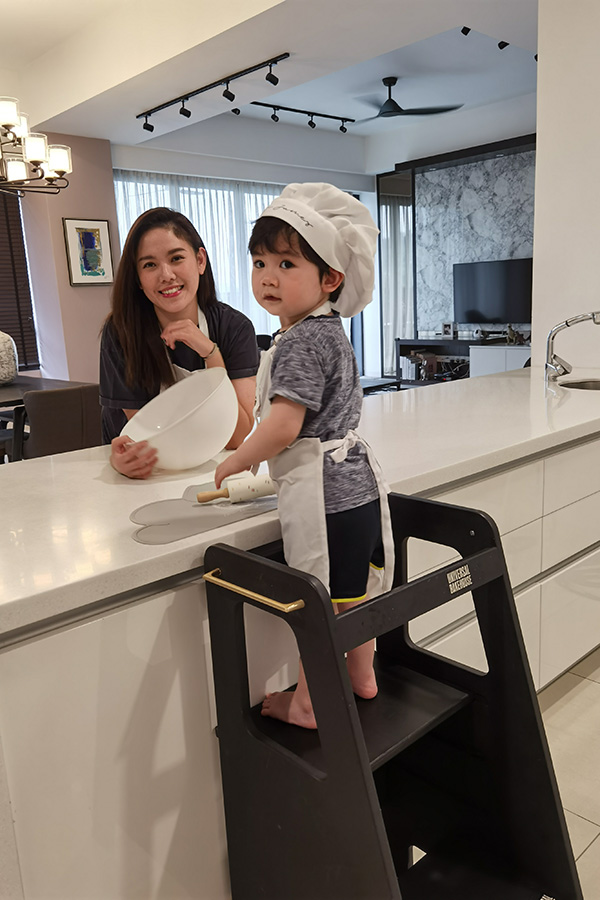 The birth of a child calls for a long to-do list for a mother. From preparing a safe environment for the child to grow up in to getting the right diet to ensure good health for mother and child, this life-changing event can lead to many new, unexpected experiences.
When it came to the former for Esther Ng with her firstborn, Luther James, finding the right furniture was especially important. She was an interior stylist and the marketing director of a (now defunct) local furniture company then, after all.
"Searching for children furniture with great design and functionality that suits my style and vision had not been entirely easy. There were only a handful of foreign brands out there that carry great products, and it's not easy to ship them in," she reveals.
"Every time when I couldn't find something that I liked, I would just naturally start designing it in my head and sketch them out right after."
Thus, her custom-designed children learning tower, was born. Named ALTA, it launched in 2019 as the first product under her self-founded children's furniture brand, Lou Lou James.
Making memories with mama's little helpers
 As the brand was sparked by Esther's son, it was only fitting for her to name it in his honour. (Lou Lou is the nickname for Luther).
"He has been my inspiration all along, giving me the urge to create all things exceptional just for him," she regales. "Now [the name] represents both of my sons – Luther and my current newborn Chase James – who are 2 years old and 7 months. The brand will be forever close to my heart because of them."
With her two boys motivating her forward, Esther hopes to cultivate her passion for design and luxury home furnishings to create contemporary children fixtures and collectibles at Lou Lou James (LLJ).
The ALTA Learning Tower is the first product of that aspiration, functioning primarily as a step-up platform for kids. Handcrafted locally by Malaysian carpenters, it is built using solid wood for stability with matte gold stainless steel hand bars on the sides for an elegant touch of practicality (as additional support or say, to hang wiping towels).
Each tower weighs around 15kg and stands at 85cm high, with 3 adjustable steps that come fully assembled in a sizeable printed logo box. According to Esther, it is able to support children aged between 18 months right up to 7 or 8 years – or until a child is tall enough to reach counter tops without an additional lift.
Commenting on the current demand for such a niche product, she says candidly: "Frankly, I wasn't even thinking about the market for it at first as I just wanted to create something stylish yet luxurious for my house and my kids."
"It was only then when we were caught by surprise with the overwhelming response that we started pushing it through Instagram during the MCO," she explains.
Since then, the ALTA has found its way into the homes of many moms besides Esther, including parent influencer Shaine Wong and child and family development specialist Racheal Kwacz, to name a few. Scroll through the brand's Instagram and you'll find a long list of adorable 'mama's little helpers'.
Though you'll notice most of these little ones using the ALTA to play in the kitchen, it offers a multitude of other possibilities.
"Daphne Iking's eldest uses it to tidy up a bookshelf and we have a regular customer who lets her little toddler doodle on it as a whiteboard," Esther suggests. "The use of the ALTA is pretty limitless really, as long as it is placed against a wall or a steady piece of furniture and used under a parent or guardian's supervision for safety precautions."
The best part is that your child will be learning whilst helping to cook, clean or craft at home!
Creating only the best for your little ones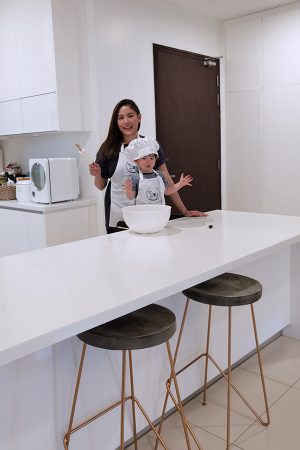 It has only been less than a year since the brand's inception, but a steady stream of orders has kept LLJ' small team of 10 rather occupied.
"The first batch of 100 deliveries within a month I must say was terrifyingly challenging, but it was a great learning curve," she shares proudly. "I literally got down to work at the factory myself in order to get orders done – performing quality control over and over again, lifting up each and every one of them to search for the slightest flaw one can ever notice, wiping and packing repetitively… It was pretty crazy."
Months of lockdown due to the global pandemic only added to the struggle, forcing plans to launch new furniture collections to be put on hold or delayed.
"The good thing is that it gave me time to fine-tune some of the designs which were already in the pipeline, and I couldn't be more pleased when the prototypes turned out great. We are looking to launch a new collection before Christmas, and subsequently every 3 to 4 months if all things go well, with smaller collectibles dropping every other month," she divulges.
She also has plans to expand the brand's reach to neighbouring cities, after receiving a number of enquiries from Sabah, Sarawak, Brunei, Singapore and Indonesia.
"Unfortunately, we do not have the confidence to ship over at the moment as the underlying risks if we were to engage a courier service company to deliver our products without proper handling and care might not be worth taking. Distributorship should help in fulfilling the orders more efficiently and we are currently in discussion on this," she reveals.
One thing is for sure, this mother-of-two's to-do list has gotten much longer with Lou Lou James to run. But as long as it involves "creating the best for your little ones", she looks forward to checking them off.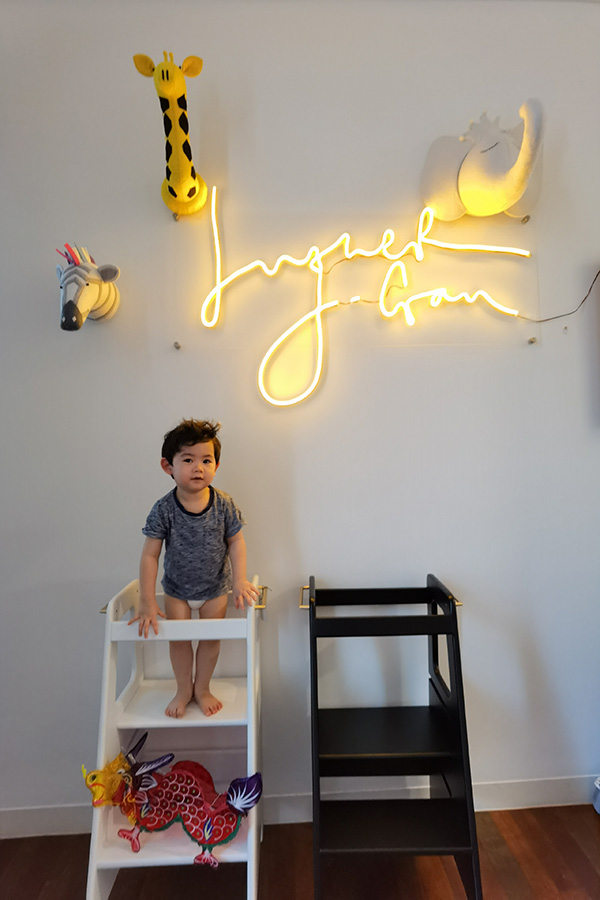 For more information and updates, follow Lou Lou James Furniture on Facebook and Instagram.
Photos courtesy of Lou Lou James Furniture and Esther Ng