Shaine Wong shares real-life tips on coping with motherhood and the criticism that comes with laying it out in the digital world.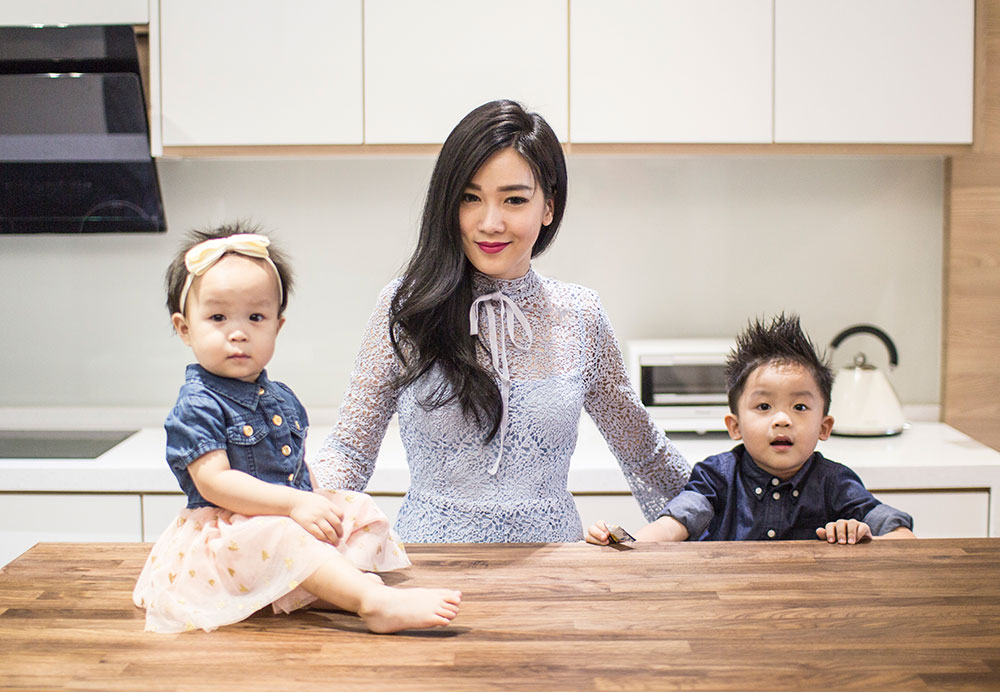 When Shaine Wong started posting photos of her first child, Jacob, on Instagram four years ago, little did she know that he would garner so much attention from users of the platform and eventually thrust her onto a whole new career path.
From then on, the Montessori teacher turned social media influencer and blogger has gained close to 100k followers on Instagram (@shaine) and over 900k likes on Facebook (@shaine.my) sharing photos and tips on fashion, beauty, travel, lifestyle and motherhood.
The mother of two also manages separate Instagram accounts for her children together with her husband Vincent. The ever dapper 4-year-old Jacob (@jaco3oy) now has over 53k followers on the platform while sweet little Sophie (@sophie3aby), who just turned one last month, has close to 13k followers and counting.
"I didn't mean to be a blogger or influencer. I just started sharing Jacob's pictures on my Instagram for my family and friends," she shares on how her new career developed. "From there everyone started asking me questions like, 'How do you take care of your kid?'"
Prompted by the influence of social media and combined with her intention of documenting Jacob's growth, Shaine decided to start up a blog primarily to share her knowledge and skills in motherhood and parenting.
The success of her blog and popularity on social media eventually earned her the title of GushCloud's Top Parenting Influencer in 2015.
However, her experience with children didn't start with Jacob.
"A child is born as an empty box"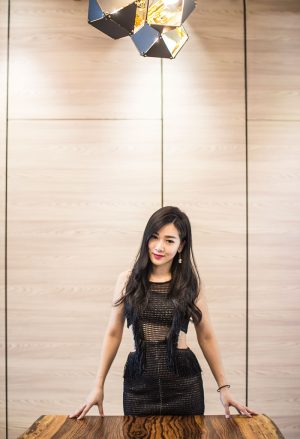 Coming from a background of early childhood education, Shaine admits her degree did help her prepare for motherhood by helping her understand the physical and emotional development of children.
Thanks to her knowledge on fine and gross motor skills, Jacob learnt how to write numbers at the meagre age of two, whereas the average child only learns this between ages 3 to 5.
"The way he holds the pencil is the proper way. Normally, kids his age will just grab (the pencil) and scribble, but he will hold it with three fingers – this is what you call the pencil grip," she proudly shares.
"I think everyone should know how a child grows – you should understand them, not expect them to understand you because a child is born as an empty box. What you put in, they carry and hold."
Despite her personal experience with toddlers and young children, Shaine continues to seek advice from her family and friends who have joined the motherhood club.
"So many mums search for information on the Internet. For me, I do research on the Internet but first, I will ask my parents, my mother-in-law, and friends for information," she says. "You really have to go and talk to other people, because being a mum is not easy – it's really a tough job and you really have to get more experience from other friends."
Aside from imparting advice and sharing experiences, her family and friends are also her pillars of support when it comes to dealing with criticism and hate on social media.
The dark side of social media
Part and parcel of her identity as a social media influencer and mother is getting upsetting comments or being misunderstood by Internet users.
From receiving insensitive remarks about whether she is expecting a third child after posting a photo following a heavy meal to being criticised for the way she dresses her children, the haters seem to always find something downbeat to say.
"It's hard to please everyone. Even when I post a photo of Jacob doing homework, some people will say 'Why do you want to force your kid? He's still very young'" she tells with a hint of frustration. "Every mum has a different perspective…but that doesn't mean I'm forcing him – this is a part of learning. You don't make a bad comment now, you have to see how it turns out in the future."
On how she deals with the criticism, Shaine shares, "I will discuss with my friends, my husband and with my agent, then we'll think of a solution to move on. But sometimes I will just ignore the comments. There are just too many haters who enlarge the point of what they don't like or don't agree with."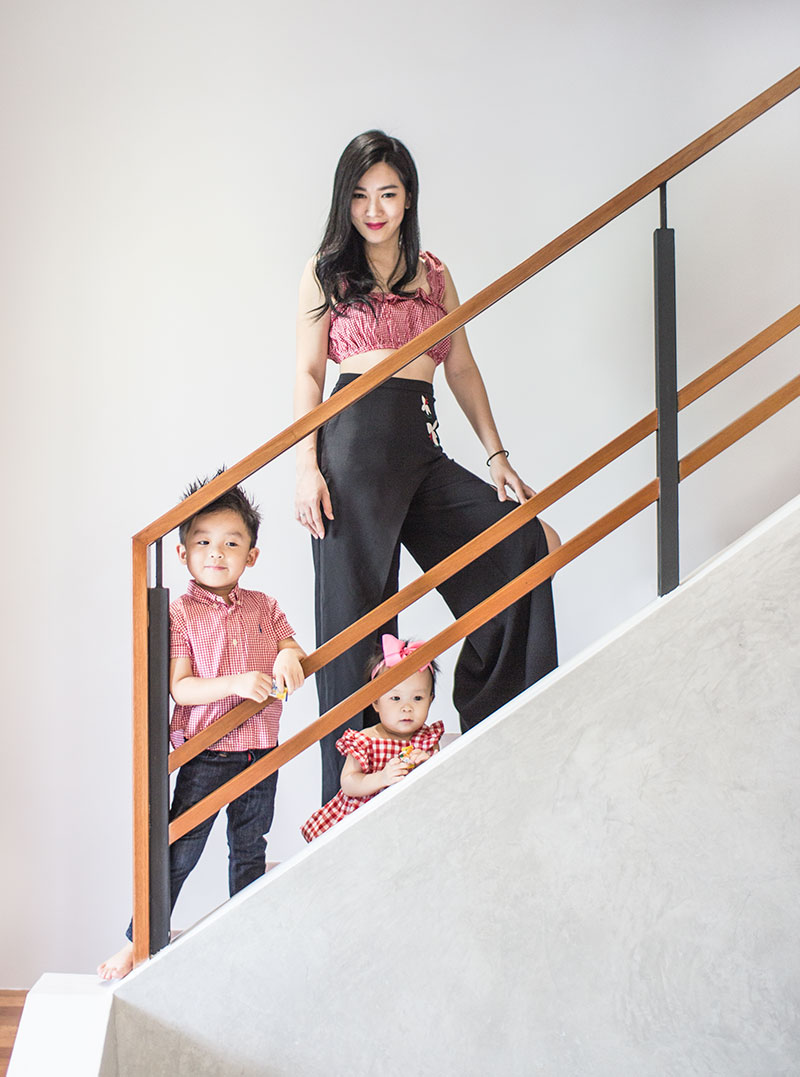 At the end of the day, all the negativity only motivates her to prove the doubters wrong by raising her kids to do the best they can and be the best they can, at their own pace.
The evidence speaks for itself.
After all, how many mums can say they have a 4-year-old who holds a pencil and writes numbers correctly on his own and asks to attend drama and speech classes without being forced or coerced, as well as a 1-year-old who stands up and walks steadily on her own? Our guess is not many.
Safety is another major concern, with so many child predators lurking around on the Internet.
Shaine's advice on the matter is to always be careful about what you post – do not give too much away, especially information on your children's whereabouts, whether you're taking your kids to the mall or to school.
"We try not to show off too much branded clothes. We're only showing his lifestyle and how he dresses up," Shaine explains. "I won't show where I'm going, I won't show the location. For Insta video, I will save it then go back and upload it later."
"Family comes first"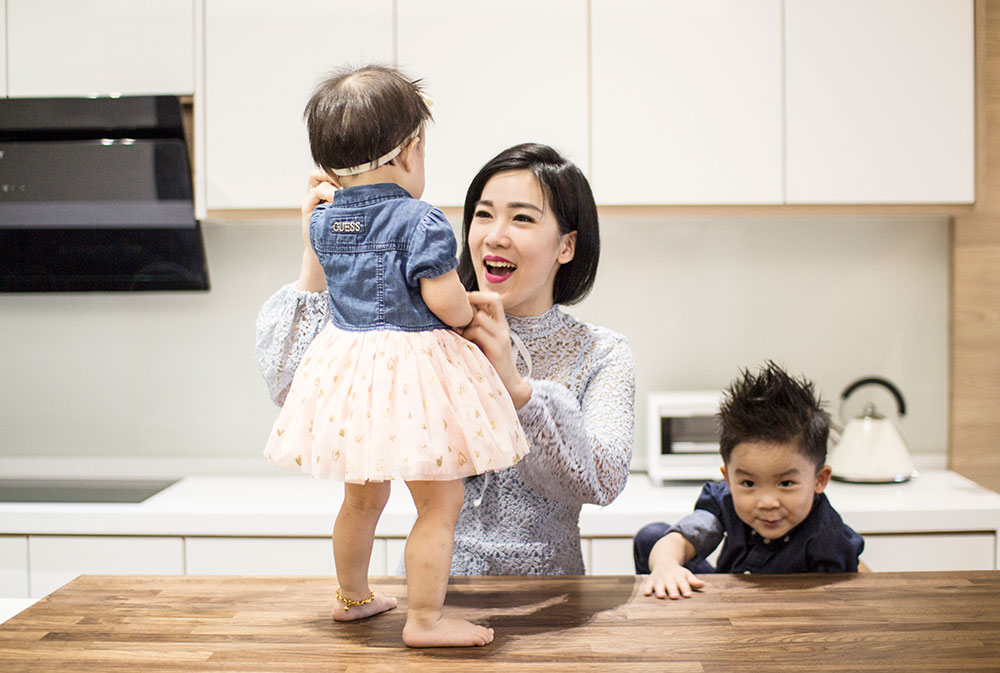 As it is, there are already countless things to worry about to ensure her children grow up in a secure and healthy environment, but with all her job demands and a finite amount of time, it's a marvel how Shaine manages to maintain a clever balance of it all.
"My husband and I have the same thought, we think that family comes first so every weekend we have to spend time with them. Even if we travel, either one of us has to stay with them," Shaine divulges. "We also spend time at home by doing some activities that they like or maybe take them to the playground or shopping."
Ironically, the digital savvy mum shields her children from spending too much time online or with gadgets.
"For me, I prefer him to be outdoors more. Like even at home, I will set only 10 minutes a day for him. I will ask him to play with his toys, not to watch YouTube too much because it's not good for his eyes and he won't talk to me if he's watching YouTube," Shaine explains, emphasising the importance of communication and interaction between mother and child.
When asked for her advice to mums in this digital age, Shaine replies, "You have to train them from young."
"Now everyone thinks that if their kid makes noise, they will just use an iPad to solve the problem. Instead of using an iPad or gadget, bring things that they like – toys, snacks, or simply talk to them, engage them in conversation. Don't always use gadgets to comfort them."
It's not easy juggling three kids, hundreds of thousands of followers on Instagram and creating a safe and conducive environment for her little ones, but Shaine is definitely doing a stellar job, if her photos are anything to go by.