Child and family development specialist Racheal Kwacz wants to teach mothers the joy of parenting sans bribing, shaming, threatening or punishing.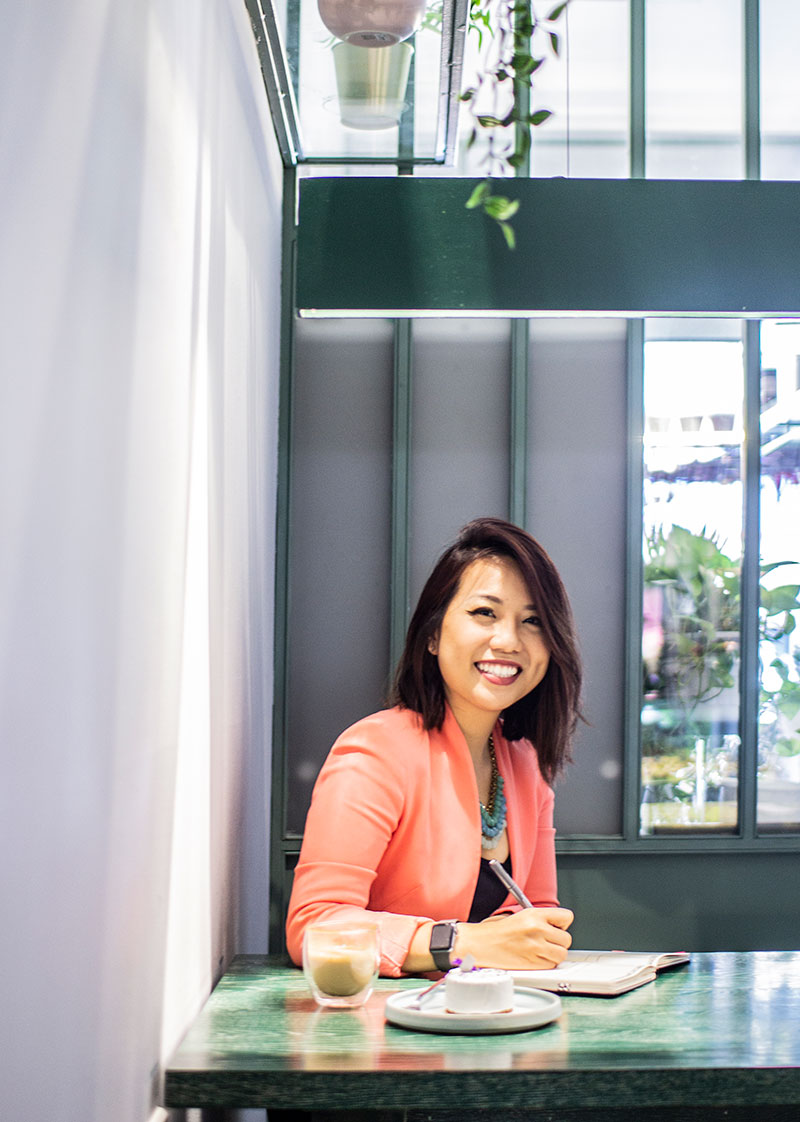 Racheal Kwacz is a proud mother to four-year-old Ella Grace, but she has mothered many others long before the arrival of her own child.
In fact, motherhood is almost second nature to the child and family development specialist who discovered her innate understanding of child behaviour even whilst she was still a kid herself.
"I remember my mum used to say when I was about 5 or 6, my favourite thing to do in the world – which I totally see in my daughter now – was to help out with little babies," she fondly tells us one afternoon after hosting a parenting workshop.
Instead of attending Sunday school classes like her peers then, she would help take care of tots in her church nursery. By the age of 12, she had started leading a class of younger children and developed an aptitude with them that sparked her ambition to become a teacher.
"I knew I needed to be a teacher for parents because that's what I wanted as a mum myself."
Two years later, she began volunteering at the pediatric ward at a local hospital, bringing school to children who suffered from chronic illnesses, especially cancer. But more than formal education, she provided a space for them to come to terms with how they truly felt.
"For parents, a lot of times when a kid is so chronically sick, you feel like you have to be happy all the time. I think in some sense, kids also feel like it's their responsibility to not make mom and dad sad, seeing them scared," she elaborates.
Having witnessed a mother's loss of a child at that impressionable age left a radical mark that affects her work and view of motherhood till this day.
"I realised that everything changes so quickly. One day you're fine, the next day you have a chronic illness. The power of that makes you strip away everything and focus on what is important and what's not. And the heart of it – the heart of my career now – is to be respectful of each other and be kind to one another," she reflects.
From teaching teachers to mothering mothers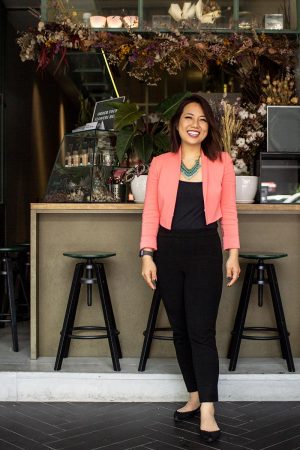 After completing her SATs locally, Racheal pursued a degree in Child and Family Development and Theatre in the United States. It was then that she came across Magda Gerber's idea of Respectful Parenting, under the training of former RIE® Executive Director Deborah Carlisle Solomon.
She went on to cut her teeth as an assistant teacher and worked her way up to become a program director for a host of schools across the country. Her new role meant shifting from teaching children to teaching teachers, proliferating her passion for children to others who shared her ambition.
But there was no mistaking that her heart remained in Malaysia. And so, upon her return to her homeland, a marriage and firstborn later, another role presented itself.
"At each season, your purpose changes and the things you connect with is different," she suggests, "So when I became a mum, I realised that there was a huge need for parents to be educated. I knew I needed to be a teacher for parents because that's what I wanted as a mum myself – for someone to tell me what to do when I feel lost with my kid."
That inspired the start of her eponymous brand, which provides parenting coaching sessions incorporating the foundations of Respectful Parenting.
"Respectful Parenting differs from traditional Asian parenting in that we don't shame, bribe, punish and threaten. We see the world through our kid's eyes and then we respond as a parent. You still expect them to behave, you still demand greatness from them but you talk to them in a way for them to understand why they need to do certain things," she explains.
Another crucial point is to give your child a voice and listen to it because what they need may not be what you might expect, even if mothers supposedly know best. She recounts an example of when Ella Grace was upset over her coddling of another baby. Like most mothers, her solution would have been to turn her attention to her daughter and embrace her, if needed (strictly no shaming her feelings of jealousy). To her surprise, her daughter's reply when asked what would make her feel better was to get her father or someone else to give her the attention she needed.
It sounds practical in theory, but can it really work for parents who grew up ingrained in the Asian culture and are used to making all the decisions, no questions asked? That's a concern she's all too familiar with, which is why she developed The RACHEAL Method.
"The RACHEAL Method marries the 'Western approach' of respectful parenting with Asian culture, allowing the leeway that every mom and dad is going to parent very differently, so there are no rigid rules. Leading with love is a big part of it (it's the 'L'), so if you forget all the rules, just lead with love," she advocates.
Respectful Parenting 101
Today, The RACHEAL Method forms the framework not just for her parenting workshops, but also her educational and career talks. After all, the sons and daughters of today are the same leaders you are building up for tomorrow. What really matters doesn't change with age, only how it is presented.
Keeping this in mind is what helps her deal with one of the greatest challenges of her career – dealing with "mum guilt" whenever she has to part with Ella Grace for work.
"When I get feedback and messages from parents telling me that I've helped them so much, that's what really powers me through – remembering that my work is important. It may seem like I'm going against the grain, but it's really a gift to see dads and mums have their aha moment and completely change the dynamics of their family and the generations after," she beams.
"If you forget all the other rules, just lead with love."
That said, she makes it a point to apologise whenever she misses bedtime or unintentionally breaks a promise to her daughter.
"Apologising is part of respectful parenting and that means being honest and saying sorry when you've made a mistake, whether your child is four or one or 25," she says.
On that note, she offers her top five tips on Respectful Parenting via The RACHEAL Method.
Trust your child. ("Trust that they are able, confident and strong at any age because if you trust in them, they will trust in themselves.")
Slow it down. ("Some of the most powerful lessons Ella Grace has learnt is when I slow it down to her pace, to just hold her hand while we're walking and let her make 20 stops along the way to watch the cobbler mending shoes or to look at a plant.")
Respect their boundaries – when they say no, it means no. ("If she doesn't want to hug that aunty, look at the big picture. Some day, some boy may try to hug her and if she believes that she has a right to be safe, she will be able to say no. Little things, big picture.")
Take time to take care of yourself. Self-care is important too. ("As mothers, we often don't give ourselves rest or permission to make mistakes. That's why it's so important to have a #mamatribe that makes room for your mistakes and holds space for you and believes in you.")
Be kind, be brave and be authentic. ("Being kind to her and to ourselves teaches her to be kind. Being brave is to have those hard conversations, saying 'I really messed up today', or choosing to let your child learn from their mistakes. And being authentic, which is really hard in this Facebook and Instagram age, but it's important to acknowledge your feelings of depression and know that it's okay to ask for help.")
For more information about Racheal Kwacz or to join one of her workshops, visit rachealkwacz.com. Follow her on Instagram @rachealkwacz for more tips on parenting, career and life.
Photography: Gan Yew Chin