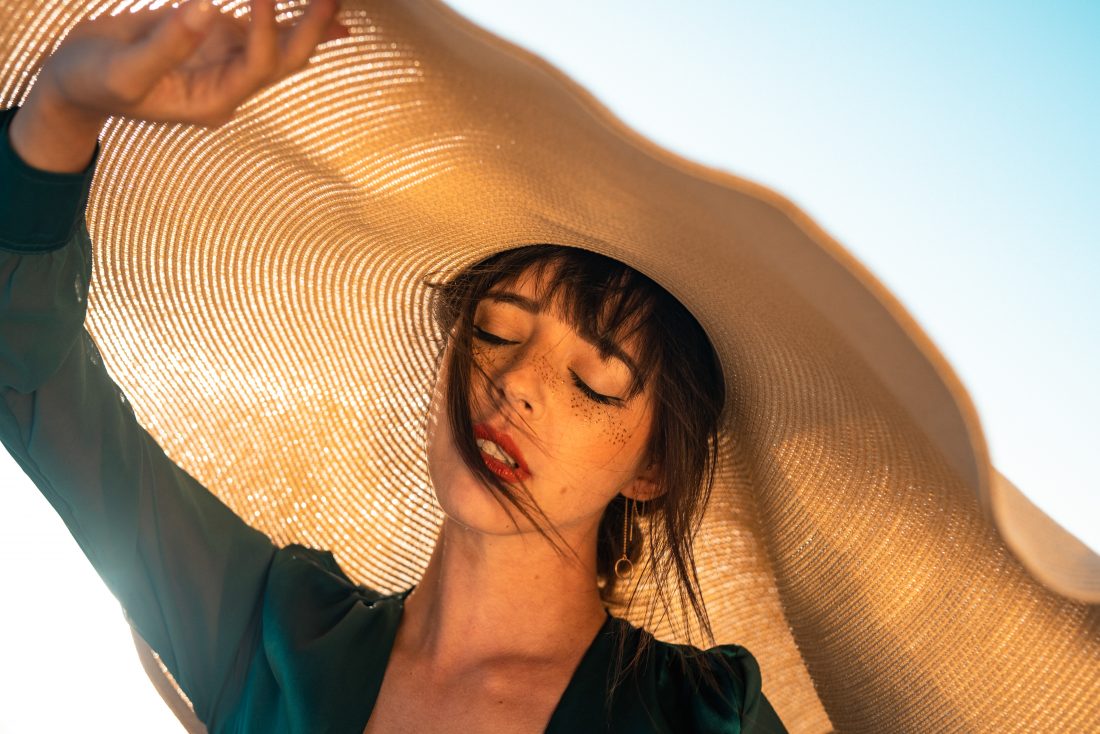 There is no shortage of information out there on how one of the biggest beauty or anti-ageing secrets is to keep your skin far away from sun exposure. In fact, most of visible ageing is caused by UV damage, which robs the skin of its natural elasticity that leads to thinning skin and wrinkles, and hyperpigmentation spots or patches. That's why we're required to slather on copious amounts of sunscreen everyday to not only prevent skin cancer, but also retain as much of our youth as possible.
Though we can all also collectively agree that one of the most vexing things about sunscreen is that it starts to break down and degrade in sunlight, and eventually loses its efficacy over the next few hours – and you have to put it on all over again. Did you know that even your own sebum can cause sunscreens to break down? That's why we're being told left, right and centre by aestheticians and dermatologists to reapply our sunscreen after every 2-3 hours.
Unfortunately, simply smearing sunscreen over our makeup is a recipe for disaster – as it stands a 100% chance of ruining your #FOTD, nor is it very practical if you're constantly out and about. Let's also face the reality that none of us – regardless of our schedules – will actually muster the energy to wash our faces then reapply our sunscreen and makeup again. Don't lose hope though – there are actually a handful of ways you can keep your skin protected, without making your contour and blush budge. Read on to unravel the mysteries of sunscreen reapplication. 
Always begin with sunscreen under your makeup
(Swipe left for more)
This is simply non-negotiable and should already be an essential and irreplaceable step in your everyday skincare routine. The final step should always be a sunscreen after applying your moisturiser, and before your makeup. Dry skins can get away with using thicker textured sun creams, while oily and combination skins should opt for milkier textures or gel-based sunscreens. Mineral sunscreen is always a good option as it doesn't irritate sensitive skin, and it's also more environmentally friendly compared to chemical sunscreens such as Avobenzone, Octinoxate and Oxybenzone. Be sure to use a heaping tablespoon's worth of product to sufficiently protect your face and neck! 
Reapply with cushion makeup
(Swipe left for more)
Cushion makeup is practically made for on-the-go touch-ups, and a great option if you're not in the position to rinse and repeat. Minimise your makeup caking by first blotting with some soft tissue before applying a sufficient amount of the cushion compact makeup onto your face. 
Brush it over with powder SPF
(Swipe left for more)
If you don't want to run the risk of smearing or caking on your makeup, powder sunscreens serve as a triple threat solution. Not only do they provide efficient sun protection (in terms of reapplication), they also help set your makeup and mop up any excess oil. Just make sure to be generous when brushing it over your makeup to ensure enough coverage to keep you protected. Though it may leave some gaps as fine powders can be easily dispersed, it's still better to have some protection than none. 
Top it up
Here's a nifty trick that also scores you brownie points for sustainability – thoroughly clean your used cushion compacts and refill the contents with your go-to sunscreen (thin or milky textures work best). You can then easily re-use your cushion compact while reapply your sun protection using a beauty blender or the compact's sponge without having to bring a bulky bottle. The only catch to this tip is that you would need to really clean your compacts and sponges before each refill, so that you won't be breeding and transferring bacteria back onto your skin or decrease the sunscreen's efficacy. 
Photos courtesy of the respective brands.
Featured images: Pexels.