The Bottega Veneta Summer 23 show recently debuted at the Milan Fashion Week, where Kate Moss walked the runway in a laid-back blue fit. The upcoming collection features casual silhouettes like white tank tops alongside layered pieces for the summer weather. 
Other than colour blocks, the summer range also highlights three-dimensional floral details and breathtaking fringe dresses. Here are some standout looks from the Bottega Veneta Summer 23 Show that we can't stop talking about.
Kate Moss in all cash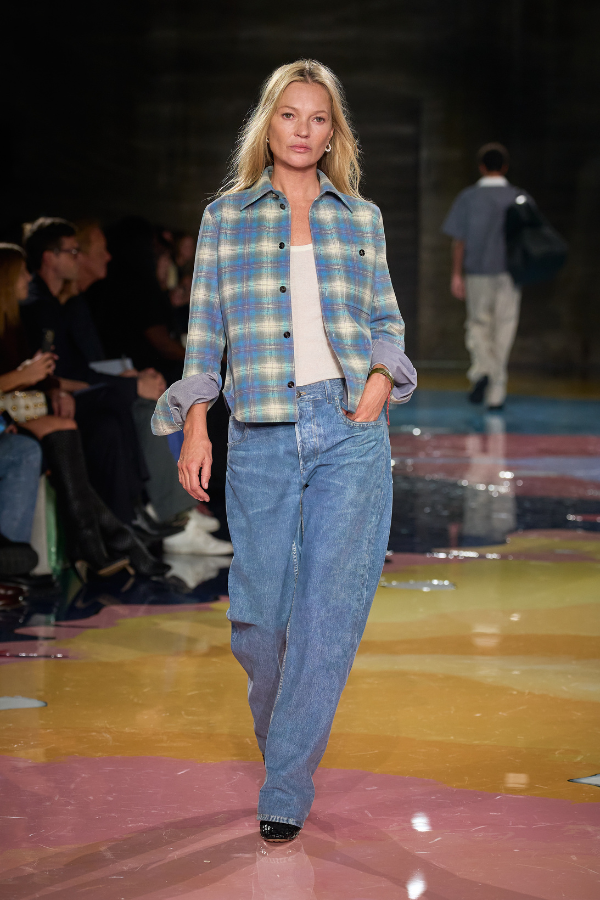 Jaws were dropped when Kate Moss graced the runway in a stunning all-blue hue outfit with denim and checkers. But while some may say it was all too casual, every piece is made from the best materials and fine tailoring. Sporting an airy white tank top layered with a flowy checkered shirt, Kate's outfit is complete with baggy denim that hugs the hips. 
Layers for Summer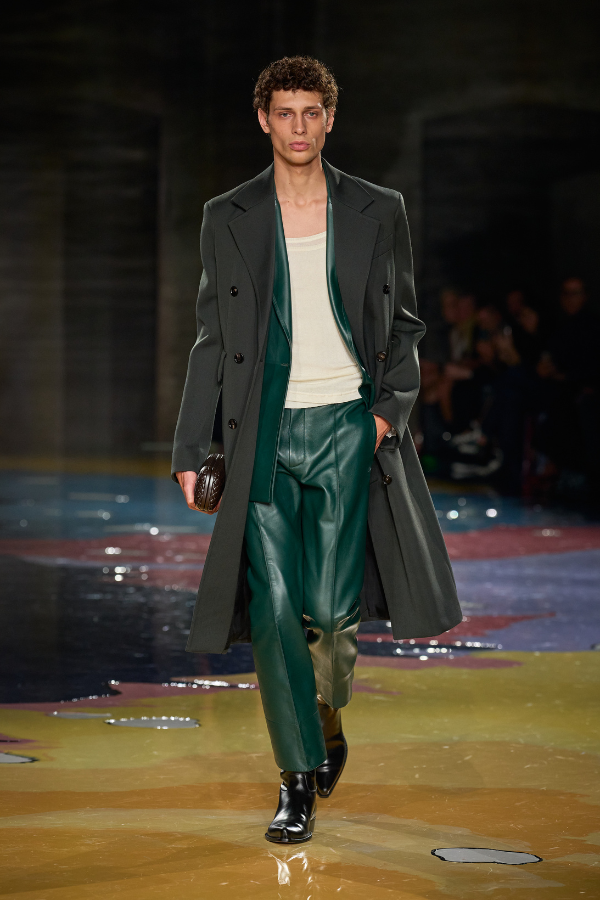 Did someone say layers are only for fall? Well, Bottega Veneta is here to prove you wrong. The Summer 23 show featured several looks that layered casual white tops with leather blazers and coats. Whether you're visiting the windy bay or soaking in the summer sun, you can remove or keep these layers according to your needs. 
Double couple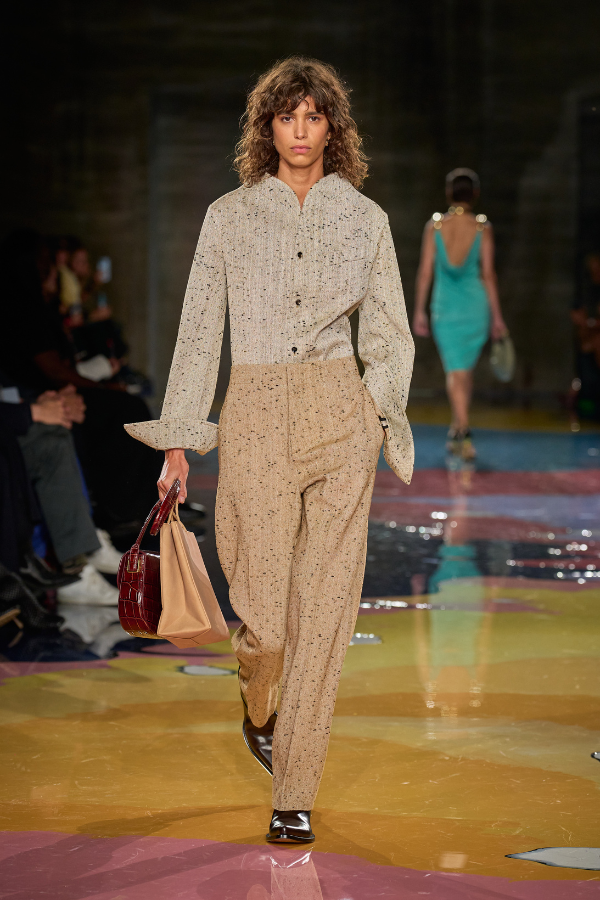 Throughout the runway show in Milan, we spotted several looks paired with double bags that piqued our interest. From complementing mesh and sling bags to contrasting totes and shoulder bags, all of them match artistically with the outfit. Every look featuring double bags also played with different textures and hues. 
3D display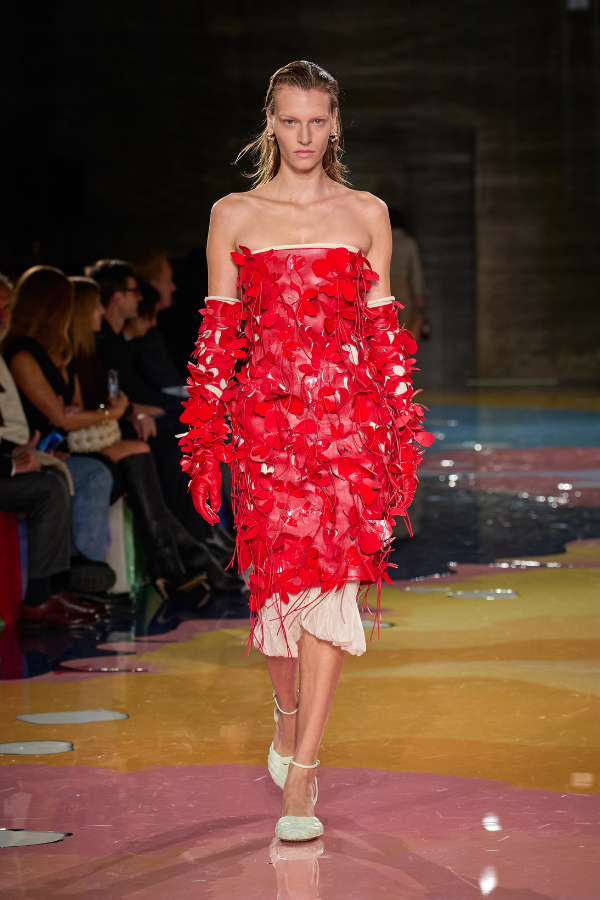 Abstract prints graced several pieces in the collection, but what caught our eyes were the 3D details. Pop-out flowers are paired with fringes to create a beautiful mix while other dresses feature subtle 3D embroidered florals. Sparkling gems and tassels drape below the 3D embroidered flowers as they sway with every move. 
Tassels galore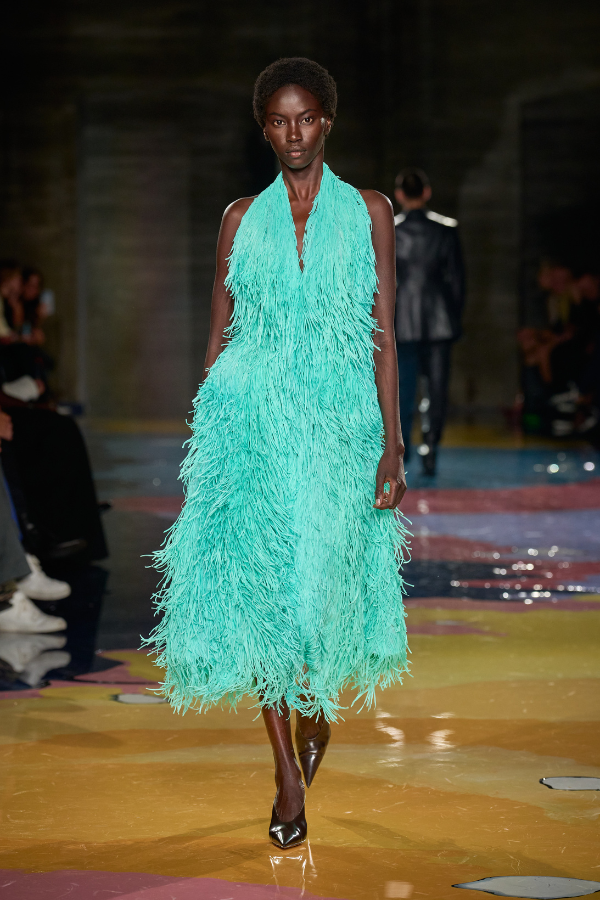 Brightly coloured tassel details closed the Bottega Veneta Summer 23 show as they bounce with every step. But we particularly loved the aqua blue tassel dress that brought a pop of colour to the runway right at the very end. With a dress like this, there's no need for any extra accessories as it shines on its own. 
Photos by Bottega Veneta.