Their brand-new Afternoon Tea menu is thanks to their recently appointed Executive Pastry Chef Gael Moutet.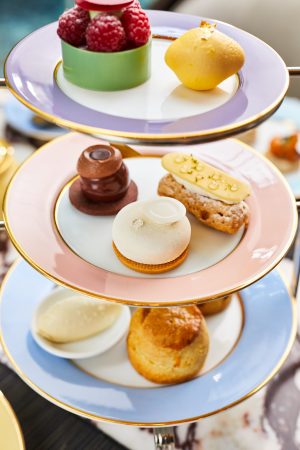 Valentine's weekend just ended, but there are still a handful of us who have yet to fully satisfy our sweet tooth.However, the thing about treating ourselves to sweets is that they can get overly rich or cloying, and eventually feel overwhelming.
The St. Regis Kuala Lumpur satisfies all our cravings, while leaving us desiring for more with their brand-new selection of cakes and desserts, alongside a new Afternoon Tea menu that's curated by their recently appointed Executive Pastry Chef Gael Moutet.
Hailing from France, he offers only fine and delicate flavours, and exciting textures that'll keep you hooked. What's amazing about the desserts done by Chef Moutet is his ability to achieve a perfect balance between rich indulgence and lightness. We had the pleasure sampling not only the new Afternoon Tea menu, but also some of the new cakes being debuted – and we can safely say that each one was beautifully balanced in terms of sweetness, with no one flavour or texture overpowering the other.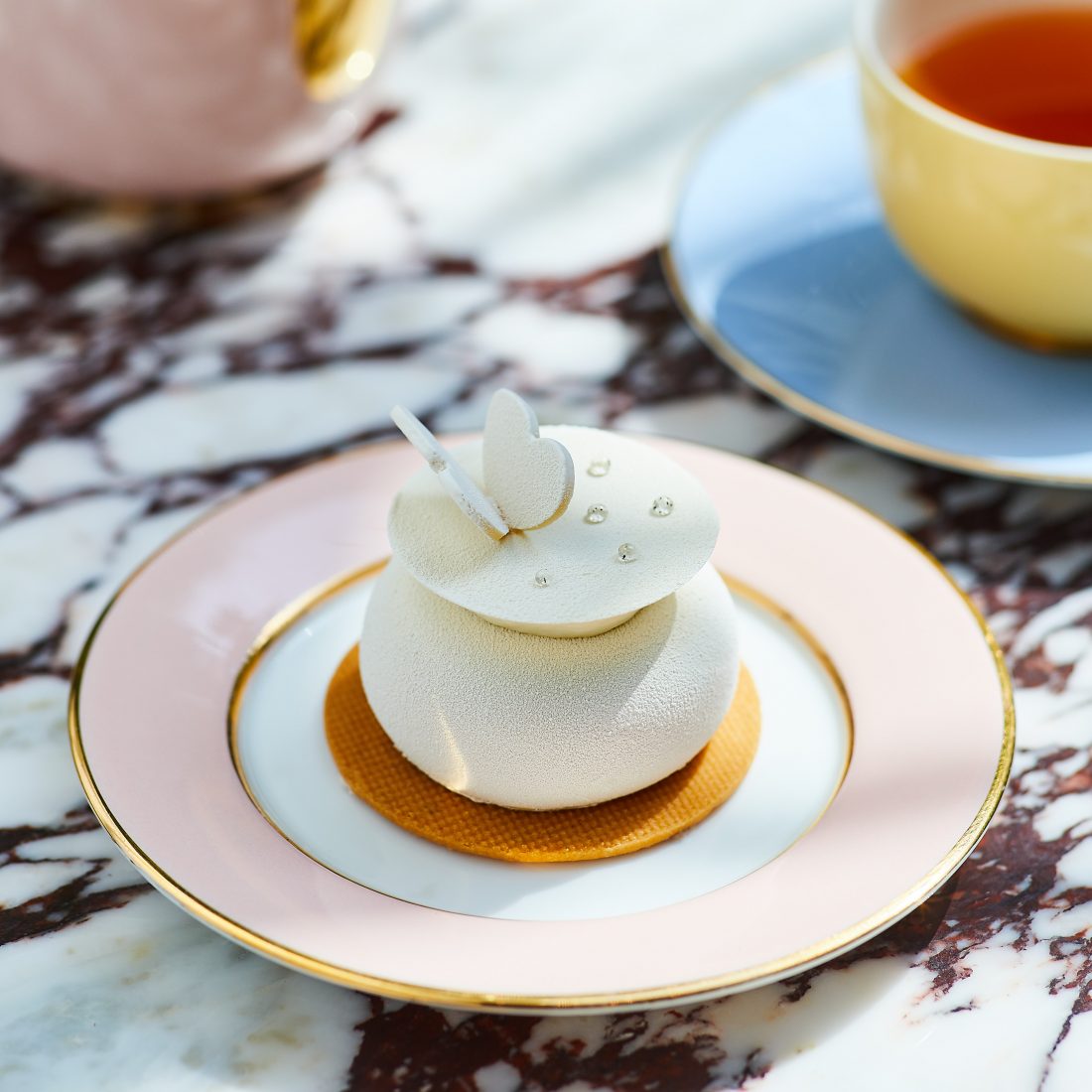 7 Textures of Vanilla
7 Textures of Vanilla
If one were to imagine what eating a cloud is like - this would be it. This delicate cake explores various textures that keeps you hanging onto every bite - from a decadent ganache and melt-in-your mouth mousse, to a buttery sablé and satisfying crunch. This vanilla treat is anything but basic.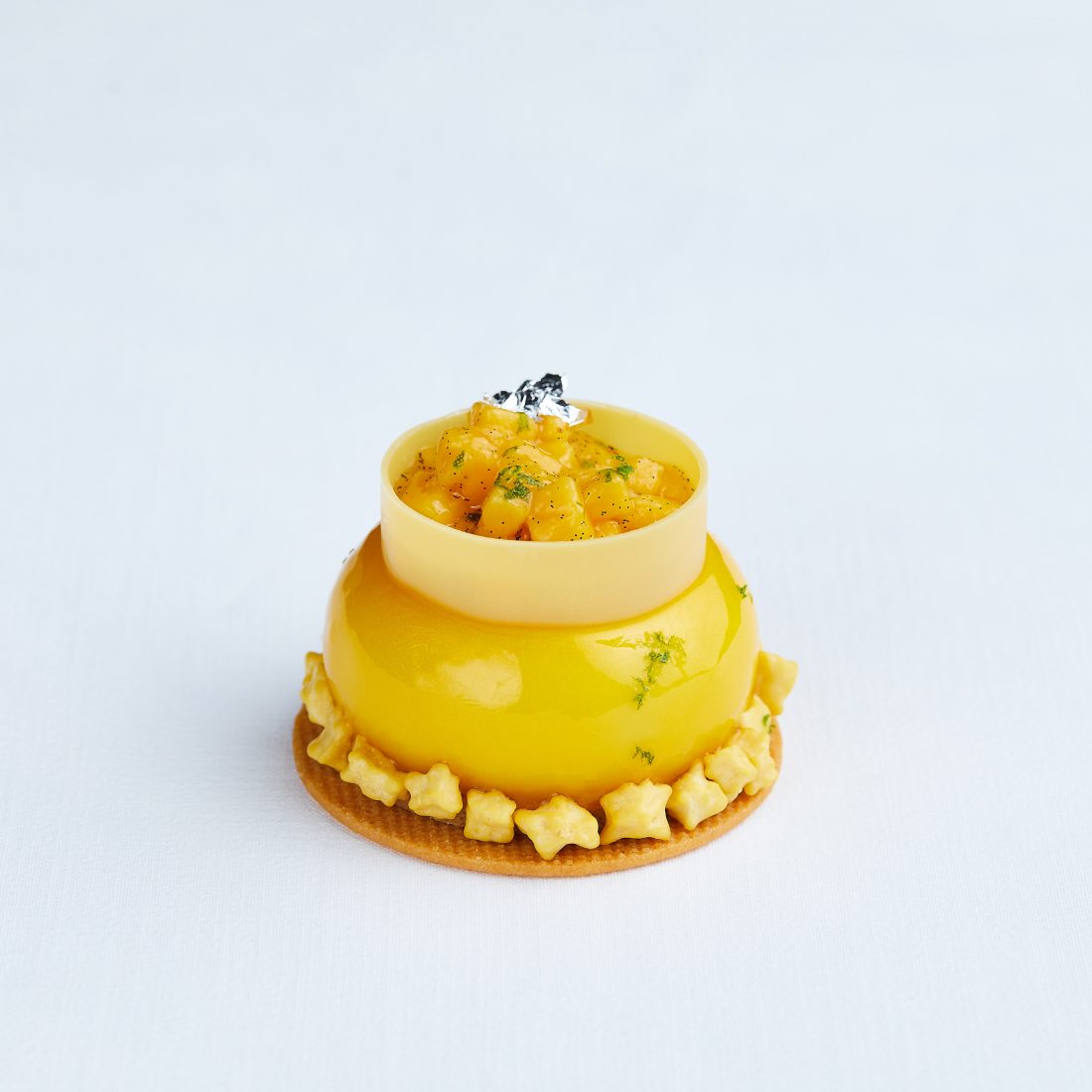 Exotic Mango
Exotic Mango
Those who prefer to savour more refreshing, fruity, and tropical flavours can find joy in this juicy number. A light mango mousse sponge cake is layered with fresh mango and kaffir lime compôte. It sits on a sablé lined with dehydrated mango crunch, and a glistening glaze.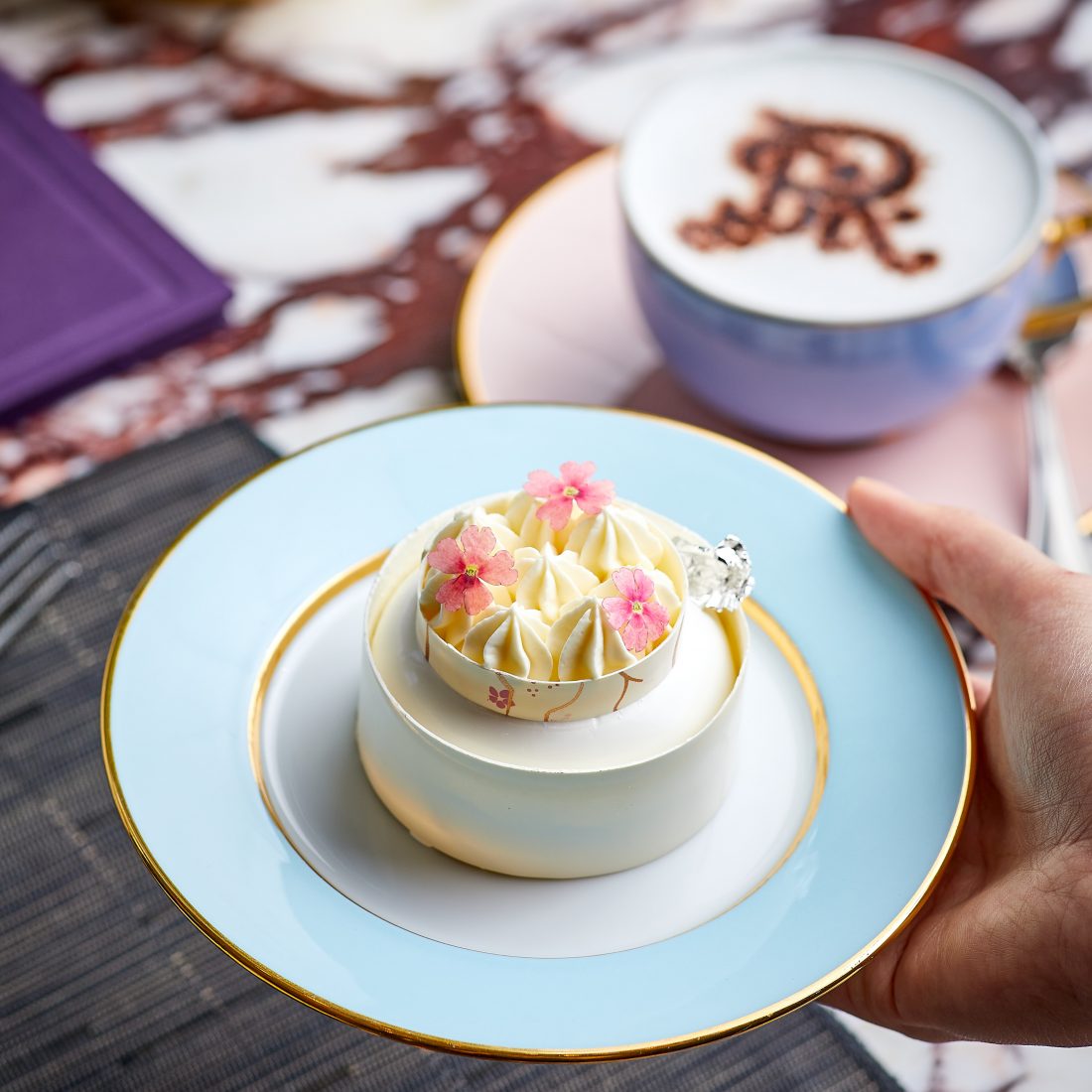 Le Temps des Cerises
Le Temps des Cerises
Sweet, with a hint of tart. A fluffy white sponge cake is layered with tangy cherry crunch gelée, soft cherry cream and airy white chocolate mousse, glaze, and whipped cream.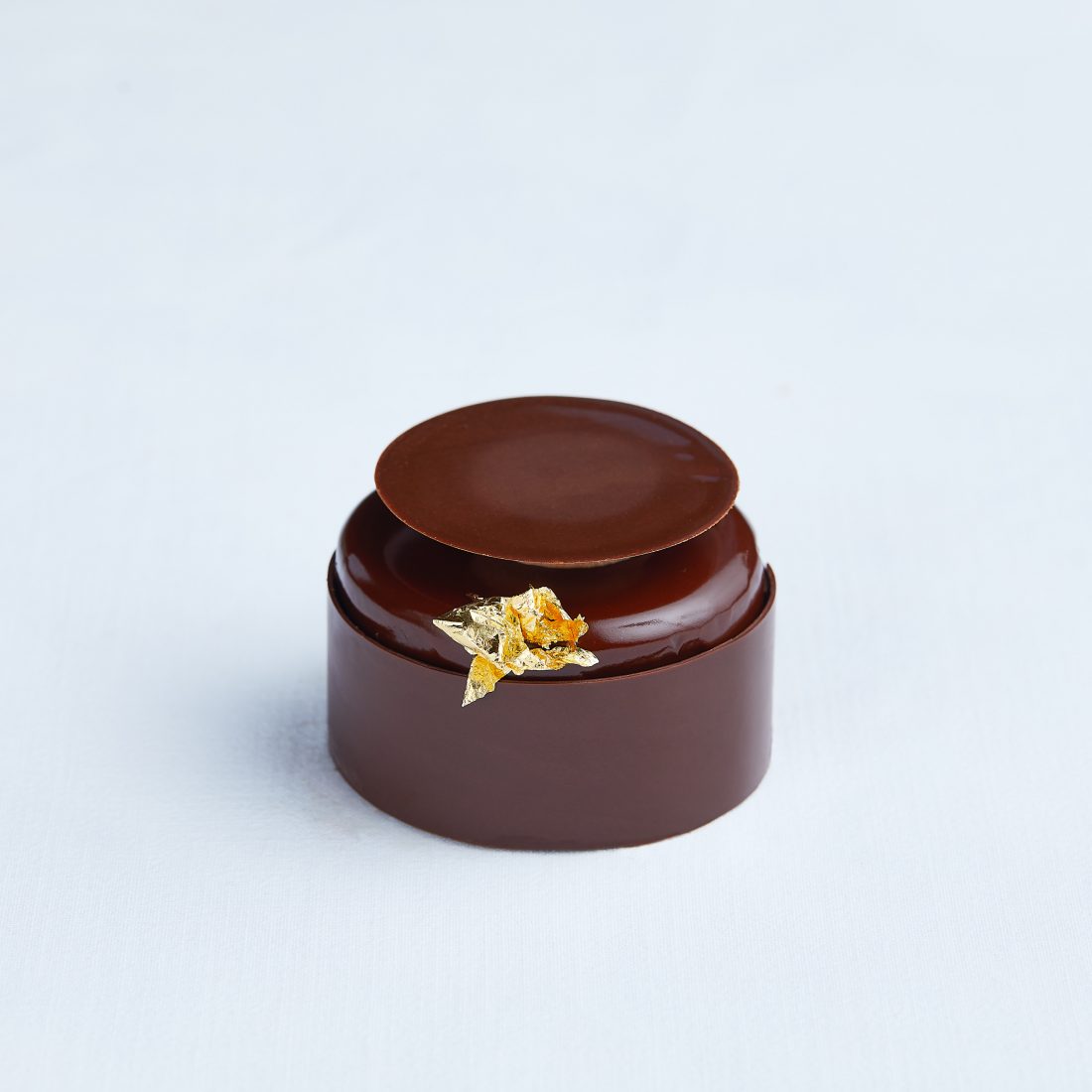 Valrhona Chocolate Cake
Valrhona Chocolate Cake
Indulge in the richness of cocoa, without experiencing death by chocolate. A light chocolate sponge cake with cacao nibs croquant and crème brûlée caramel are enveloped in a 72% Valrhona dark chocolate mousse, glaze, and topped with a chocolate disc.
From Paris To KL
From Paris To KL
An easy crowd-pleaser, from its fun aesthetic to the flavour combination that will appeal to Malaysians. A dark chocolate "coconut" shell is generously coated with a layer of coconut mousse, and filled to the brim with pineapple jelly, fresh pinepple compôte and calamansi.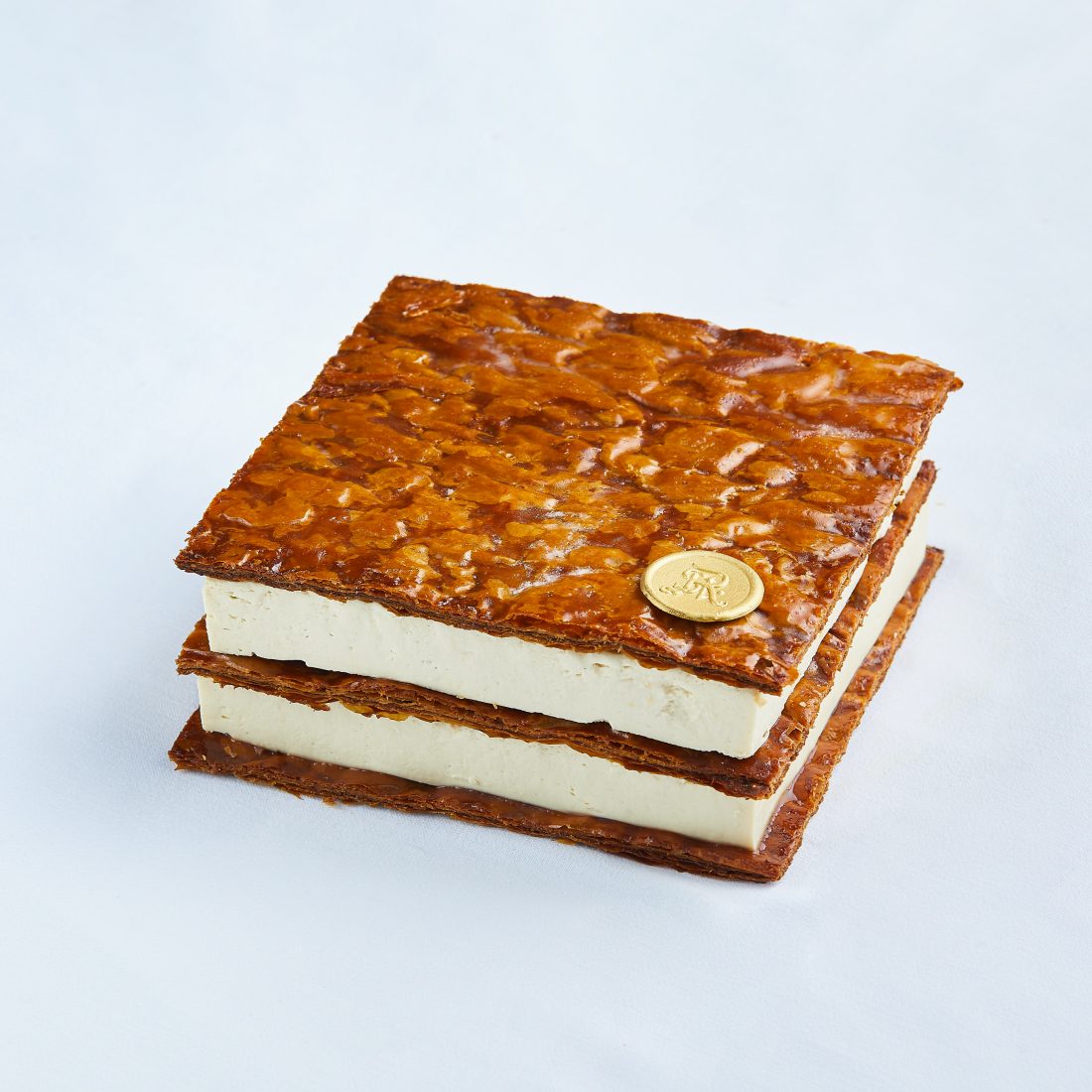 Mr Mille-Feuille Gula Melaka
Mr Mille-Feuille Gula Melaka
Chef Moutet's signature classic mille-feuille meets a local twist. The multi-layered pastry is perfectly caramelised, and delivers an incredibly satisfying crunch. The flakiness of this dessert is cushioned by rich (but not over the top) gula melaka and diplomat cream.
Pistachio Strawberry Tart
Pistachio Strawberry Tart
This colourful tart is made up of a buttery pistachio financier, vanilla tart, and topped with beautifully arranged fresh strawberry slices.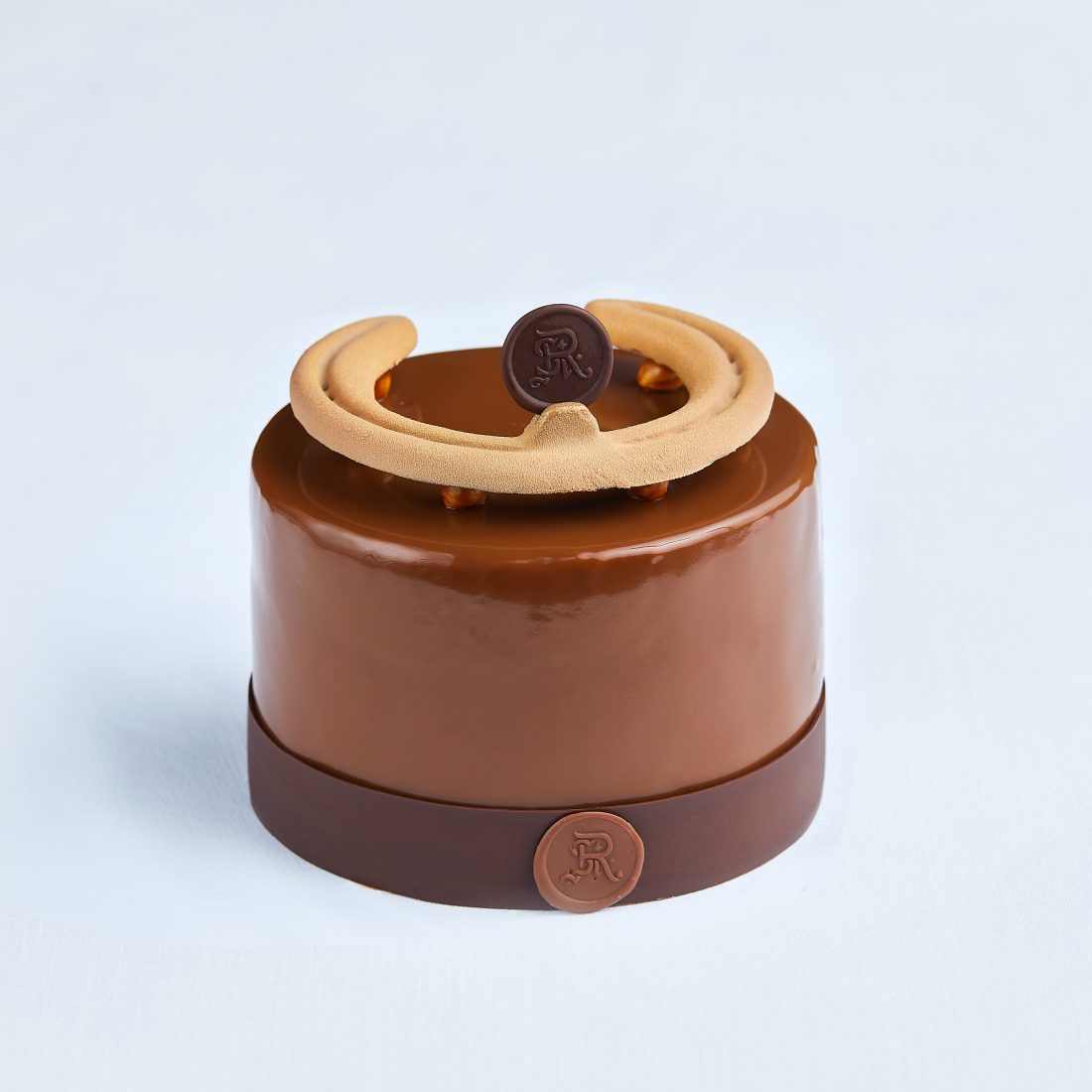 Horseshoe Praline
Horseshoe Praline
Perfect for those who love sweet, nutty flavours, this abstract cake comprises of a light praline sponge is layered with almonds and hazelnut ganache. It's all topped off with hazelnut caramel and Gianduja hazelnut glaze.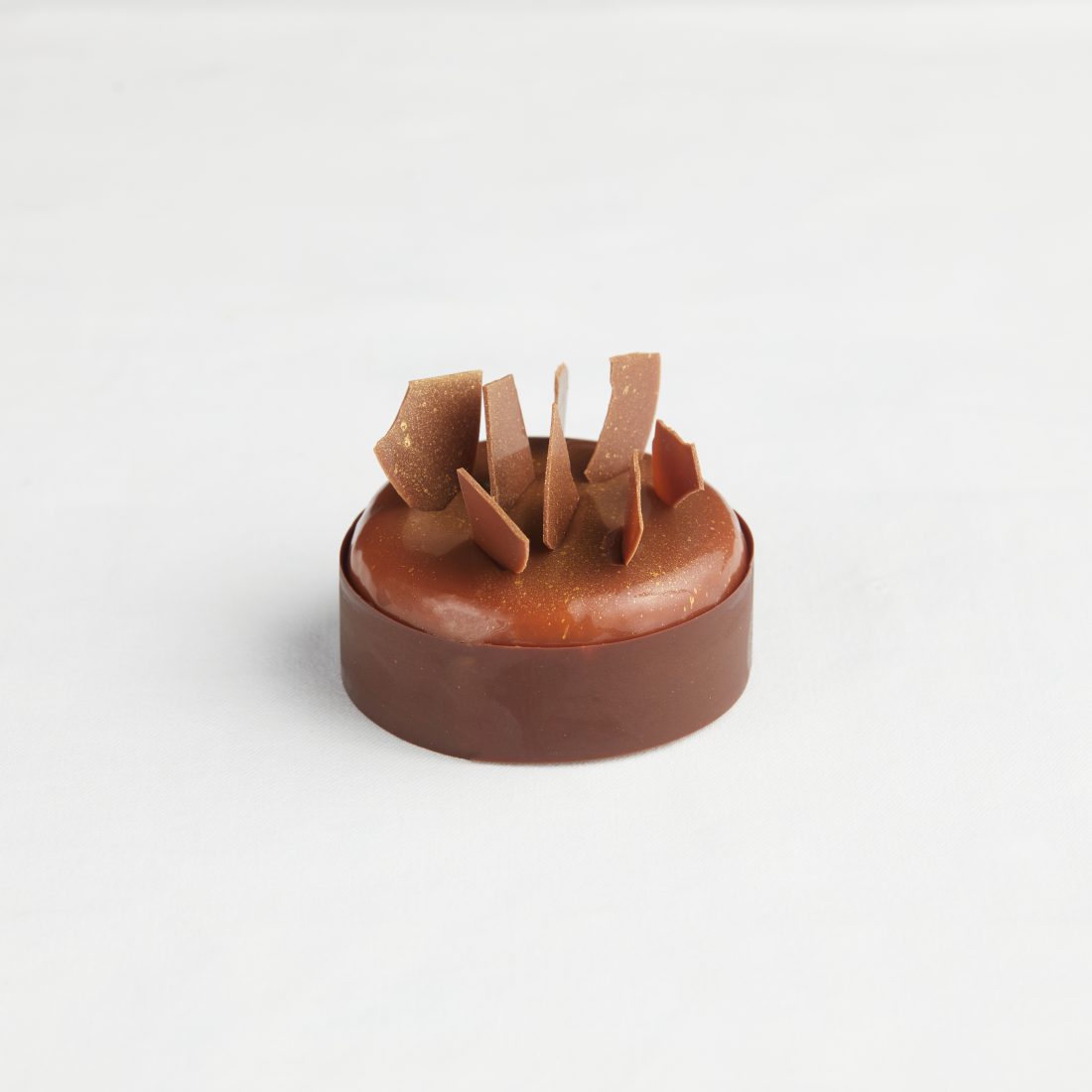 Classic New York Cheesecake
Classic New York Cheesecake
Don't let appearances fool you - inside this beautifully glazed little gateau is a sumptuous cream cheese cake with caramel crumble.
(Swipe left for more)
The Afternoon Tea menu will include petite versions of some of the new cakes, such as the 7 Textures of Vanilla and 72% Valrhona Chocolate. Other treats by Chef Moutet made specially for this menu include the Exotic Éclair that sees the light choux pastry filled with mango cream, passionfruit mousse and kaffir lime emulsion, and a zesty Lemon New York Cheesecake.
The Drawing Room Afternoon tea is available from 17th February onwards, and is priced at RM130+, and RM205+ including a glass of Delamotte Champagne.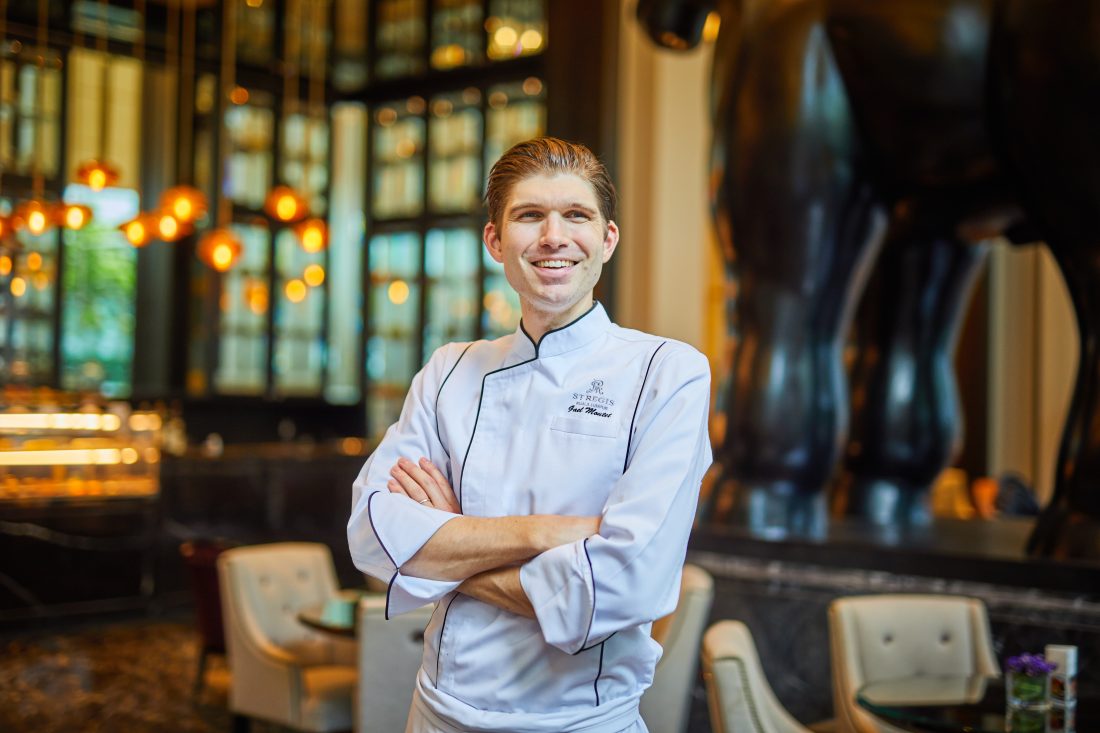 Chef Moutet carries with him over 15 years of experience in international hospitality. His skill in crafting delectable sweets has taken him across the geographic regions of France, Spain, Australia, Canada, and Hong Kong – where he earned the moniker 'Monsier Mille-feuille', a light-hearted tribute to his expertise in creating the famous caramelised pastry and cream layered dessert. He operates with an abundance of enthusiasm, optimism, and fun, and his personal love for travel and food are clearly embodied in his luscious and imaginative creations – with each pastry telling a story he tells with gusto.
For more information, visit the St Regis Kuala Lumpur website here, or follow their Instagram and Facebook page for news or updates on future openings.