How many have you owned?
Since the brand was founded in 1980, SK-II's most-talked about and most award-winning product has been and still is its Facial Treatment Essence.
At the heart of its success is the breakthrough PITERA™ bio-ingredient, rich in vitamins, amino acids and nutrients that help retain the skin's hydration, texture, and radiance. So revolutionary was it back then that the formula has remained unchanged for over 35 years until this day.
What has been modified, however, is the packaging of its bottle throughout the years. Whether to mark a festive season or to emphasise its mission to #changedestiny, every bottle design is uniquely and purposefully made to inspire.
See the most iconic SK-II Facial Treatment Essence (FTE) bottles since its inception below. How many have you owned?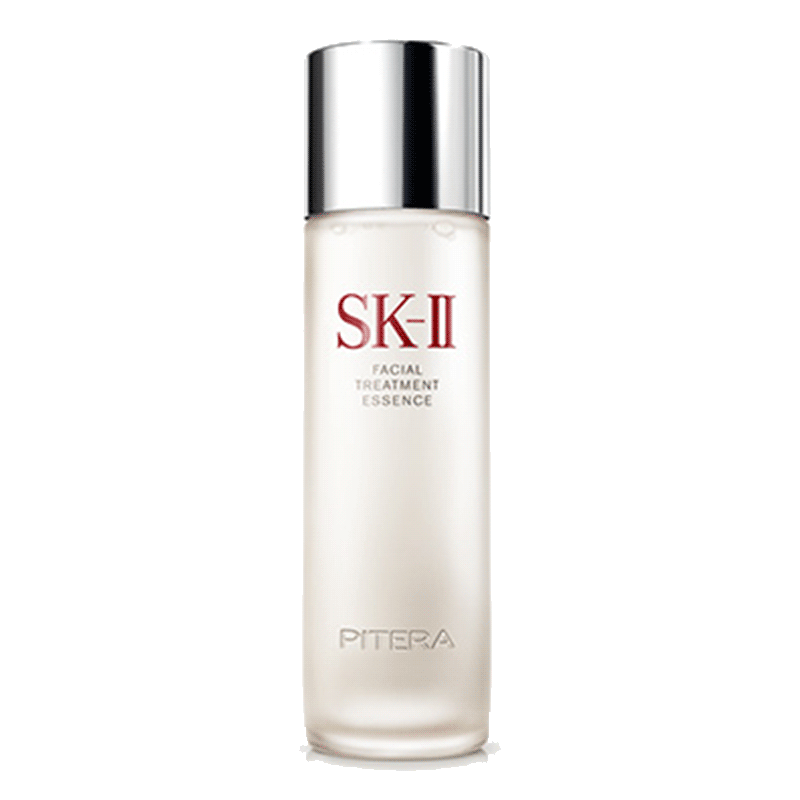 The original SK-II Facial Treatment Essence
The original SK-II Facial Treatment Essence
Let's start with the original bottle. Smooth, translucent and proudly emblazoned with the words "PITERA", the bottle appears to intentionally resemble its powerful effects on the skin. The countless testimonials of women worldwide echo this, claiming to have smoother, clearer, firmer and younger-looking skin within just a few weeks to a month of usage.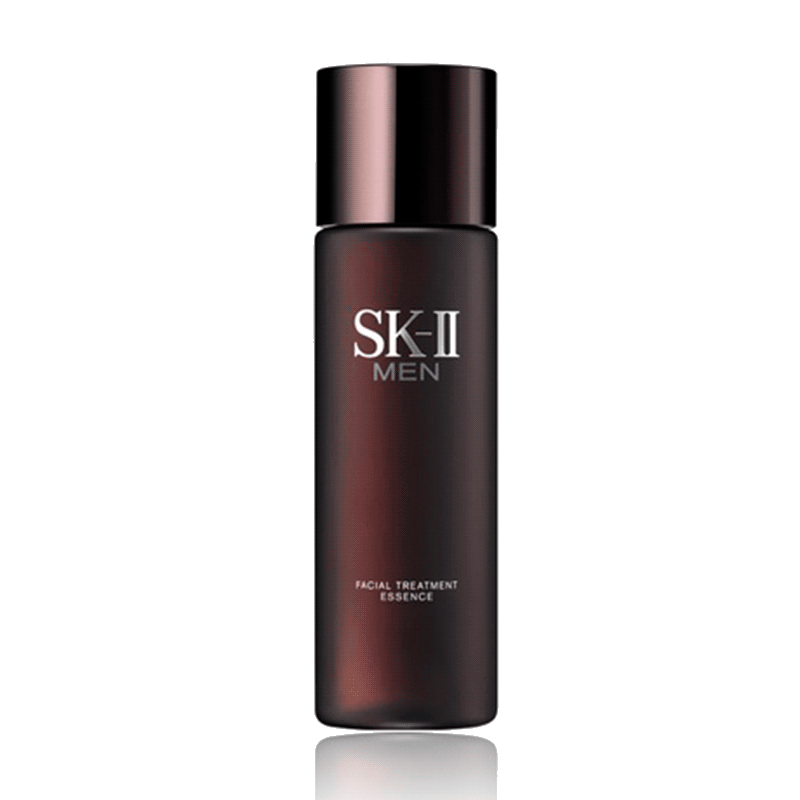 2012: SK-II Men Facial Treatment Essence
2012: SK-II Men Facial Treatment Essence
Then came the men's version, formulated with 90% PITERA just like the original, but with the addition of a unique ingredient that leaves a cooling sensation after usage. The bottle features a dark burgundy shade with the same smooth texture as its predecessor.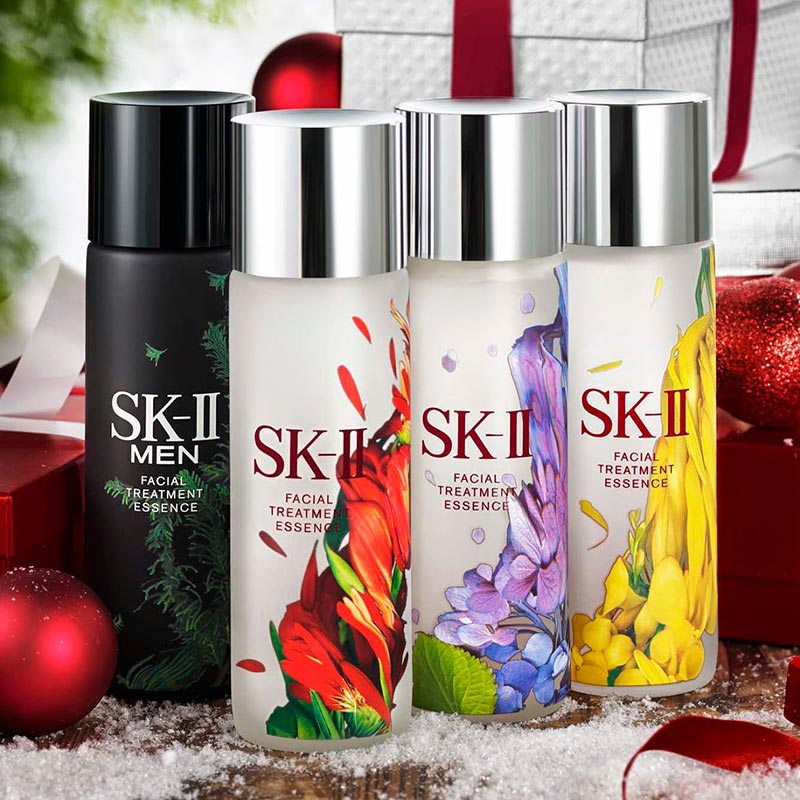 2014: The Language of Flowers
2014: The Language of Flowers
Paying tribute to the transformative power of PITERA, SK-II had a special collaboration with Taiwanese digital artist Po Chih-Huang in 2012 to design four limited-edition bottles of its FTE. Dubbed The Language of Flowers, each design symbolised a distinct virtue: Red Tulips for passion, Yellow Freesia for elegance, Purple Hydrangea for compassion, and Green Cypress (Men's) for wisdom.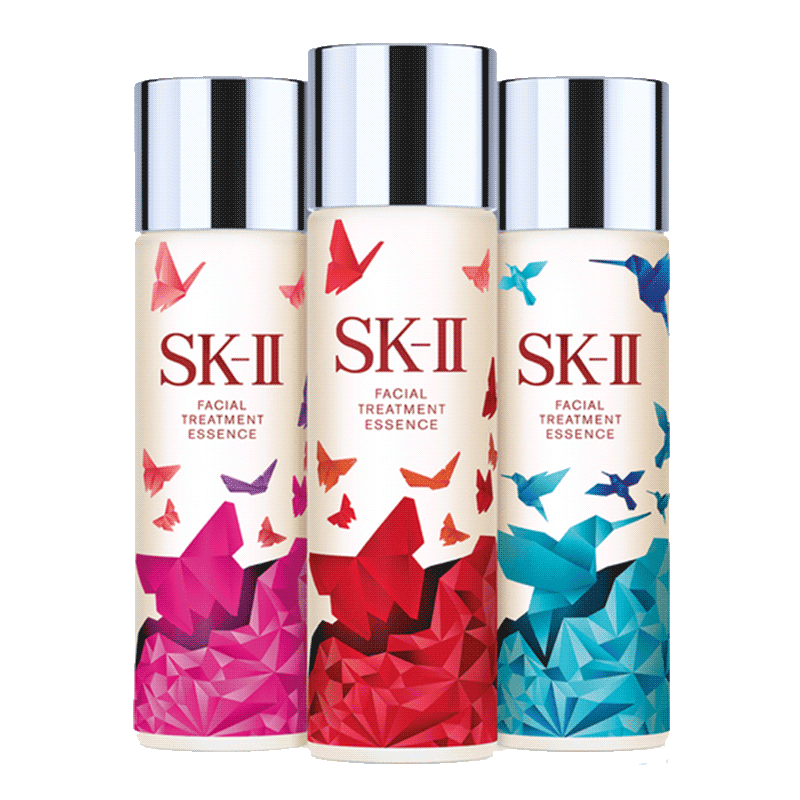 2015: Wings of Change
2015: Wings of Change
The following year, SK-II returned with another trio of limited edition bottles. The Wings of Change series was designed with the intention of empowering women to take control of her own destiny. Each reflects the brand's philosophy to #changedestiny in its own way: Red Butterflies represented the boldness it takes to embrace transformation; Pink Butterflies represented encouragement and support given to someone on a journey to change (a perfect gift at the time); and Blue Hummingbird represented perseverance in overcoming obstacles, just like the hummingbird in facing the challenges of nature.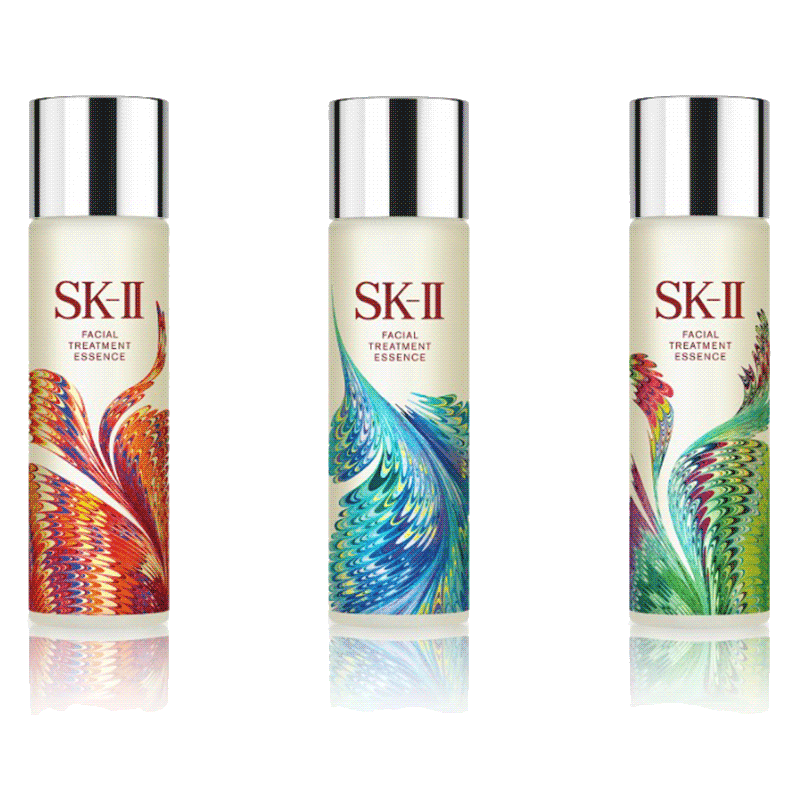 2016: The art of Suminagashi
2016: The art of Suminagashi
In 2016, the brand drew inspiration from the heritage of its home country, specifically the art of Suminagashi. The Japanese term can be translated as "floating ink", which refers to the process of marbling plain paper with water and ink. This special process was chosen for its philosophy that no single drop is a mistake, which serves as a reminder of one's ability to paint their own path, one drop at a time. Three unique designs in red, green and blue were sold that year.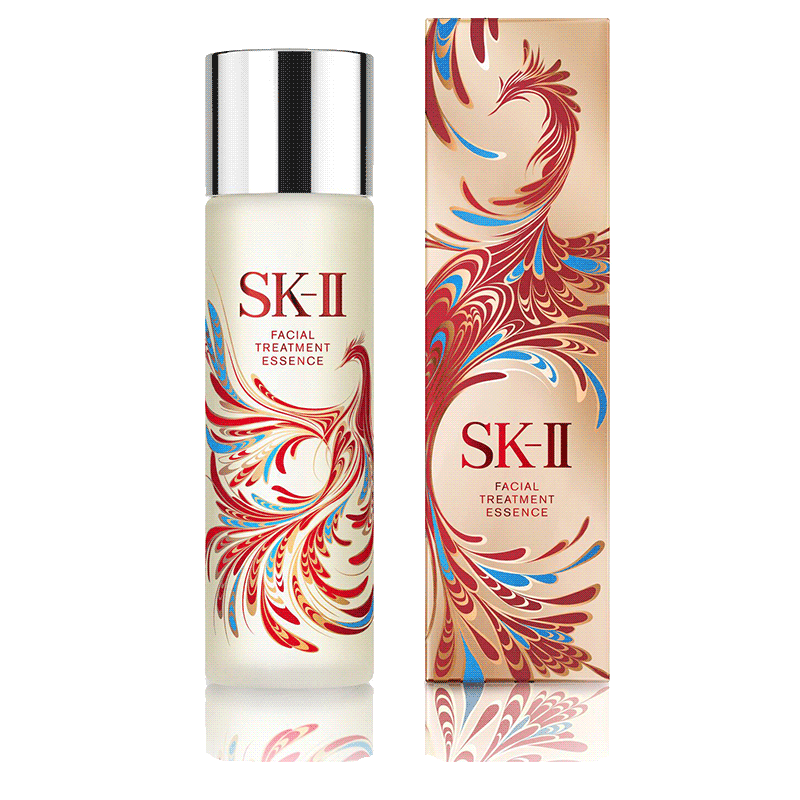 2017: CNY-Edition Phoenix
2017: CNY-Edition Phoenix
Fans of the Suminagashi-inspired designs had another treat in 2017 with an exquisite phoenix version specially made for Chinese New Year. The phoenix is commonly known as a mystical bird that rises from its base with its wings spread out wide, once again symbolising the brand's DNA and call to rise up and change your destiny.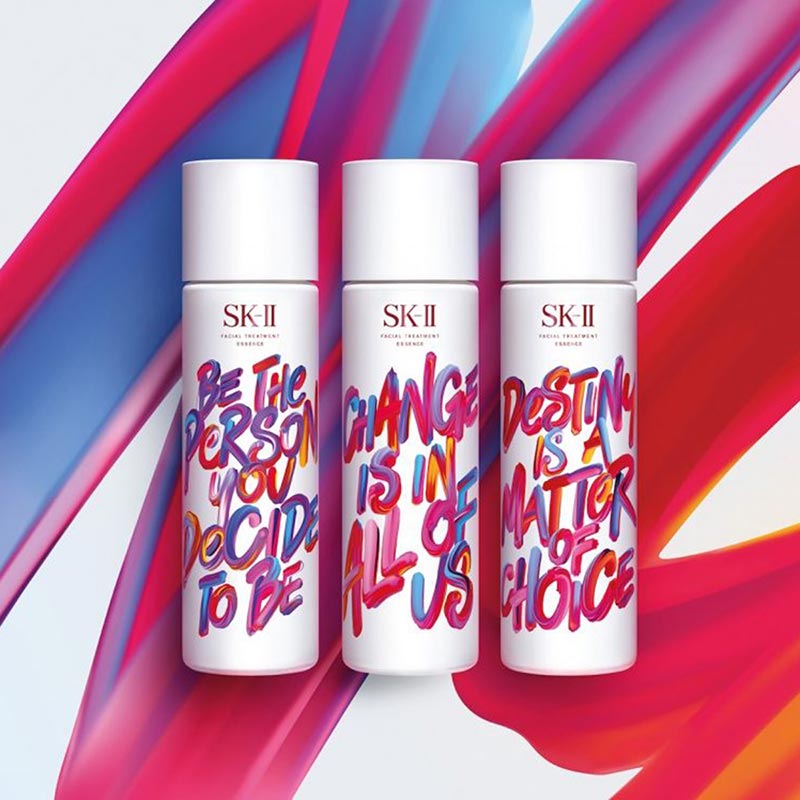 2017: Change Destiny
2017: Change Destiny
If the subtle parallels to its core value weren't obvious enough, SK-II finally spelled it out. Last November, it launched three bold and distinctive bottles to complement the vibrance of year-end festivities with its Change Destiny mantras: "Be the Person You DECIDE To Be", "CHANGE is in All of Us" and "DESTINY is a Matter of Choice" – individually emblazoned in graffiti-style colours across all-white bottles.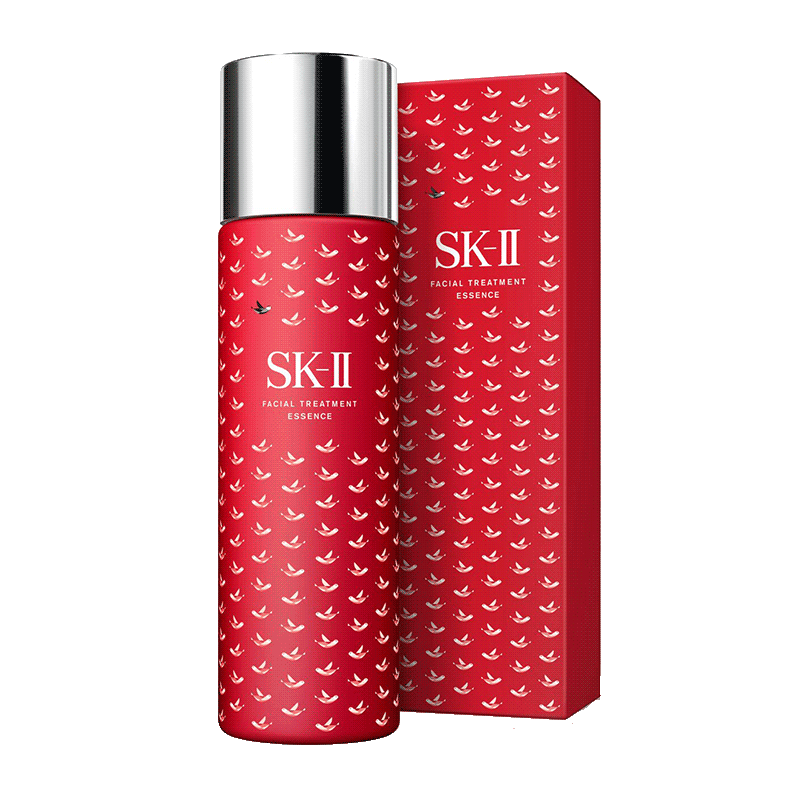 2018: Little Red Symbol
2018: Little Red Symbol
To celebrate spring this year, SK-II unveiled a stunning, vivid red bottle depicting a single black bird in a sea of white birds. That solitary bird signifies an act of courage and strength to stand up stand out amongst the crowd to chase one's own dreams. More than 35 years on and the brand is still imparting the same message in its bottle packaging – now that's an inspiring thought in itself.
(swipe left for more)
The SK-II Facial Treatment Essence (230ml) retails for MYR 674 while The Little Red Symbol Limited Edition Facial Treatment Essence retails as MYR 715 (while stocks last).
For more information or to purchase a bottle, log on to the official website here.