Here's a quick look at some of Franck Muller's most notable timepieces displayed at this year's Sincere Watches 100 Masterpieces Exhibition.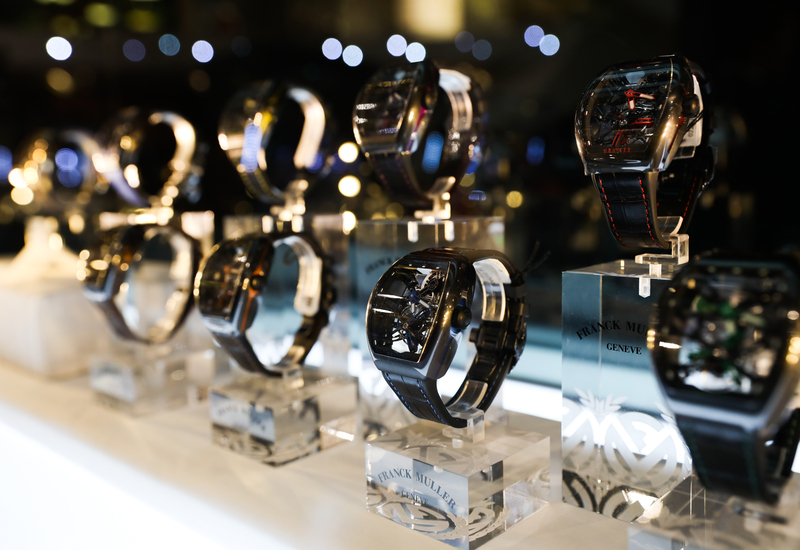 The Sincere Fine Watches 100 Masterpieces Exhibition, organised in collaboration with Franck Muller, was on display from   September 30th to October 6th at Pavilion Kuala Lumpur and it featured some of the most iconic timepieces from the brand's 27- year history. Franck Muller's most noteworthy and memorable timepieces were on display, accompanied by a whimsical party theme and free flow of canapes and cocktails for guests.
In recognition of the success of Franck Muller's artistic and technical prowess in watchmaking, we've highlighted some of the notable timepieces to have made its appearance at the Exhibition. Here's a quick roundup.
Franck Muller Gravity Skeleton
The Gravity Skeleton timepiece, as its name suggests, features skeletonised movements with tourbillon complications. Reinvented into an elliptical circle, this watch has a three-dimensional aspect, with a unique tourbillon that has an off-centered balance wheel of 14mm. This timepiece evokes the power of the Tourbillon, all housed in a sporty case.
Franck Muller Limited Edition Vanguard Harimau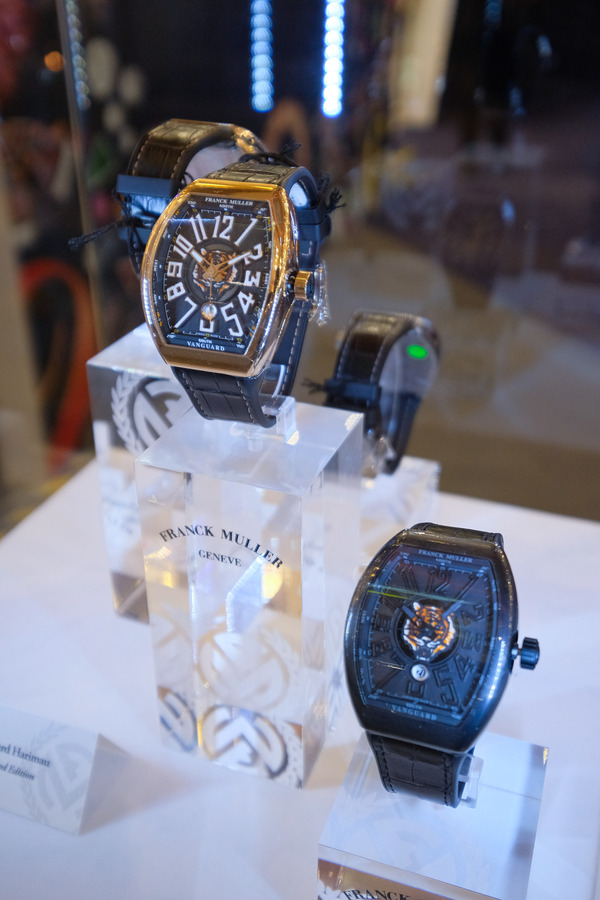 A tribute to Malaysia, the Limited Edition Vanguard Harimau  comes with a fitting motif on the dial – the ferocious Malayan Tiger, meant to depict the Malaysian coat-of-arms. Made in honour of our country's 60th Year of Independence, there were only 38 pieces of this limited edition timepiece made.
Cintrée Curvex Angel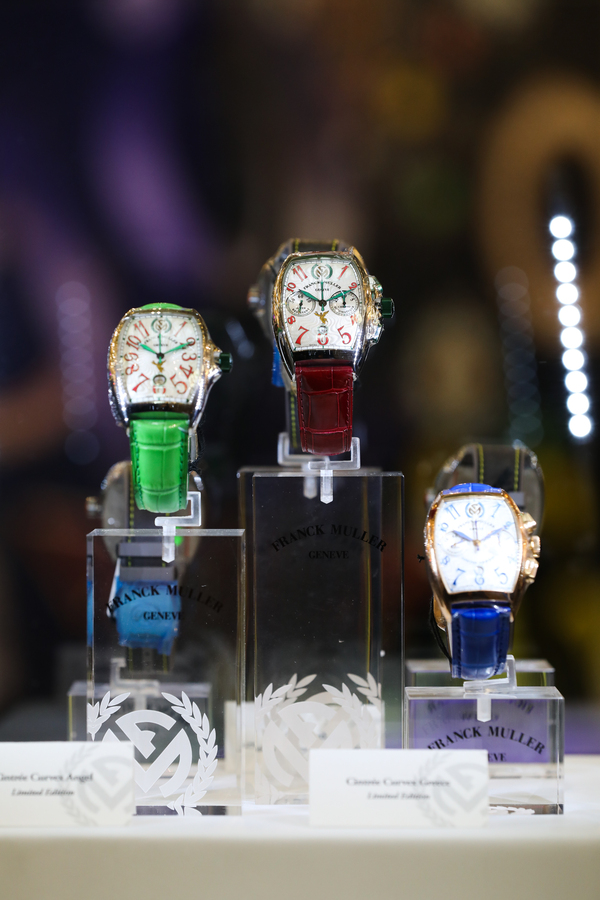 For the ladies, the Cintrée Curvex Angel collection is one of the brand's most distinctive watches. The curvature and unique silhouette of this timepiece makes it hard to miss. Timelessly elegant, this watch runs on a Quartz movement with a 38.5mm by 28.5mm case size. As one of its more elegant designs, this timepiece falls elegantly on a lady's wrist.
Its diamond studded sister, the Cintrée Curvex Vatanika Noir Diamond Limited Edition watch, comes with a deep black lacquered dial complete with V and XI Roman numerals as a pencil stroke on a canvas, and then set with diamonds. Franck Muller in collaboration with Thai fashion designer Vatanika Patamasingh na Ayudhya, created this collection of timepieces for women just earlier this year.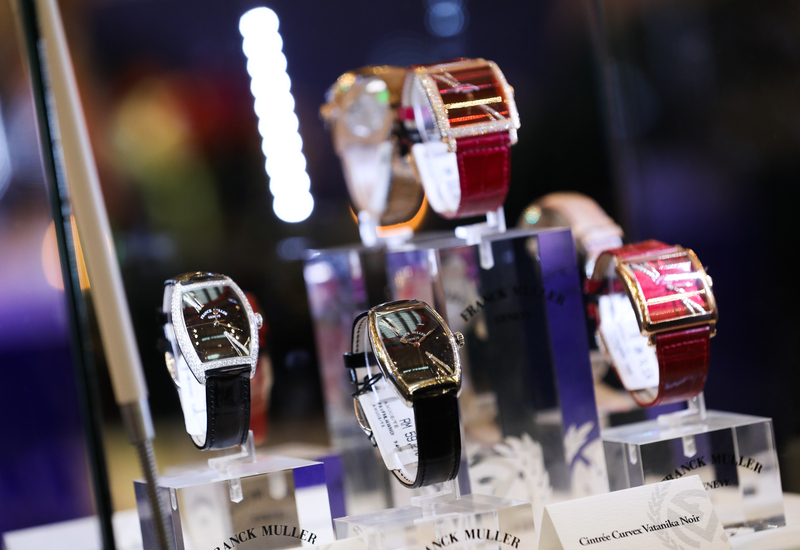 Cintrée Curvex Crazy Hours Pastels Asia Exclusive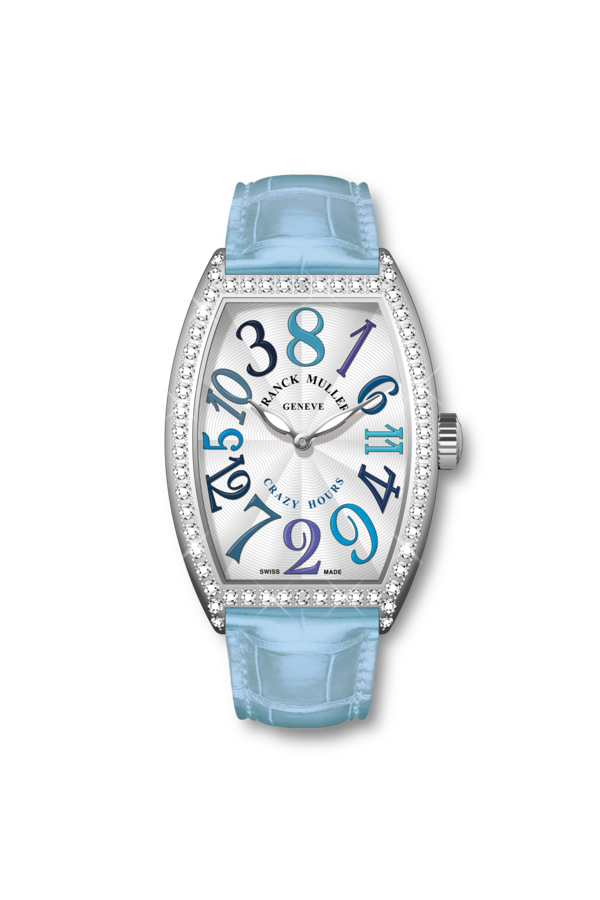 Of course, the 100 Masterpieces Exhibition also paid special tribute to its world-renowned "Crazy Hours" complication. The Crazy Hours watch displays the hours on the dial in a completely different order and every 60 minutes the hour hand will jump to the correct time. The minute hand however functions as a normal watch's minute hand. It is a watch that needs to be seen to be believed.
The newest collection under the Crazy Hours complication is the Cintrée Curvex Crazy Hours Pastels Asia Exclusive. Exclusive to Asia Pacific, this watch collection comes in fun, candy-coloured themes and is available for purchase only in Asia to reflect the dynamic and colourful landscapes of the East. It is an abstract and fun way to tell time!
Learn more about Franck Muller and its watches on the official website here.
(Photos: Franck Muller)