To mark the occasion, its Cantonese-specialty restaurant, Yue is serving up a hearty spread of Chinese delicacies to welcome new opportunities and good fortune.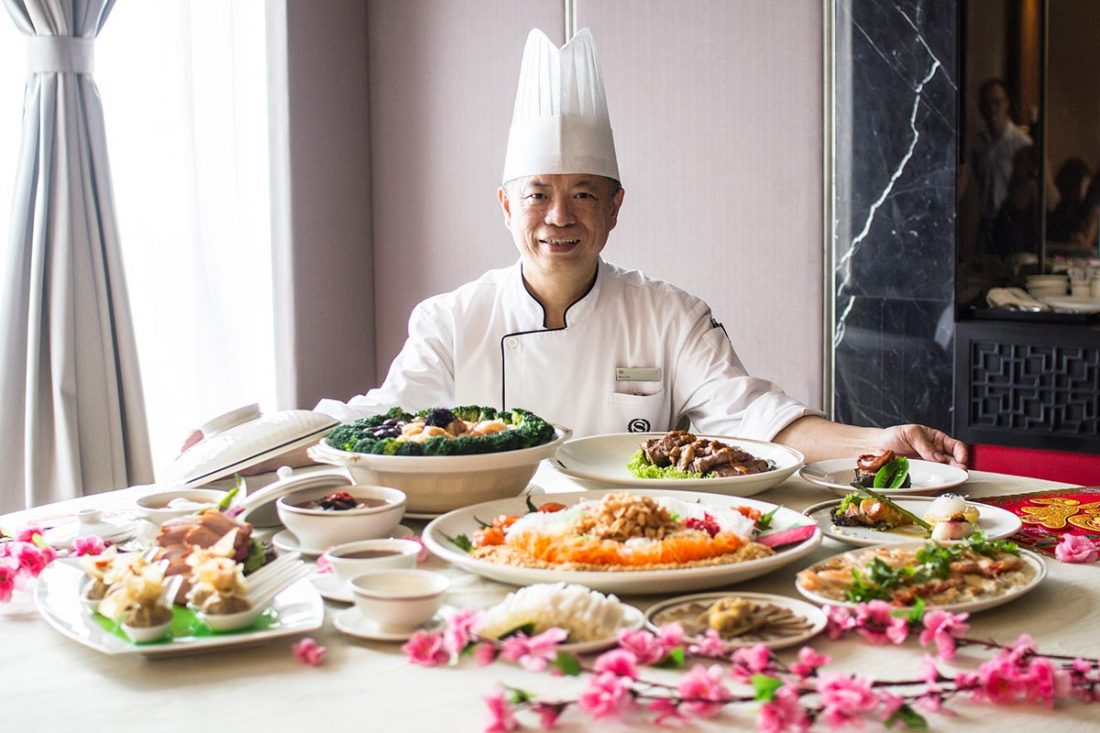 With the majority of us heading back to our respective hometowns this Lunar New Year, the born and bred of Klang Valley can (finally) look forward to smoother roads within the city. Speaking of, the all-new Sheraton Petaling Jaya offers just the spot for a wholesome feast with your family, friends and colleagues, assuring the same festive spirit – minus the hassle of traffic.
Opened only last October, the hotel offers an updated setting for guests to start the New Year afresh. To mark the occasion, its Cantonese-specialty restaurant, Yue is serving up a hearty spread of Chinese delicacies to welcome new opportunities and good fortune.
Here's the lowdown on some of our favourite picks from the menu.
Traditional Norwegian Salmon Yee Sang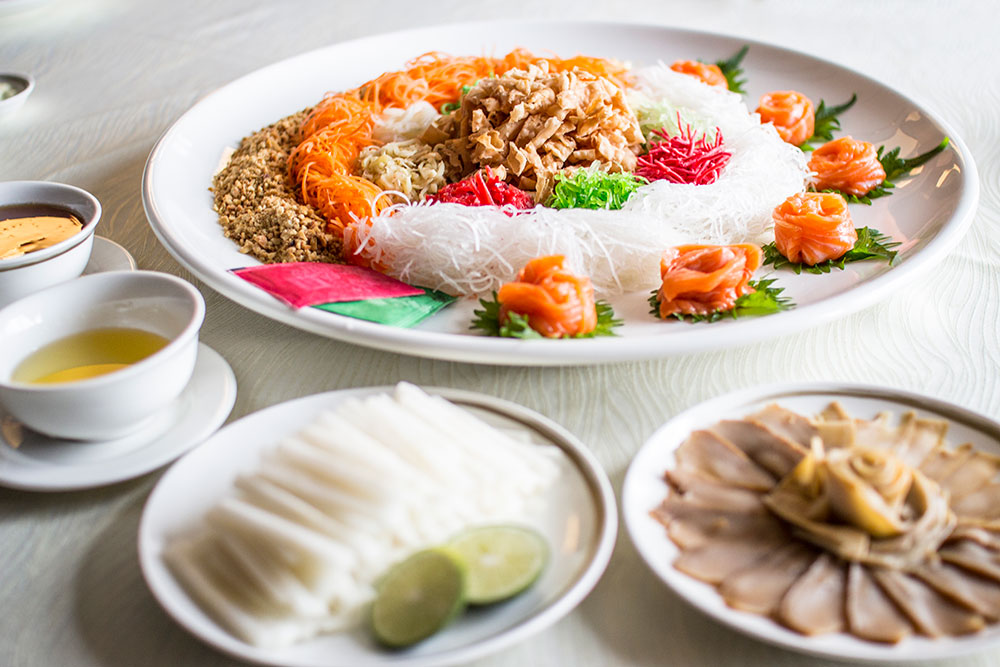 There's no better way – actually, no other way – to start a CNY meal than with yee sang. Yue's come with the traditional Norwegian salmon for a classic toss to an auspicious year ahead. Alternatively, guests can opt for the Pear and Salmon or Australian abalone, starting from RM118 nett for half a portion (5 pax).
Double Boiled Dried Scallop Soup with Morel Mushroom and Fish Maw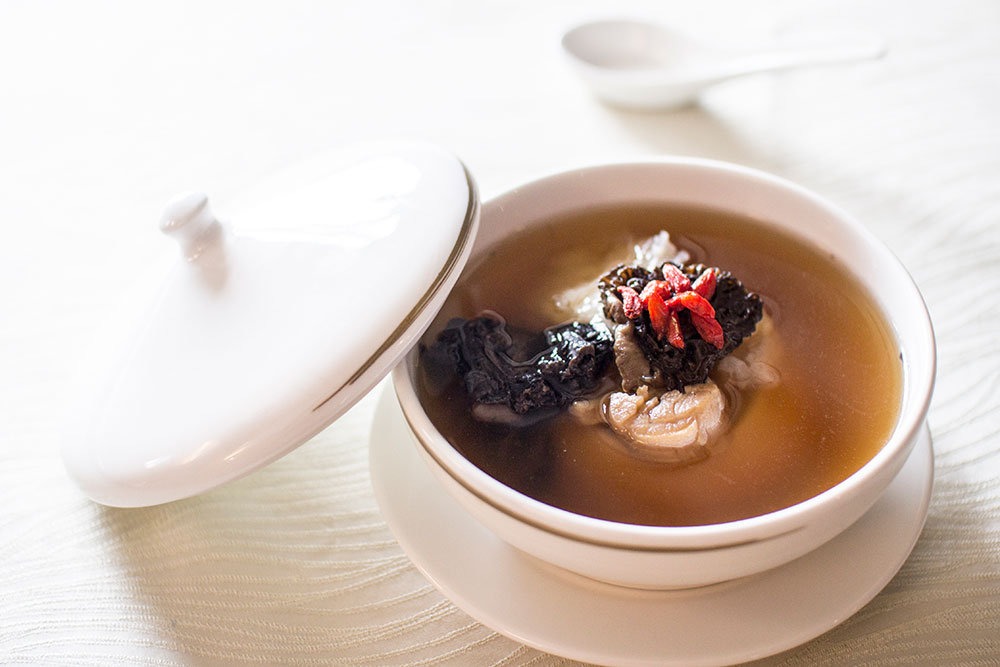 Featuring generous portions of scallops, morel mushrooms and fish maw in an extra rich, aromatic broth, this dish is a must-try to warm up the body and soul. Hands-down the best Chinese soup to grace our taste buds so far this year.
Smoked Duck Dragon Fruit Sauce and Money Bags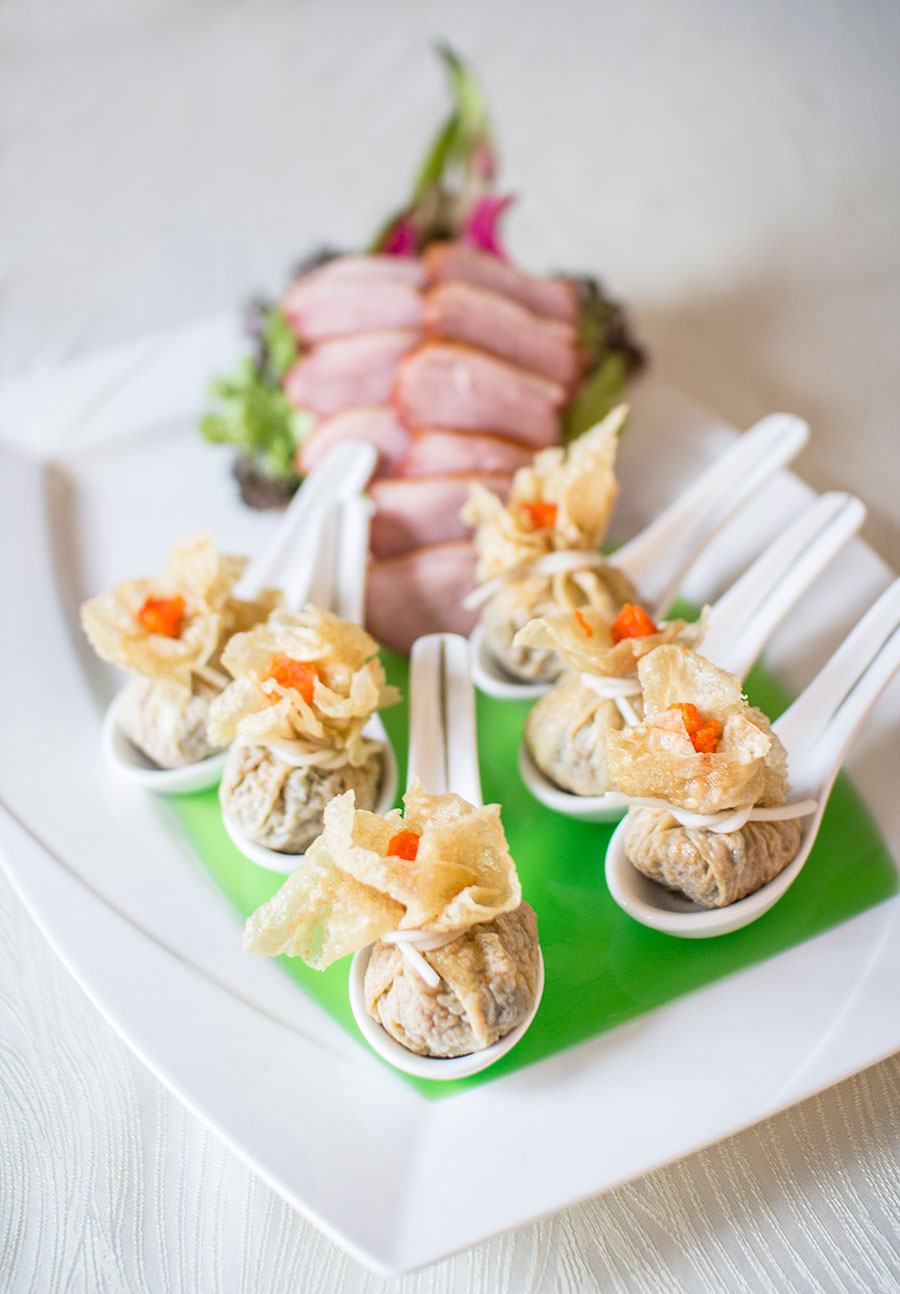 For something a little more tantalising, try the smoked duck served with dragon fruit sauce. We like how the sweetness of the dragon fruit balances the bold, smoky flavour of the duck, making the combination lighter on the palate. Then, there's the money bags for a delicious, crunchy bite of riches – figuratively speaking, of course.
Baked Cod Fish with Fresh Scallop and Honey Sauce
Fish is a staple dish for this festive season, and Yue's choicest catch is their baked cod fish, served alongside scallop in single portions. Prepared with honey sauce, we get a pleasant but not overly sweet glaze to accompany the silky fish slice, plus a juicy scallop to seal the deal.
Pan-Fried Lamb Chops with Mongolian Sauce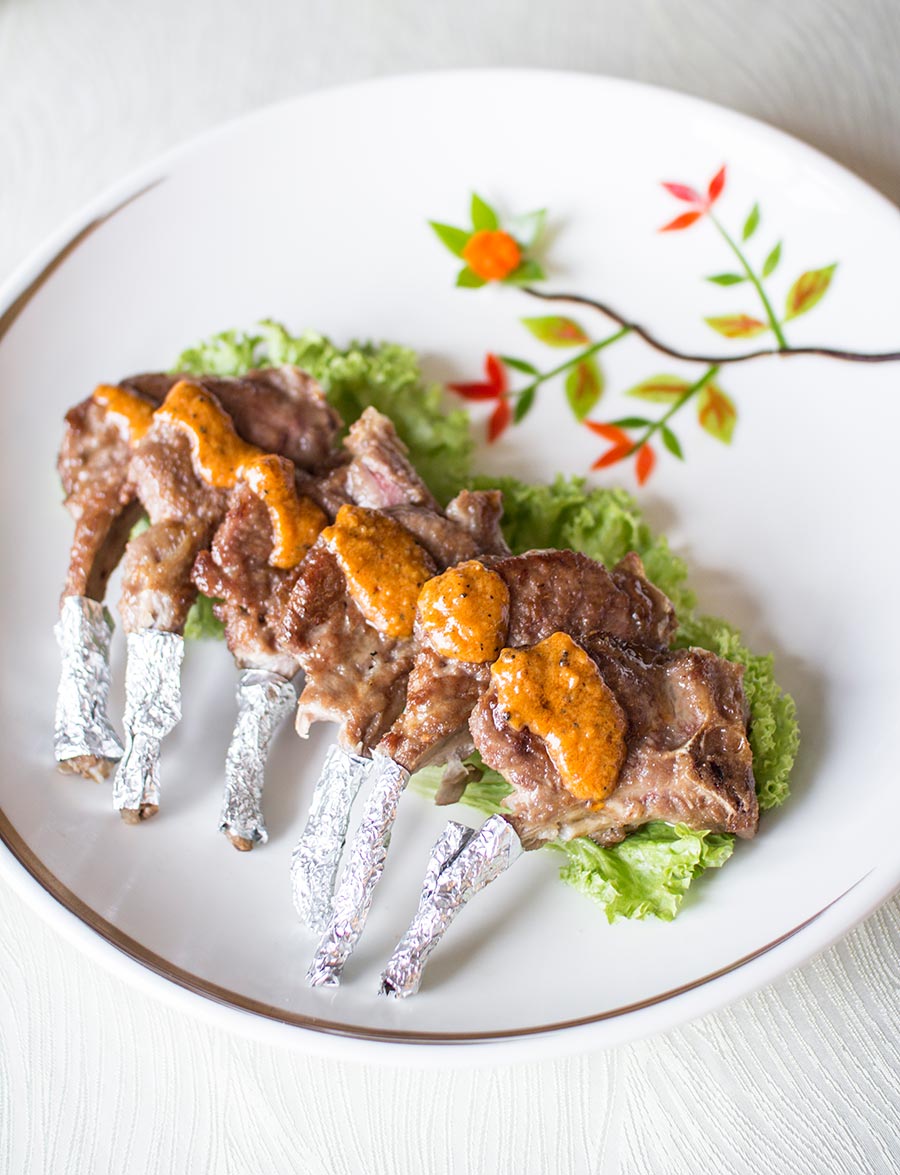 If you're a fan of the popular Mongolian-style chicken (like us), you'll likely enjoy Yue's lamb chop version too. The sweet and savoury sauce pairs brilliantly with the tender, fatty lamb chops, livening it up with a hint of spice.
Double-boil Bird's Nest Ginger-Tea with Glutinous Rice Dumplings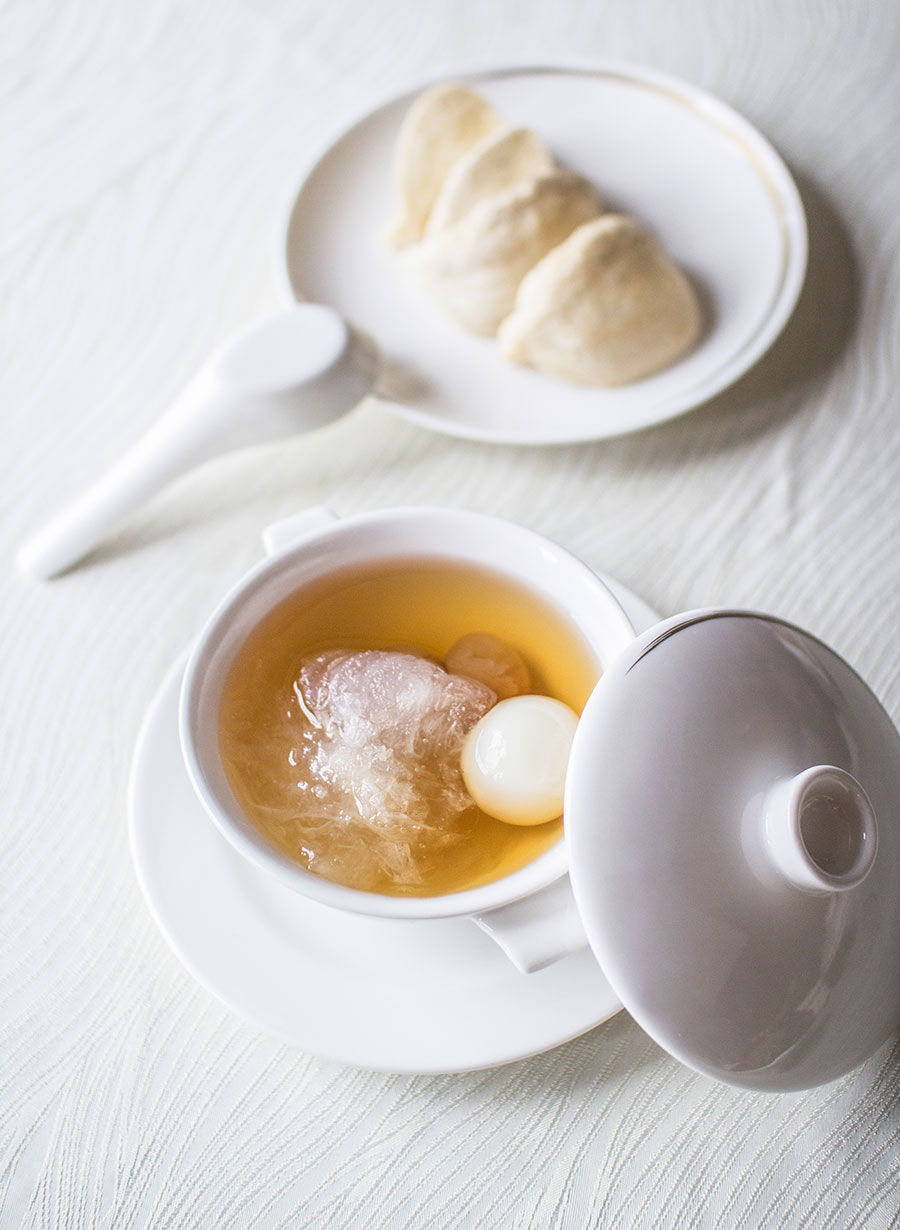 To end the meal on a sweet (and healthy) note, we sip on the nourishing bird's nest ginger tea in between another season-favourite, glutinous rice dumplings. At least now we don't feel so guilty after a heavy meal – yam seng to that!
Yue's Chinese New Year promotion is available from January 23 until March 2, 2018. Menu choices start from RM2,288 per table of 10.
Diners can also have their reunion dinner in the banquet hall with a price of only RM1,888 nett per table, inclusive of live traditional music and lion dances.  Each family will have the opportunity to win a free night's stay in Sheraton Petaling Jaya through a lucky draw, happening throughout the night.
For reservations and enquiries, please contact 03 7622 8888 or email sheraton.petalingjaya@sheraton.com.
Photography: Gan Yew Chin