If the roaring successes of Black Panther and Crazy Rich Asians are anything to go by, it is that representation matters.
The Marvel Cinematic Universe (MCU) taps once more into film's growing culture shift to the East with its 25th title Shang-Chi and the Legend of the Ten Rings and it already has people talking.
Yes, the movie directed by Destin Daniel Cretton features the MCU's first Asian superhero. Yes, it is also the first to have an almost all-Asian cast (one that speaks a big part in Mandarin Chinese too) led by Simu Liu as the titular character Shang-Chi. It is a big deal and a big win for representation in Hollywood and by extension, everywhere, without a doubt.
But before we celebrate the movie for just that, there are plenty more subliminal ways the movie challenges convention to not be your typical superhero movie.
Action, fabled lands, fantasy creatures and superpowers are weaved in with convention-defying messages of challenging patriarchy, overcoming toxic masculinity and breaking harmful stereotypes. Here's how Shang-Chi does it all without missing the beat of being an action-packed humour-riddled masterpiece that we've come to know Marvel for.
Warning: Spoilers ahead.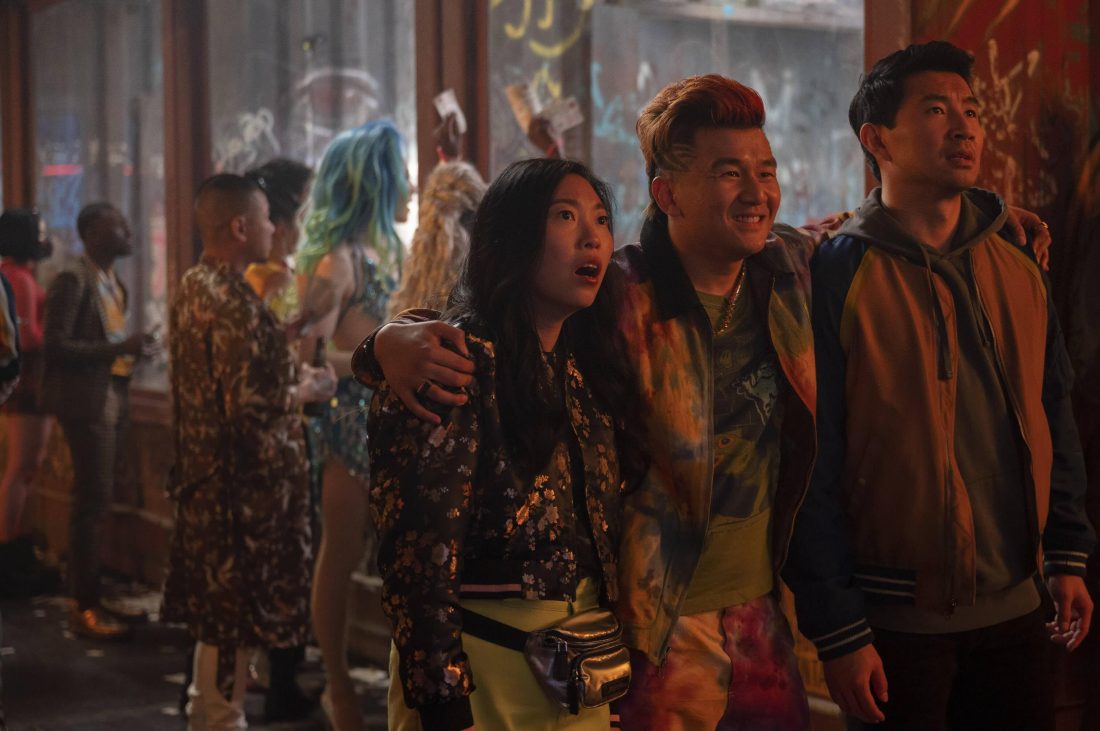 Speaking ABC (American-born Chinese)
Most people in today's world grew up in dual, if not multiple, cultures but it is not something often spoken about. Too frequently have those who find themselves in that position been made to choose to identify as just one or the other. Shang-Chi's kooky best friend and sidekick Katy (Awkwafina) presents a real world window into the lives of many in that position, who straddles the culture they were born into and the reality of the every day they live in. The first glimpse into her home where her mother points out that "moving on is an American concept" has Katy arguing that her mother is also American, showing the pull-and-shove of being a third culture kid who often has trouble identifying with either one of her roots. When they arrive in Macau and Jon Jon mocks her inability to speak Chinese by saying that he, too, speaks ABC – American-born Chinese – proves that not belonging completely to a singular culture is rampant even at the other side of the world. Being of multiple backgrounds is commonplace and should be embraced more.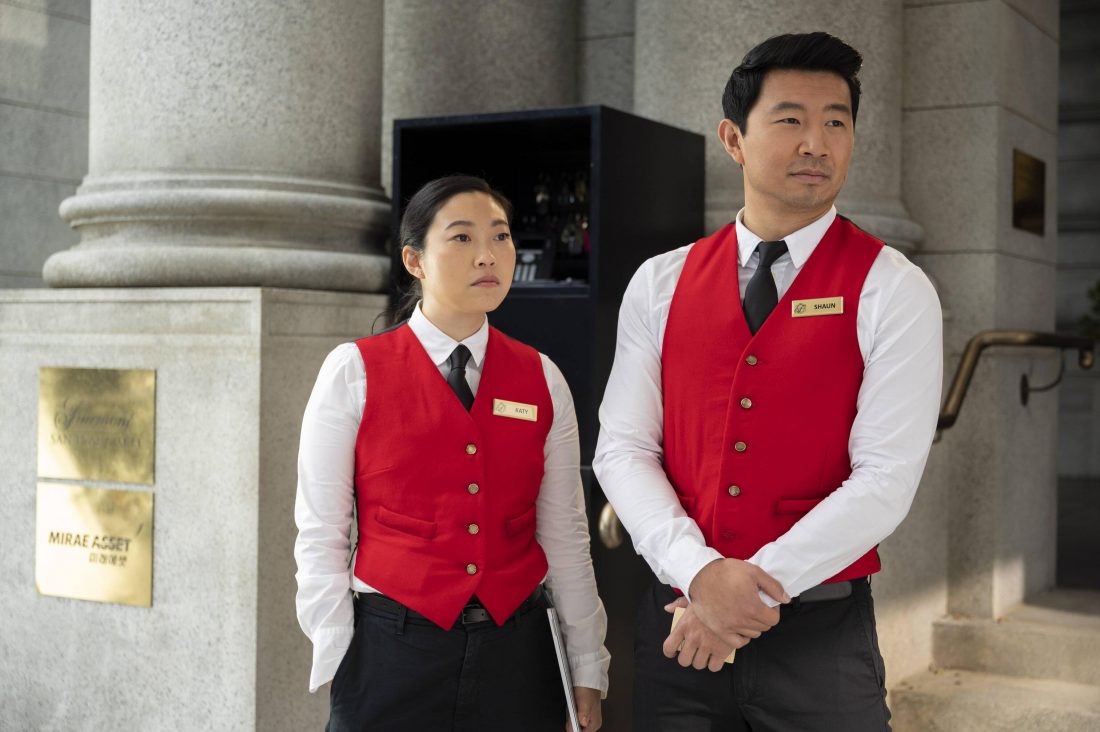 The Asian chick who can really drive
There is perhaps no movie trope more overdone than that of the Asian woman who cannot drive. Blowing that theory completely out of the water is Katy again who not only works as a car jockey and handles the latest supercars with complete ease, but with a whole lot of ballsy ecstasy. She saves the day more than a few times behind the wheel by commandeering a busload of passengers to safety (albeit by grinding it to a halt by crashing into another truck and rolling over a street of cars) and safely transporting her friends through the magical moving maze to Ta-Lo. Sharp turns, blurring speeds, killer assassins and enchanted forests couldn't stop her from driving a vehicle the way it's meant to be – from point A to B in one piece.

A hero's maternal role model
In one of the most pivotal scenes in the movie where Shaun/Shang-Chi asks his aunt Jiang Nan (Michelle Yeoh) how his mother became the only who has ever defeated his father in combat, Jiang Nan proceeds to show him a "softer" way of fighting, removed of the brute force punches Shaun/Shang-Chi was trained by. She teaches him how grace and lightness are sometimes more efficient than strength and power, illustrated most clearly by the spreading of his palms from a fist. It is through this balanced form of soft and hard that he eventually steals the rings from his father Wenwu (Tony Leung). Zooming out from the scene, one will see a picture of the hero learning from a maternal role model instead of the commonplace father figure. His mother Leiko Wu's (Fala Chen) words also play a big role in Shaun/Shang-Chi's eventual unlocking of his full potential. Where his father was absent and cold, memories of her always filled him with warmth. Her last words of how a part of her will always be with him, as does a part of his father, are what unlock Shang-Chi's heart of the dragon.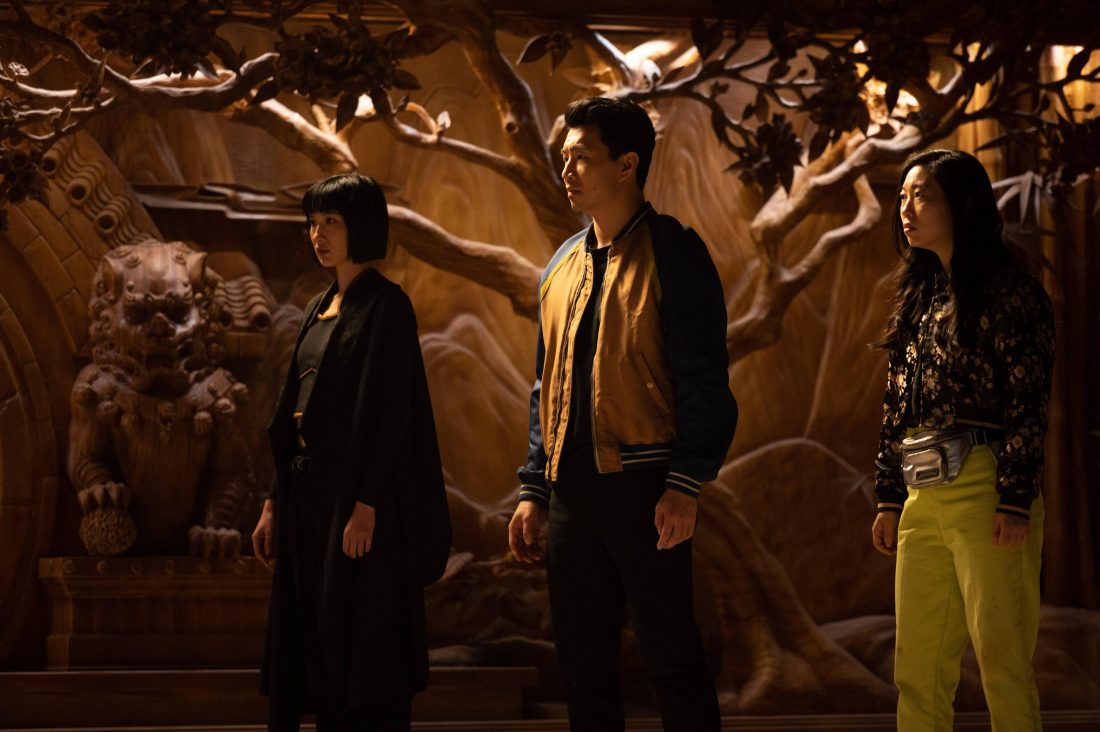 A crying hero
Heroes are too often portrayed as strong and tough with nothing that can break them. In quite a cinematic first, we are shown Shaun/Shang-Chi literally welling up with tears as he sits on the bank of the river in Ta-Lo and tells Katy that he has to kill his father. It is a vulnerability that is refreshing, if only for its presentation that it is okay for boys and men to cry – even the hero of the story. Throughout the movie, he shows many moments where his male ego could've gotten in the way but didn't, like giving in to Katy when she wanted to take a customer's sportscar for a joyride and losing that first underground fight match to his sister because he couldn't bring himself to hit her. Allowing himself to come apart and cry tears in front of Katy is perhaps his strongest.

A villain crippled by love
Very unlike most villains who are after world domination, money or infinite power, Wenwu/The Mandarin is a complex character whose seemingly evil ambitions are driven by surprisingly human insecurities. When he was at the peak of his power, it was love that he gave up it all up for when he met and fell in love with Leiko. After her passing, it was his grief from his loss of her that put him on a path of new destruction. While it was not explained how he came to be The Mandarin in the first 1,000 years before meeting Leiko in Ta-Lo, one can only assume what insecurities drove him to use it the Ten Rings he found to conquer kingdoms and topple government instead of doing good. However, it is clear they were never about materialistic gains given that he had everything but only with Leiko and the life they built together did he "find a reason to grow old for".
Photos: Marvel